Add a touch of femininity to your wardrobe with these fun seven ways to wear florals this spring.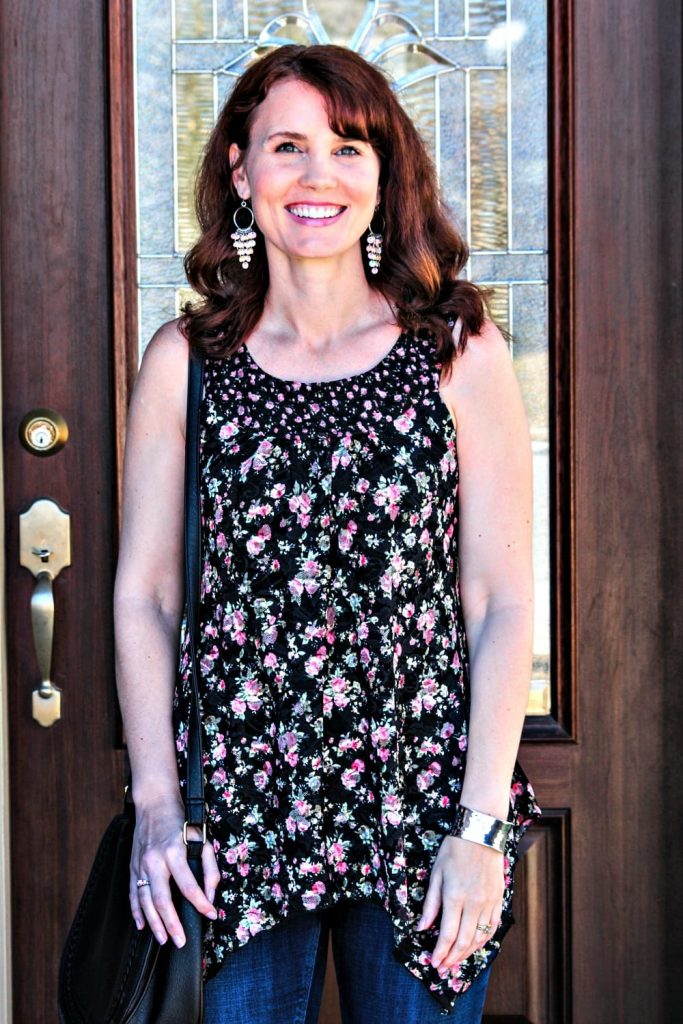 Spring is definitely in the air in my city and from what I've heard, it's hitting other areas a bit early too. Not to jinx it, but I have a feeling we'll be seeing gorgeous blooms popping up everywhere before too long and I am ready.
Not only do flowers make me happy when it comes to my yard and my city's landscape, but also when it comes to my wardrobe. I've definitely had times when florals were front and center, like the late 90s when every dress I owned was full on flower power. (And yes, I have the pictures to prove it.) But now I tend to incorporate them a little more subtlety with a touch here and there.
7 Ways to Wear Florals This Spring
Are you up for adding some feminine florals to your wardrobe? Here are seven ways to do it.
Floral Blouses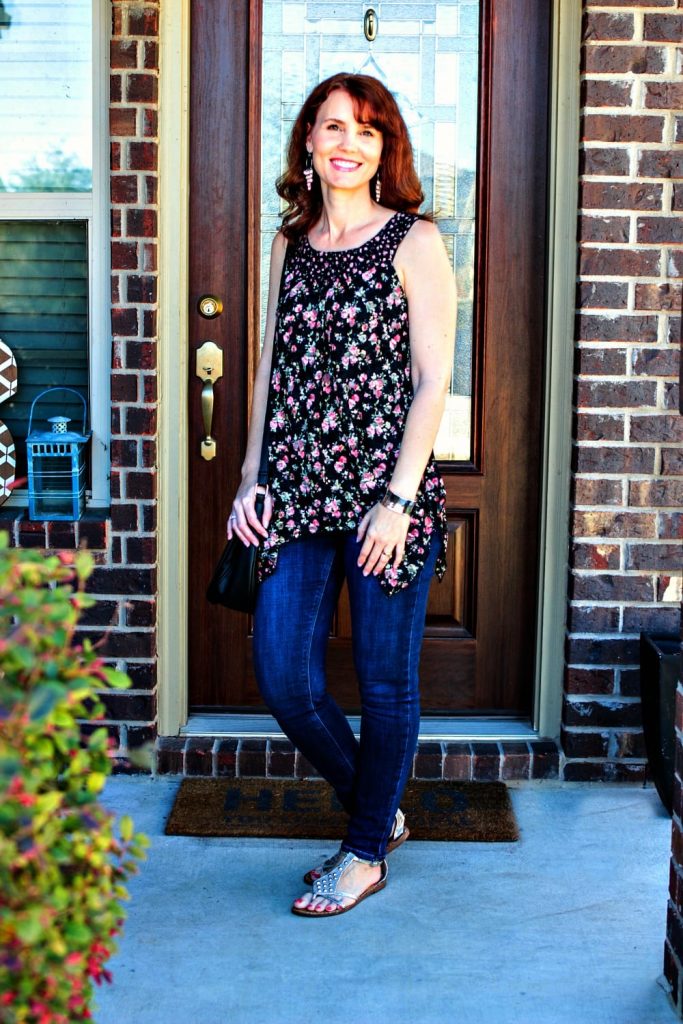 One peek into my closet and you'll see right away this is my favorite way to add florals to my wardrobe. There's something about a floral blouse that just calls my name and instantly lifts my mood when I slip it on.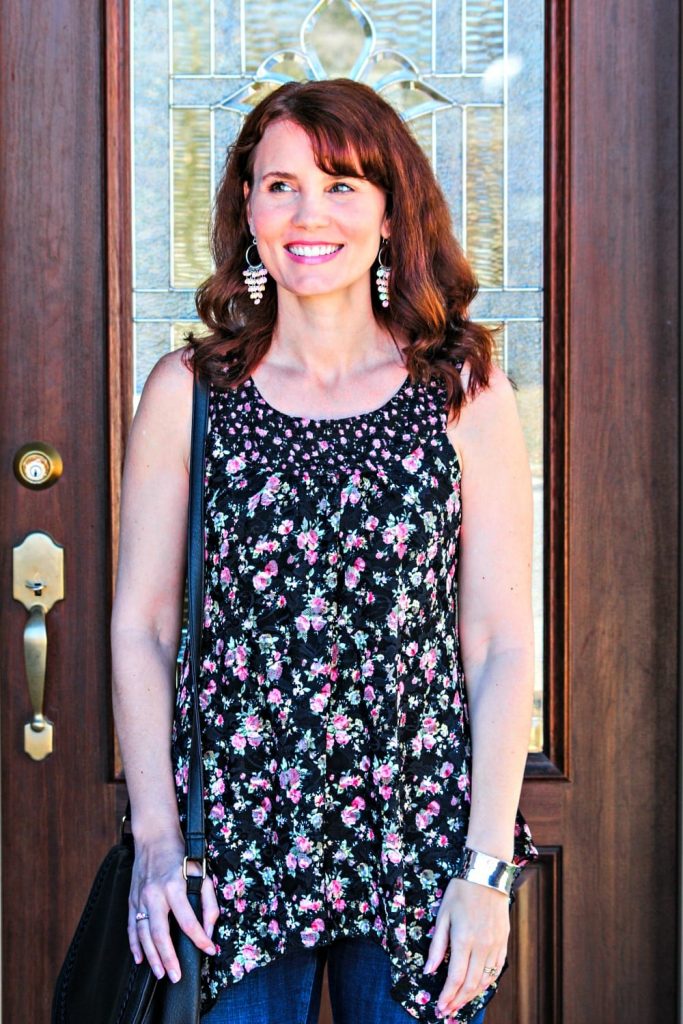 I received this floral blouse from North Style (check out another top I styled from the same company here) and I can see this becoming a go-to blouse for me this spring and summer.
I put together this virtual cardigan outfit with white denim and a floral blouse. I've already recreated the same outfit concept a couple of times, switching up the denim and shoes.
Floral Scarf
This is the perfect way to add just a touch of floral without feeling like you're going overboard. You could add a floral scarf to an outfit with all neutrals or go bold and do some pattern mixing – stripes and florals anyone?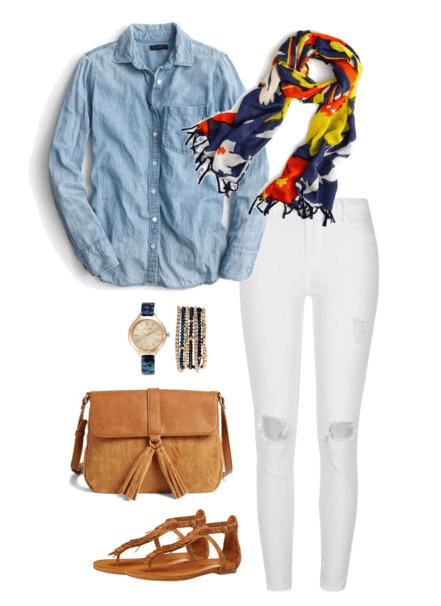 Shop Floral Scarves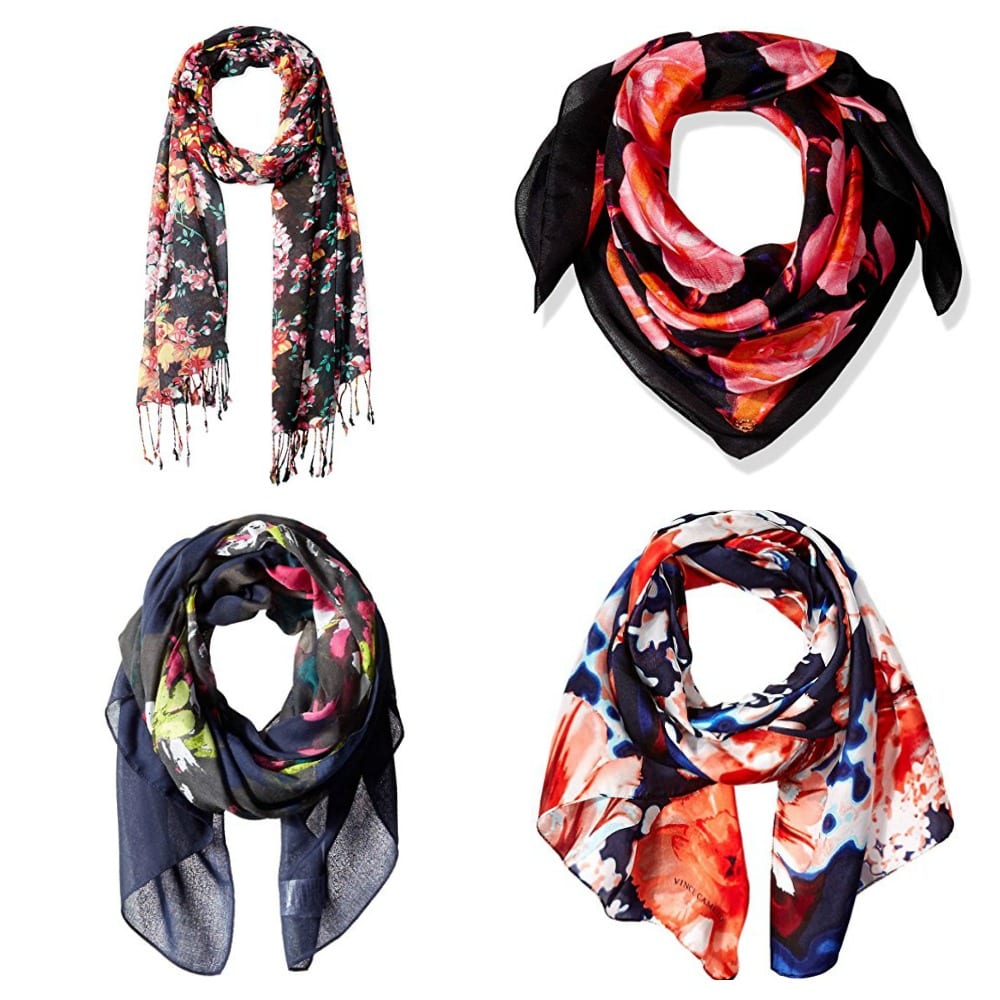 Floral Jeans
Floral jeans might be a little out of your comfort zone. But, if you decide to go for it and try them, pair them with a neutral top and shoes. For those spring showers, you can wear a classic trench coat over this outfit. It looks super cute and classy.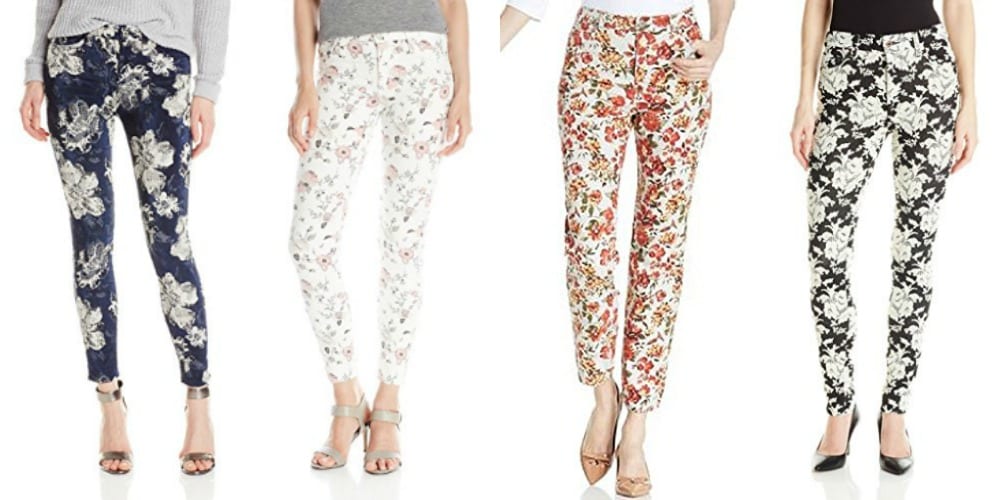 Floral Sheath Dress
If you're trying to steer clear of the boho-I'm-headed-to-a music-festival look, a sheath dress is perfect. It's a classic dress style and one you can wear to work or dress it up for a night out.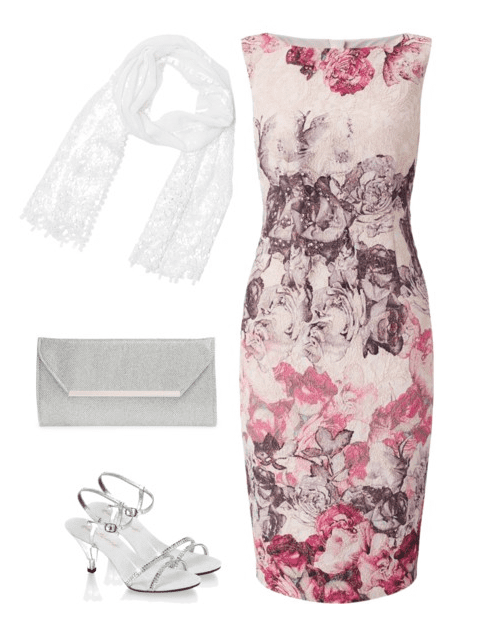 Adrianna Papell Women's Rose Print Sleeveless Sheath Dress
Floral Tote Bag
Here's an understated, yet fun way to add florals to your spring wardrobe. There are so many gorgeous floral bags to choose from – from ones with bold graphics to ones with more toned down colors.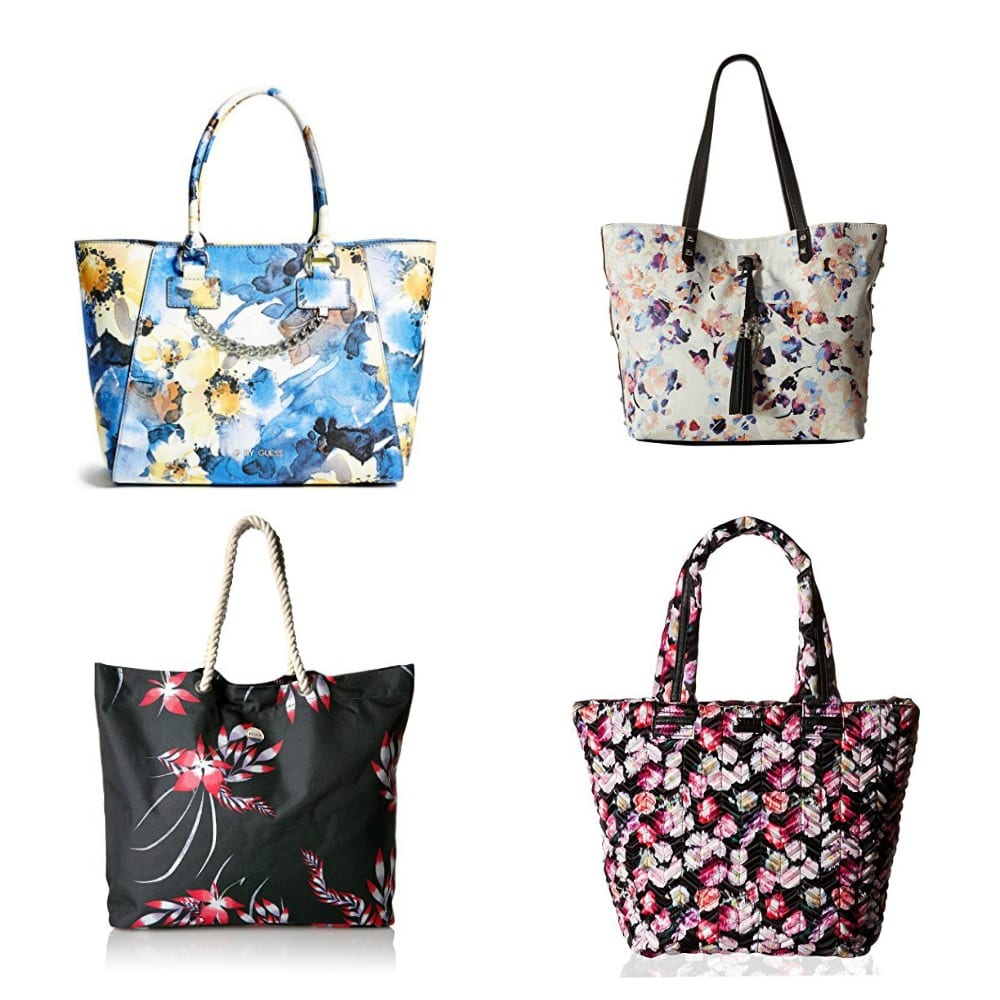 Floral Jewelry
Whether it's a bracelet, a necklace or earrings – adding a floral touch to your outfit with jewelry is the perfect way to test the waters with your love of florals. It's also an inexpensive way to have some fun adding different colors and textures into your spring wardrobe. How bold you decide to go is up to you.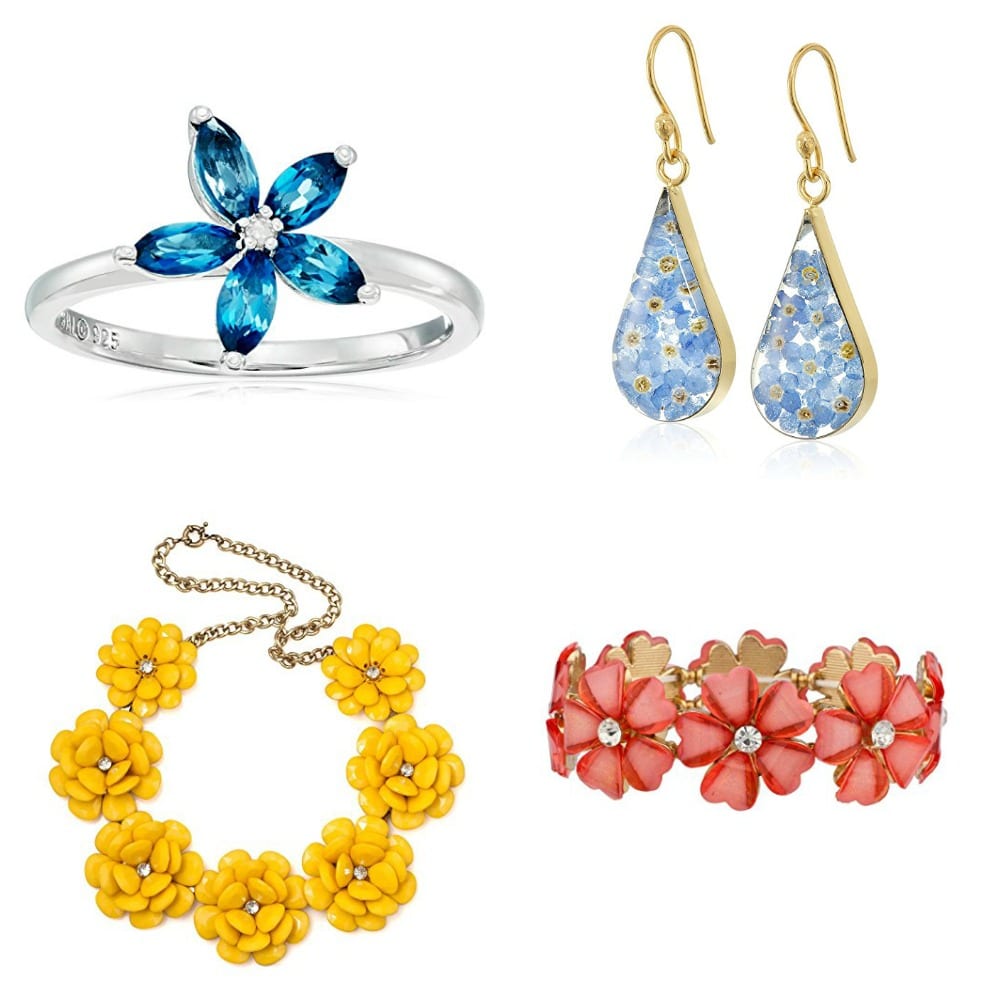 Floral Footwear
What's better than the perfect pair of ballet flats? The perfect pair covered in florals! Wear these with a pair of jeans and a white shirt or a denim dress. The styling ideas are endless.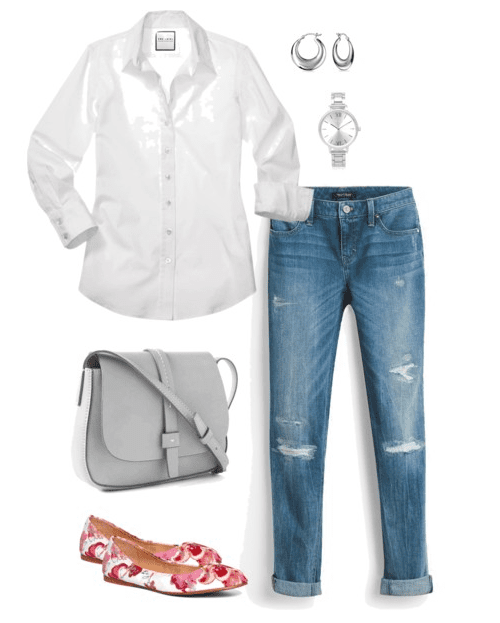 Are you ready to wear florals this spring?