I love it when a company comes out with a clothing collection that just seems to understand you and your needs. I have long let go of the desire to fill my closet with clothing that fills one purpose. Sure, I have dresses for very special occasions and that jacket that I wear every once and awhile. But overall, I want quality pieces that will last and that I can wear lounging or entertaining at my home, out with family and friends and also as I'm jet-setting for business or pleasure.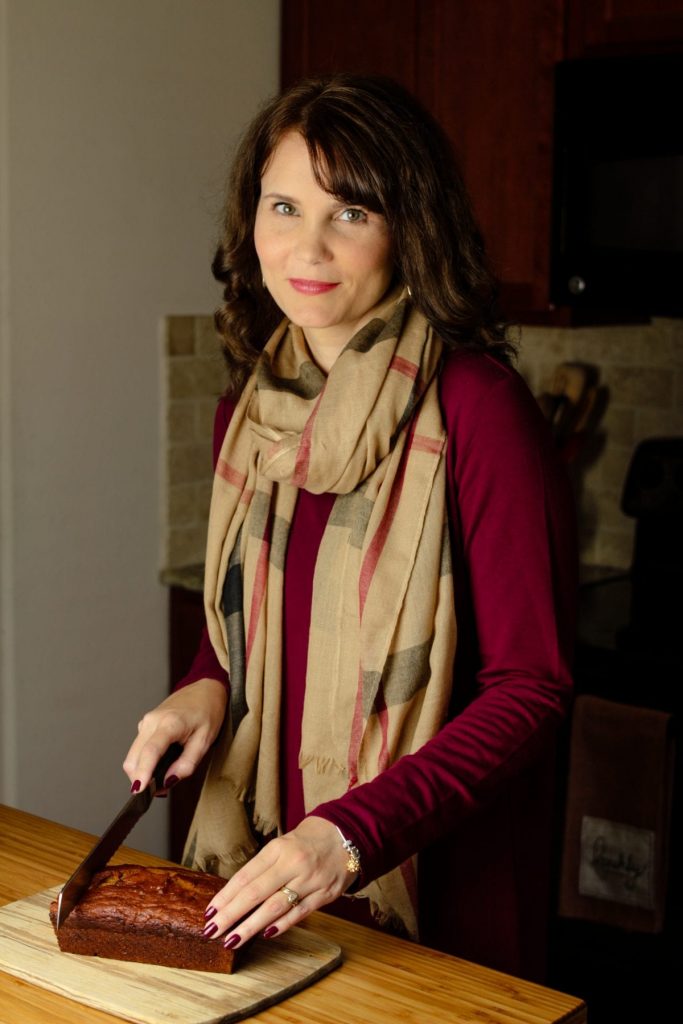 J. Jill's new Pure Jill Luxe Tencel® collection just launched at the end of October and it just might be my favorite launch of theirs yet. The collection is all about the art of ease and comfort, with a focus on simple shapes and natural fabrics. The styles work for just about any occasion and needless to say, I've been living in these pieces since the day I received them.
PURE JILL LUXE TENCEL® ASYMMETRIC TOP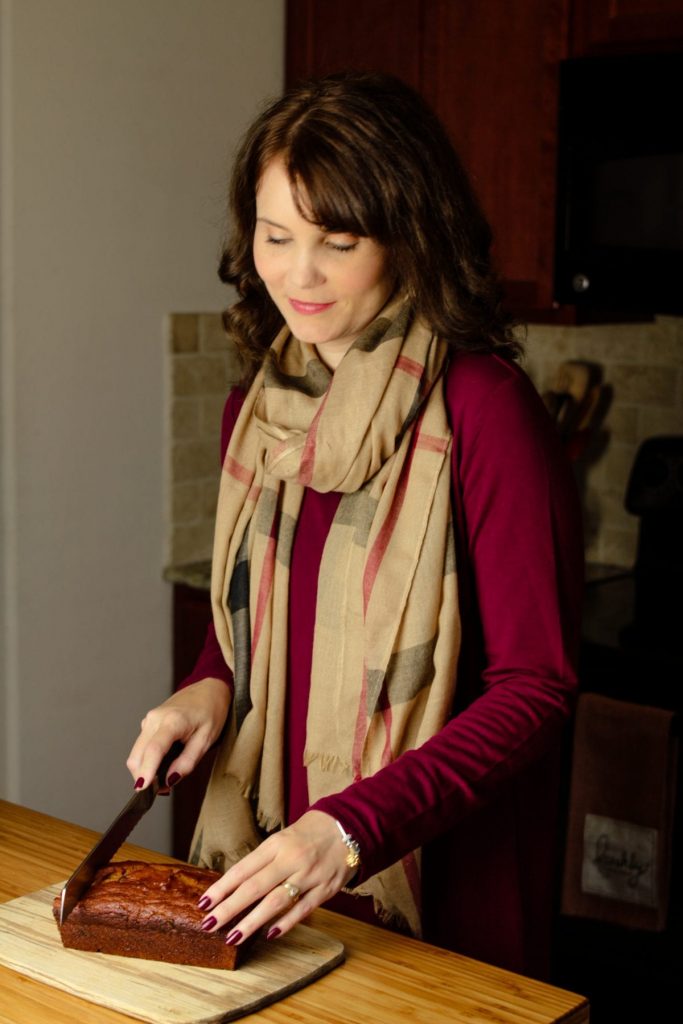 If I had to choose a favorite from the pieces I received (which is hard!) I would say it's this asymmetrical top in burgundy. From the color to the fit, I love everything about it. I've worn it with both black denim and dark, plus with and without a scarf. It looks just as fantastic without a scarf and a long necklace. The great thing about this fabric and style of this shirt is it's comfortable enough to wear around the house but stylish enough to wear out or as an outfit to host guests in your home. Just throw on some jeans, jewelry, and cute boots and you're good to go.
The top also comes in blue and black.
PURE JILL LUXE TENCEL® DIPPED-HEM DRESS
I love having a classic black dress to wear and there are so many ways you can mix it up! I'm wearing J. Jill's Pure Jill Luxe Tencel Dipped Hem Dress with a blanket scarf. (For some tips on how to tie a blanket scarf, check out my post here.) You could wear this dress completely alone and add a long necklace or wear a vest over it. You could also layer a jean jacket with it. The possibilities are endless. This is the kind of dress you'll want to lounge around the house in on a lazy Sunday or wear out and about shopping in because it's so comfortable.
PURE JILL LUXE TENCEL® LONG HOODIE & PURE JILL LUXE TENCEL® EASY PANTS
This long hoodie has already seen quite a bit of wear this fall. It's light weight enough to wear over a t-shirt in the mild temps here in Texas and I've also been throwing it over my workout gear. I'm about 98% sure I'm going to order it in fig as well because it's such a versatile piece!
Now let's talk about these pants I'm wearing. After each of my three pregnancies, I wore pants similar to these until I could fit into my jeans and then I never wanted to see another pair of elastic pants ever again. I had my last child almost 13 years ago and I've stayed away from elastic waist pants, other than workout pants.
But I thought I would give these a shot because I've seen a few of my very fashion forward blogging friends wearing some pants similar to these with their really cute Nikes, and I wanted to try it. So I did. Guess what? I like it. I like how it feels and I like how it looks. So bring on the elastic waist pants.
You can see the entire Pure Jill Luxe Tencel Collection on J Jill.com here. Which piece that I featured was your favorite? I have my eye on this gray hoodie.