My husband came in my office on Wednesday (and before you think I'm all that, my "office" is also our bedroom and my gym and…) and asked me what are you thankful for Julie? I spouted off several things without even asking why he was asking me because you see, this is the kind of man I'm married to. He's the kind of man that tries to make sure we're all remembering what we're blessed with and why we should be thankful.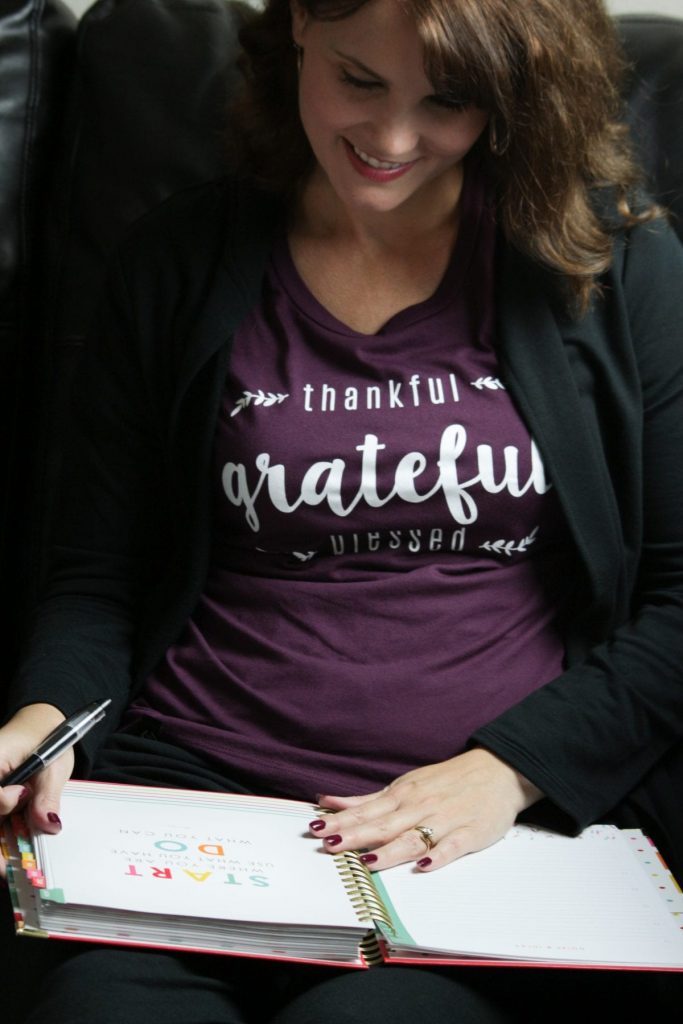 Would you like to give the gift of remembering to be thankful? The shirt I'm wearing in the picture above is free with a $25 purchase from Cents of Style today, November 4th! Use the code THANKFUL1.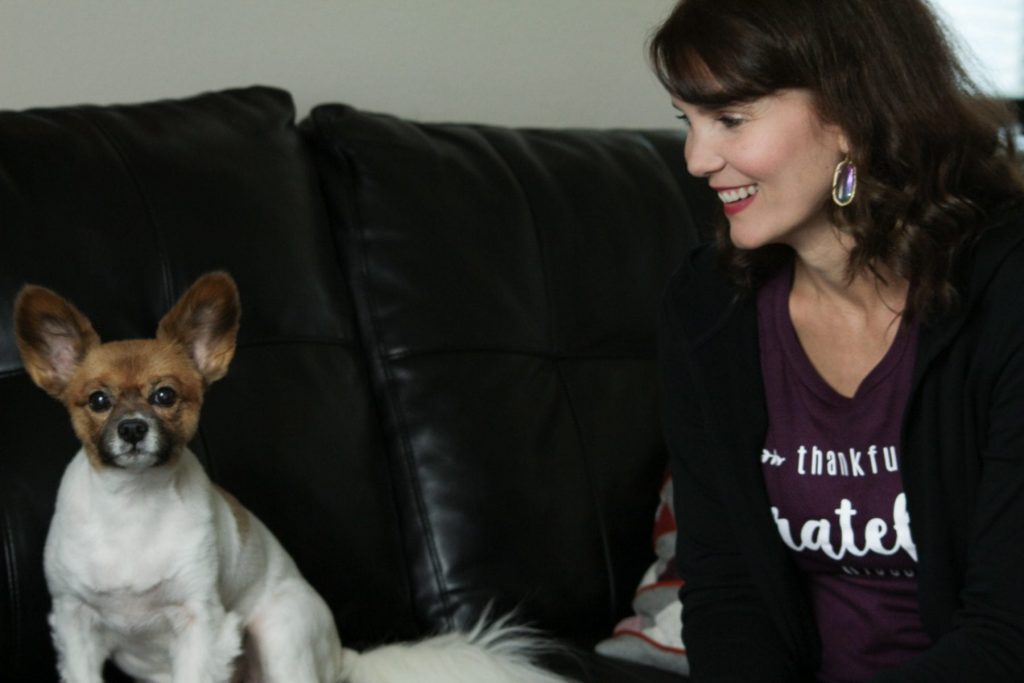 In this month of thankfulness, it can be hard to be thankful. So here's how to make being thankful a part of your daily life:
Keep a gratitude journal – Record three to five things you're thankful for every day. It can be anything from the fact that you have a pen to write with to your child's laugh to that piece of chocolate you ate.
Embrace the setbacks in life – Being thankful doesn't mean ignoring the negative. Learning to be thankful means acknowledging that those setbacks are a part of your overall journey.
Live in the moment – Instead of doing something just for the sake of doing it or instead of looking down at your electronic device while you're at the park or at dinner, be truly present in the moment. Make an effort to savor the experience.
Resist the temptation to compare yourself to others – "Never compare your beginning to someone else's middle. Comparison is poison." – Jon Acuff
Volunteer your time – If you give more than you receive, becoming thankful for what you have almost become automatic.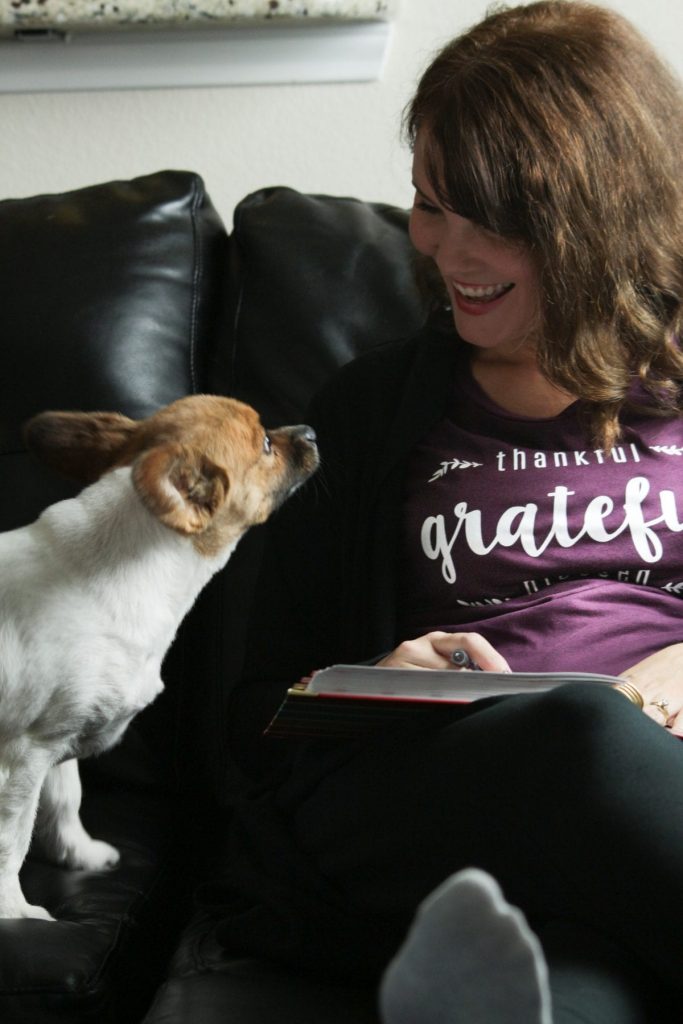 Imagine me and you sitting down together for coffee. Now tell me…what are you thankful for?