If you love to curl up on the couch or in bed at the end of the night in your winter pajamas, then you're going to love scrolling through these choices.
*This post contains some affiliate links for your convenience. Click here to read my full disclosure policy.
From plaid flannel pj's and a little silk to a sherpa robe that has your name written all over it, it's time to get cozy.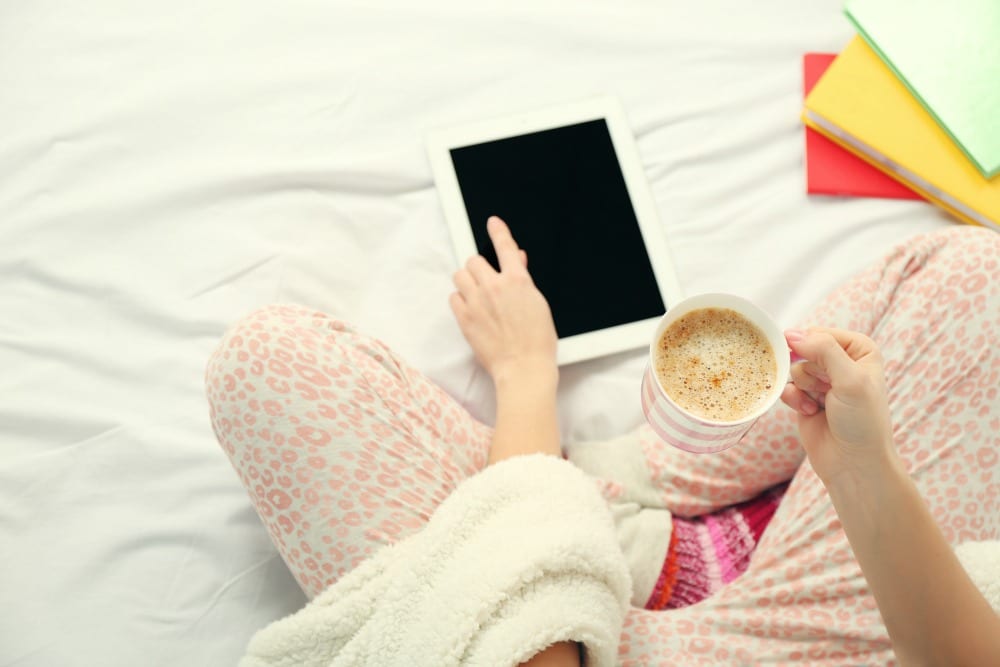 Without a doubt, my favorite time of the day is around 8:30 p.m. (yep, nice and early – that's how I roll these days) when I head upstairs to get ready for bed. I slip into my pajamas and do my nightly routine. The simple task of choosing which pajamas I'm going to wear actually makes me happy. (Please tell me I'm not the only one.) Plus, I have a drawer for my fall/winter pjs and a drawer for my spring/summer ones. Yeah, this pajama thing is kind of a big deal.
If you love pajamas as much as I do, here are a few winter pajamas, robes, slippers and some beauty treats I fell in love with and I think you just might too.
Cozy Up In These Winter Pajamas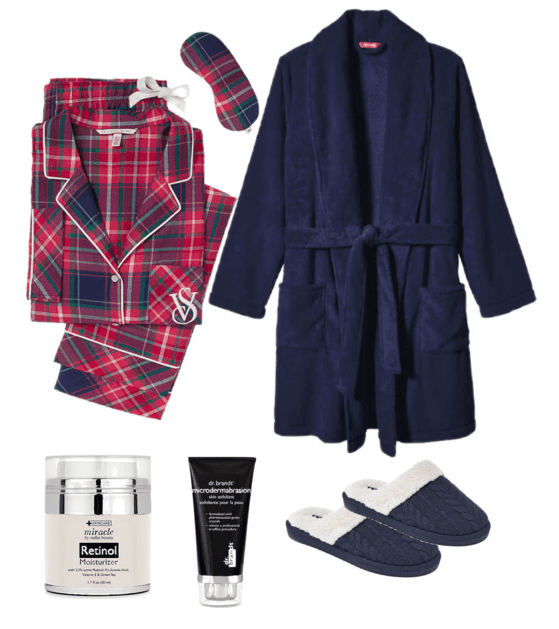 Outfit details: Flannel Pajamas | Navy Blue Robe | Cable Knit Slippers | Dr. Brandt Microdermabrasion | Retinol Moisturizer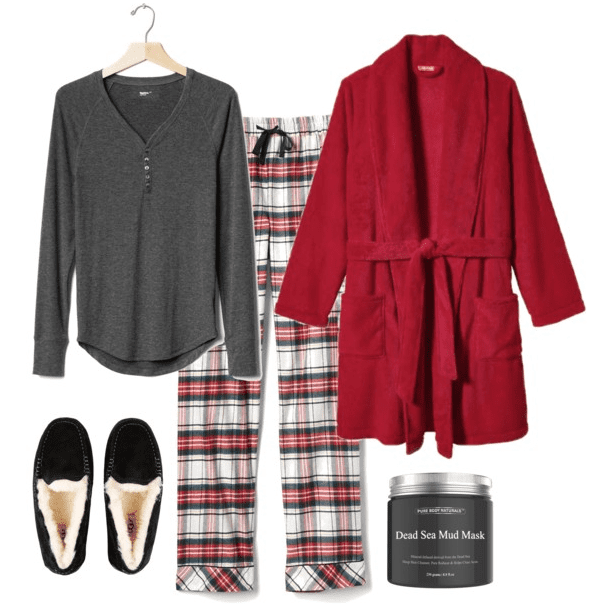 Outfit details: Sleep Pants | Long Sleeve Henley | Red Robe | Ansley Slippers | Dead Sea Mud Mask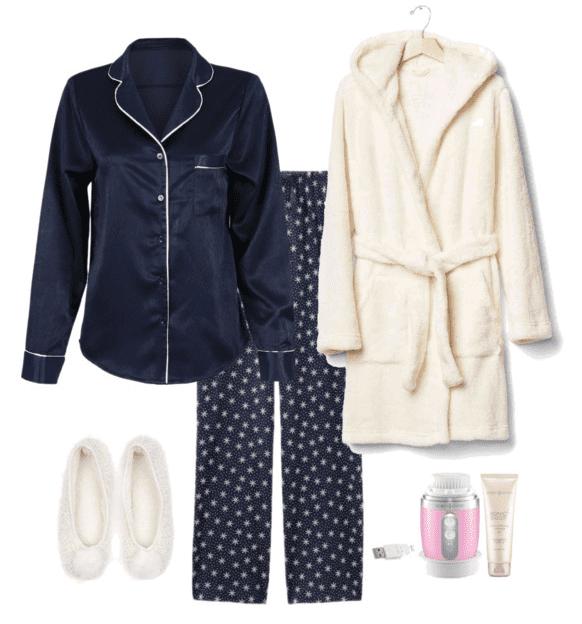 Outfit details: Silk Pajama Shirt | Glitter Pajama Pants | Sherpa Robe | Pom Pom Slippers | Mia FIT Face Cleansing Brush System
BROWSE MORE PAJAMAS
PIN FOR LATER