Keep reading for tips on how to remove a gel manicure at home…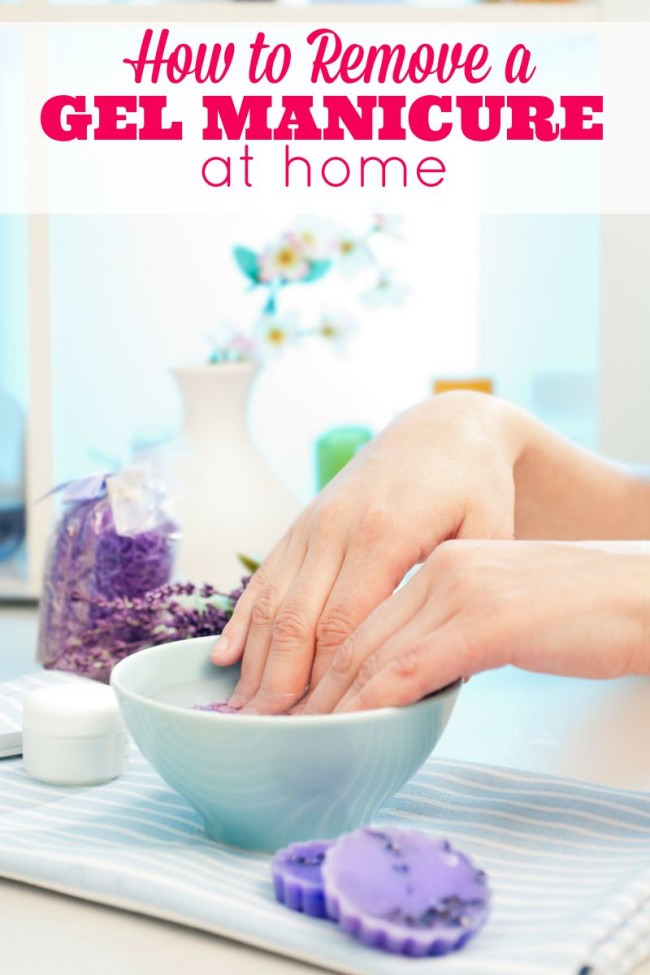 Have you had a gel manicure? There are so many benefits to getting one – they last for two weeks without chipping and they look shinier than your average manicure. But when it comes times to remove it, you either have to pay to have it professionally done (which adds up quickly) or try to do it yourself.
If you don't have the time or money to get your gel mani removed at a salon, it's essential to learn the proper way to remove it at home. Why? Because it can be harmful to your nails when removing gel improperly. By peeling off a gel manicure, you are not only removing the gel, but also the top layers of your nails. This can result in white patches and textural irregularities throughout the nails.
No one wants that!
Skyy Hadley, owner of As U Wish Nail Salon has kindly provided some tips and a step-by-step tutorial to safely remove your own gel manicure:
File – Use an emery board to lightly buff each nail to remove the shiny top coat so you're left with a powdery finish. Be careful not to over buff so you don't hit your natural nail underneath the gel.
Soak – Next you must soak your nails in 100% acetone polish remover. To do this, take a piece of cotton ball the size of your nail and pour the acetone on it, place it on your nail and cover your nail with a piece of aluminum foil or tape to keep it in place. Do this on every nail and let soak for 15 minutes to relax the gel.
Remove – Remove the cotton pieces from your nails and take a wooden cuticle stick to push the gel polish off your nails. If you have trouble, instead of forcing it, soak your nails with a cotton ball for 5 more minutes and try again.
Moisturize – After the gel has been removed, wash your hands and apply a cuticle oil to the nail and cuticle. This will rehydrate your nails after using acetone on them to keep them strong and healthy between polishes.
Don't forget that removing your gel manicure yourself is a slow process, but take your time to do it right! You want to treat your nails delicately so as to not weaken them.
Do you often get gel manicures? How do you go about removing them?