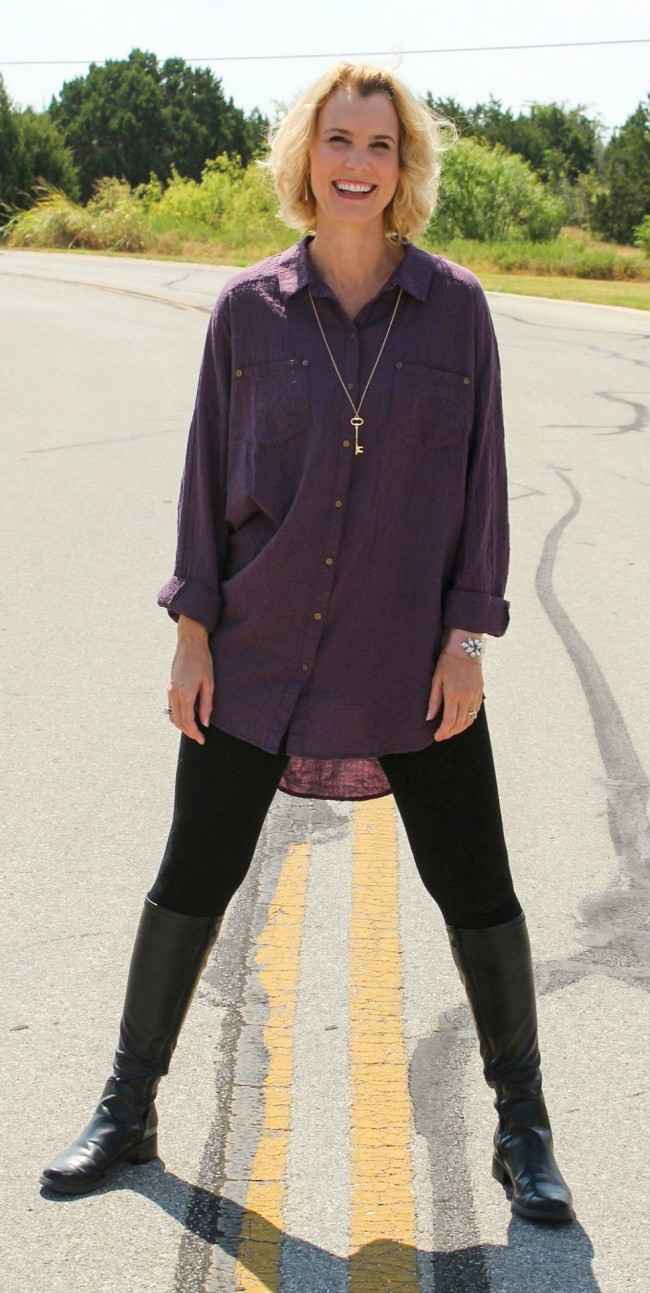 What Items You Shouldn't be Wearing After 30…Things to Toss After You Turn 30…What You Can Wear When You're in Your 40s…blah, blah, blah, blah. I've read so many articles that tell me what I should and shouldn't be wearing in my 30s, 40s, 50s, etc. Well ladies, today is my 40th Birthday and guess what? I'm wearing leggings!! Can I get a hooray or an Amen?!
I get so tired of reading these should and shouldn't articles. I believe you should wear what you feel good in. I believe you should wear what flatters you. I believe you should wear what's right for your body type – no matter your age. So, I decided I would celebrate turning 40 by wearing an outfit, according to a few fashion sources out there, say I shouldn't be wearing. It's all about wearing said no no item in a way that works.
Important tip — If you're going to wear leggings, the shirt should cover your bum. 😀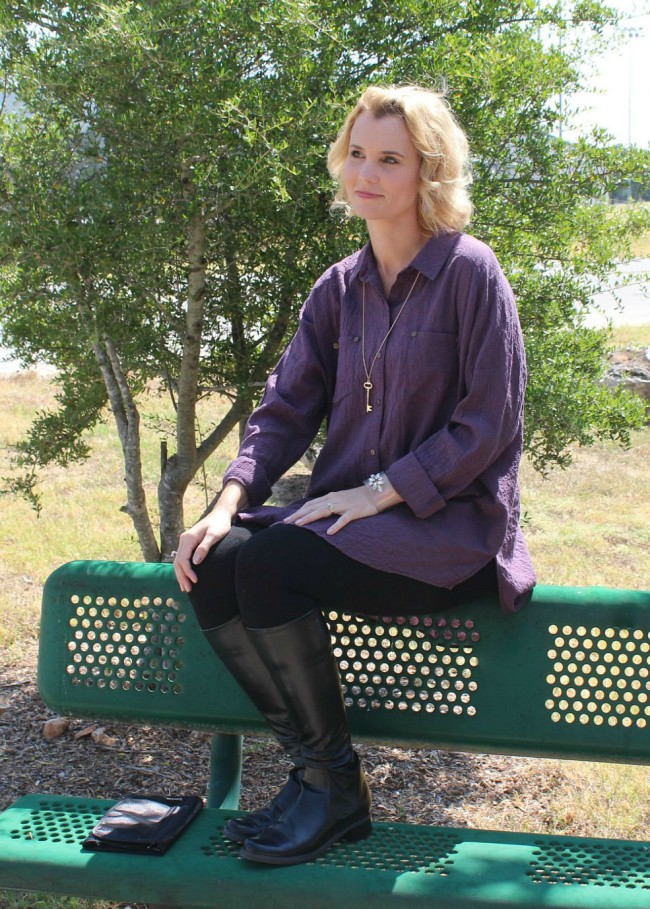 I knew as soon as this purple Free People Oversized Button Down arrived in my LeTote (don't know what letote is? read all about it here – I love it!), I was wearing it with leggings and boots. I styled two slightly different looks – one with a pair of long boots and one with ankle booties.
Long Boots…
Ankle Boots…
As far as jewelry goes, I wore a key necklace that was given to me, my trusty Kendra Scott earrings and a my favorite cuff from HumbleChic.com.
Are there any fashion "rules" that you break?