If you love french fries as much as I do, then I'm pretty sure that makes us instant friends. Hi friend. When I travel and eat at new restaurants, there are a few menu items I have to try: their burger, their fries and if they have any…their wine. And yes, often times I'm eating a big juicy burger, french fries and sipping ever so elegantly on a glass of wine. Or not so elegantly as the case may be.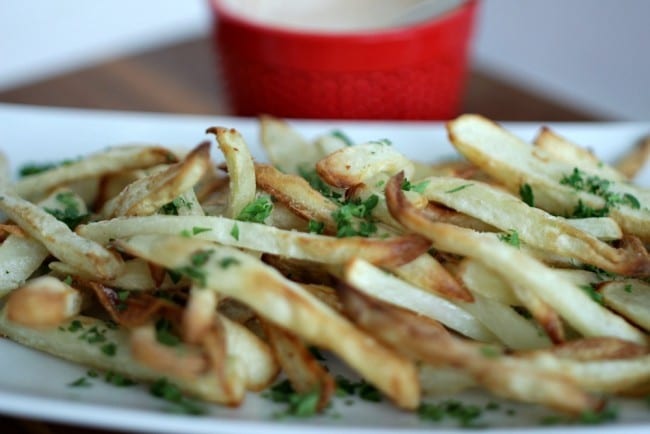 I love the idea of making french fries at home. There's something so comforting about a batch of homemade fries isn't there? But do you know what's not comforting? Making the darn things and being splattered with oil. It hurts, not to mention it leaves me with a giant oily mess to clean up and very oily fries to eat. So, I usually just don't make them.
Until now.
Let me introduce you to my new kitchen gadget/friend/french fry making extraordinaire: The Delonghi MultiFry.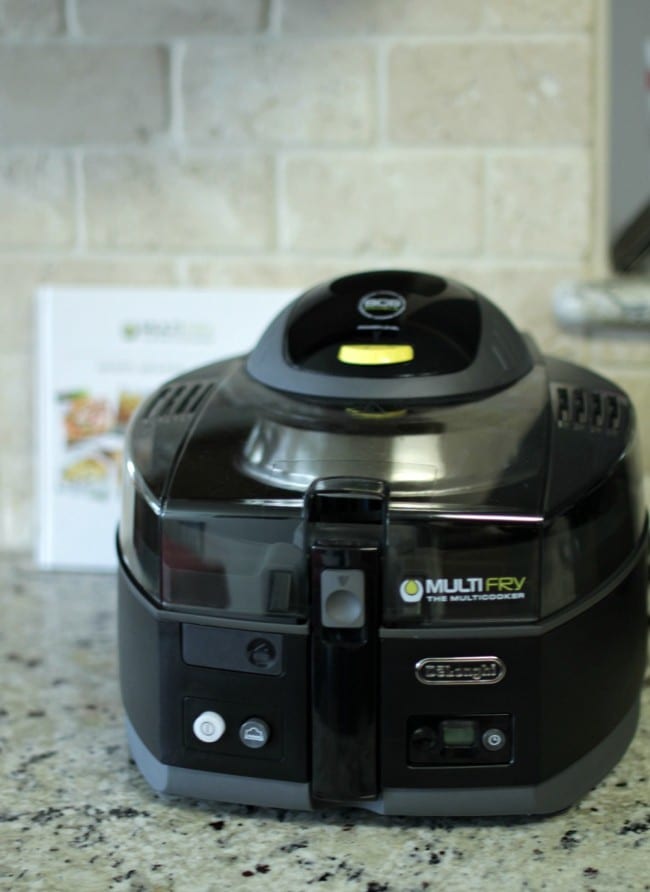 It even came with a cookbook to help get me started.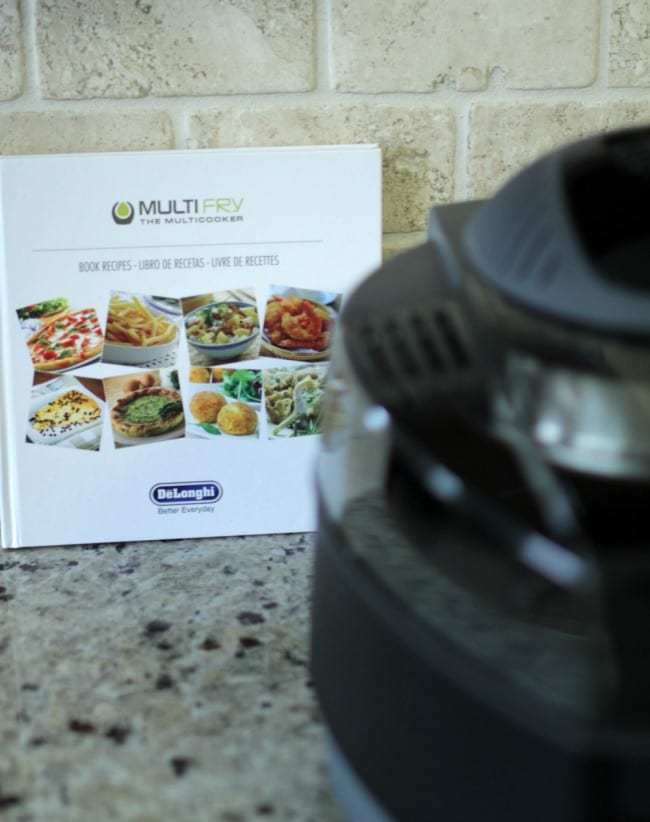 While browsing through the cookbook, the first thing I noticed was the endless possibilities of items I can make. From sides and pizza, to salmon and chocolate cake. Not even joking. And because of the exclusive Surround Cooking System and automatic mixing paddle, I can prepare healthier fried food options for my family. My love for french fries isn't going anywhere, so if I have an option to make them using less oil, I'm all for it.
This innovative appliance is both a low-oil fryer and multicooker, all in one machine.
I cut about 2 1/5 pounds of potatoes and still had room for more. You can cook up to 3.7 pounds of fresh potatoes and 3.3 pounds of frozen, for up to 8 servings of crispy fries.
Step one: I cut up the potatoes and put them in the MultiFry.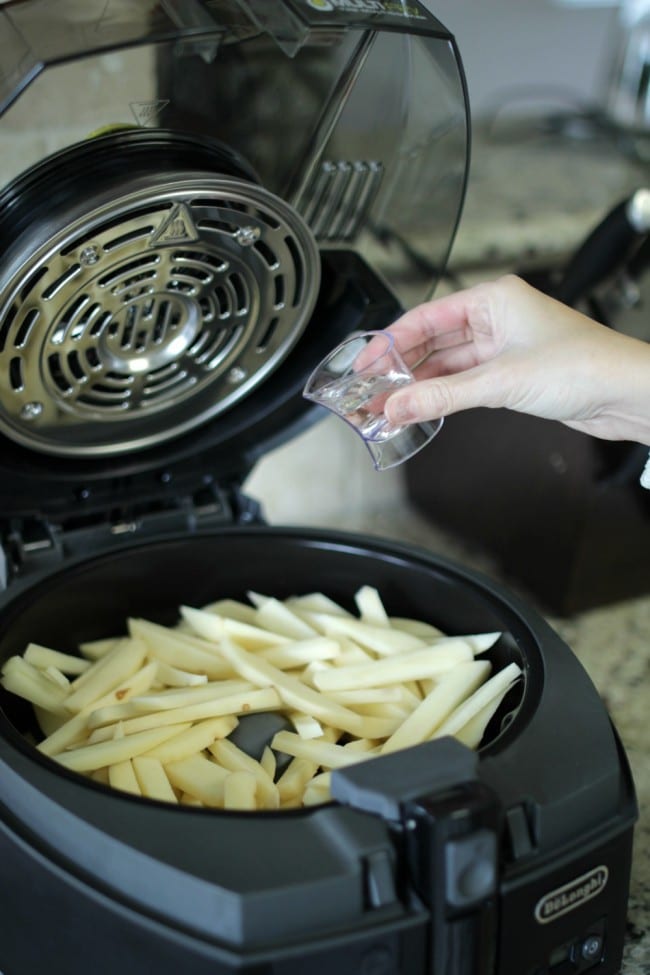 Step two: I poured a little bit of oil over the potatoes.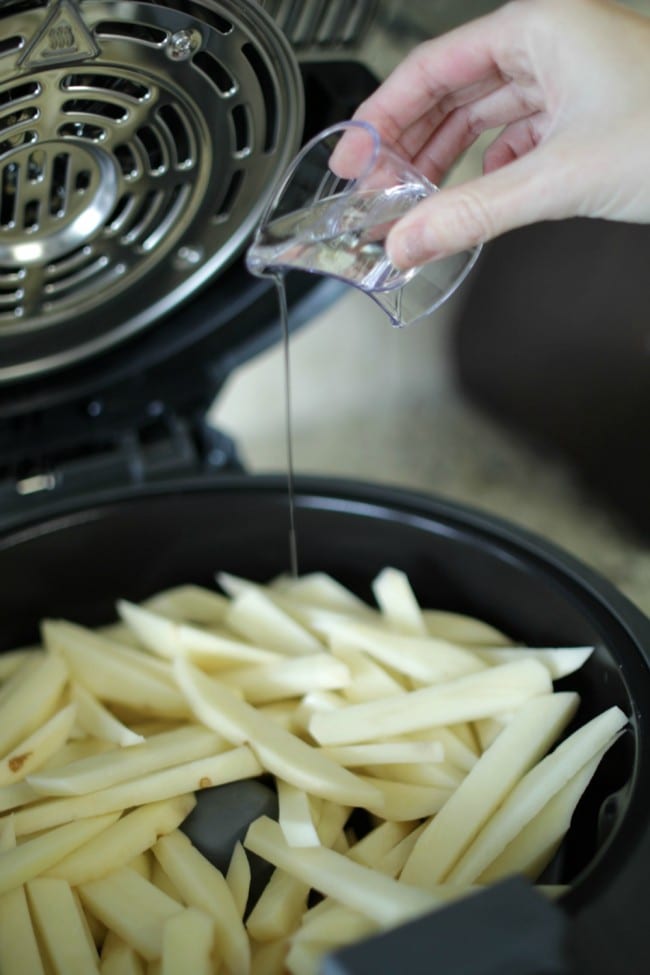 Step three: I closed the lid and set the power level to position 4.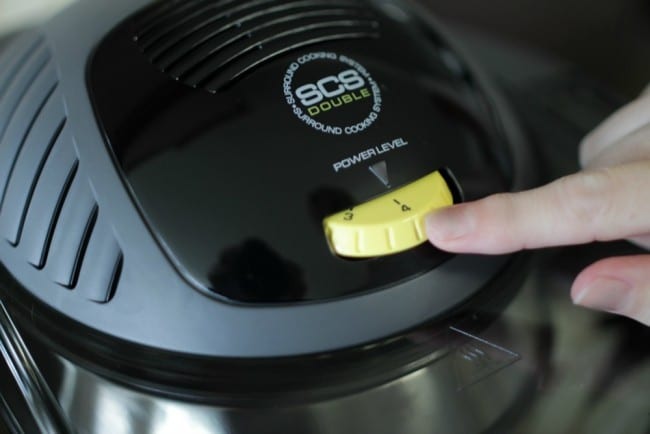 Step four: Press the heating element button and the power button to on.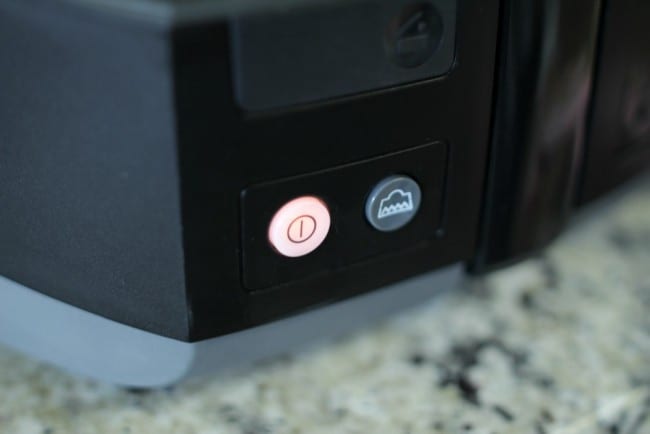 Ste five: Set the timer for 40 to 45 minutes. The timer pops out of the Delonghi MultiFry, which I thought was a handy feature. I put it in my pocket and went upstairs to fold some clothes while the fries cooked. Hello multitasking.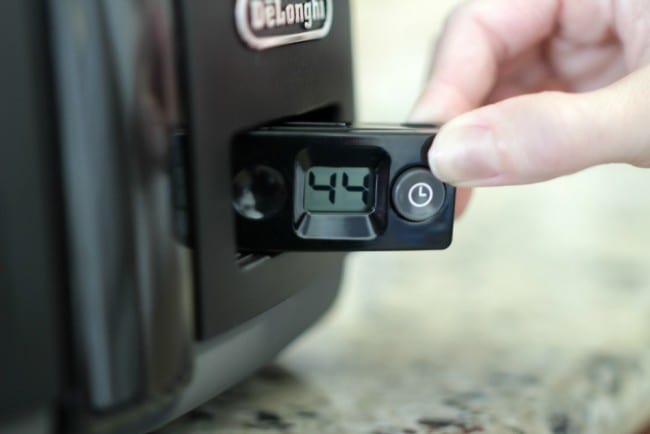 Now, let the MultiFry do its thing while you prepare the rest of the meal, relax, or play games on your phone. 😉 Because there's a paddle built into the machine, there is no stirring required. It's hands-off, which is really nice for us busy moms and dads. Also, because of the see-through lid, you can check the progress of your food without having to lift a finger.
The fries turned out crispy and had such great flavor. I sprinkled them with some salt immediately after they were done, and served them with a little bit of fresh chopped parsley and a Chipotle Ranch dipping sauce I made.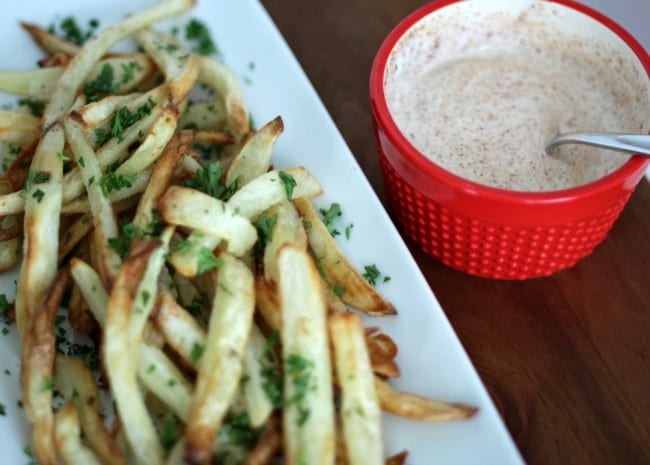 Chipotle Ranch Dipping Sauce:
1 small bottle of Ranch Dressing
1 tsp. chipotle powder
1/2 tsp. garlic powder
1/4 tsp. salt
Mix all together and let sit in the refrigerator for at least an hour.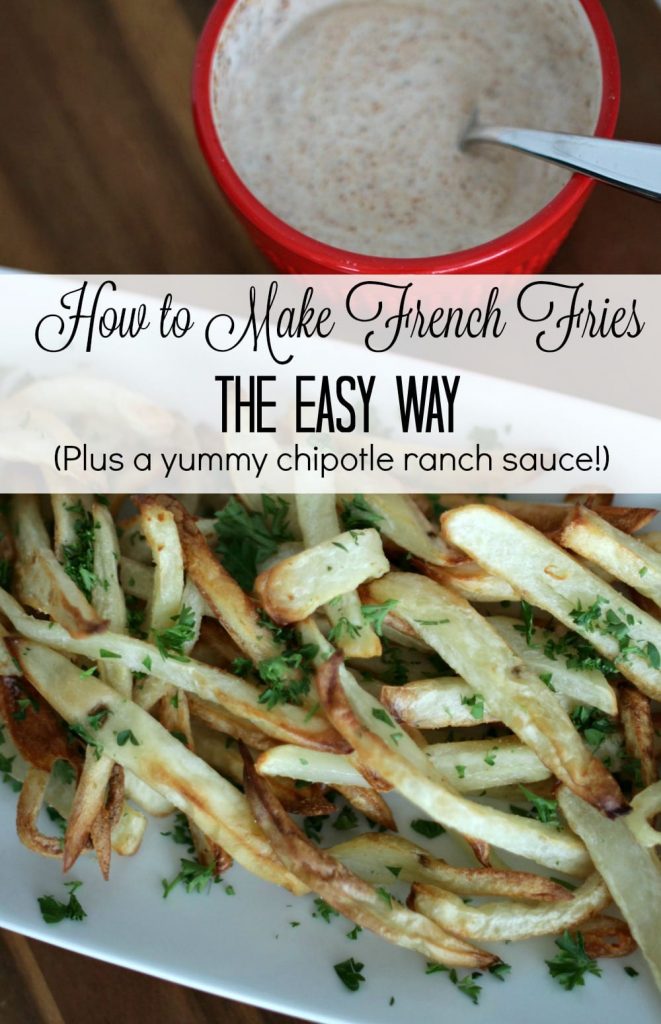 You can purchase the Delonghi MultiFry for $249.
So, french fries are obviously my comfort food. What's yours?!
This is a sponsored conversation written by me on behalf of DELONGHI. The opinions and text are all mine.