Back to school shopping has already started in our home, mainly college prep for our daughter Hannah. She's purchased bedding and decor for her dorm; plus toiletries, laundry detergent and all of those other things that she says is all about 'adulting'. 😉 We're doing the best we can to get her ready, so we can send her off prepared and confident.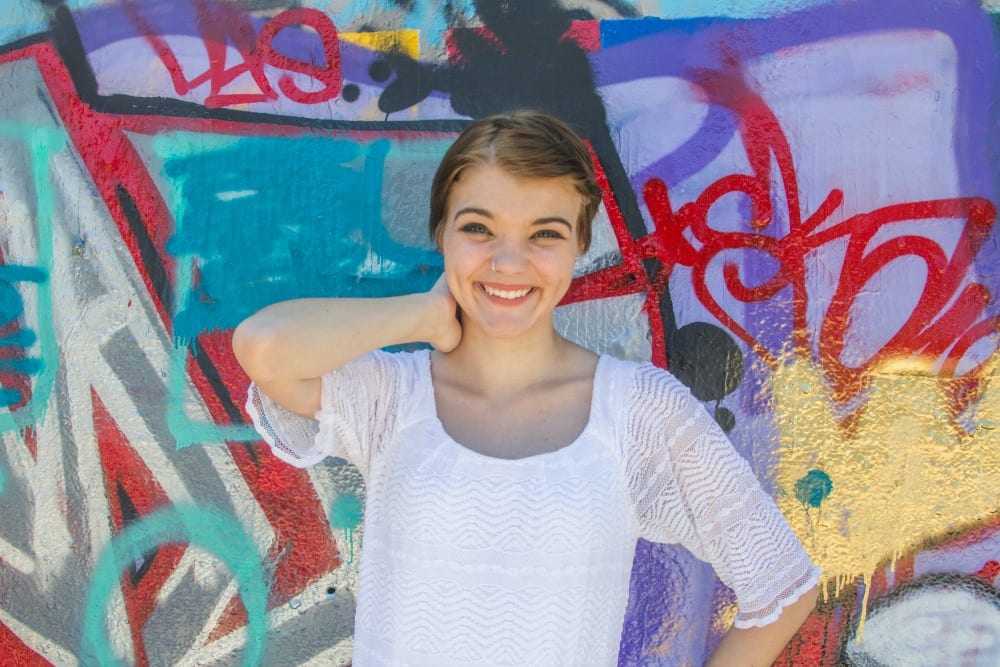 Her last couple of months of her senior year were quite stressful. From finals and events to attend, to all of the paper work and details needed for college; let's just say she was exhausted and stressed. Because of this, she started breaking out. Our bodies have a tendency to show us externally when we're stressed and acne is one of those ways.
Heading off to your first year of college invokes all kinds of emotions. She's excited to start this new season of life and to meet new people, but also nervous because everything she'll be experiencing for the first time.
One thing she wants to get under control before she leaves are her breakouts. She'll be meeting so many new people and wants to put her best face forward. Stubborn acne can really put a dent in your confidence level. So, she's started the Oxy 28-Day Challenge.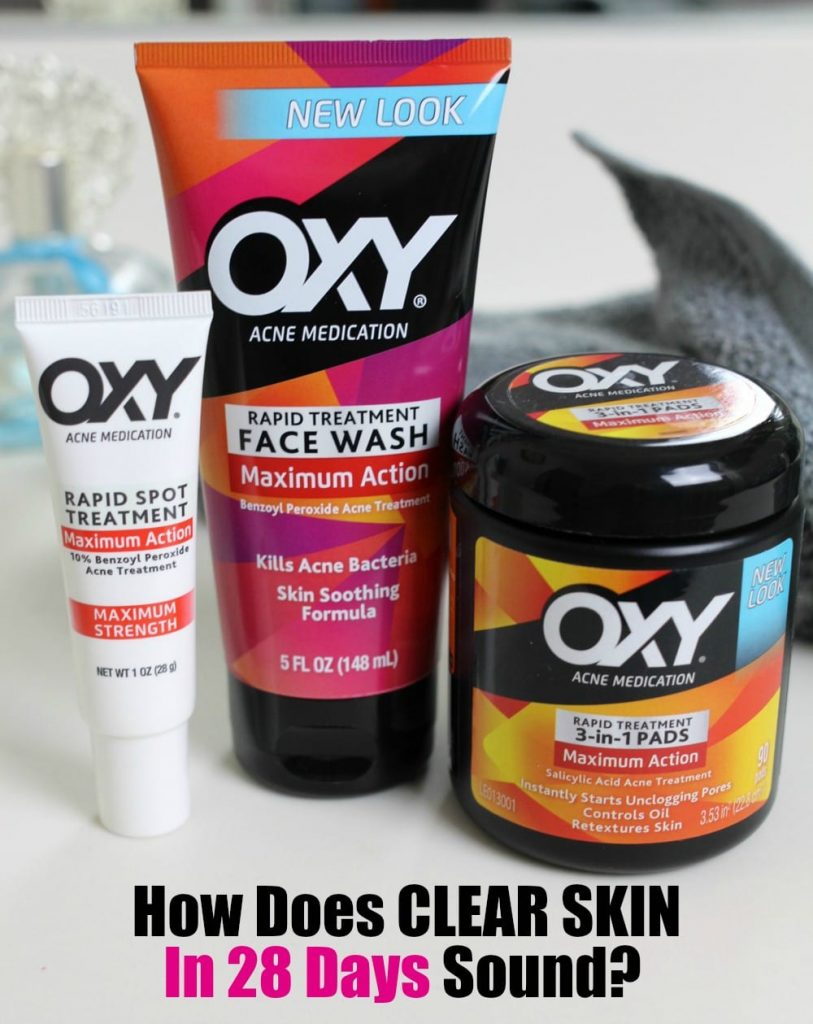 The OXY 28 Day Challenge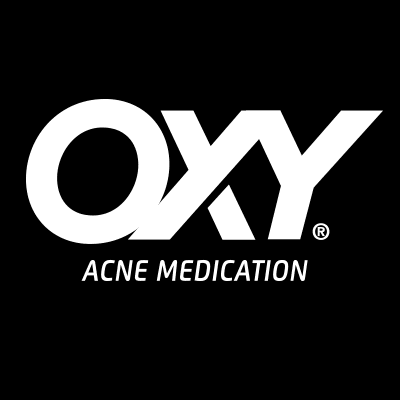 What's up with this 28 day thing you ask? Because as OXY says on their 28 Day Challenge website, treating acne is not just about the pimples you see. You need to also get rid of everything that's hiding beneath the surface of their skin. And according to dermatologists, because of our skin's renewal process, it can take up to 28 days for an at-home acne treatment to be effective.
And once they get their skin clear, they need to continue to treat it to keep it that way.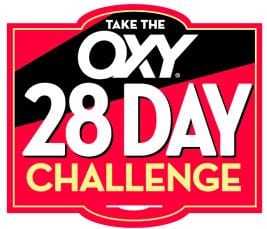 Not only does OXY understand acne and fighting it the right way, but they understand teens and what makes them tick and stay motivated.
How do you keep a teen motivated to try something? Technology my friends. Technology.
OXY created the 28 Day Challenge App, which helped my kids get started off on the right foot to clearer skin. Here's how it works. ( I took some handy dandy screenshots as one of my kiddos was going through the process.)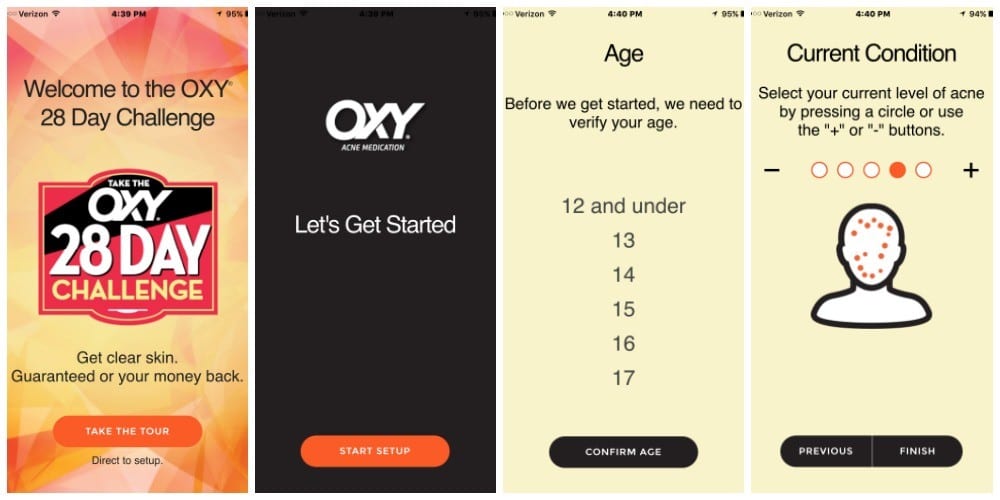 Download the app, which is available in the Apple App Store or Google Play. It starts off with a tour, educating them about acne and the app. It asks their age and current acne condition.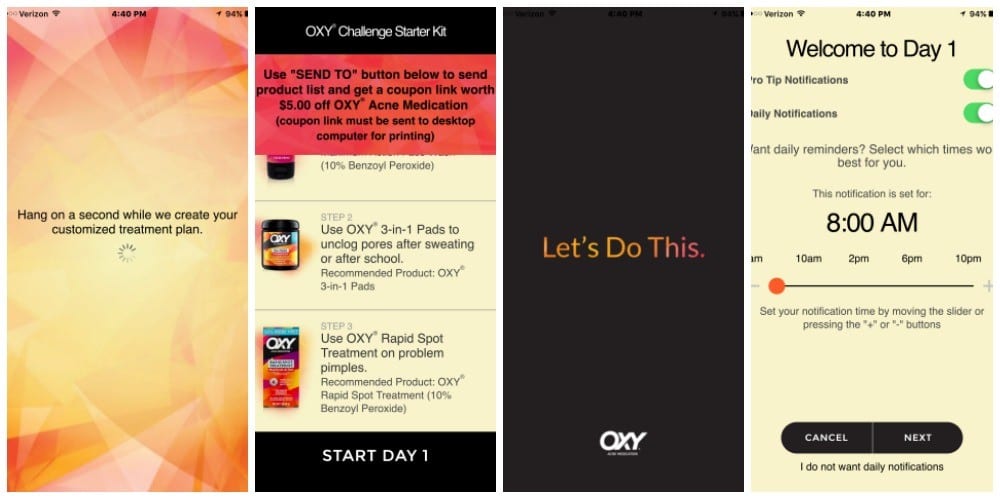 After that, it works on creating a customized treatment plan. Hannah's treatment plan included three products: The Rapid Treatment Face Wash, 3-in-1 Pads and Rapid Spot Treatment.
Here's the 3-step process:
Step one: Wash with the OXY Face Wash
Step two: Use the OXY 3-in-1 pads
Step three: Apply the OXY Rapid Spot Treatment to trouble spots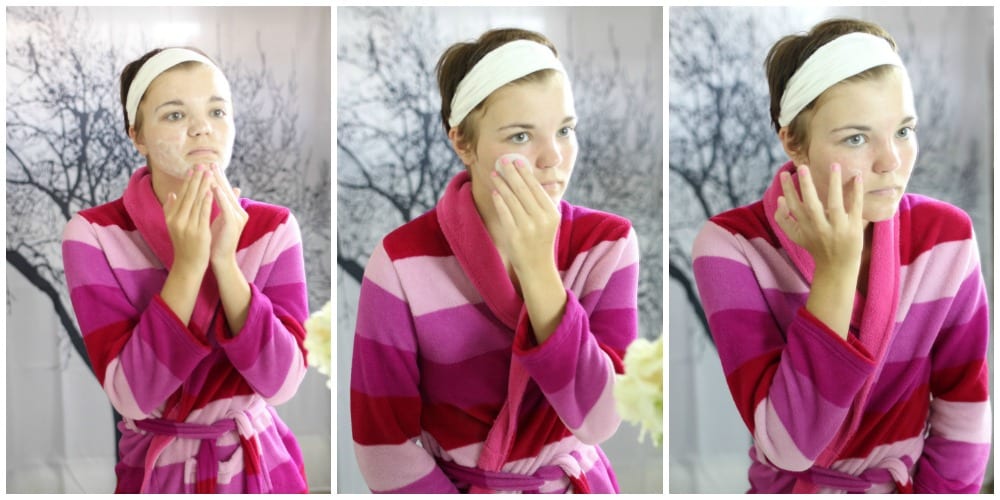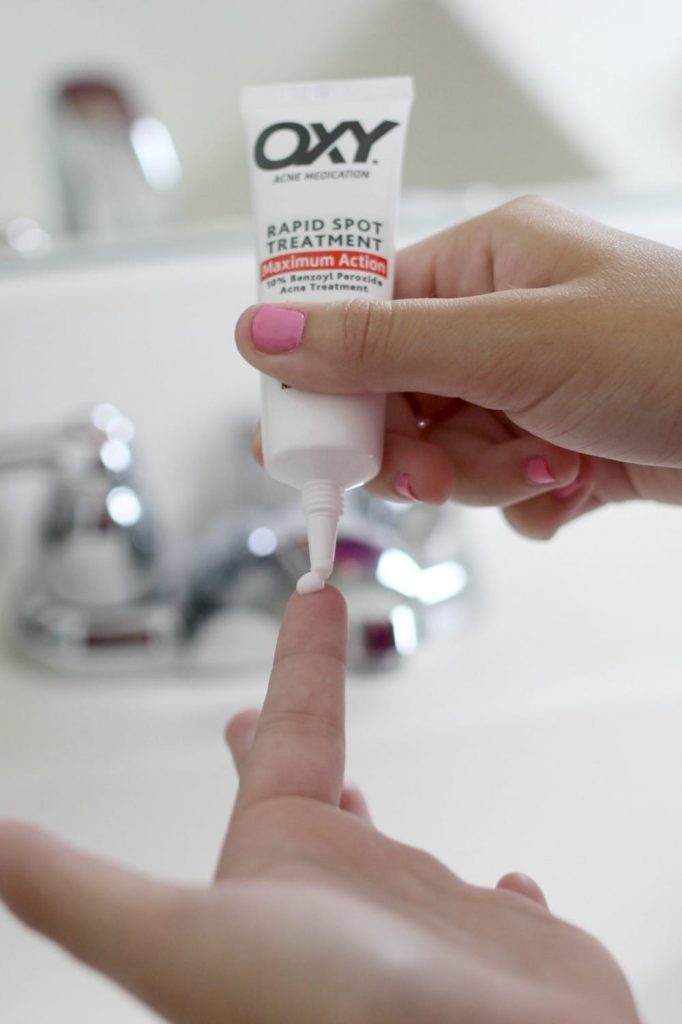 After using the products for 28 days, if you aren't 100% satisfied with the results, OXY® will give you a complete refund – no questions asked.
Are you ready to help your teen get on track for clear skin for back to school?
Let's do this for them:
Have them download the app
Purchase the products they need
Encourage them to track their progress
Watch them get clearer skin in 28 days or get your money back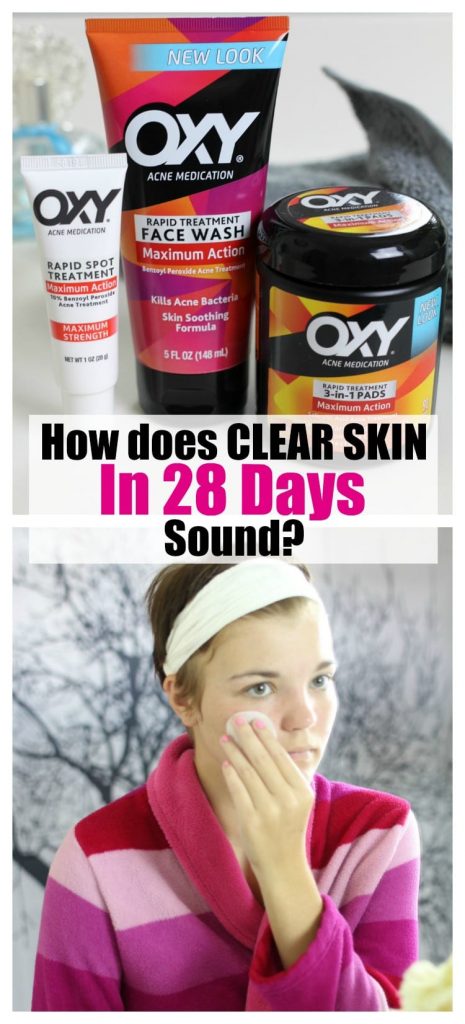 This is a sponsored conversation written by me on behalf of Oxy. The opinions and text are all mine.