A cashmere sweater outfit that says goodbye to summer and welcome to early fall…
I think early fall is my absolute favorite time of the year. It's not too cold and not too hot, but just about perfect here in Texas. I always look forward to getting out my ankle boots and light sweaters to wear and welcoming in a new season.
For me a lightweight, high quality sweater is a definite fall essential. This DION rose cashmere sweater from 360Cashmere.com can take me through all of fall and also be worn in early spring. It's a piece, that if taken care of properly, will last me years and years to come.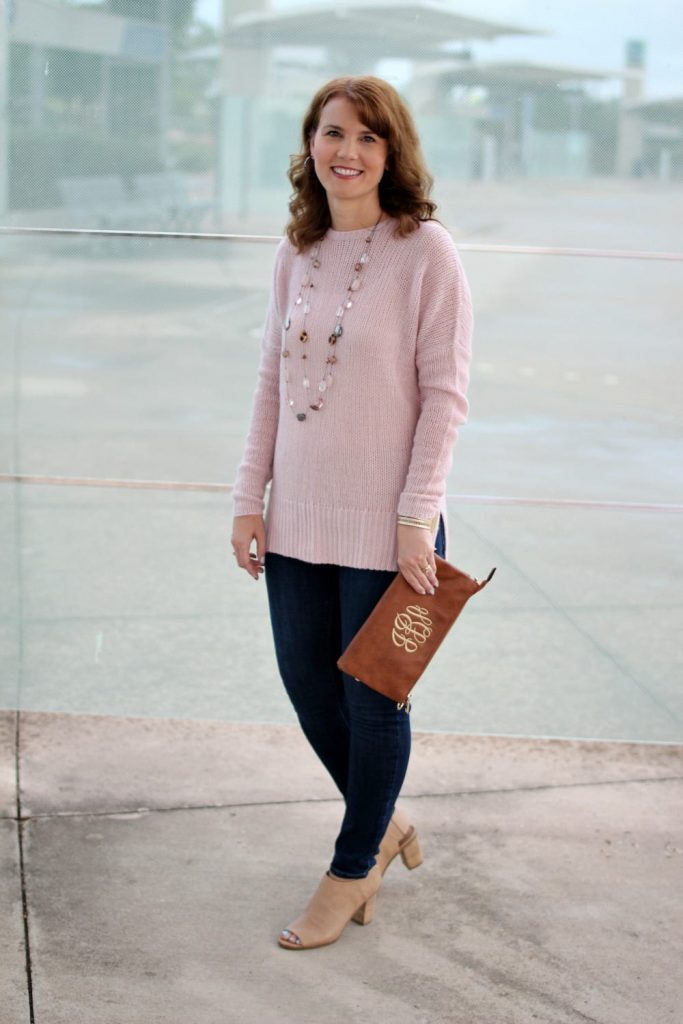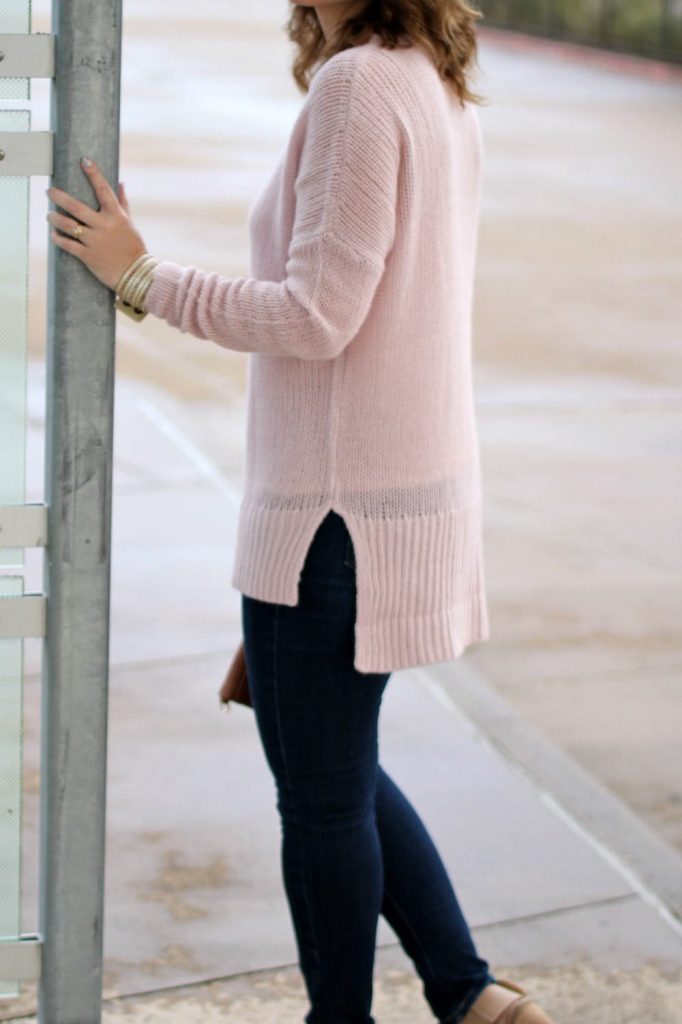 Since I'm a pear shape, this tunic style with side vents is the most flattering on me. The side vents keep it from clinging to my thighs and rear, and it sits just at the right spot both in the front and back. A tunic top can help us pear shapes appear longer and leaner (which I'm all for).
Adding a bold necklace helps keep the focus on your upper body and wearing darker denim gives the appearance of a slimmer look.
But, the great thing about tunic sweaters is they work for all body types.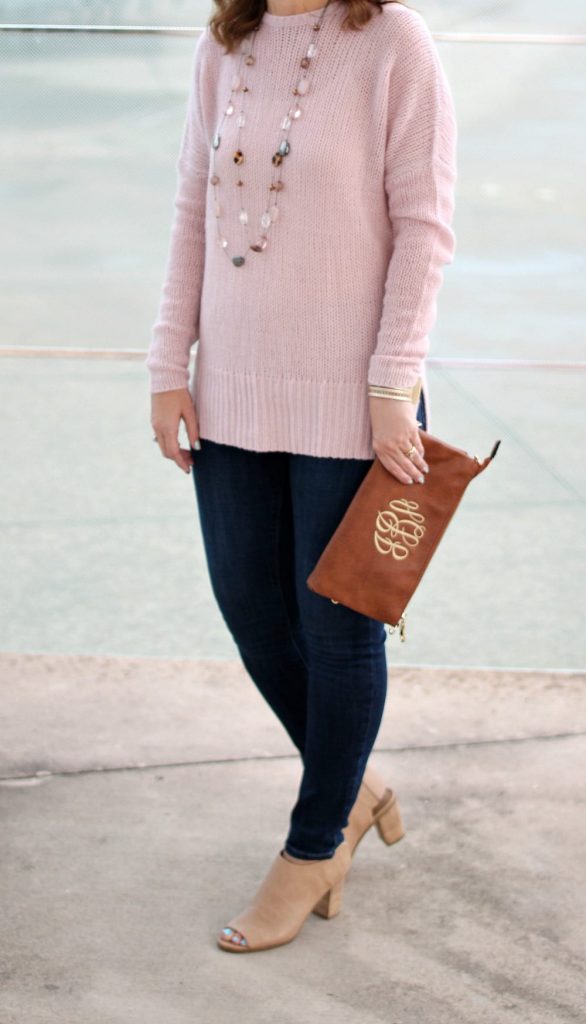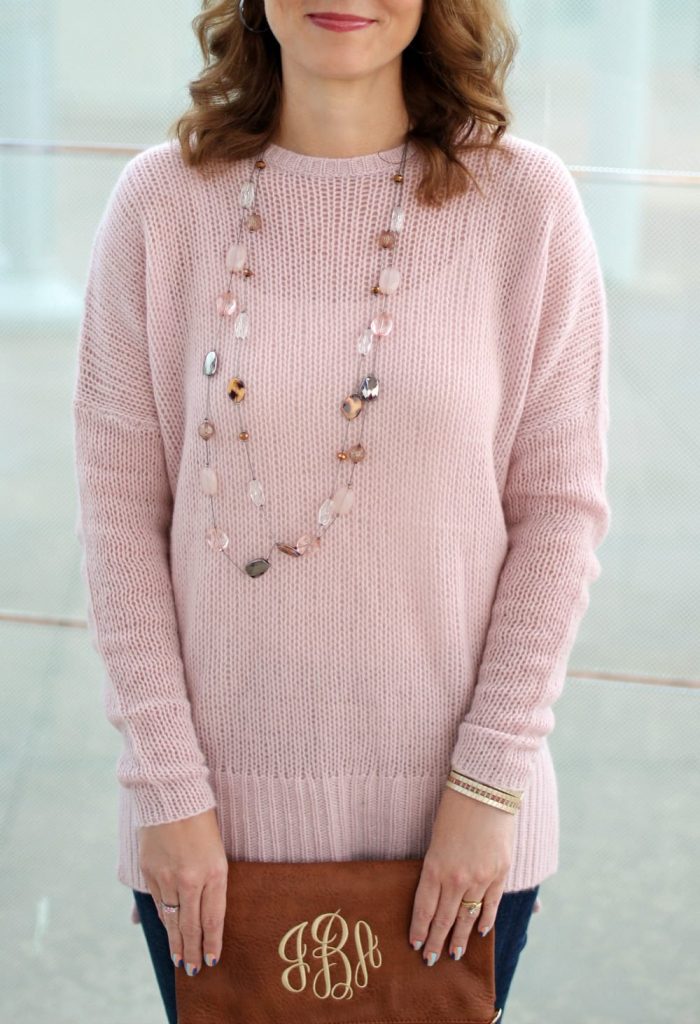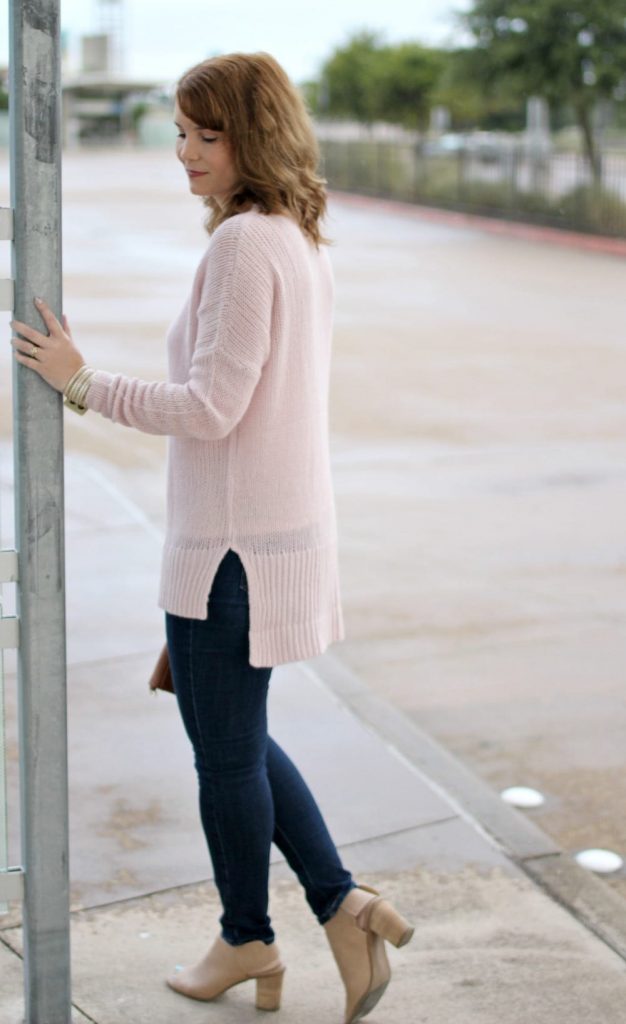 I get asked quite a bit about these peep toe booties you see me wearing so often. I bought them at Target a couple of season's ago and am sad to say they're no longer available, but I've rounded up some similar ones below.
I also get asked about this monogrammed clutch I received from Handpicked. It's a foldover clutch and comes with a wrist strap and crossbody strap. I use it as a clutch, and it's nice to grab for when I only need a few things and don't want to carry around a large handbag. Plus the monogram adds a nice touch to it.
Do you like the look? Shop it below!
SHOP THE LOOK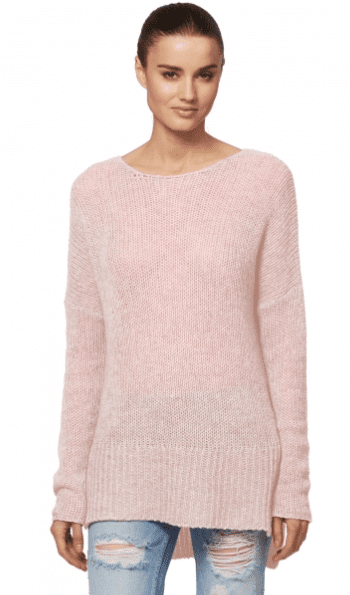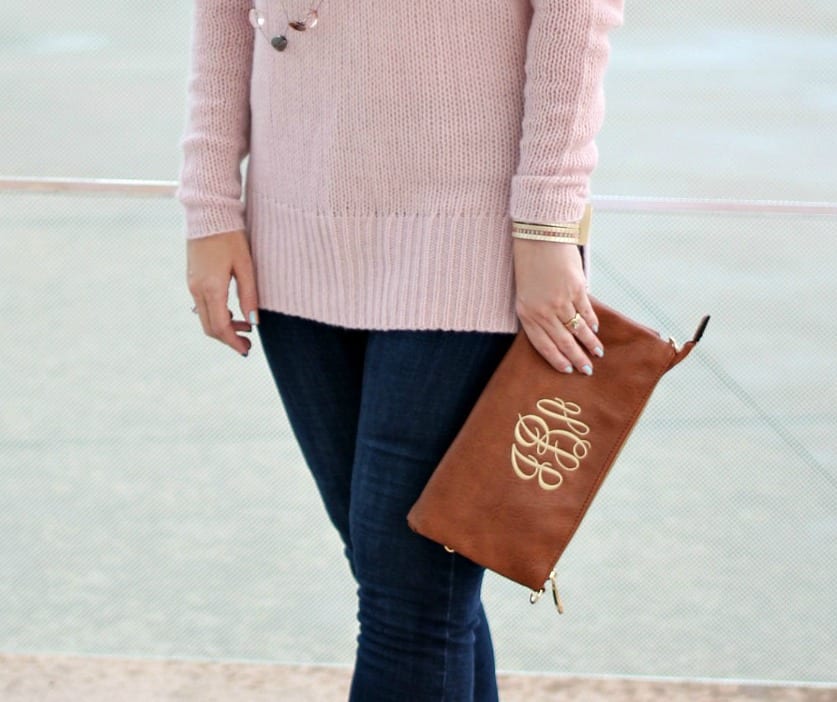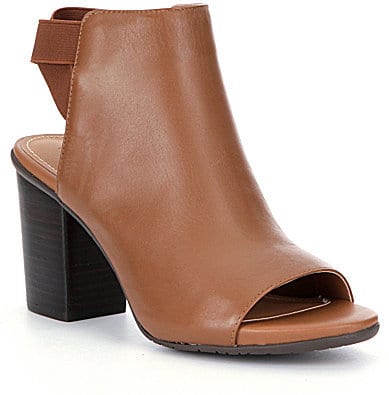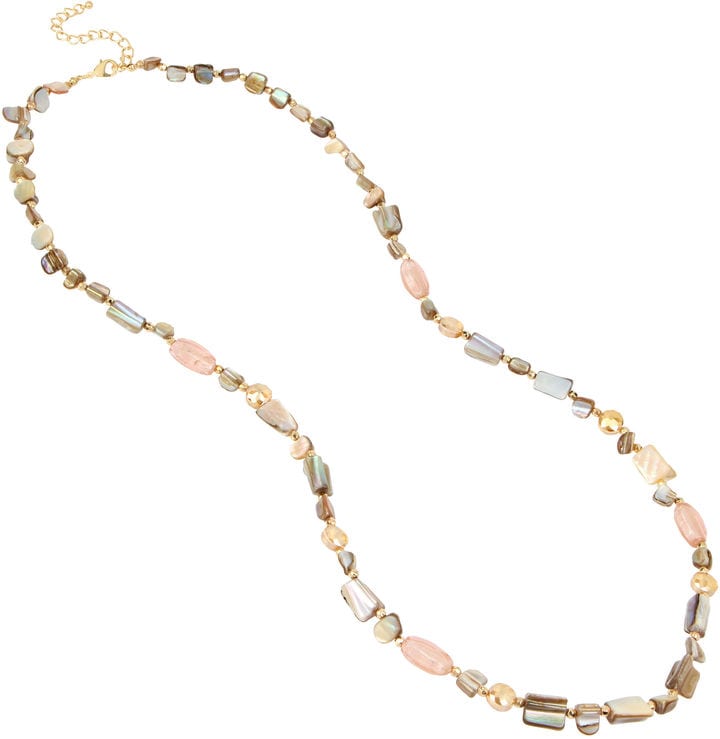 Disclosure: This post contains affiliate links. Please read our disclosure policy here. Mom Fabulous also received samples in order to facilitate this post. All opinions are my own.