Have you ever put on a shirt or pair of shorts, went outside in the warm summer sun and then ended up being so unbelievably uncomfortable? Yep, me too. There are some fabrics that just do not jive with summertime heat. So, which ones do for your summer fashion needs?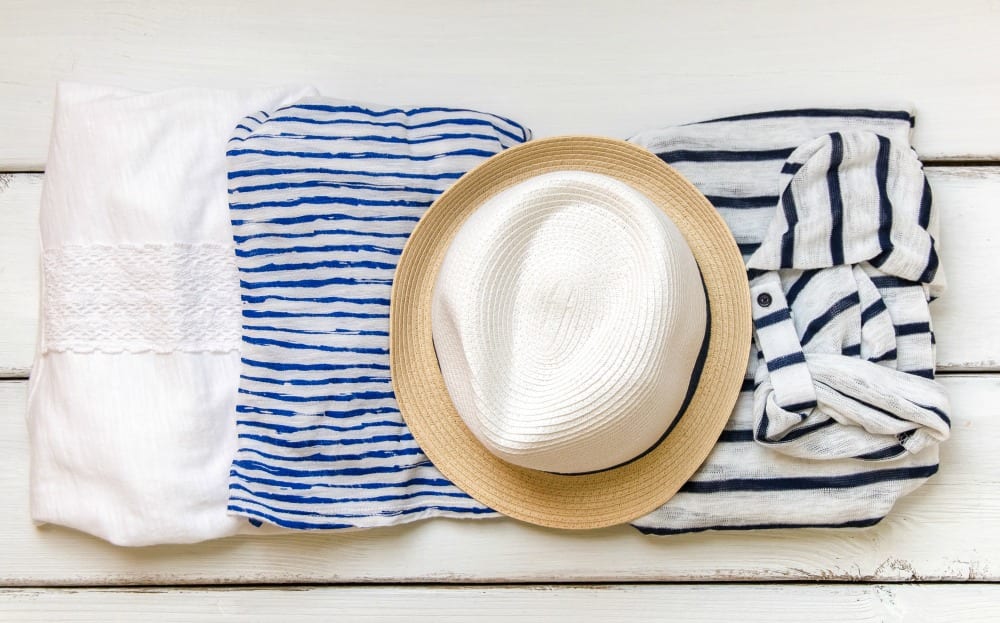 Chrissy Volk, wardrobe consultant for Adahlia Volk has put together a cheat-sheet for navigating through the best, most breathable fabrics for the season. Whoever looks at clothing "ingredient" listings on the tag – well, this season think of it as your guide to "cool."
Summer Fabric 'Ingredients'
DENIM
COTTON + STRETCH = CUTE BUTT: Cotton jeans are the lightest for summer because they are airy and breathable, however, jeans with a small content of stretch are the most flattering. They will move with your body and it's movements. These are some of my favorite from Old Navy.
BEST DENIM BLENDS: Chrissy suggests denim with a high cotton content, and small synthetic content. A jean with either a 98% cotton/2% lycra or 96 % cotton/4% Lycra fabric, is a good combination. Joe's Jeans, 7 For all Mankind, Old Navy, Gap are all great for this content!
TEES AND TANKS

SOFTEST TEES: Cotton tees and tanks are favored in the summer time because it is so breathable. Look for Pima and Supima Cotton – they are the softest cottons.
FABRIC BLENDS AND THE "WEAR" OF YOUR FAVE SHIRTS: Combination fabric blends are often used so that garments will retain shape and remain durable over a period of time. Cotton blended with polyester, for instance, will retain its shape well and will also resist shrinkage.
SURPRISE FABRIC TO LOOK FOR: Look for Rayon! It drapes well and keeps its shape, even when wet.
SLIMMING TEES AND TANKS: If you are looking for a tank that holds it shape day after day, Chrissy personally loves James Perse, Target, or BP a Nordstrom brand. They are a Cotton/Spandex blend so you can throw them on day after day, and they will hold their shape very well. The blend you should look for is 94% cotton, 6% spandex for a more tight fitting, yet slimming, tee or tank.
DRESSES
CAN'T GO WRONG AIRY DRESSES: 100% cotton is the way to go for light and airy dresses!
DRESSIER "DRESS"ING: For dressier occasions, ditch the polyester blends and look for 100% silk, which is more breathable and cool! Another option could be a chiffon (which is made from either silk or nylon), which is also breathable and light. Look for lining in an acetate or nylon blend.
BODY CON OPTIONS: If you do love a tighter fit, opt for a poly-blend with Spandex, it allows for more flexibility in the fabric and pulls moisture away from the skin, making cooler than just polyester alone.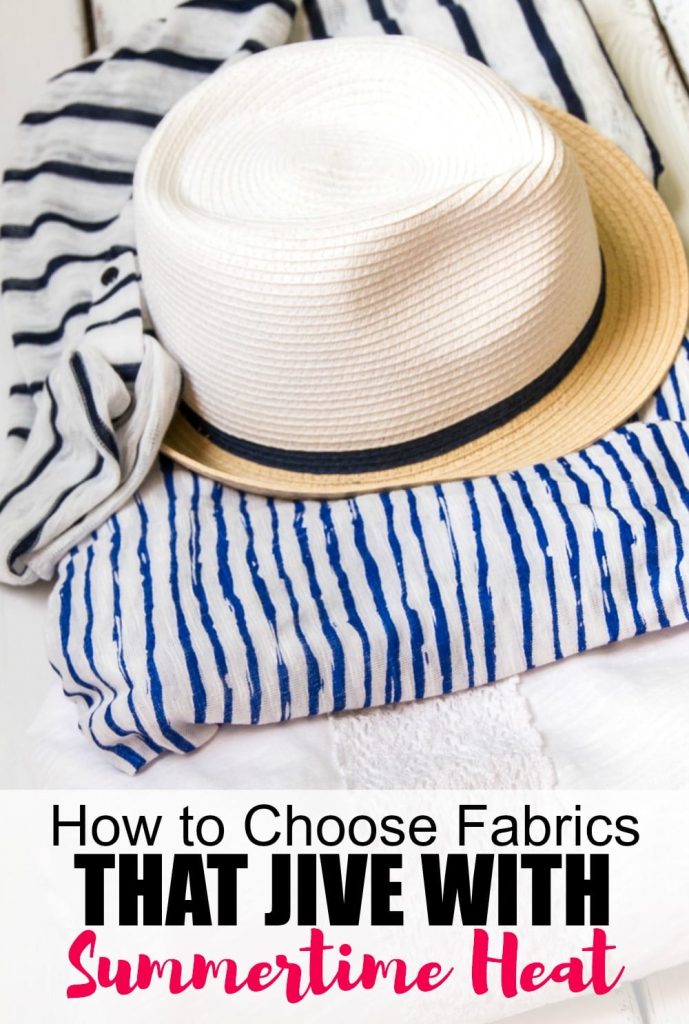 ABOUT CHRISSY VOLK: Adahlia Volk is the brainchild of Chrissy Volk. Chrissy brings years of fashion knowledge and a love of making people feel good to Adahlia Volk, Style and Image Consultancy (http://adahliavolk.com/). Chrissy is highly experienced and has years of experience within the fashion industry.