Tomorrow, March 13th, is National Coconut Torte Day. You had me at Coconut. It is one of my all time favorite flavors. I love it in cakes, in cookies, in pies and yes, Rum. If you've never tried Blue Chair Bay Rum, I am so excited to introduce you to it.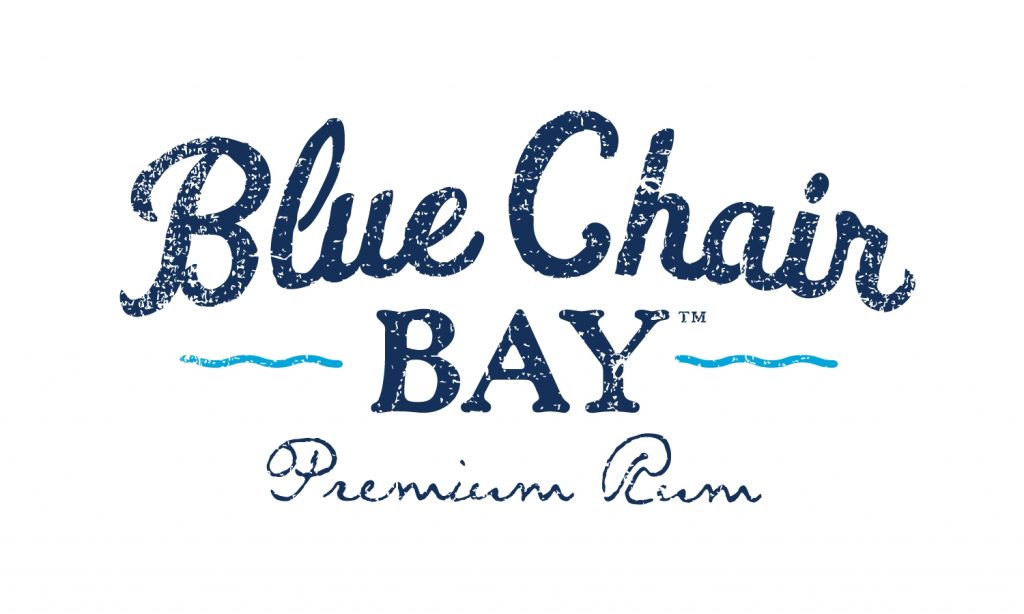 I had the opportunity to try their Coconut flavor, make a cocktail (okay, I made two) and I get to give one away to one lucky reader. The Rum goes down oh so smooth, it doesn't bite you back and it makes some of the best cocktails I've ever had. The amazing part. I MADE THEM. (See, that's me down there, making cocktails like Tom Cruise. Okay, well maybe not.)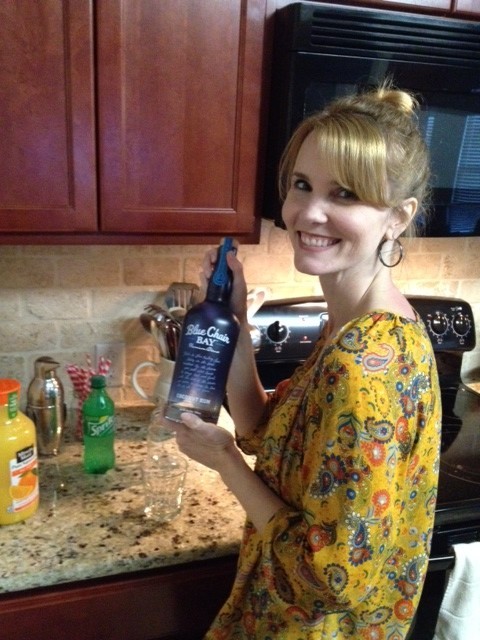 And let me tell you. I'm no bartender. I pour wine. For my husband and myself. My friends pour their own. So the fact that I made two cocktails that tasted this amazing is a testament to the quality of Blue Chair Bay Rum.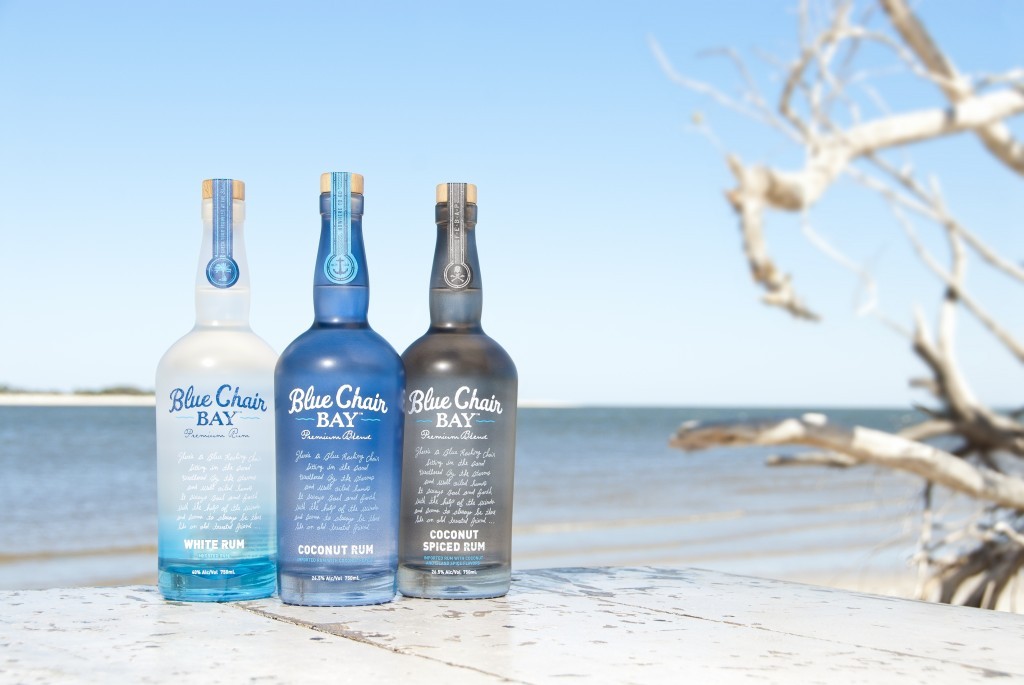 Since March 13th is National Coconut Torte Day, how about we concoct a cocktail recipe honoring a coconut torte shall we? I searched the interwebs for a torte I hadn't heard of before and found one called an Orange Cream Coconut Torte. Which got me thinking about Orange Creamsicles. Which then got me thinking about summer. Which led me to this recipe that I will be making once a week when it's in the 90s and above here in the Austin, Texas heat.
Orange-Coconut Dreamsicle Cocktail
This is so easy it's stupid.
1 1/2 oz of Blue Chair Bay Coconut Rum
1 scoop of vanilla ice cream
Fill your cup with orange juice
Drink and enjoy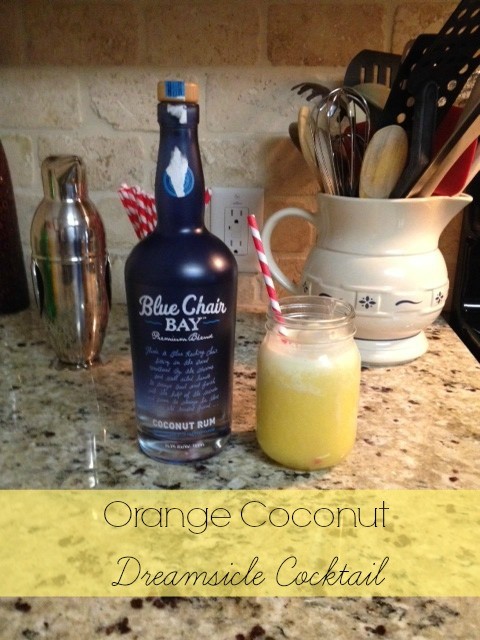 I decided to serve this one up Texas style. In a Mason jar. Because that's how we do it. (Striped straw added for fanciness.)
Because my husband doesn't eat dairy, I HAD to make him a cocktail too right? Well of course! So again. I whipped up another one that's so simple, it's stupid. But goodness gracious delicious. I don't even know what to call it. Yummy Cocktail. Lemon-Lime Soda OJ Rum Deliciousness? It's just a basic cocktail recipe people. Here's the recipe.
1 1/2 oz Blue Chair Bay Coconut Rum
2 oz Orange Juice
2 oz Sprite
Pour in order right into glass. Stir if you want. Drink up and enjoy.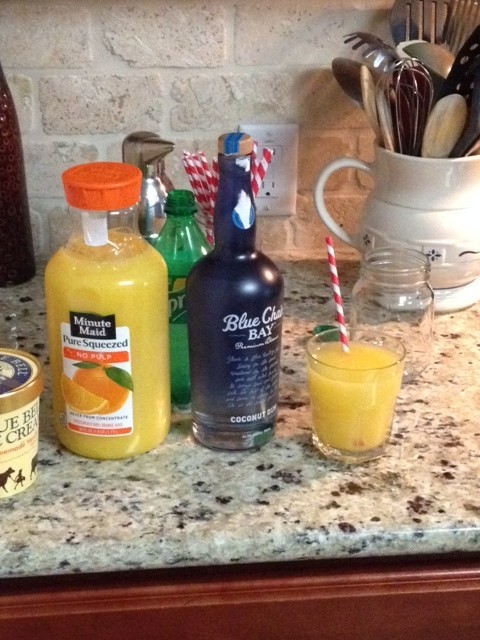 Cheers to the camera man!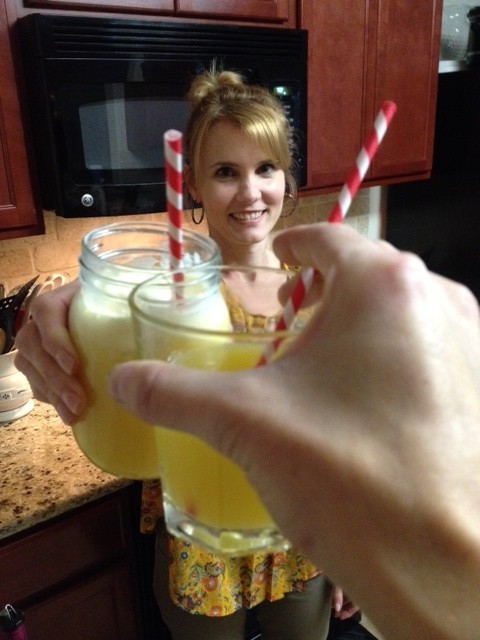 Now how about that giveaway…Good luck! Be sure to Like Blue Chair Bay Rum on Facebook to keep up with all of their happenings and good times.
Terms and Conditions:
*You must be 21 years or older to enter.
*You must be a US resident.
Disclosure: MomFabulous received a complimentary product in order to facilitate this review. No other compensation was received.