This is a sponsored post written by me on behalf of Fragrant Jewels for IZEA. All opinions are 100% mine.
There are two things that make me very happy – candles and jewelry. When the weather begins to cool and the sun starts to set earlier, you'll find a candle burning in our home just about every night. It's calming, it makes our house smell amazing and it just puts me in a good mood. I've also started burning a candle on my desk while I work. I've noticed that when my desk space is organized, pretty and has something calming on it like a cup of tea I'm sipping or a candle burning, I feel more relaxed and in turn, am more productive.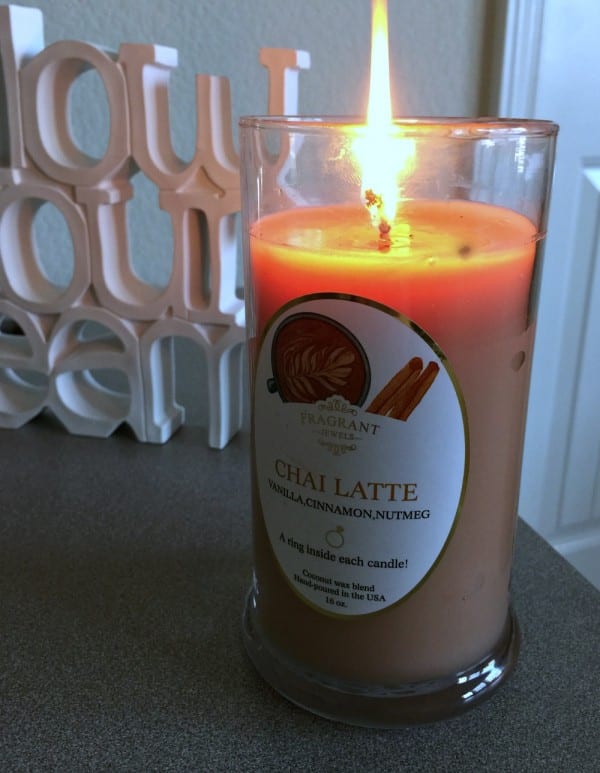 I remember a couple of years ago hearing about these candles that had a ring inside. You would light the candle, enjoy the fragrance and warm glow, and eventually the candle would burn down to where a special package was revealed. That company was Fragrant Jewels  and now I've had the chance to try them out myself. What do I think?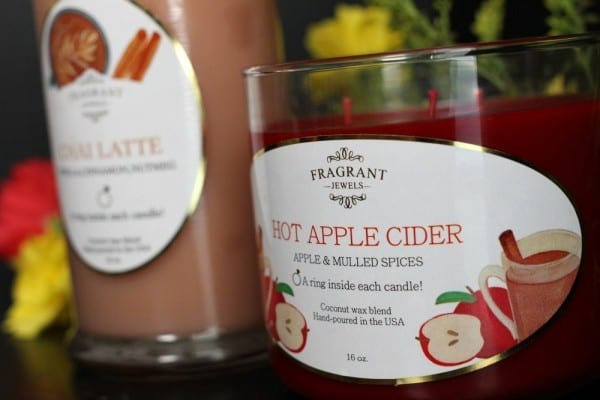 I think I'll be purchasing a few of these as gifts this year! These candles smell oh so good. Fragrant Jewels candles are made from a proprietary coconut wax blend, which means a rich creamy texture and a longer burn. If you're looking for a candle that will fill your entire home with a beautiful fragrance, these are the candles for you. When we're burning one downstairs, I can smell it all the way upstairs in my office no matter how many times we've burned it already. This is because the coconut wax blend has a stronger fragrance retention than other wax candles. They are also hand poured in California, not outsourced to another country.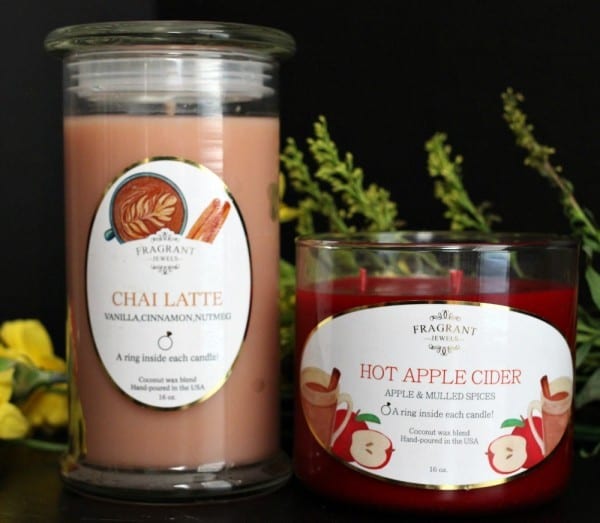 When the candles arrived, I noticed their packaging seemed unique. That's when I went to their website and found out that they believe in ecologically sustainable production, so their packaging is 100% recyclable. It's also beautiful!
The two scents I chose were Chai Latte and Hot Apple Cider. If you asked me which was my favorite, I wouldn't be able to answer. The Chai Latte makes me feel like I'm in a cafe, while the Hot Apple Cider makes me feel like fall exploded in my home. My kids want me to order Campfire and Freshly Baked next.
Alright, about that ring…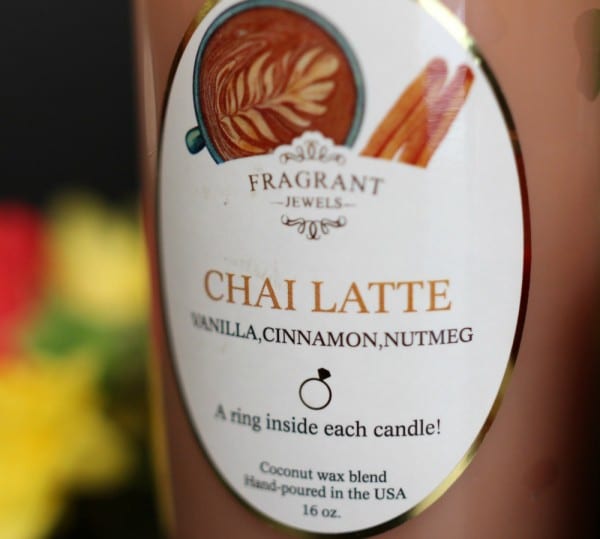 I burned the Chai Latte candle first and about 1/4 of the way down after burning it for a week, a pretty little gold package was revealed. I pulled it out (they recommend using tweezers), unwrapped it and this beauty was inside.
Pretty isn't it? Each ring comes with a code inside. You enter the code on the Fragrant Jewels website to see how much your ring is worth, with a chance to win a ring worth $100, $1,000 or $10,000! Although my ring wasn't worth 10k, it is very pretty. 🙂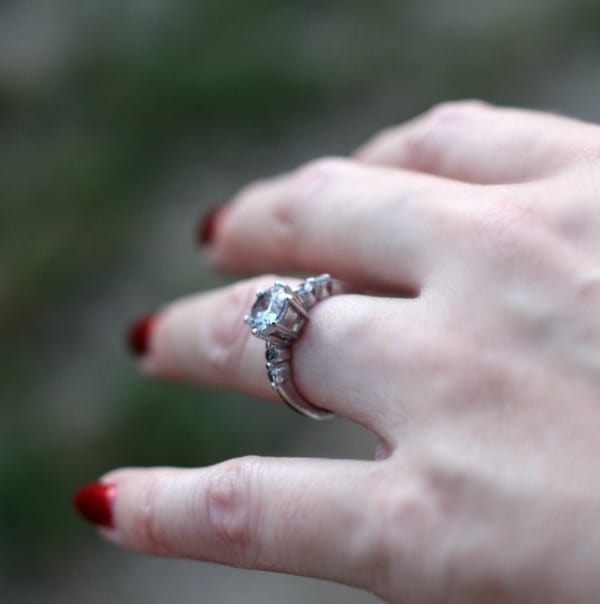 A Fragrant Jewels candle (or three) will make such a fun and unique gift. Visit their website to see all of the scents available and by all means, please let me know if you win a high value ring!