This is a sponsored post written by me on behalf of IZEA. All opinions are 100% mine.
Without a doubt, the question I get asked the most about the work I do is…How do you make money blogging? My answer is always…A variety of different ways. I make money blogging through sponsored campaigns with brands, through advertising space on the blog, and through affiliate sales.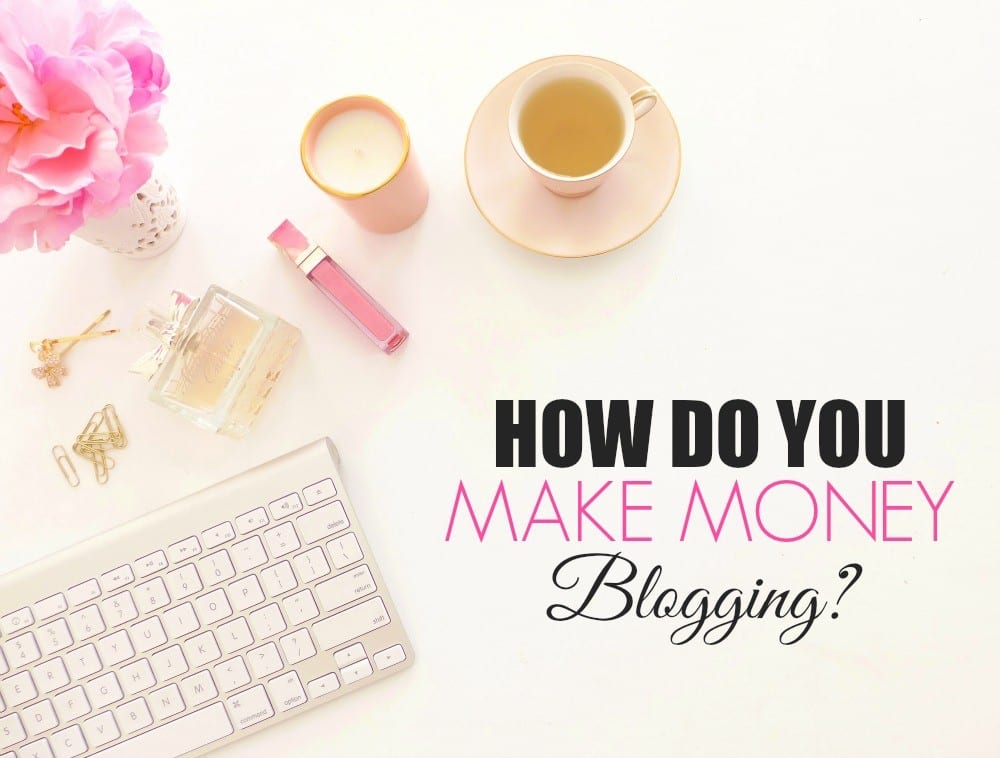 If you've been reading my blog for any length of time, you know I love working with brands and writing sponsored posts. I'll admit that in the early days as a struggling blogger, I took any and every campaign that came my way. (Hey, it happens.) But, I eventually realized that I could serve all of you best, and be 100% authentic, if I only worked with brands I either already loved, or that I came to love after using their products.
The next question that naturally arises is…How can I find these brands that will work with me? You can cold pitch, which I do and have had success with. But the easiest (and for me the most fun) way is to work with an established and trustworthy content marketplace. One of my favorite marketplaces to work with is IZEA. Why? A number of reasons really.
They work with some of the most well-known brands in the country. The ones you and I grew up using in our childhood homes and have carried over to our own homes.
I can browse through the campaigns and bid on the ones I'm interested in working with. They then match the best bloggers to the campaign. How? They know my audience, they know me, and they have a feel for what the brand needs.
The campaign coordinators are professional, yet friendly in the perfect way. I would definitely call some of them my online friends and hope to meet them in person some day.
I love logging into their platform from my computer and seeing what campaigns are available, as well as cashing out the campaigns I've been paid for. Their system is well-organized, intuitive and easy to understand.
But, they've officially made it even easier on bloggers and creators who "work from home", which often means we're actually out and about away from home. Between kid pickups, running errands and attending events – "work from home" is a relative term.
How have they made it easier? I'm glad you asked. 🙂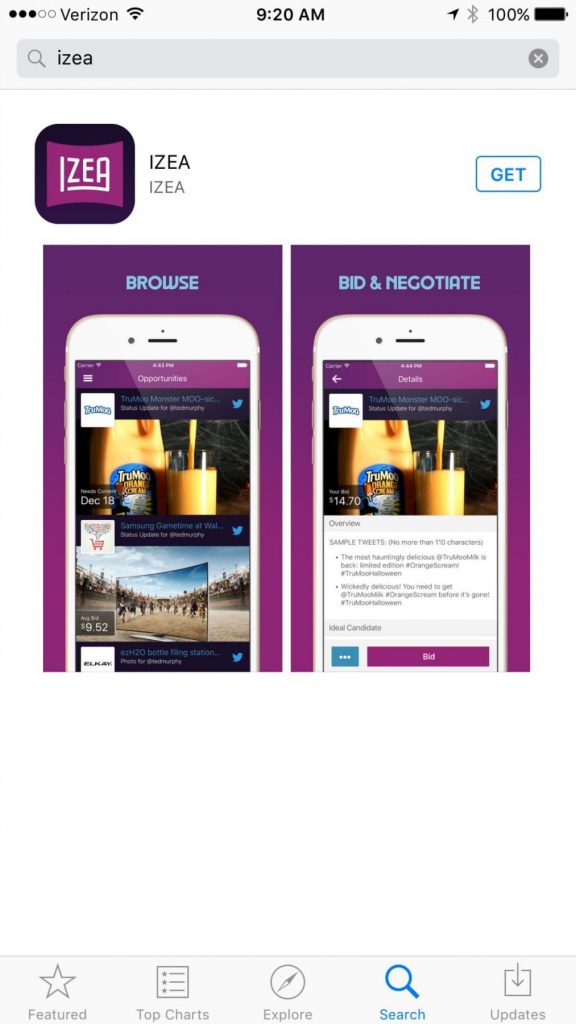 I'm excited to help announce the new IZEA iOS app that is now available for bloggers and creators to download via your iPhone today. I downloaded it and am loving the ease of use. It was very well designed and now allows me to browse, bid, create content and cash out — on the go!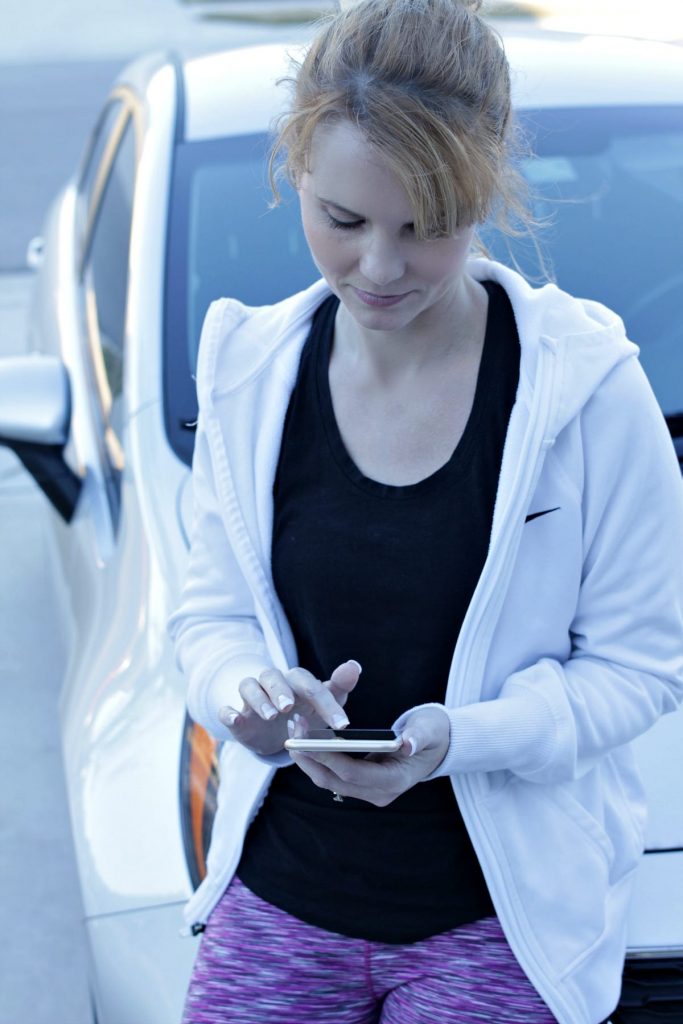 If you're not familiar with IZEA, here are the basics of how their system works — now made incredibly easy for when you're away from home — through their app:
Browse — Log into your dashboard to see what campaigns are available
Bid — Respond to the marketers who have personally approached you or you can proactively bid on campaigns that interest you
Create Content — You decide who you want to work with and who you don't. Plus, you decide what is said on your social media channels while maintaining creative control over what your audience sees
Get compensated — You are paid for creating and sharing content about the brands you know and love
Cash out — 30 days after you post, your funds are made available to you for withdrawal through PayPal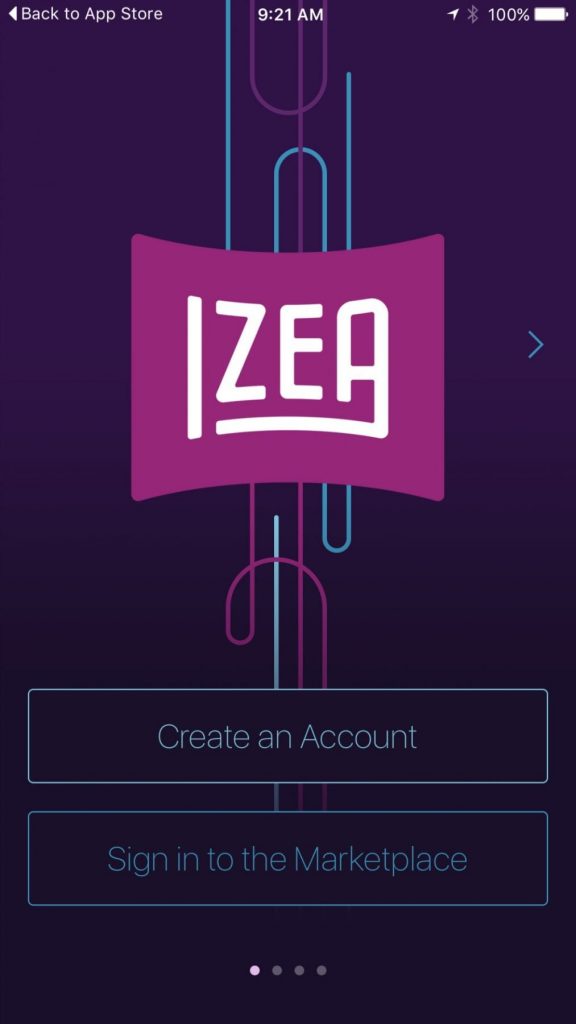 One of the big reasons I love this app so much is being able to access my current campaigns on the go. Why? Well often times I'll be out and about and think this would be a great picture for the so and so campaign. Or I'm running errands and realize I need to purchase certain items for a campaign I'm working on. I used to dig and dig through my emails, hoping to find the right email for the right campaign with all of the details and instructions. But now I have all the information I need at my fingertips through the IZEA iOS app.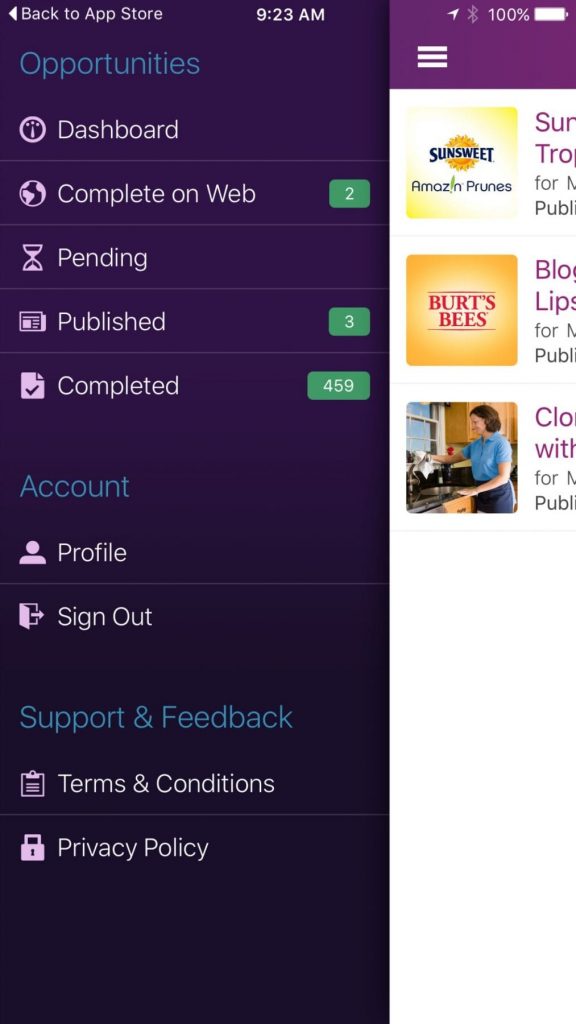 It makes my work as a blogger that much easier. Anything that can help simplify life in any way gets a big YES from me.
Are you a blogger, YouTuber, Viner, Instagrammer or all of the above and would like to work with IZEA? Sign up today! Do you already work with them? If so, I encourage you to download their new app today.