Today's Fabulous Finds Friday is all about J. Crew Sales and lucky for us, I have found some fantastic items for a great price. If you've never shopped J. Crew and don't have any items in your wardrobe from them, listen up – it's time to add something! Their clothes are high quality, carry from year to year despite the trends and are pieces you'll wear for a very long time. Okay, enough gushing over J. Crew.
J. Crew Sales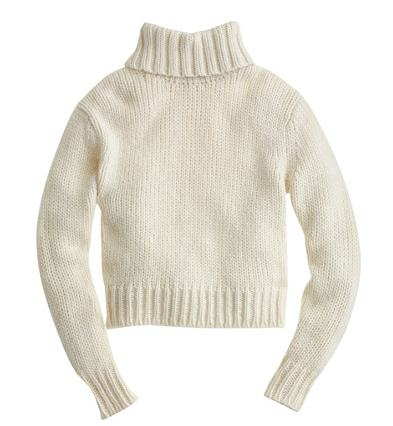 Chunky Turtle Neck Sweater — Marked down from $118 to $39.99, this sweater is made from warm Italian wool blended with soft alpaca. It's slightly oversized, which makes it perfect for those very cold days.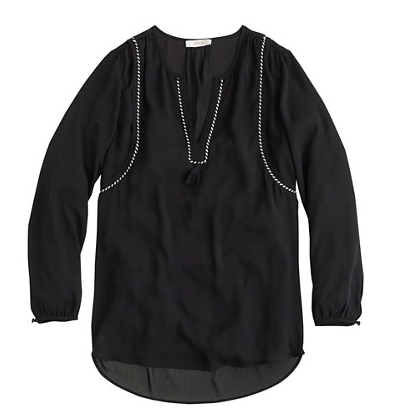 Tassel Trimmed Top — Marked down from $98 to $34.99, this silky blouse features twisted cording, a shirttail hem and a tiny tassel at the neckline.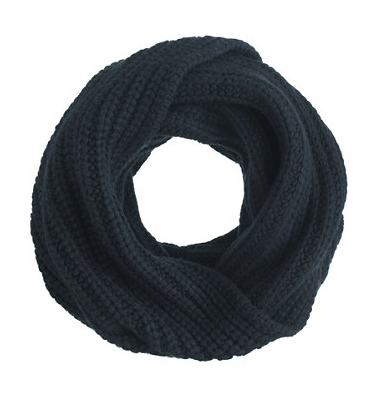 Chunky Ribbed Scarf — Marked down from $65 to $55, it's one cuddly way to one-up winter. I can't live without scarves in the winter. No really, I would die.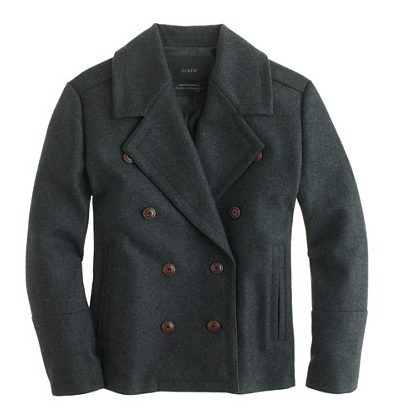 Wool Peacoat — Marked down from $288 to $99, this is a steal of a deal! It's made from compact wool melton that comes to us from Italy's Manifattura di Carmignano mill (famous for its exceptional woolens) and is known for being superwarm, hard wearing and wind resistant.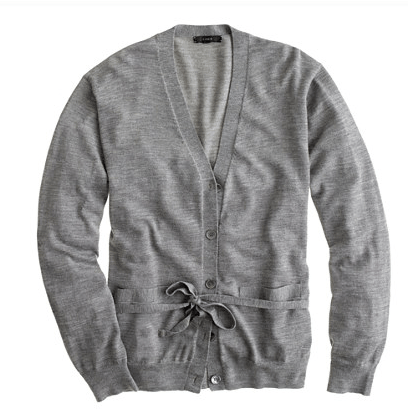 Wool Belted Cardigan — Marked down from $89.50 to $29.99, it's described as a hug in sweater form. I like warm  hugs, don't you?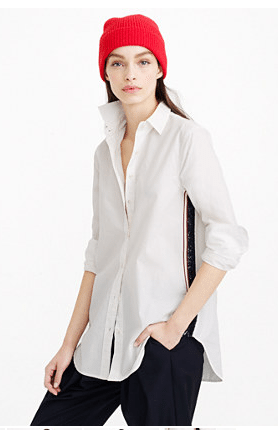 Sequined Side Striped Top — Marked down from $89.50 to $34.99, this shirt is all about business in the front and party on the sides. The grosgrain ribbon and sparkly sequins at the sides, kick this top into party wear.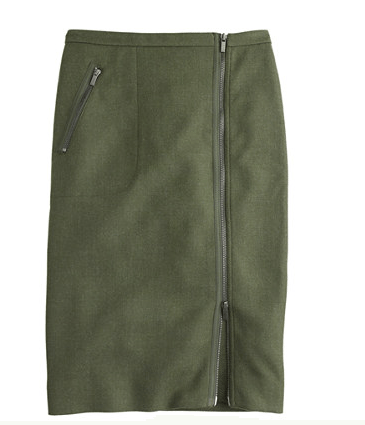 Zip Pencil Skirt — Marked down from $138 to $89.99, the zippers add a little edge to a classic wool pencil skirt. The zipper helps you decide how much leg you want to show – or don't want to show. It's up to you. Options my friends.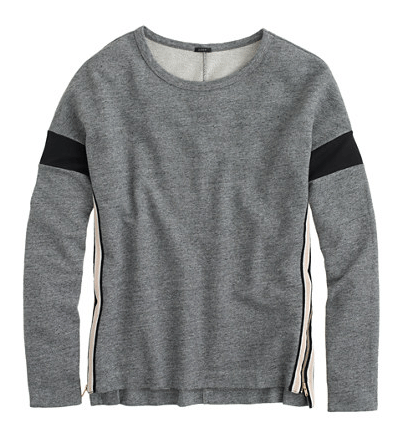 Side Zipped Sweatshirt — Marked down from $68 to $49.99, this soft, sporty sweatshirt gets a touch of cool-girl attitude, thanks to hardware zippers at each side.
—
Did you see something you like? I like ALL THE THINGS! Happy Friday friends!!