As I've probably mentioned half a dozen times, my two boys became vegetarians about 3 months ago. What started as a week long experiment for them (ages 16 and 11) turned into a lifestyle change they quickly embraced 100%. Although my husband, daughter and I still eat meat, we're supporting them on this journey.
But, let me follow that by saying dinner time around our house has now gotten tricky and complicated! I'm starting to figure out how to feed a family with both meat eaters and vegetarians, but it's not always easy. While I try not to cook two meals very often, sometimes it's inevitable.
My evenings go like this…the kids get home from school around 4:00, my older son and I go to the gym (we're on a 3 on, 1 off schedule) and return back home around 5:30. I immediately start cooking dinner and try to have it on the table in 30 – 45 minutes (with my husband's help thank goodness). I've learned that cooking one main meal of vegetables with some meat on the side, seems to work best. For example, we had fajitas the other night. So I cooked a big skillet of vegetables for all of us, plus a skillet of chicken for us meat eaters. Everyone wins.
Whether you're a busy mom cooking for different diet choices like me, or you just want a handy device to help you get dinner on the table as easy as possible, the De'Longhi MultiFry might be just what you need. Last week I made french fries in mine and they turned out so good. I've already had a request for more fries. No arguments here! This week, I decided to use it for a vegetarian meal: Rice Noodles with Vegetables.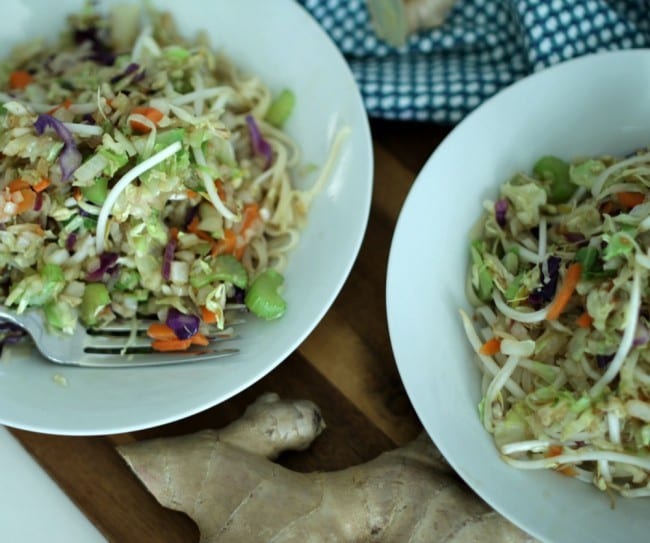 Since the vegetables were cooking on their own in the De'Longhi and the rice noodles only take 4 minutes to cook, I could have prepared a meat to go along with it if I wanted. I was literally just standing around waiting for the vegetables to finish, which was a nice feeling, let me tell you! Usually I'm running around a little crazy like trying to get everything prepared and ready to go at the same time.
This dish was so easy and flavorful, it's definitely one I'll be making again. Plus, since I used rice noodles, my gluten-free husband was able to eat this dish. Here's how to make it:  (This recipe comes in the cookbook you receive when purchasing the De'Longhi MultiFry.)
Step one: Pour a small amount of oil in the pan.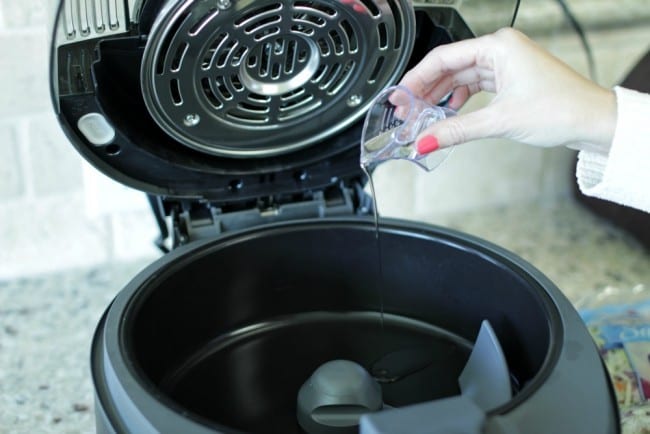 Step two: Add the cole slaw and other vegetables.
Step three: Set it to the correct thermostat position, turn it on and set the timer for 10 minutes. Let it do its thing! The built in paddle (which is removable) stirs everything while cooking, so it is 100% hands-off. Can I get an Amen?!
Whisk up the sauce and cook the rice noodles while your veggies are cooking.
Step four: Combine the rice noodles, veggies and sauce in a bowl. There's a handle that you use to lift out the pan. This is my favorite feature.
Step five: EAT!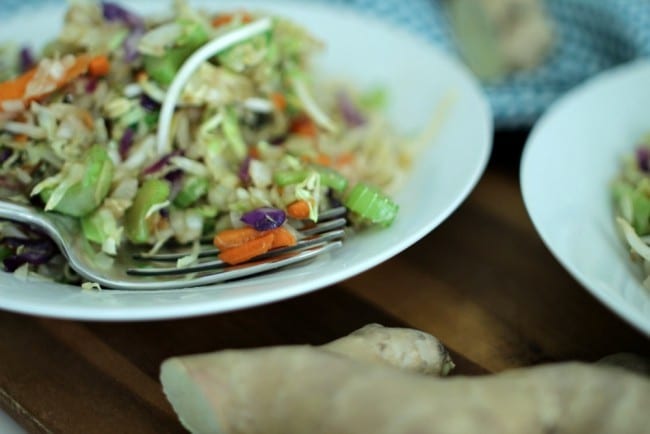 Doesn't this look good?! I can tell you it is.
I can't wait to experiment more with the De'Longhi MultiFry. This innovative appliance is both a low-oil fryer and multicooker, all in one machine. The next two things I plan on making are a Spinach and Ricotta Pie using puff pastry sheets and a cake. Yes, a cake. There are endless possibilities of items I can make. And because of the exclusive Surround Cooking System and automatic mixing paddle, I can prepare healthier fried food options for my family. Which means more french fries for us! 🙂
You can purchase the De'Longhi MultiFry for $249.
What's your biggest obstacle when it comes to getting dinner on the table for your family?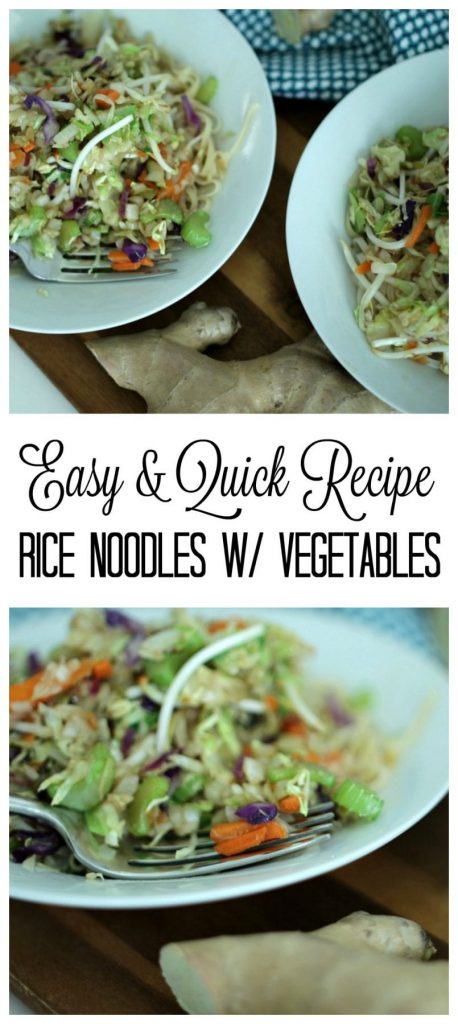 This is a sponsored conversation written by me on behalf of DELONGHI. The opinions and text are all mine.