Peppermint is one of my most favorite flavors when it comes to sweets. From peppermint hot cocoa and candy, to cakes and cookies. So when you combine candy canes + cookies for Candy Cane Cookies, I'm all ears!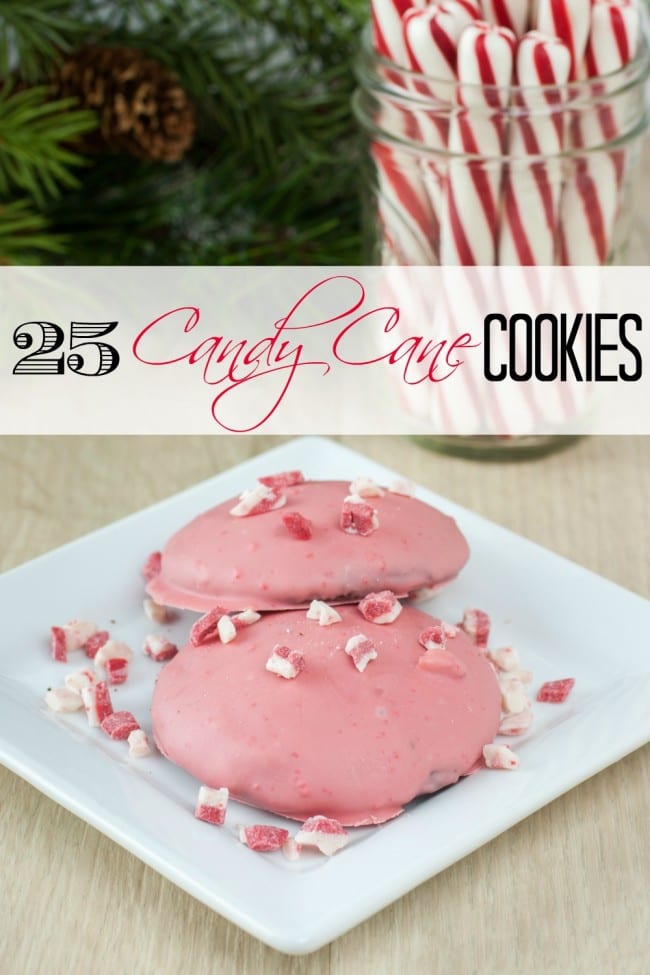 I've rounded up 25 recipes for Candy Cane Cookies. Some are shaped like a candy cane, some are flavored with peppermint and some have delicious candy cane toppings. They all share a common bond – peppermint.
While I decide which ones to make this holiday season, enjoy browsing through the recipes, which will get your sweet tooth tingling and your mouth watering. At least that's what they did to me. 😉
Candy Cane (shaped) Cookies | The Kitchn
How to Make Candy Cane Shaped Cookies | The Kitchen is My Playground
Candy Cane Crinkle Cookies Recipe | Recipes and Me
White Chocolate Candy Cane Cookies | Tamilee Tips
Candy Cane Snowball Cookies | My Baking Addiction
Peppermint Candy Cane (shaped) Cookies | Self Proclaimed Foodie
Candy Cane (frosted) Cookies | Girl.Inspired
Chocolate Candy Cane (filled) Cookies | Amandaleine
Red Velvet Candy Cane Kiss Cookies | Delightful E Made
Candy Cane Brownie Cookies | Something Swanky
Candy Cane Oreo Cookies Bars | Shugary Sweets
Peppermint Chocolate Chip Shortbread Cookies | The Girl Who Ate Everything
Dark Chocolate Peppermint Sugar Cookie Cups | Mom On Time Out
Candy Cane Blossom Sugar Cookies | Averie Cooks
Candy Cane Brownie Blossoms | Twin Dragonfly Designs
Peppermint Hot Chocolate Cookies | Pumpkin 'n Spice
Candy Cane Cookie Bars | Mrs. Happy Homemaker
Peppermint White Chocolate Chip Cookies | Closet Cooking
Candy Cane Kiss Sugar Cookie Bars | The Girl Who Ate Everything
Chocolate Candy Cane Gooey Butter Cookies | Back to Her Roots
Candy Cane Oreos | Oh Sweet Basil
Peppermint Mocha Cookies | My Baking Addiction
Peppermint Crunch Sugar Cookies | Homemade Hooplah
Chocolaty Candy Cane Cookie | Chef in Training
Candy Cane Sugar Cookies | Art and the Kitchen
So there you have it – 25 Candy Cane Cookies! Which will you try first? Those Candy Cane Snowball Cookies caught my eye. As did the filled ones. As did the white chocolate chip ones. As did the…..
Happy baking!