These double duty beauty products don't mess around! They work great. They save you time and they help you reign in the clutter that so easily stacks up in our linen closets and under our bathroom sinks.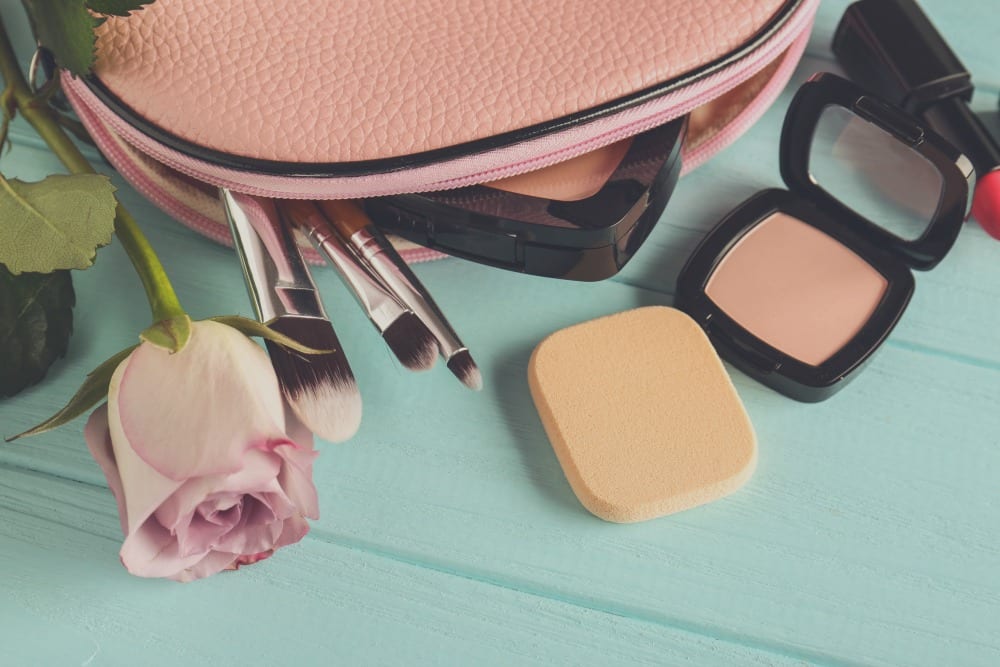 I don't know about you, but if I were to look in my linen closet right now it would make my head spin. This is definitely an area I could use some help in and slowly but surely I've been going through my stash, throwing away expired items, sharing things I've never used and seriously questioning a few of my purchases.
Here are five double duty beauty products worth checking out.
Double-Duty Beauty Products
Product #1 Pixi Double Cleanse
I'm still double cleansing every night and am loving the benefits, so when this double cleansing product from Pixi showed up on my doorstep, I did a little internal happy dance. Why? Because for one, I love Pixi products and two, they combined two products into one package which is great for travel and my mission of simplifying life.
It's a brand new product that hasn't been out that long and I am 100% hooked and will definitely be ordering it myself from Target.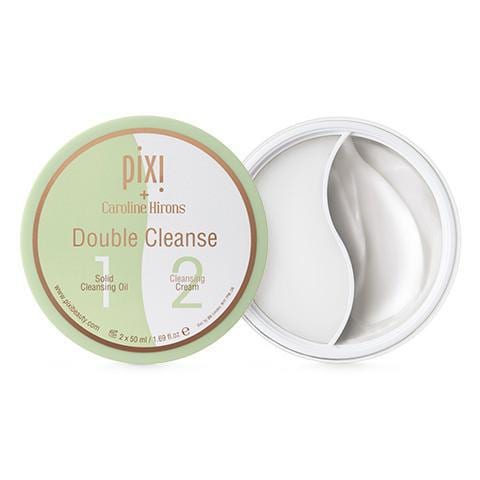 What it is: Unique 2-in-1 jar created by Caroline Hirons where one side contains a solid cleansing oil and the other side a luxe cleansing cream for the ultimate PM cleansing.
How to use it:
• Step 1: Apply a coin size amount of cleansing oil onto dry skin
• Step 2: Massage into skin
• Step 3: Remove with moist facecloth
• Step 4: Now follow by applying a coin size amount of cleansing cream onto skin, massage thoroughly, remove with moist facecloth
I've been using it for 2 weeks now and still have a lot left. So if I could guess, I'd say it'll last me a month and a half to two months.
Product #2 Too Faced Sweet Peach Creamy Lip Oil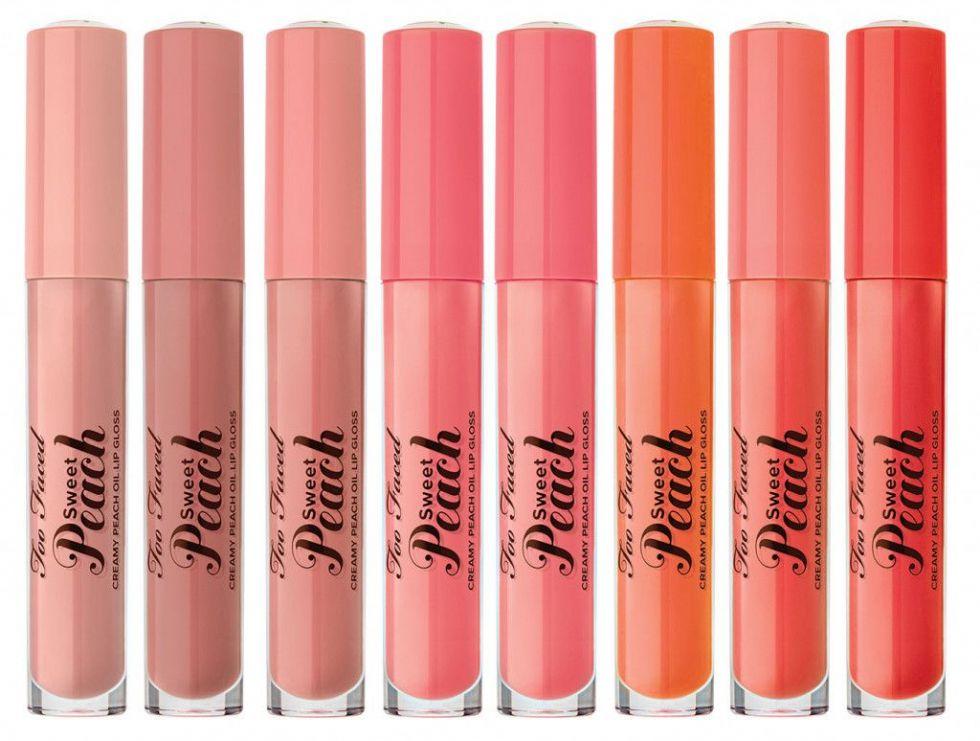 If you like lipgloss, and one that's not sticky, but you also like the moisture of a lip balm – then this is the product for you. Too Faced Sweet Peach Creamy Lip Oil is infused with peach essence, coconut oil and vitamin E. They have many gorgeous shades to choose from, perfect for spring and summer.
Product #3 Clarins 4-colour all-in-one pen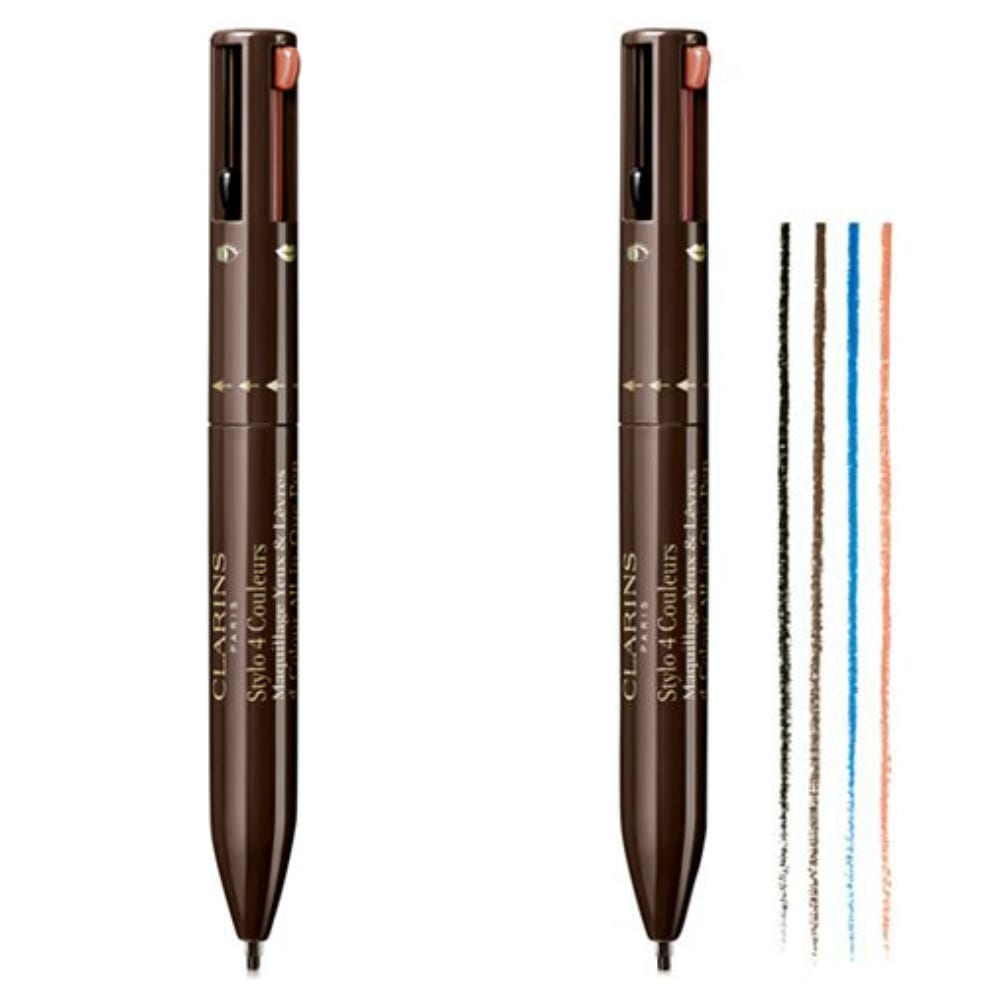 This is a pretty pricey product but in its defense, it has four colors and is for both your eyes and lips. Did you ever have those click pens with all the different colors as a kid? I sure did and I loved them! Those were a hot commodity and this Clarins product is bringing me right back to those days. It's a Limited Edition product and is only available at a few stores: Macy's, Nordstrom, Clarins.
Clarins' all-in-one makeup pen has 4 retractable colors so you can shape and define eyes and lips in a click. Keeps all of your liners in one place. Pop it into your pocket or purse for easy lining any time.
Product #4 Color Wow Speed Dry Blow Dry Spray

How does cutting your blow drying time in half sound? Awesome right?! Not only can Color Wow Speed Dry Blow Dry Spray do that for you, but it's also a heat protectant spray.
Details: Get that perfect blow out in less time, while protecting and enhancing color-treated hair. Speed Dry dramatically reduces heat-styling time and the risks of dryer danger. The dryer heat helps bond a protective blend of keratin proteins and silk amino acids to hair for added strength, while panthenol adds to a healthier-looking, high-gloss texture.
Product #5 Living Proof Perfect Hair Day 5-in-1 Styling Treatment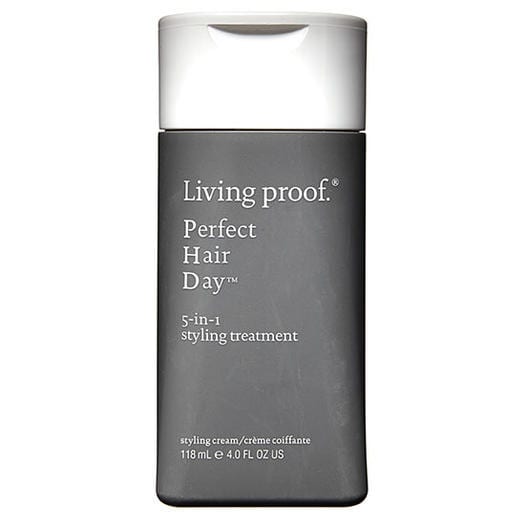 This product not only helps you style your hair, but treats it at the same time. It's a genius solution that delivers five benefits for beautiful healthy looking hair in one easy step – smoothness, volume, conditioning, strength and polish.
Living Proof Perfect Hair Day 5-in-1 Styling Treatment is ideal for all hair types. Get a free gift with purchase, plus see a before and after picture after one month of use on the Ulta website here.
These five double duty beauty products will help shorten your evening and morning routines and as busy women, we can all use a little more time back on that clock. Wish me luck as I keep culling through my stash of beauty products. My goal is to get it down to one small basket. I got this. 🙂