I am all about throw on and go dresses in the summer. They are comfortable, allow me to not be too miserable in the Texas heat and there's not much to it when it comes to putting an entire outfit together. You add some shoes and accessories, and you're good to go! This denim dress outfit is the perfect ensemble for a day out and about.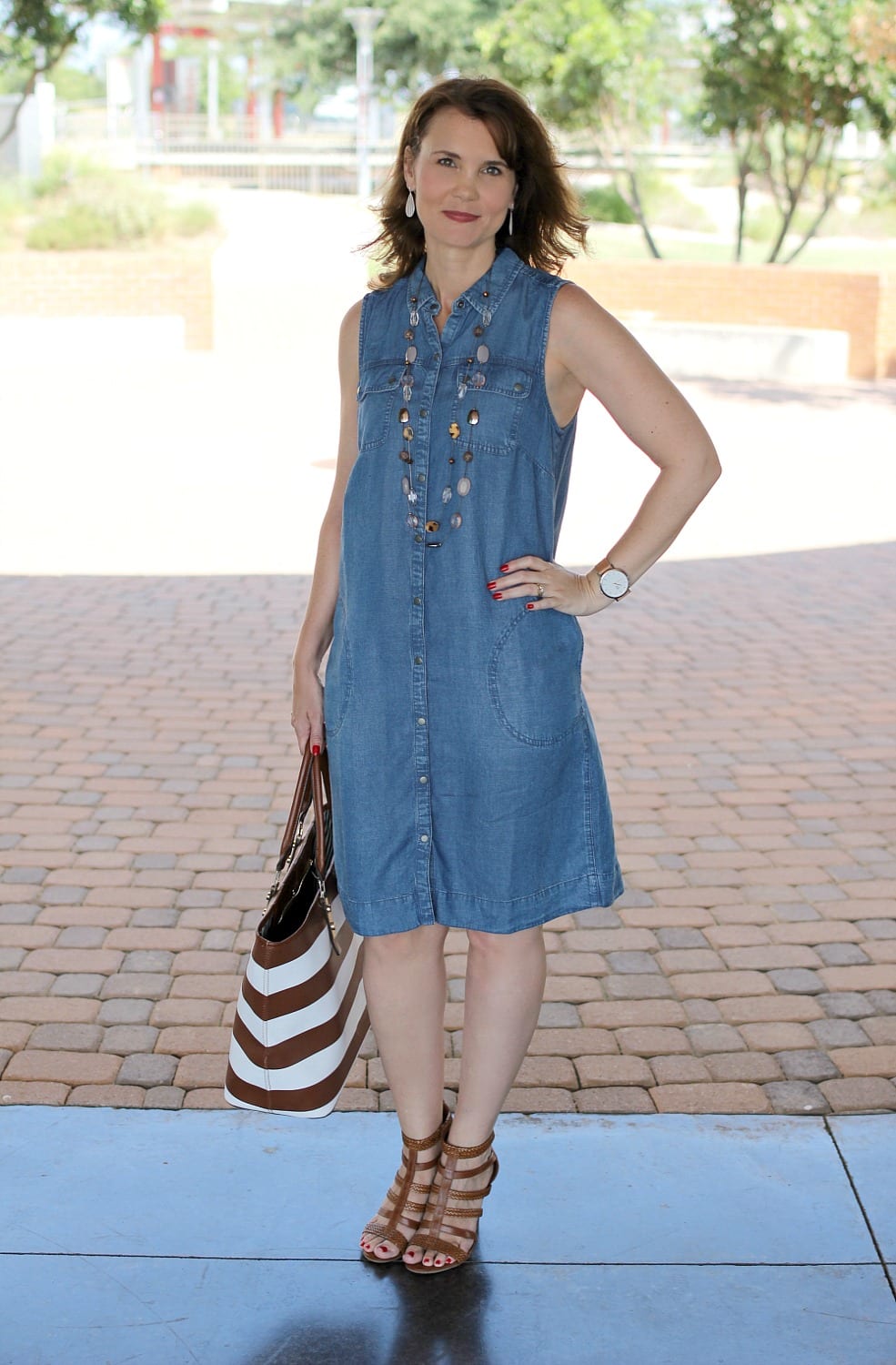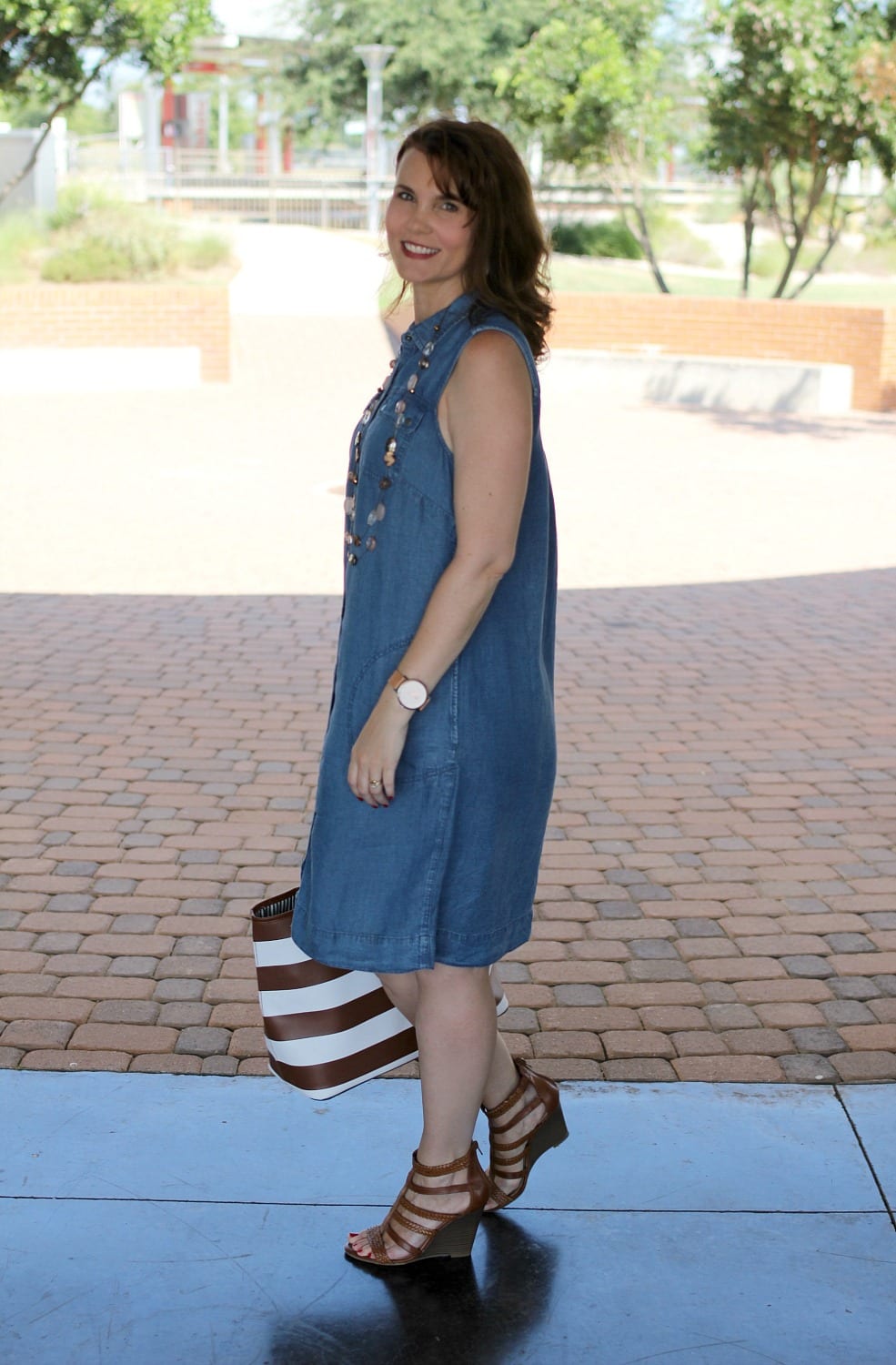 I'm wearing the Tencel®-Soft Indigo A-line dress from J. Jill's July collection. If you receive their catalog, then you know it was featured on the front cover. The length is perfect, sitting just below the knee. It's incredibly soft, lightweight and doesn't wrinkle as easily as my summer linen dresses.
I have another J. Jill denim dress similar to this one, but with sleeves. I like how this one is sleeveless, making it a go-to dress on these hot summer days. I even wore it as a bathing suit cover-up to a July 4th party. It snaps right down the front, which makes it incredibly easy to change in and out of.
It's such a versatile dress that can be dressed up or down. I chose to dress it up a bit, pairing it with my caged wedge sandals, long necklace and striped tote. But it also goes great with casual sandals like these Mayari Birkenstocks shown below. I have these same pair of Birks and love them with this dress.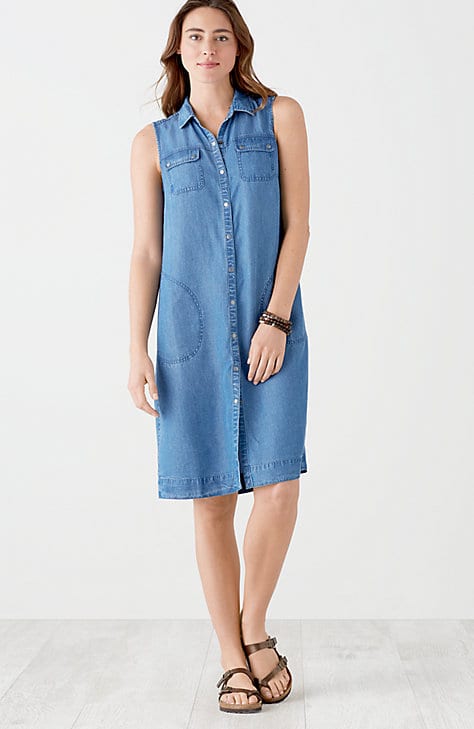 Do you have a go-to dress style for summer? Or do you live in shorts and tank tops? We had a heat index of 108 the other day. So hot!
Stay tuned for another J. Jill dress outfit post, where I share two ways to wear it.
Disclosure: This post contains affiliate links. Please read our disclosure policy here. Mom Fabulous also received samples in order to facilitate this post. All opinions are my own.