If you've ever visited Mom Fabulous before, then you know there are a couple of topics I love to talk about: hair and self-care. I believe the two go hand in hand, and when we take care of our hair, it helps make us feel good inside and out.
I've covered ways to make simple hairstyle changes that can help you look younger, ways to grow your hair out faster and of course, the hundreds of celebrity hairstyles I've featured. But what about ways you can take care of your hair and products that can help with the issue of thinning hair? Am I speaking your language?
I too suffer from thinning hair and although I can do some things to give it more volume and create a facade that I have thicker hair, there comes a time when using a high quality and trusted product to help with hair growth becomes necessary. Especially when thinning hair is something that's hereditary in my family.
Let me introduce you to the newest product in my anti-aging arsenal – Women's ROGAINE®.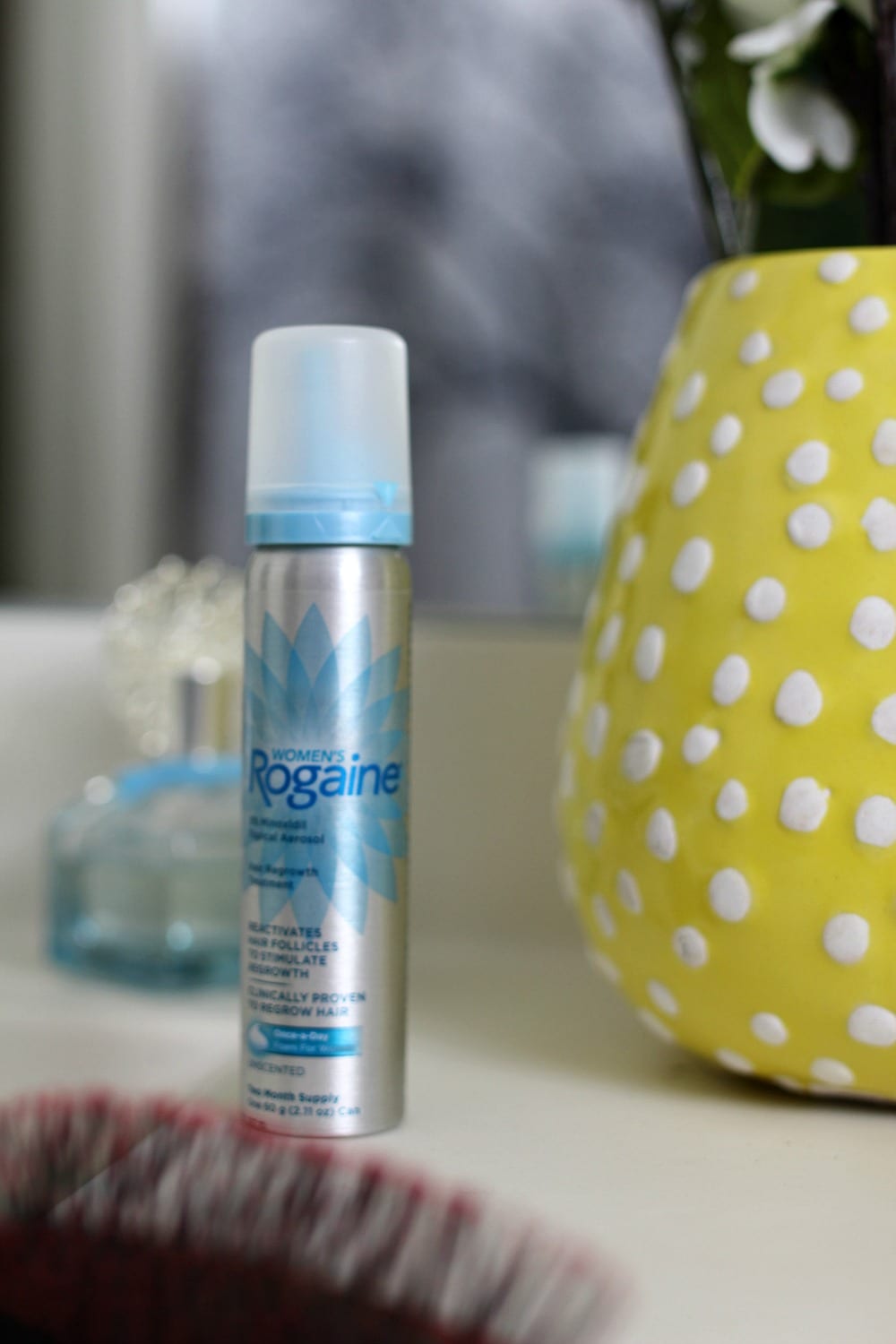 I am very good to my hair. I use quality shampoos and conditioners specifically formulated for aging hair. I don't wash it every day and I apply as little heat as possible. I use high-quality hair color that not only covers my grays, but nourishes my hair as well. I drink a lot of water and eat healthy (for the most part). And while all of that is great and I'm definitely seeing the fruits of my labor when it comes to healthy hair, it only goes so far when I'm dealing with something as frustrating as thinning hair. This is where Women's ROGAINE® comes into the picture.
I had a chance to reach out to celebrity stylist and Women's ROGAINE® spokesperson, Jill Crosby, with a few questions about hairstyling, thinning hair and slowing down hair loss.
Mom Fabulous: What's a good go-to hairstyle for women who don't have a lot of time to style their hair in the mornings?
Jill Crosby: Well … since every woman has different hair and needs and stylistic tastes, a singular go-to is a bit tricky to say, but for the sake of speed in terms of drying thinning hair I will say I always recommend for women to rough dry (and by rough I don't mean aggressive, I mean without a brush) half way until the moisture is almost out and then to begin working with a brush. This not only gets you through the blow dry faster, but you also avoid using as much tension by not pulling as much on the hair during the course of drying. You can also get great body this way.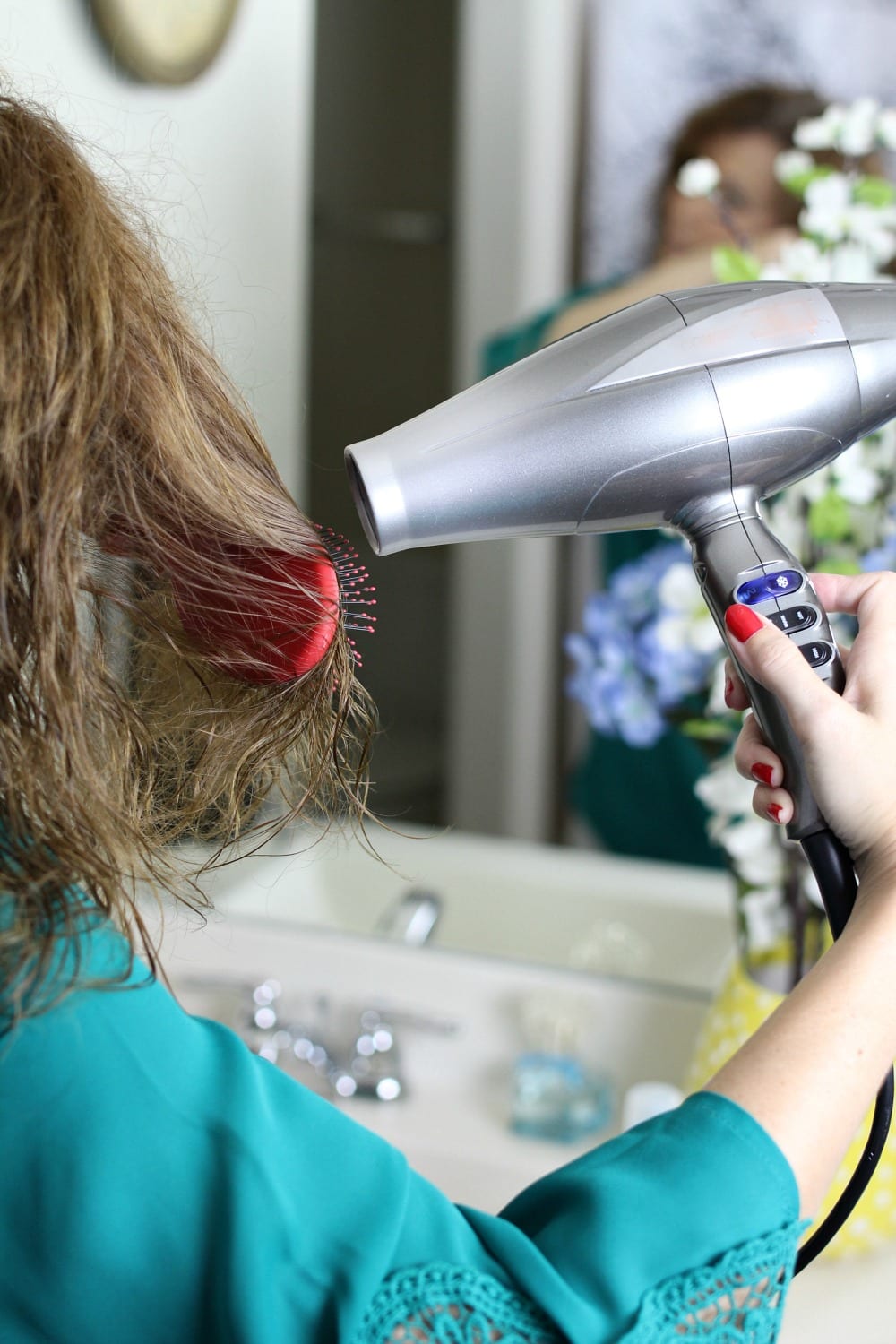 I've been using Jill's tip of rough drying my hair and there was one thing I noticed immediately — it wasn't as brittle as it usually is right after blow-drying it. I love this technique and it's one I'll continue to use.
Mom Fabulous: What's the best way/technique to make hair look fuller than it is?
Jill: While drying, flip upside down and use medium heat at the root. Use a root lifter while you are doing this and really try to get the roots to lit off the base. Then, flip back up and begin using your soft brush to style as you like, often spraying some dry shampoo will give added volume too.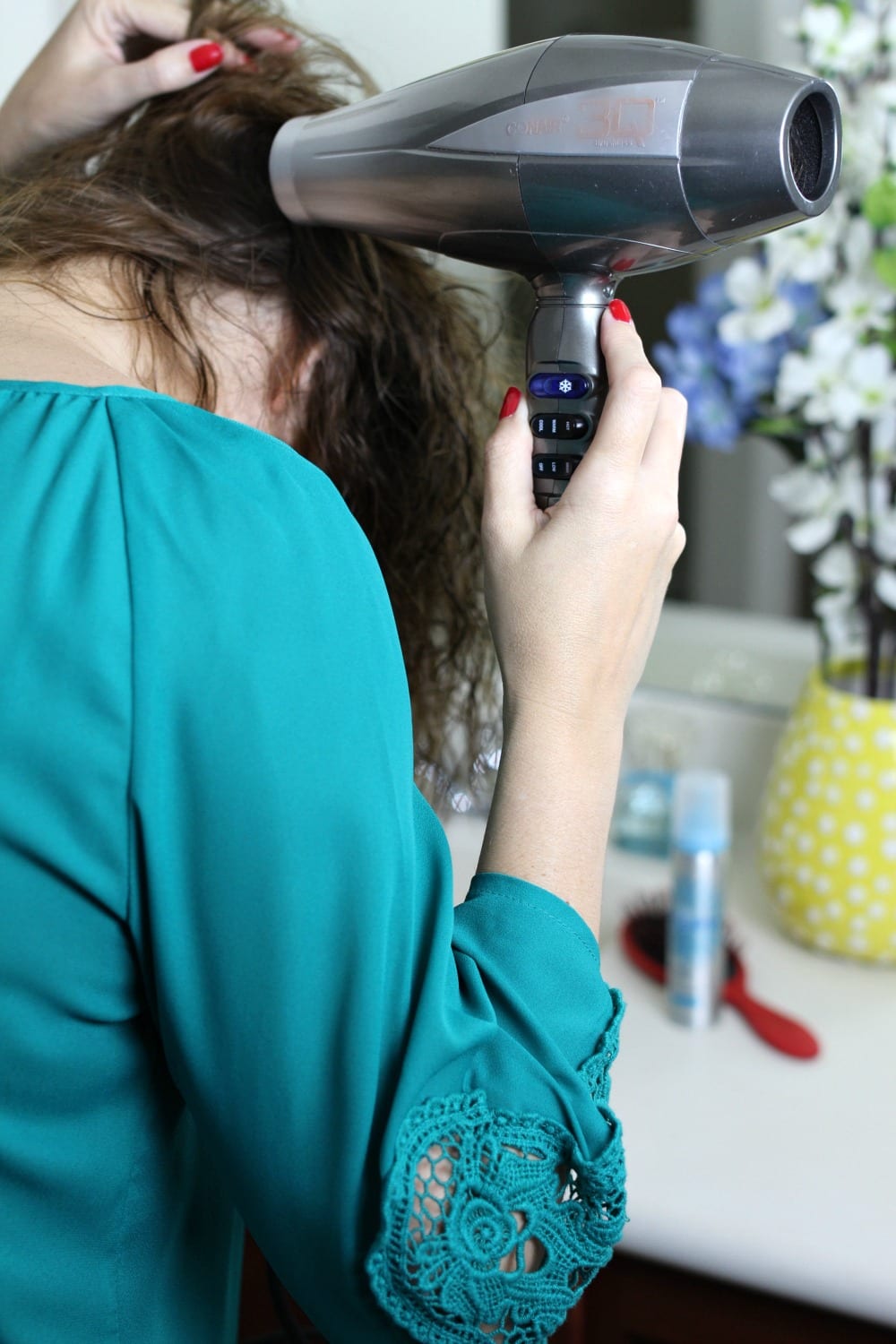 I love this tip and it's one I've been using for quite some time to give my hair as much volume as possible. I need to invest in a good dry shampoo so I can try that trick as well.
Mom Fabulous: Do women with thinning hair need to go as long as possible between washings?
Jill: No, they can wash regularly but with a gentle shampoo to avoid stripping hair with harsh chemicals. I recommend every other day.
Mom Fabulous: Is there a way to slow down hair loss and if so, how?
Jill: Yes! Using a treatment such as Women's ROGAINE® Foam helps to regrow hair and prevent additional loss. It's clinically proven to regrow hair in 81% of women so it's my go-to for a regrowth plan.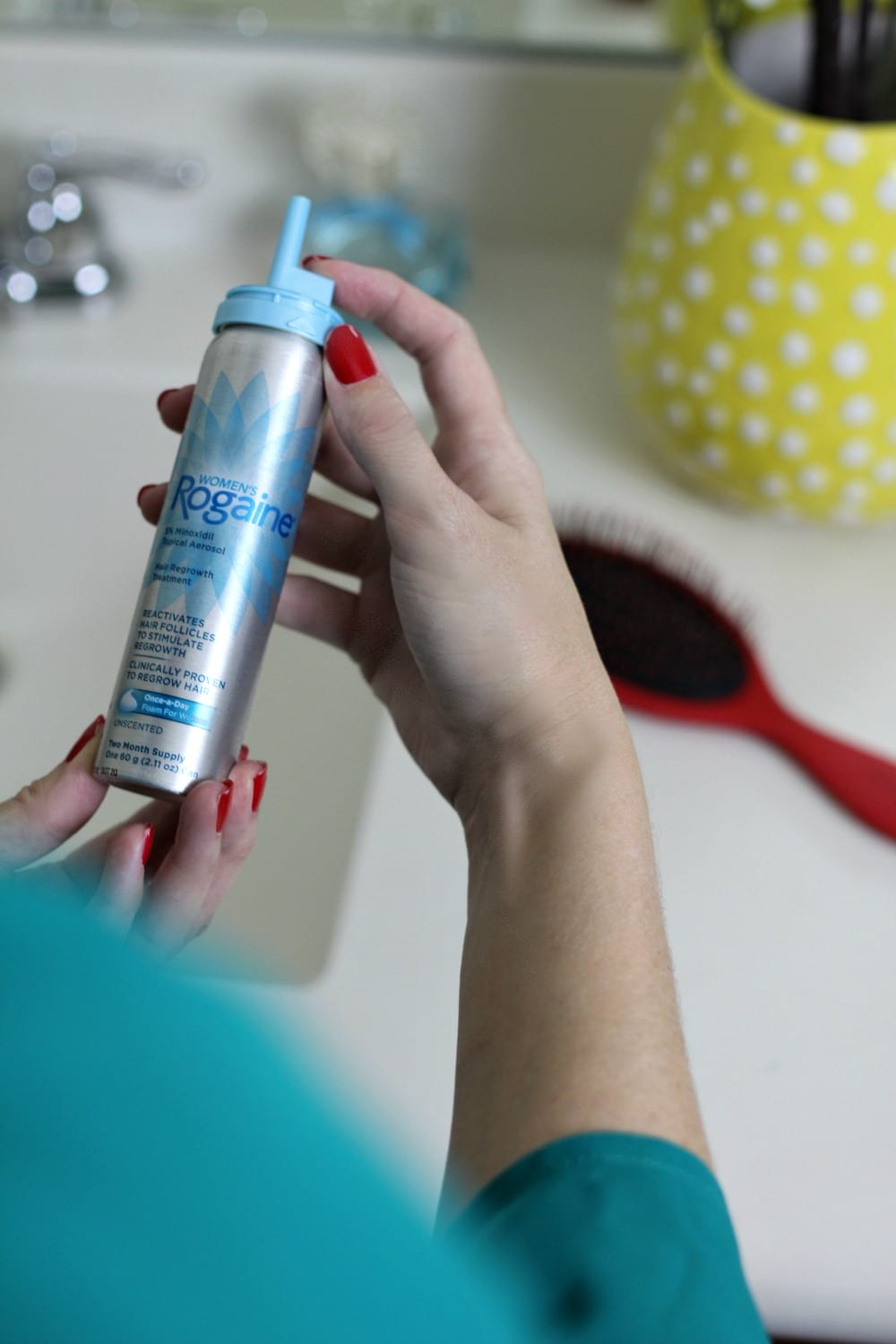 Regrowing hair that has been lost and preventing additional loss sounds great to me!
I've been using Women's ROGAINE® Foam for about 2 weeks and while I can't tell you (yet) about my experience with it helping hair loss, I can tell you I am so extremely pleased with how easy it is to use. My hair is just starting to thin, which is the perfect time for me to start incorporating it into my anti-aging regimen.
Here's how to use it.
The bottle shown is a 2-month supply of Women's ROGAINE® Foam. Turn the can upside down and dispense only half a cap full.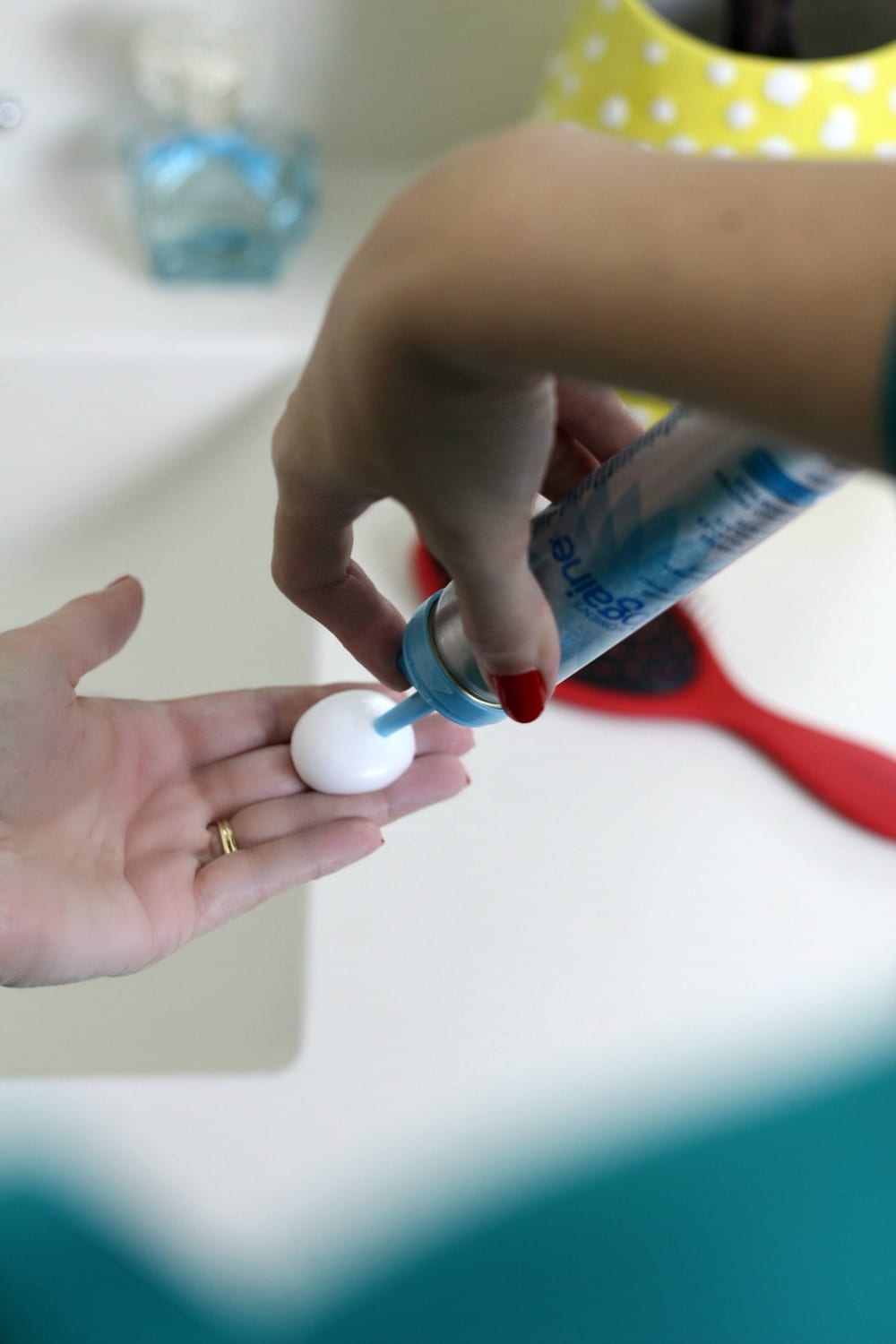 Part hair down the middle and apply it directly to the scalp. Then do a side part on each side and continue to rub the product into your scalp. It only takes a minute to apply and I've been doing this every morning before I style my hair.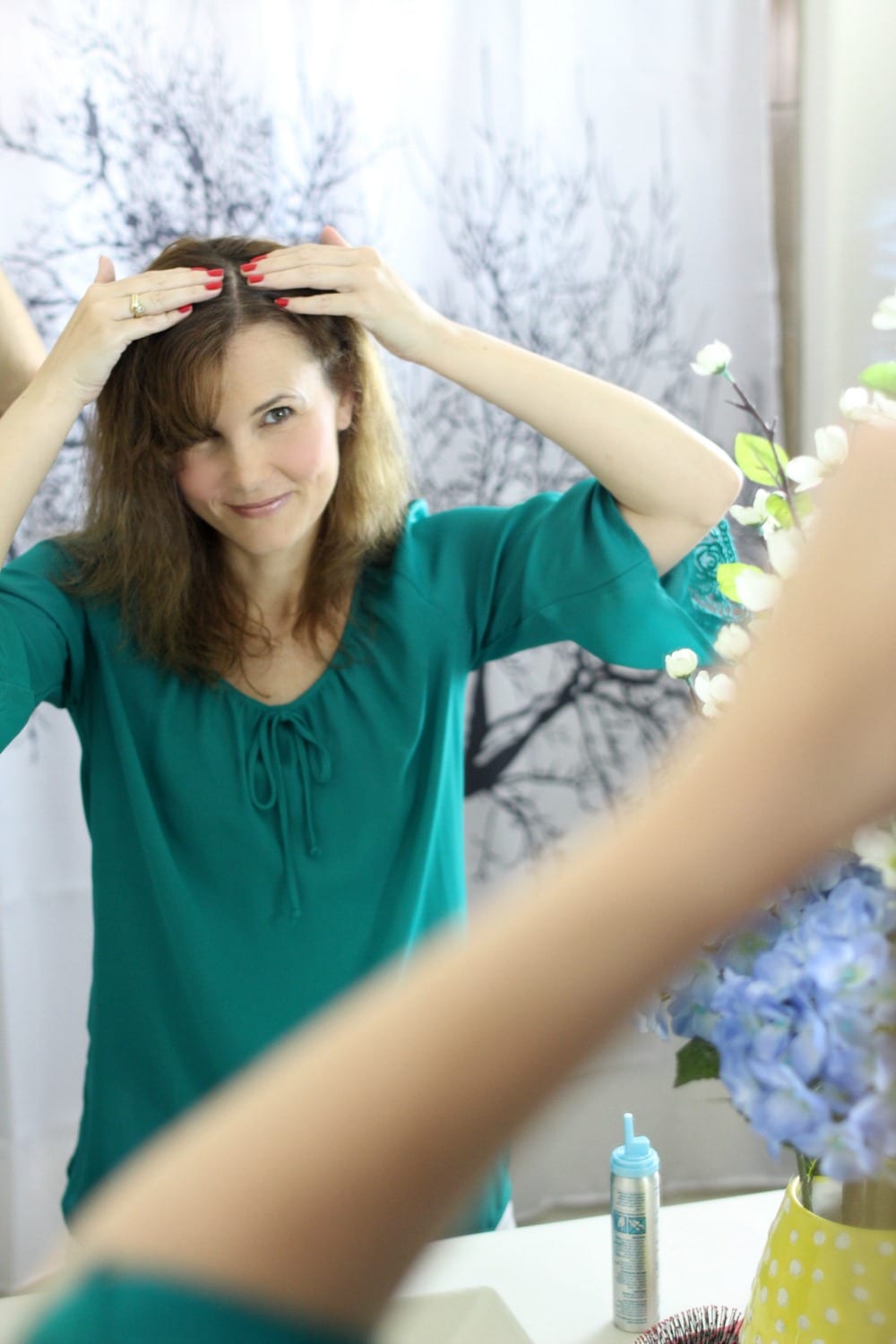 Wash hands after.
If applied directly to the scalp once a day, every day, most women will start regrowing fuller, thicker hair in as little as 12 weeks. Plus, the new hairs come in 48% thicker than before based on mean hair strand diameter.
"It's an easy addition for thinning hair – to get back thickness and fullness from younger years" – Celebrity Hair Stylist Jill Crosby
And if you're wondering if you can use this product on color-treated hair and with styling products, the answer is yes! I use it right after blowing my hair dry and then I follow up with styling afterwards. It's an added step that is incredibly easy, with huge rewards in the end.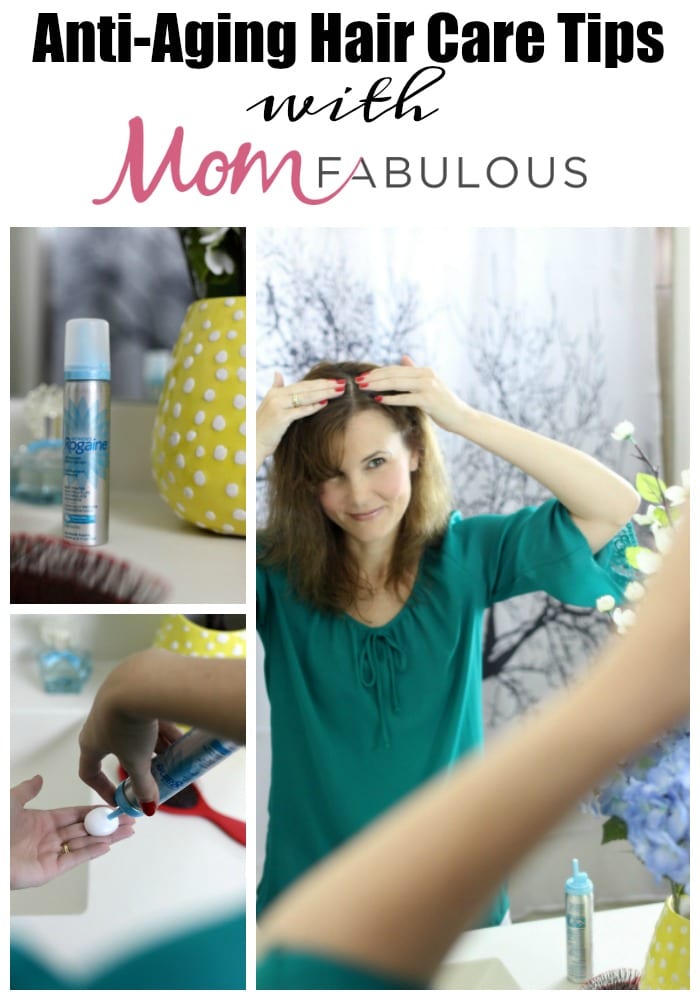 Are you as intrigued as I was to try this product out? Given the fact that one in three women notice hair thinning in their lifetime, I imagine a few of you can relate! To learn more about Women's ROGAINE® and to snag a coupon offer, go here.
I was selected for this opportunity as a member of Clever Girls and the content and opinions expressed here are all my own.