Welcome to Day 31 of 31 Days of Fashion – Tips, Tricks & Outfit Ideas
This is the last day guys!! I can't believe it. October flew by and fashionably at that. I wanted to end this fun series by sharing some of my favorite outfit ideas I've personally shared here, as well as ones from some of my favorite fashion bloggers. I interact daily with a lot of ladies who know how to put together a great looking outfit. And not just a great looking outfit, but ones that make you feel good. From fur vests and burgundy jeans to ankle boots and the ever so popular Stitch Fix box. Enjoy!
Favorite Fall Outfit Ideas
My Looks – Here's a look at my most recent fall outfit ideas.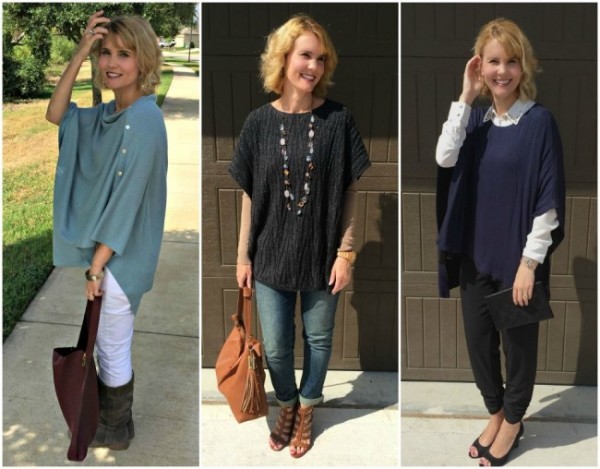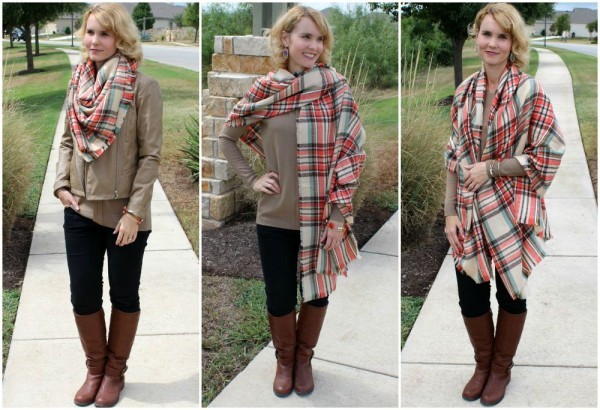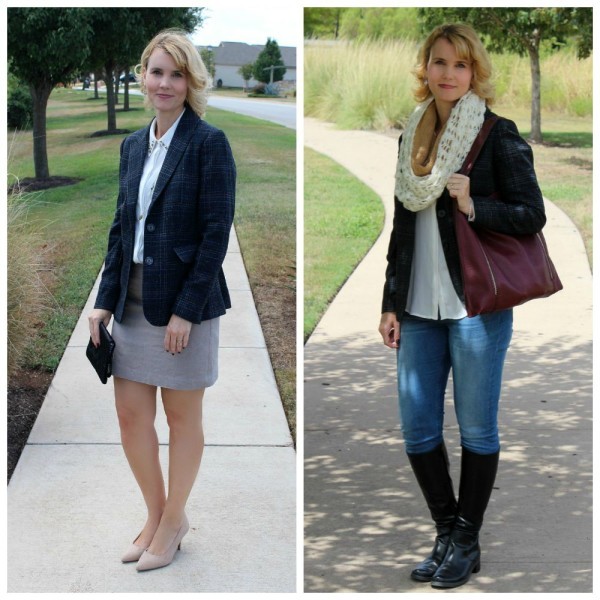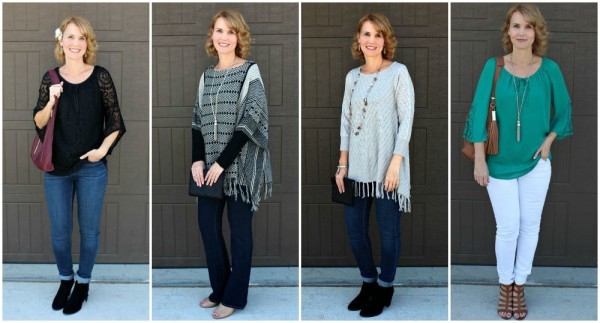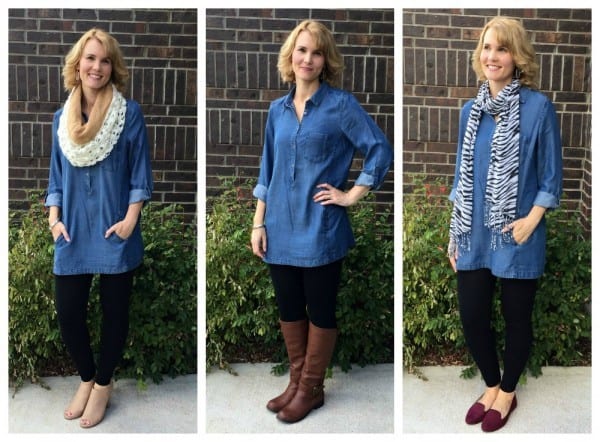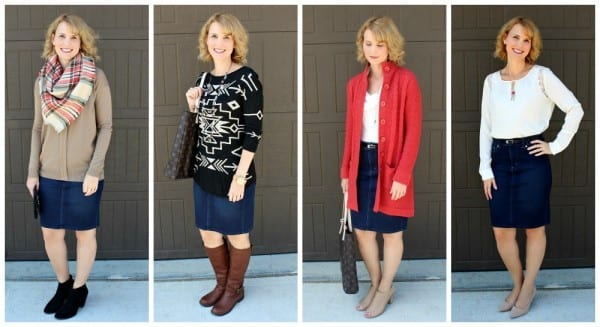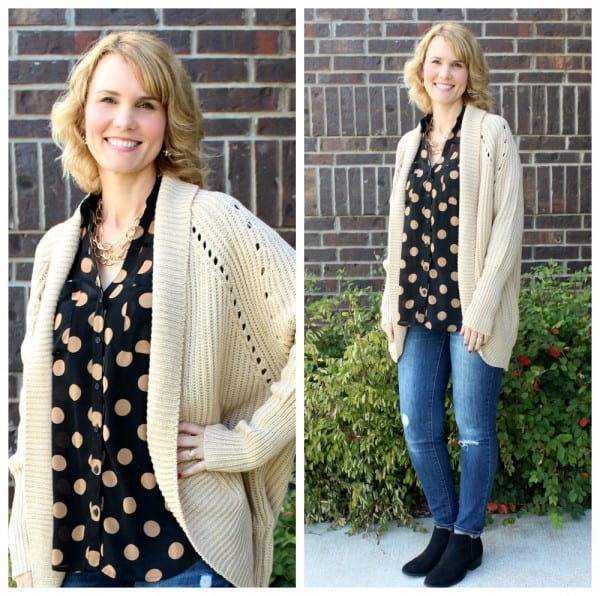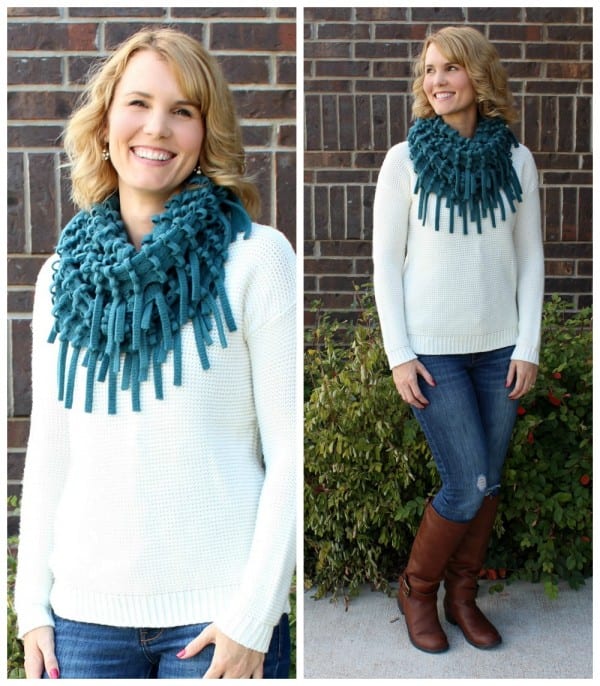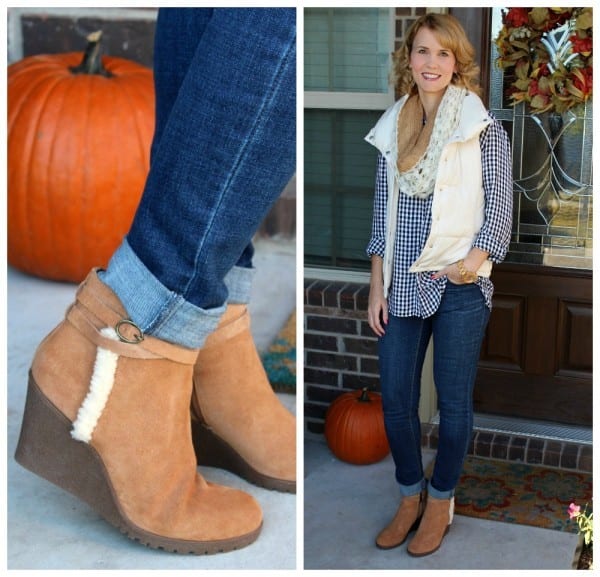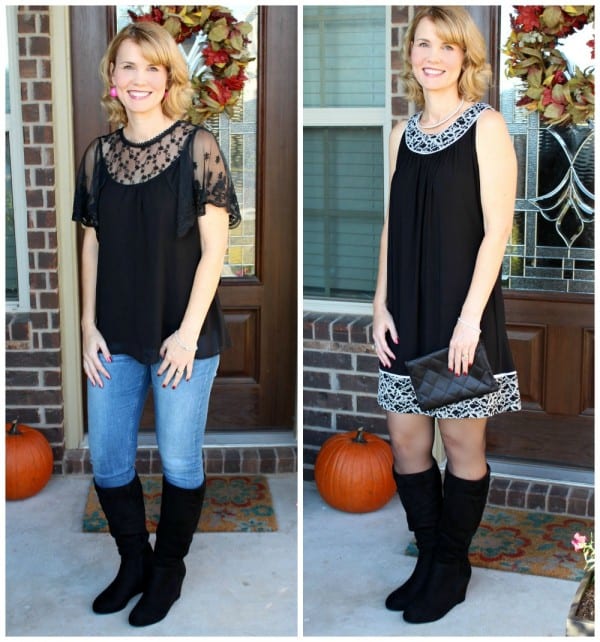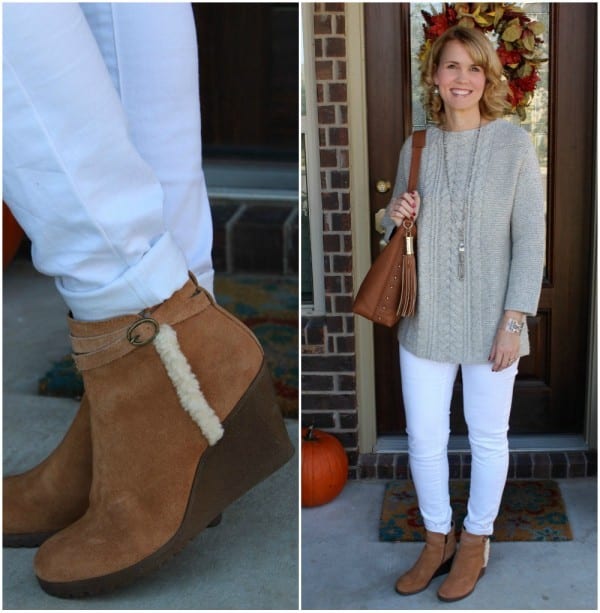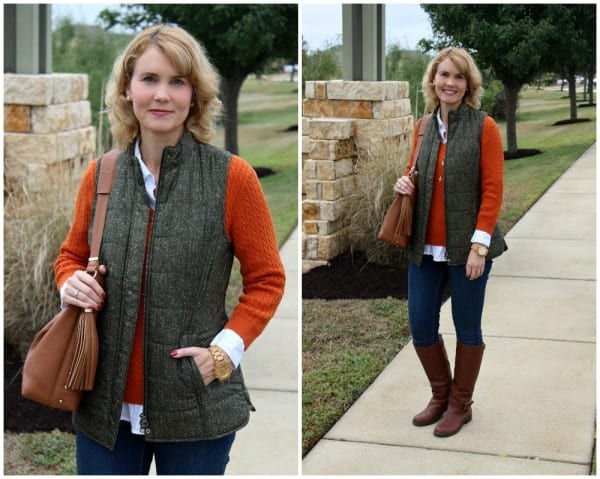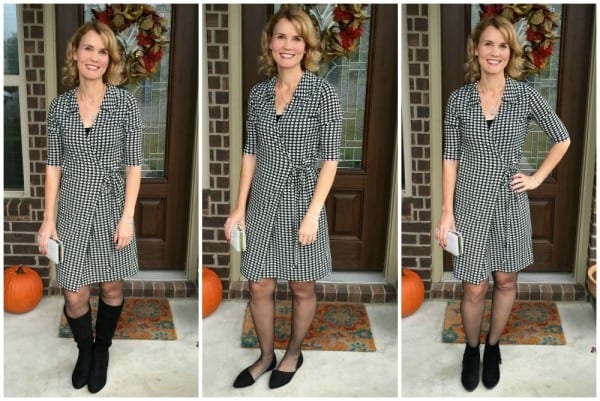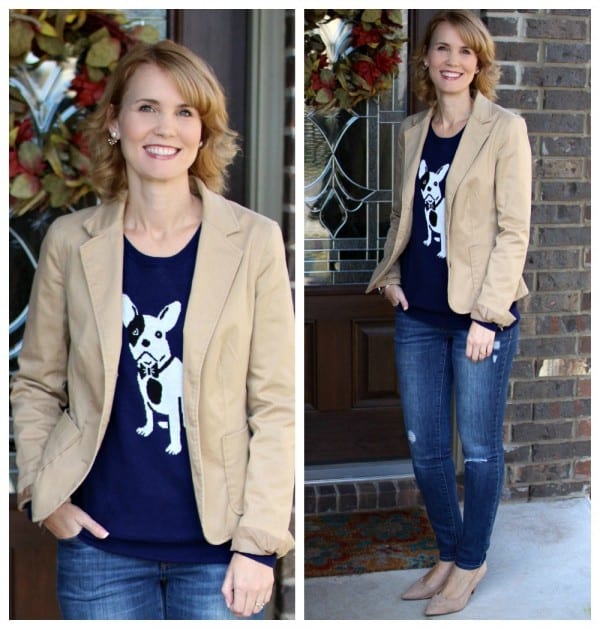 My Fashion Friends' Fall Looks – Enjoy some fantastic fall outfit ideas from these fashionable ladies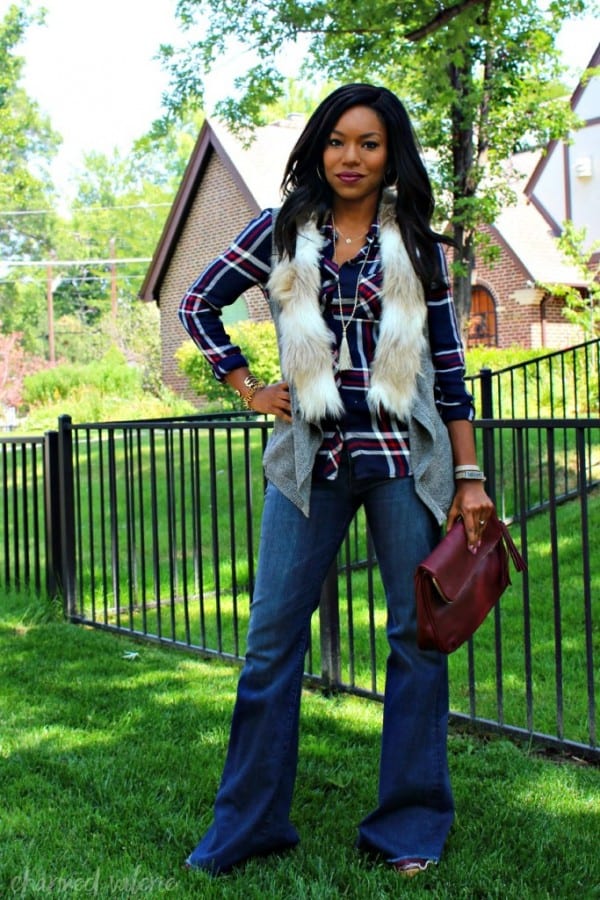 Valerie from Charmed Valerie shares how to style a fur vest. (And she was featured in Marie Claire's November issue!!)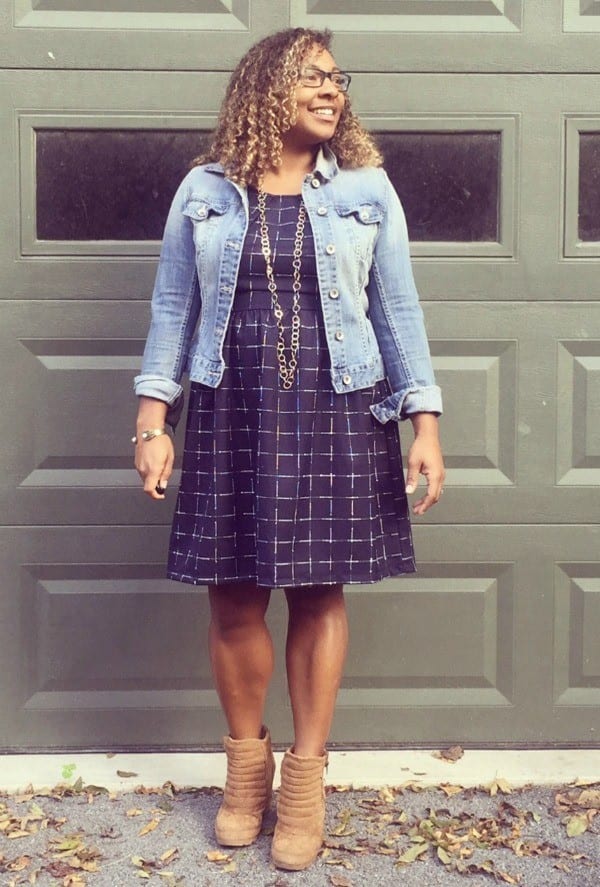 Amanda from Dude Mom shares how to make Stitch Fix work for you. This dress on her is so pretty! Have you tried Stitch Fix yet?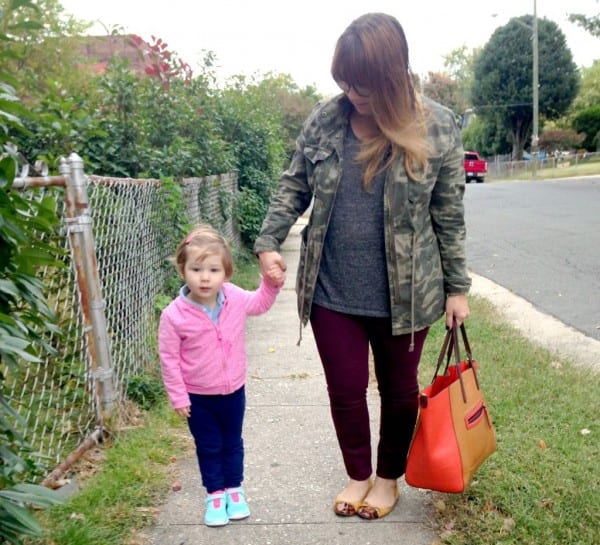 Maria from Very Busy Mama shares three ways to wear burgundy jeans. I need me some burgundy jeans! Oh, and you have to see her outtake pictures. This mama cracks me up!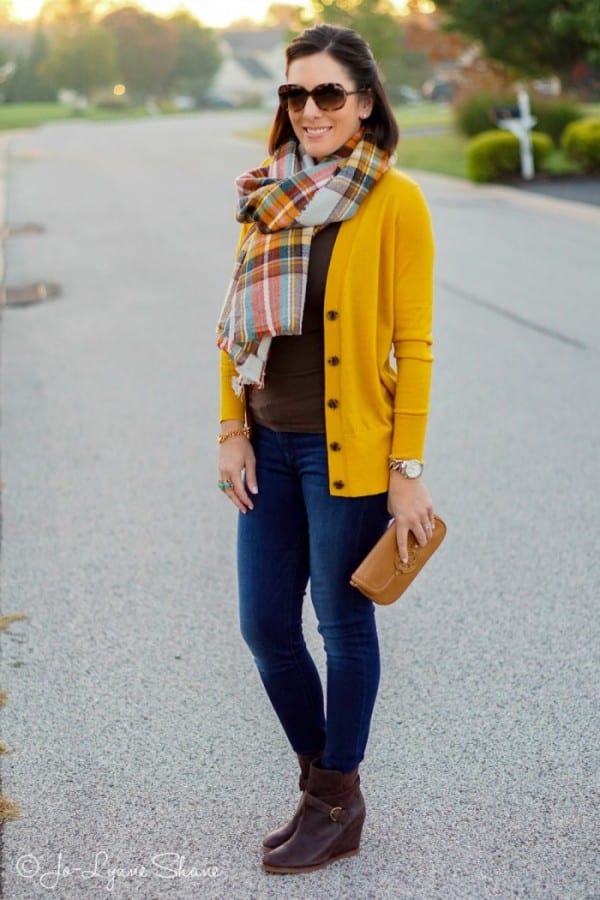 Jo-Lynne from JoLynneShane.com introduced me to a new brand  of shoes that are not only stylish, but comfortable as well. Bonus! I am in love with her outfit and am definitely stealing this outfit idea!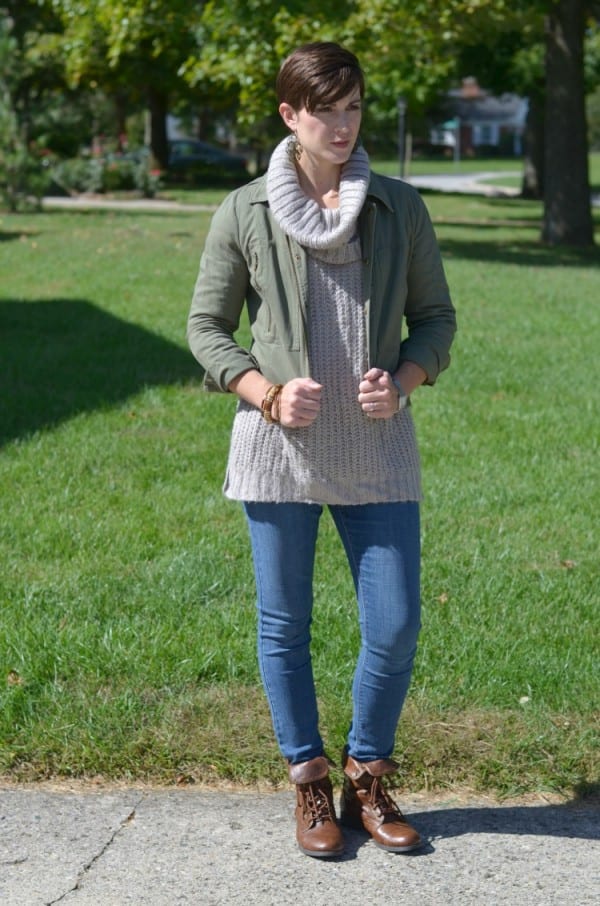 Ellen from ThatChicMom styles this gorgeous peplum jacket three ways. I adore how it looks with her beautiful cowl neck sweater.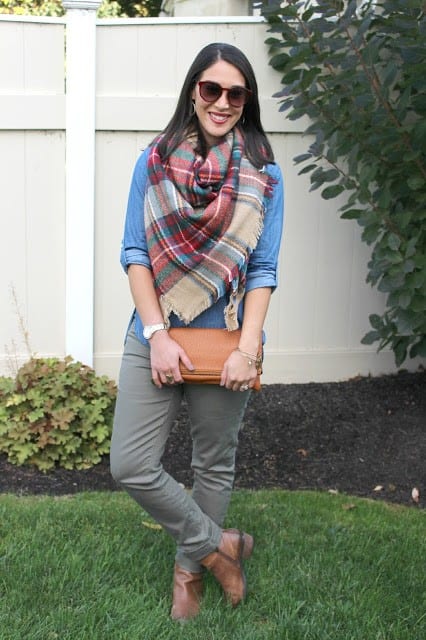 Tamara from StyleinHarmony shows us a how to style a blanket scarf. I love how it looks with her chambray shirt and olive pant.
I hope you enjoyed this roundup of favorite fall outfit ideas. Now, if the Texas weather will just cooperate so I can wear all of these!
And that's a wrap on 31 Days of Fashion – Tips, Tricks & Outfit Ideas! It's been a fun month and I have plans to do this again soon, but on another topic. I can't wait!