Welcome to Day 18 of 31 Days of Fashion – Tips, Tricks & Outfit Ideas
One of my favorite sweater outfits is wearing a long sleeve collared shirt underneath. It gives an added layer for warmth, plus it looks super cute! Pair it with boots, your favorite jeans, some jewelry, and you have the perfect weekend outfit for running errands or just hanging with the family.
I've put together two sweater outfit ideas below, plus have linked to some sweaters that I have my eye on. All of the sweaters are currently under $50!
Sweater Outfits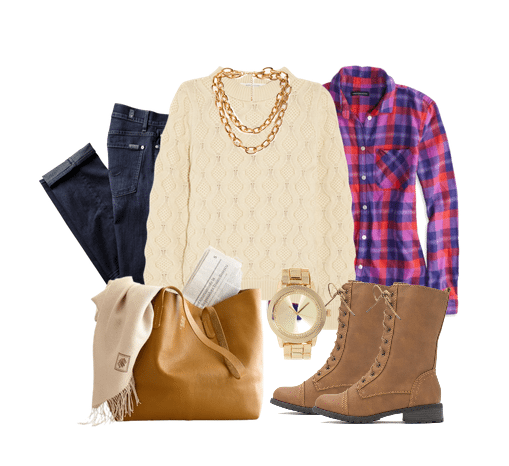 Outfit details: Cable Knit Sweater | Plaid Button Up Shirt (similar) | Jeans | Faux Leather Boots | Everyday Leather Tote | Gold Watch | Gold Necklace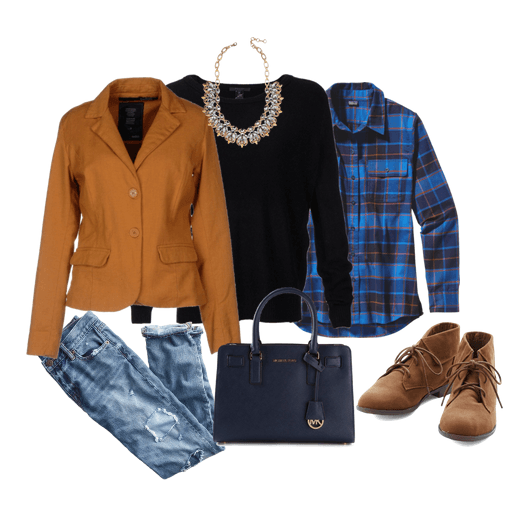 Outfit details: Black Cashmere Sweater | Long Sleeve Plaid Shirt | Camel Colored Blazer | J. Crew Jeans | Brown Booties | Dillon Tote | Statement Necklace (similar)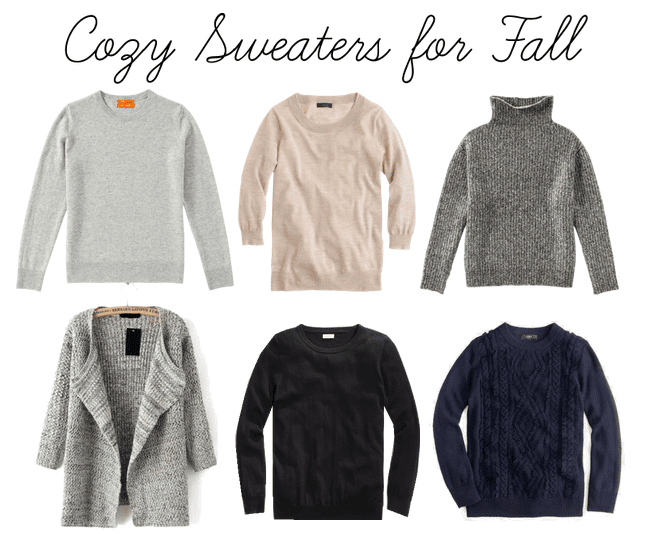 Joe Fresh Cashmere Sweater | J.Crew Merino Wool Tippi Sweater | Joe Fresh Funnel Neck Sweater | Romwe Knit Loose Cardigan | J. Crew Factory Cotton Crew Neck Sweater | J. Crew Cable Sweater with Fringe