Yes, it's time for another Cute Outfit Ideas of the Week! Let's talk about summer style for a minute shall we?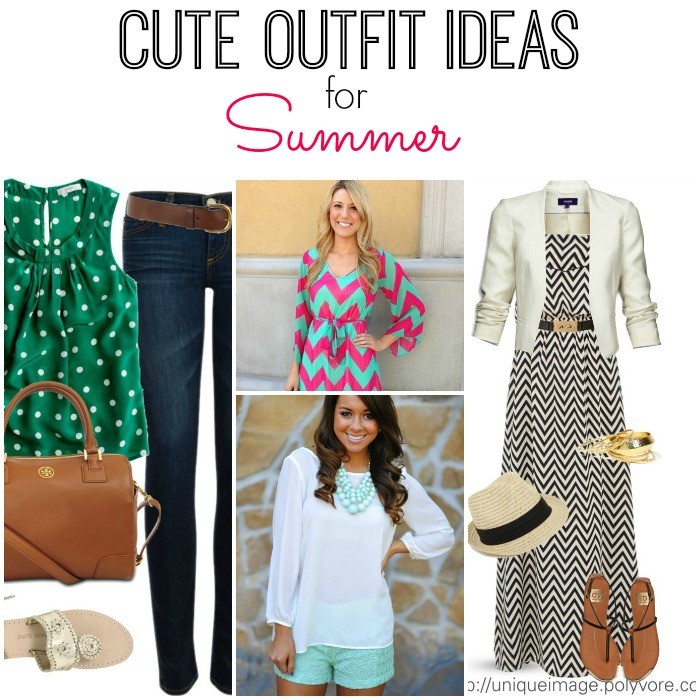 The weather here in Texas has been extremely, well drunk, as it seems to be from coast to coast. Just when I put my heavy cardigans and boots away, the cold weather comes out to play. I know it's only April…but in Texas that usually means it's time to break out the cute shorts, capris, dresses and sandals. I think we're getting there and I'm still dreaming about those 80s coming and staying.
Here's a glance at some of the absolutely gorgeous things I have found via Pinterest.
Cute Outfit Ideas Edition #2
Anchor Sandals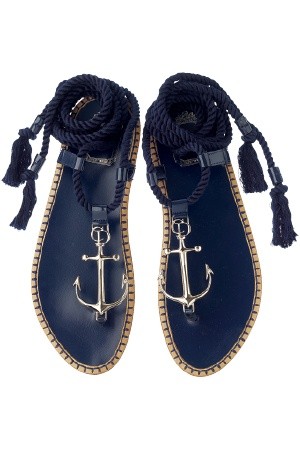 Image: Pinterest
My daughter, who knows how to put outfits together like nobody's business, definitely has been bitten by the anchor bug. She's a tad bit obsessed and I don't blame her. These Dior Anchor Sandals grabbed my attention and won't let go.
If you like these anchor sandals, I found some very similar here. They come in blue, black, red and white and are incredibly cute. For a variety of different anchor sandals, go here.
The Color Mint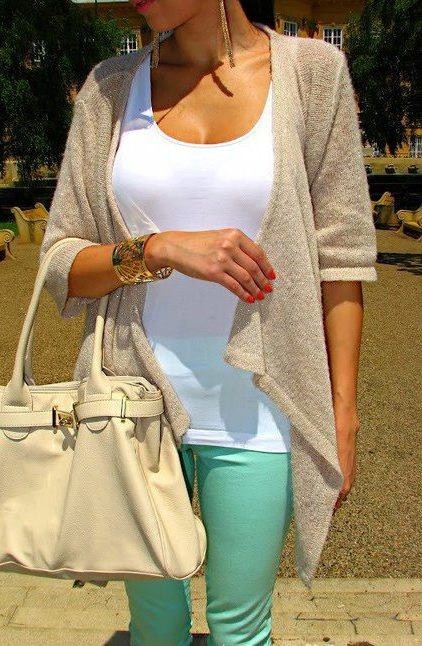 Image: Pinterest
Recreate this outfit with mint jeans, white scoop neck t-shirt, cream cardigan and handbag.
What have I been obsessed with? The color mint.  Mint jeans (as pictured above), mint tops, mint bathing suit bottoms, mint gum….you name it. I bought a mint cami at Kohl's and I haven't had a chance to experiment with it to create different outfits. The mint jeans pictured above make this outfit shine.
Image: Pinterest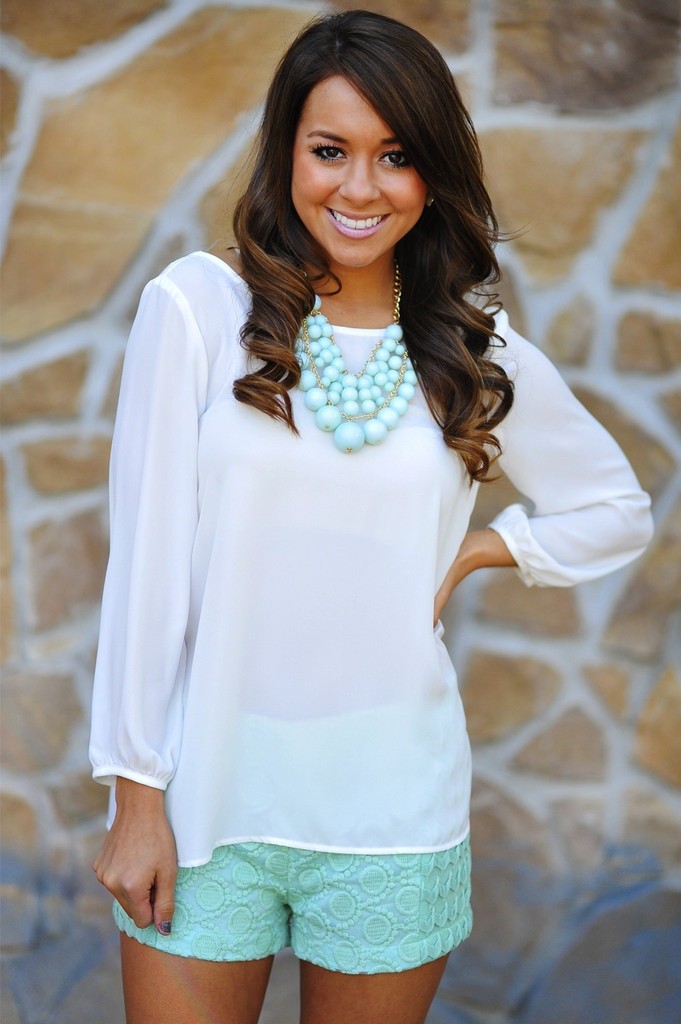 Image: Pinterest
Recreate this outfit with a pair of mint shorts, white chiffon shirt and mint statement necklace. If you would like mint shorts with a pattern, these gingham ones are really cute.
These shorts are so cute and the mint paired with the white shirt makes it such a fun color combo for summer. The mint necklace to match pulls the whole outfit together.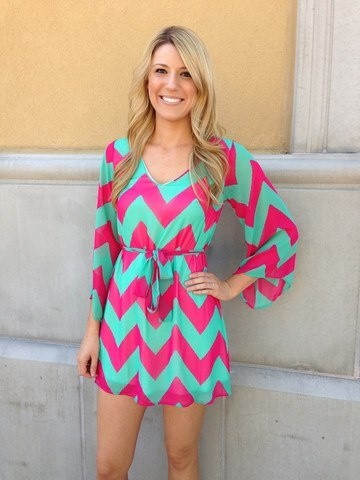 Image: Pinterest
What do you get when you mix the colors pink and teal with a chevron pattern? A dress sent from heaven. Gorgeous isn't it? Although this dress is a little short for me, I absolutely love the colors put together. I would definitely wear this as a bathing suit cover-up.
If I was purchasing a chevron dress, I would go for this one or this one. If you want one with some color like the one pictures above, this one is really cute.
Black and White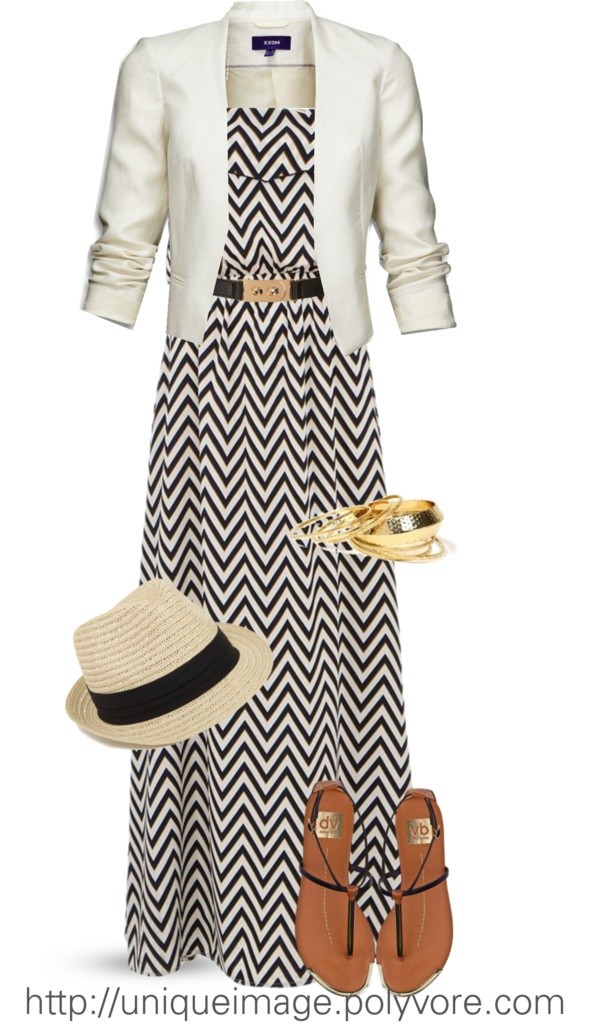 Recreate this outfit with a black and white maxi dress, white cardigan, black belt, black sandals and white fedora.
Well hello there gorgeous! I love maxi dresses. I love black and white. I love the pattern on this dress! I have a brand new black and white maxi dress hanging in my closet ready to be worn. I also have a white jacket that would look perfect with it.
If you like this post on summer style, here are some related ones on Mom Fabulous:
Lace Sandals
These lace sandals are absolutely stunning and would be the perfect addition to your summer wardrobe. I have my eyes on these lace sandals. I like the price and style.
Polka Dots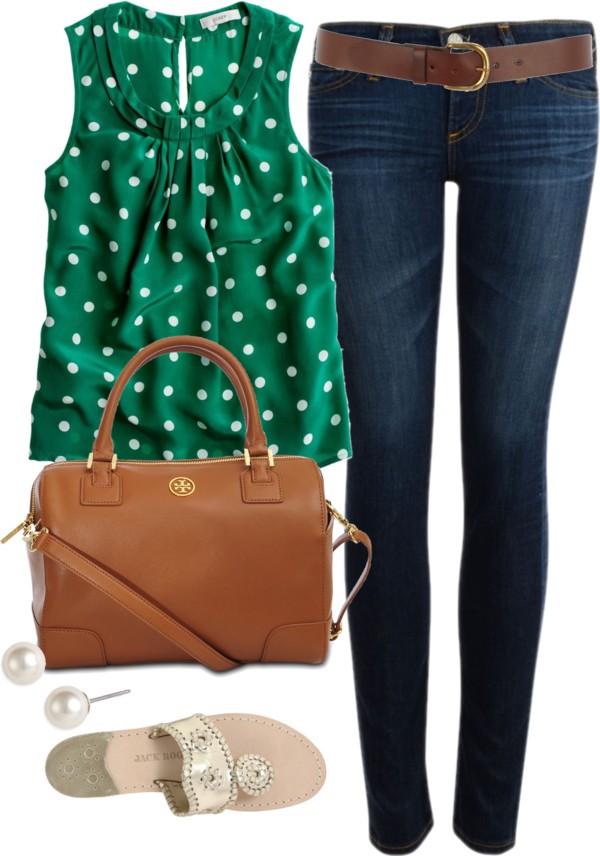 Image: Pinterest
Recreate this look with a sleeveless polka dot top, jeans, brown handbag, and sandals.
When you're standing in your closet and you have no idea what to wear, you can never go wrong with a cute top, jeans, handbag, and sandals. This green polka dot top looks perfect with a dark pair of jeans.
Did you see any cute outfit ideas this week? If so, please share in the comments section!