As I'm buying up pencils and folders, notebook paper and markers, I can't help but think of fall fashion. It's everywhere I turn and my inbox is full of what the fall fashion trends are predicted to be.
One cute outfit idea of choice I can't live without is the oversized tee and sweater over a pair or skinny jeans. I love it for football games, for lounging around the house, for out shopping – oh it just seems to work for just about everything!
With fall on the brain, I am dedicating this Cute Outfit Ideas of the Week to Oversized Tees and Sweaters. Enjoy!
Cute Outfit Ideas of the Week – Edition #12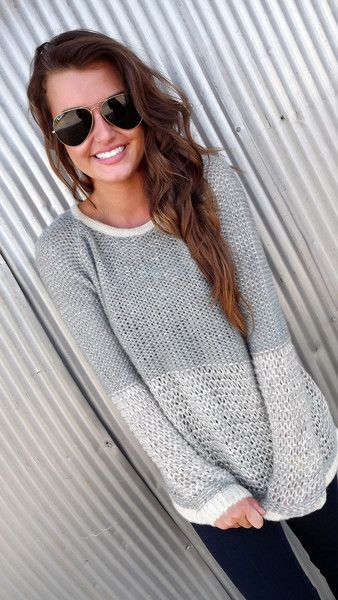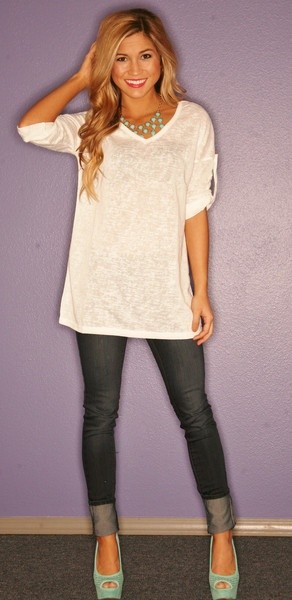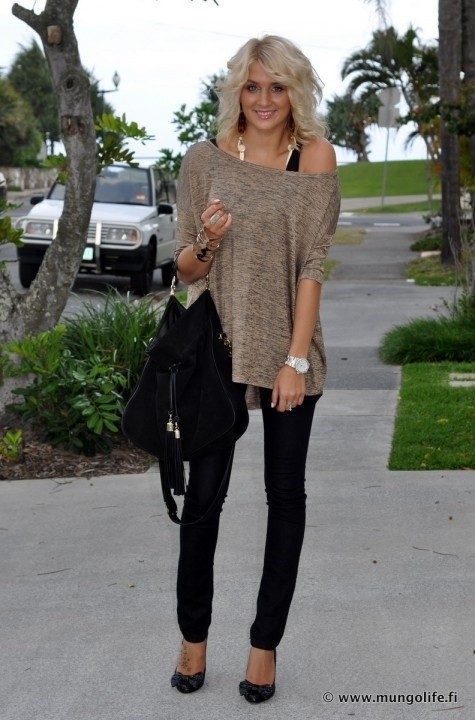 —
Do you like slipping on an oversized tee or sweater during the fall and winter months? Let me tell you. This Sunday we are spending at the lake and then after that, I am officially done with summer. Bring on the fall and winter and oversized anything!!