I participated in a campaign on behalf of Mom Central Consulting for Kohl's. I received a promotional item as a thank you for participating.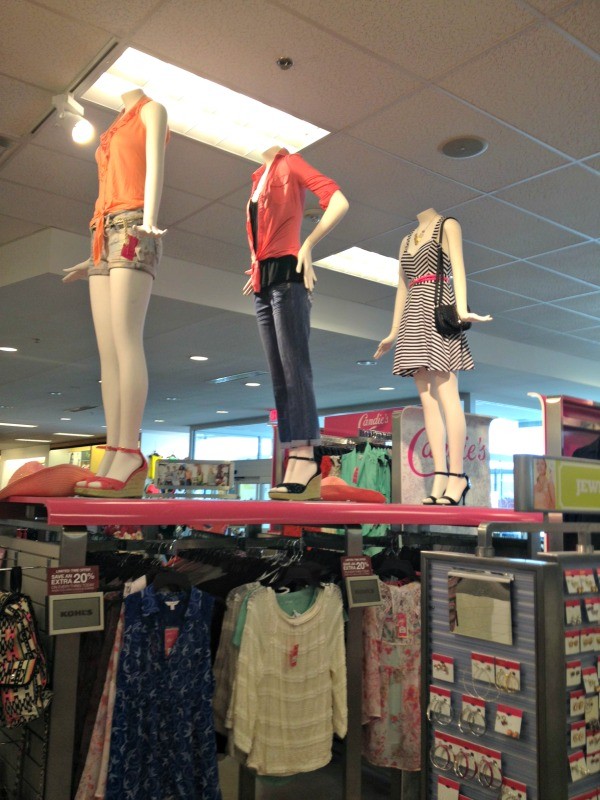 With some money in hand and a mission in mind, my daughter and I went shopping at Kohl's towards the beginning of August for Back to School. She had an idea of what she wanted to buy for her Sophomore year. Foundation pieces that she could build a wardrobe around. When you have basic pieces such as a jean jacket, you can put together so many different outfits that will last you all year long. Sure, she'll go shopping again (it's kind of something we enjoy doing together 🙂 ), but she has a nice wardrobe to start out the school year and we didn't have to spend a lot of money.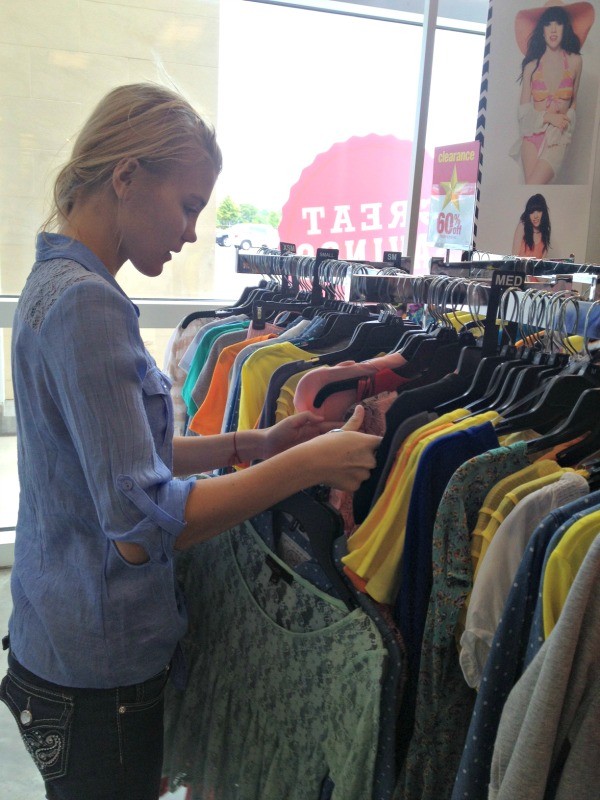 Hannah shopping through the racks of clothes at Kohl's.
Kohl's is by far one of our favorite places  to shop. Not just for back to school time, but just shop in general. Why? Savings. Between coupons, sales and Kohl's cash (it's like gold to me people) – I sometimes feel like framing my receipts. For this shopping trip in particular, we were able to combine some Kohl's cash with the sales and get quite the bang for our buck.
The other reason we love to shop there – Style. They have something that all of my kids love. (And myself!) When you have three kids who each have three unique tastes, finding one store they all like to shop at can be quite hard!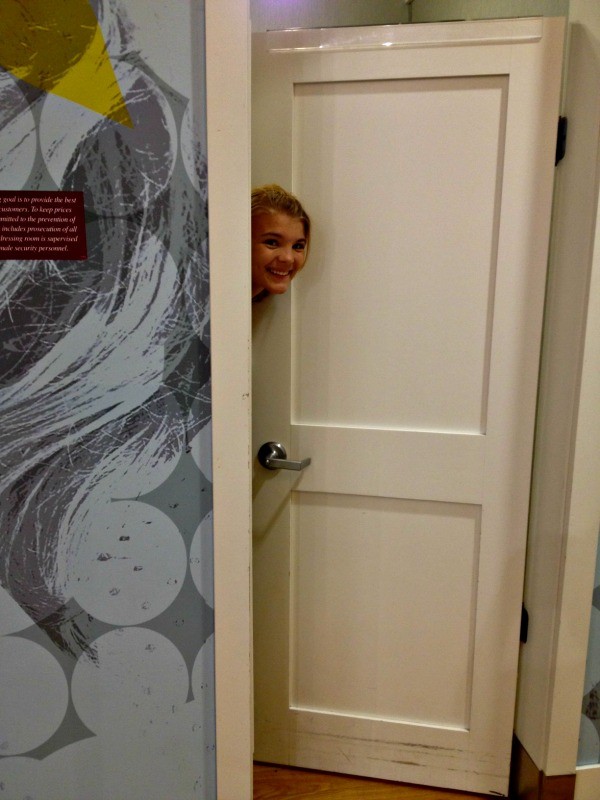 Peek-a-boo! 
Would you like to see what she bought? Would you like to see the outfits she put together with what she bought? Here you go!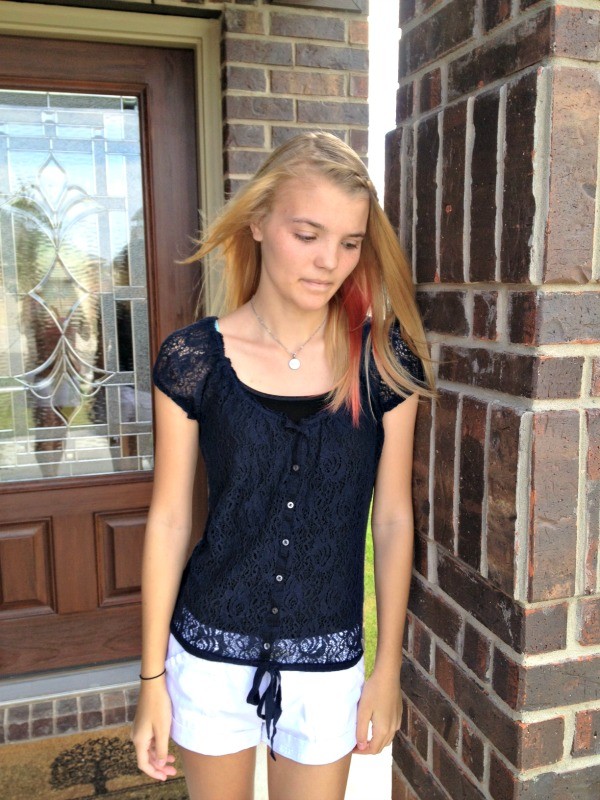 Foundation Piece: White Shorts from Kohl's
Paired with: Blue Lace Shirt from Hollister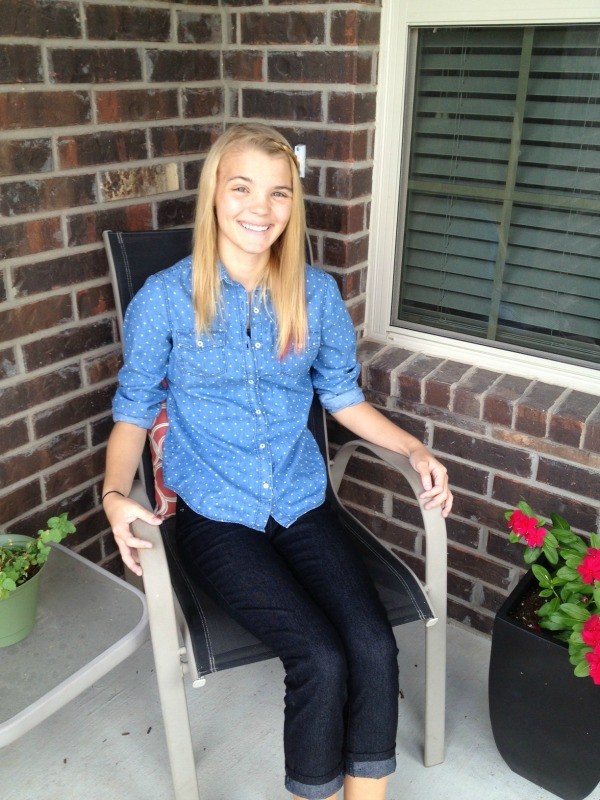 Foundation Piece: Chambray Button Up Shirt from Kohl's
Paired With: Capris from Forever 21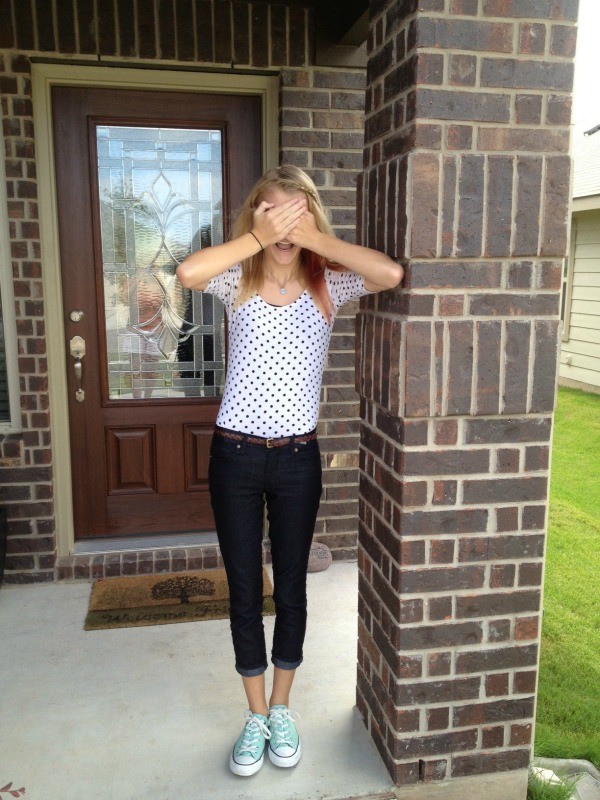 Foundation Piece: Converse in Mint Green from Kohl's
Paired with: Polka dot shirt from Pac Sun, Capris from Forever 21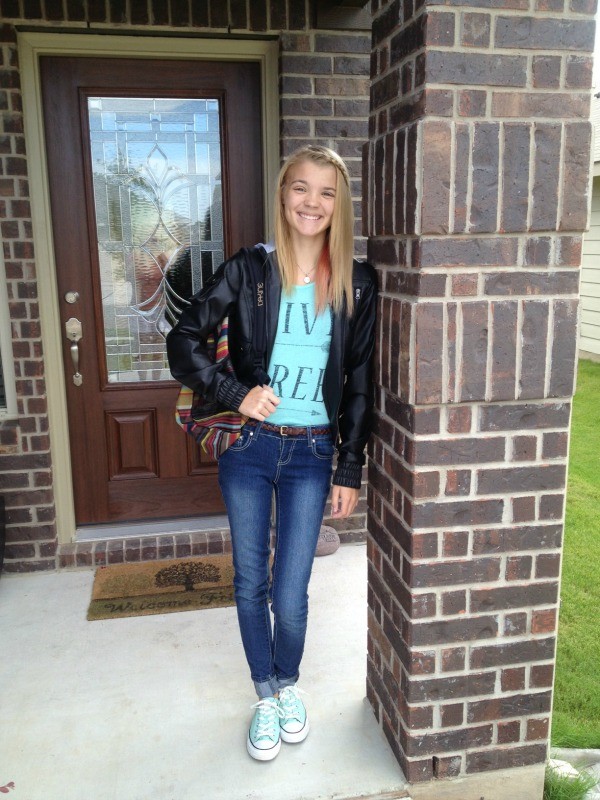 Foundation Piece: Jeans from Kohl's
Paired with: Tee from Kohl's, Jacket from Bealls, Converse from Kohl's, Dakine Backpack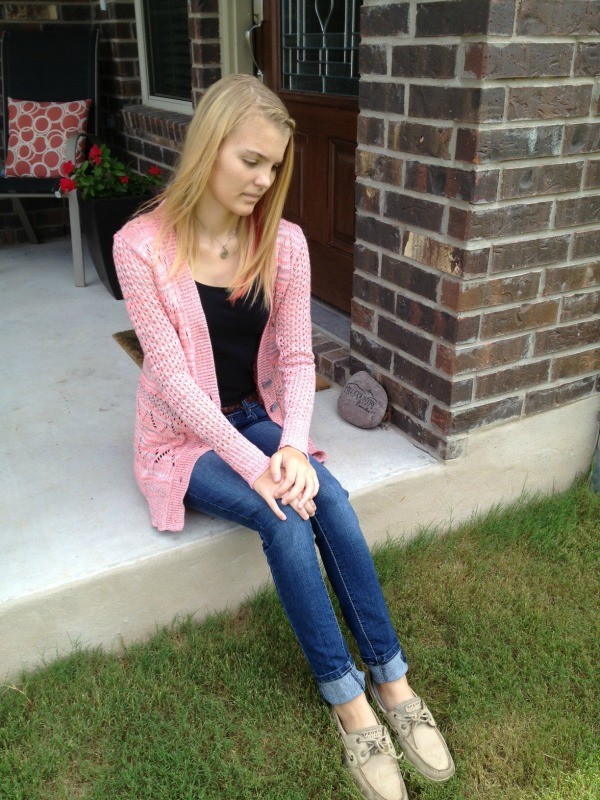 Foundation Piece: Cardigan from Kohl's
Paired with: Jeans from Kohl's, Black tank and Sperry's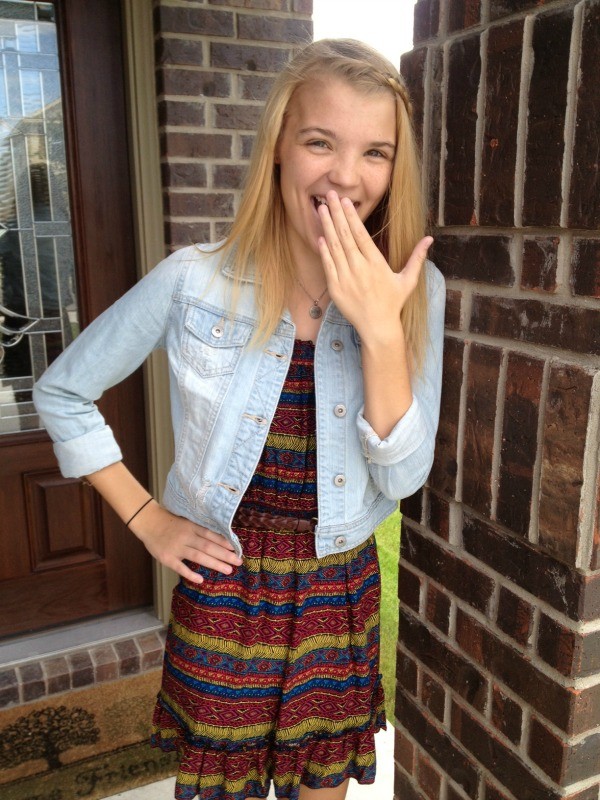 Foundation Piece: Jean Jacket from Kohl's
Paired with: Dress from Forever 21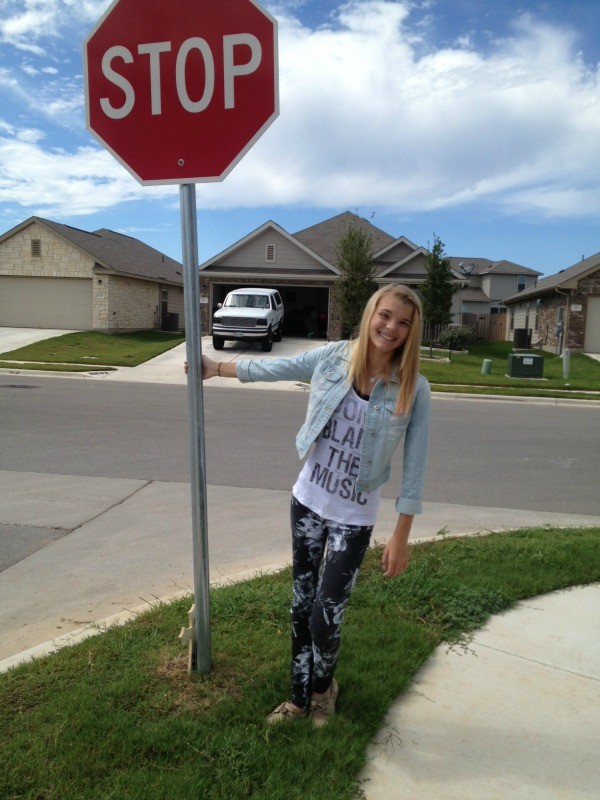 Foundation Piece: Blue Jean Jacket from Kohl's
Paired with: Tank from Kohl's, Floral Skinny Jeans from Target, Sperry's
—
So here are the foundation pieces she built her 7 outfits around:
White Shorts
Chambray Button Up Shirt
Jean Jacket
Mint Green Converse
Jeans
Cardigan
She can create tons and tons of more outfits with each of these pieces and believe, she already has. We had a blast on our Kohl's shopping trip and Hannah is very excited about starting her sophomore year in just one week. Wish her luck! At least we all know she's going to look FABULOUS. 😉