Do you like to keep your nails polished? I sure do, but what drives me crazy is when it doesn't last after I've spent all that time getting them all dolled up and looking pretty. So I went on the hunt to find out how to make nail polish last longer and I'm happy to report, I've found some tips that actually work.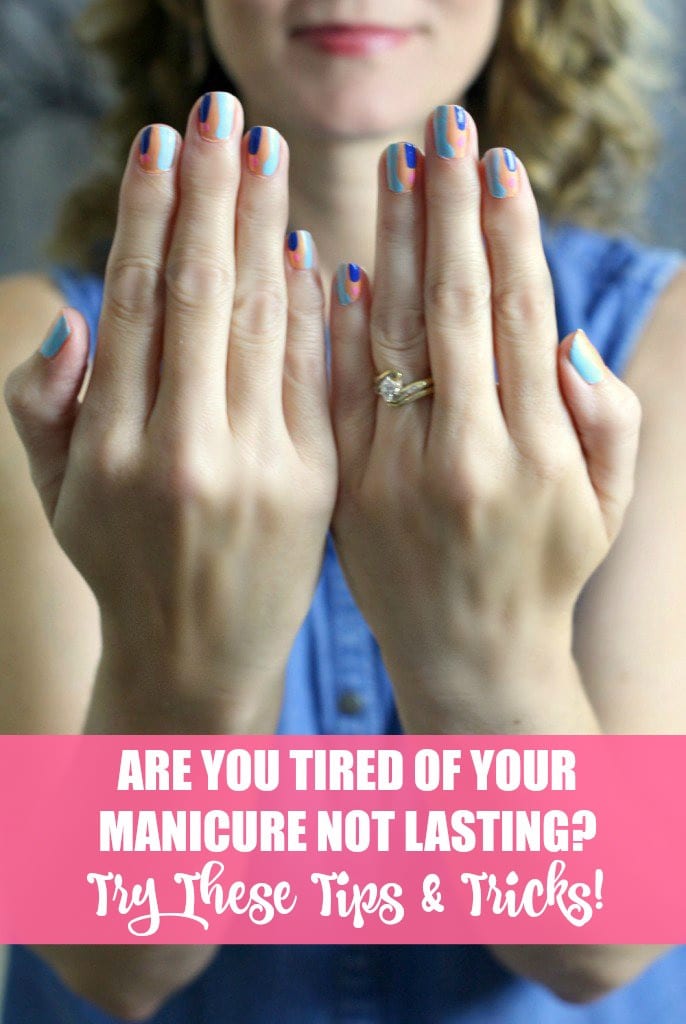 For the past six months, I haven't been to the nail salon to get acrylics. I'm still in withdrawals and in all honestly, I might get them again. But for now, I'll do them myself. What got me away from acrylics in the first place was when I received these gorgeous Butter London polishes in the mail. That's when I started doing my nails at home again.
The Indigo blue is my favorite and you'll often find me wearing it. I just love the way polished nails look. But what I don't like is trying to keep them looking good.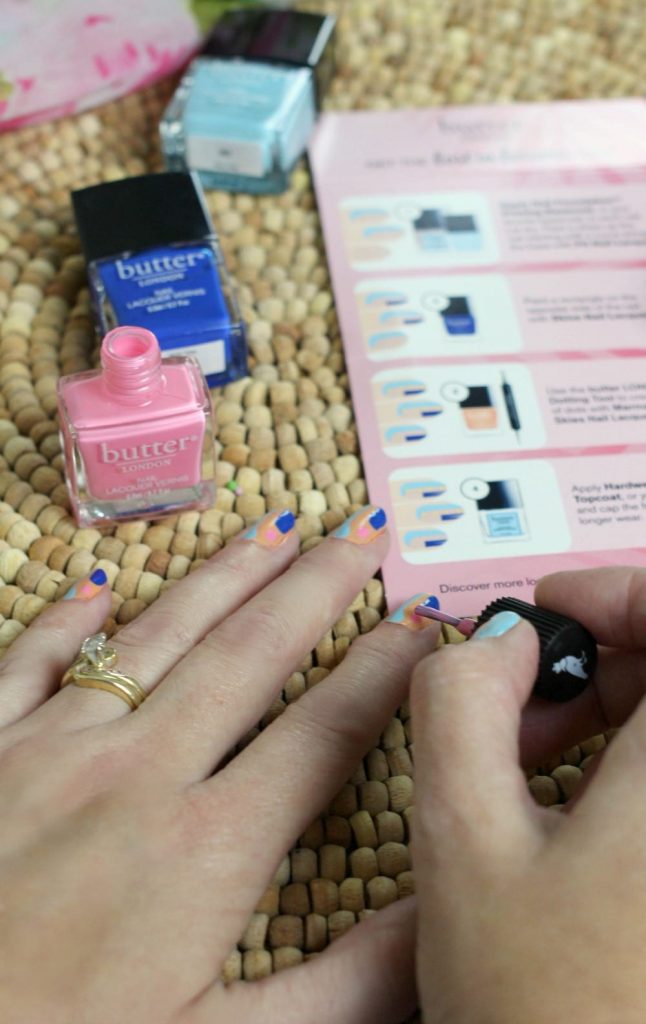 Here are a few tips and tricks I found (and some I tried) to make nail polish last longer.
How to Make Nail Polish Last Longer
Dip a cotton ball in vinegar and swipe it over your nails before you polish. Then apply a base coat, polish, and top coat. [via]
Prep nails with nail polish remover to get rid of the oils. The polish will last longer on bare nails.
File and buff your nails, removing any bumps or uneven surfaces. Nail polish will last longer and is less likely to chip if it has a flat surface to adhere to.
Avoid putting your polish on too thick. It will take longer to dry and the thicker the polish, the more likely it is to chip. Instead, apply multiple thin coats.
Use a rubberized basecoat like this one from Orly, which helps grip the polish to the nail. (Manicurists swear by it.)
Apply your top coat while your polish is still wet. This way, it seeps through the polish and blends well.
You may have heard that soaking your nails in ice water helps them dry quicker, but some manicurists say to not do this because your nails will absorb the water and once they're dry, they'll start to crack.
Also, don't soak your nails before you polish (which softens the cuticles) because this also leads to water absorption. Use a cuticle oil instead.
Push your cuticles back before you polish to avoid getting polish on them. This leads to the polish lifting from your nail and causes chipping.
Wear gloves when doing the dishes because the fastest way to mess up a manicure is with hot water and chemicals.
If your nail polish chips at the top, apply a layer of glitter nail polish or paint the tips with a nail art pen.
Have you tried any of these tips before to get your nail polish to last longer? Or maybe you have tips of your own. Please share them!