Are you looking for a few anti-aging makeup tips that will help you look younger? Look no further. As much as we try to embrace aging gracefully, there's definitely nothing wrong with having a few anti-aging tricks up our sleeve. Whether it's hairstyle changes, a different beauty routine as our skin changes or some quick makeup tips, there are ways we can take control of the aging process just a bit.
A reader recently emailed me and said, "How do I apply my makeup (specifically around the eye area), that can help take some years off my face? It seems all of the videos out there are for the younger gals. What about us older women dealing with fine lines and wrinkles? Help!"
Oh, how I can relate my friend. I've started seeing the fine lines and wrinkles around my eye area getting increasingly more noticeable and when I put on concealer and foundation, it seems to take up a permanent residence in the creases, causing the wrinkles to look even worse. Plus, I have tiny busted capillaries on my cheeks, giving my skin an uneven tone. And don't even get me started on the brown spots.
Makeup can be very transforming when it comes to helping us with our skin issues. It's just knowing what to use (and what not to use) and how to use it that's key.
7 Anti-Aging Makeup Tips That Help You Look Younger
Anti-aging makeup tip #1: Prep your skin
One of the most noticeable things when it comes to skin and aging is dryness. And, one of the easiest ways to make yourself look older is by not doing anything about this dryness! It doesn't matter what foundation and concealer you purchase, or what the commercials promise you, if you don't have a good base to start with, none of them will look as good as you want.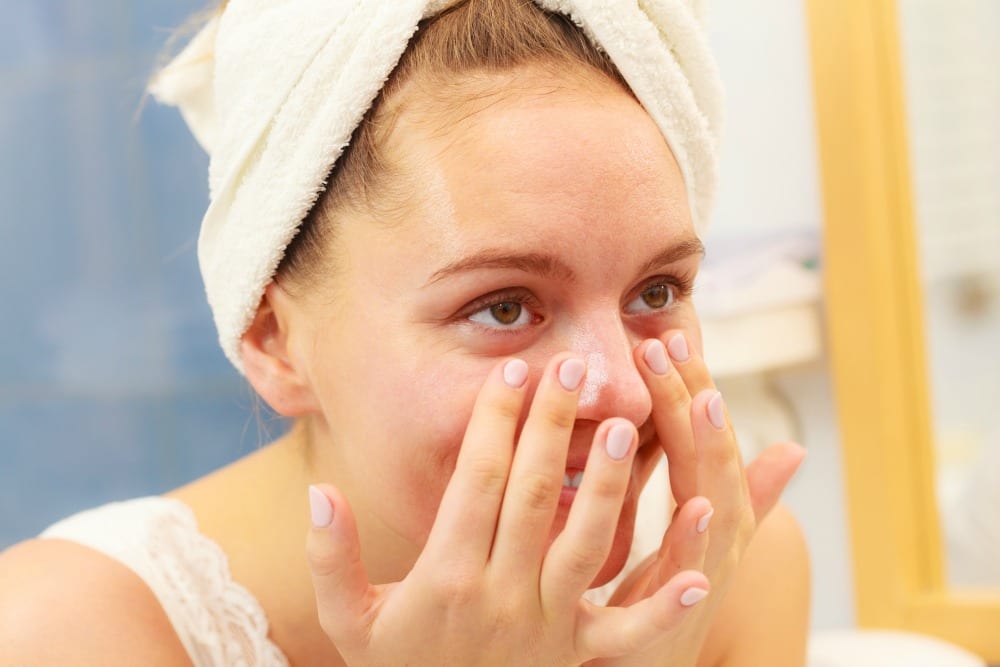 So, step number one is to make sure you're prepping your skin. A couple of ways to do that is to use a cleanser that doesn't dry out your skin. I've been using L'Oreal Age Perfect Cream Cleanser and PCA Dry Relief Bar. The dry relief bar is more than I usually pay for skin care and it was a bit hard to shell out that money at first, but I am so glad I did.
Step number two is to use a face moisturizer at night and before you apply your makeup in the morning. Your moisturizer will plump the skin and can help reduce the appearance of fine lines and wrinkles. You'll also want to use an eye cream, gently dotting it around your eyes.
Now your skin is prepped and ready.


Anti-aging makeup tip #2: Cover those red patches
As I mentioned above, this is a big issue for me. So big that I don't really leave the house without makeup, or at least dusting some powder over my face to decrease the redness a bit. I'm working with an esthetician to help with this and she's been educating me on what not to use on my face. (Like those oh so popular face brushes I've been using forever!)
The best way to cover up the redness is to use a concealer with a yellow undertone. It helps balance out the redness. I tried cheaper concealer and was not happy with it at all. Concealer usually lasts me for several months, so I was okay investing in this one from Clinique. You can also use a color-correcting base like this one. It neutralizes the redness and also helps keep the skin hydrated throughout the day.


Anti-aging makeup tip #3: Pay attention to your brows
I will be the first one to raise my hand when asked 'who ignores their brows?' Maybe it's because I have bangs and rarely notice them or maybe it's because it feels like too much work. Who knows? But what I do know is a great set of brows can definitely make a difference.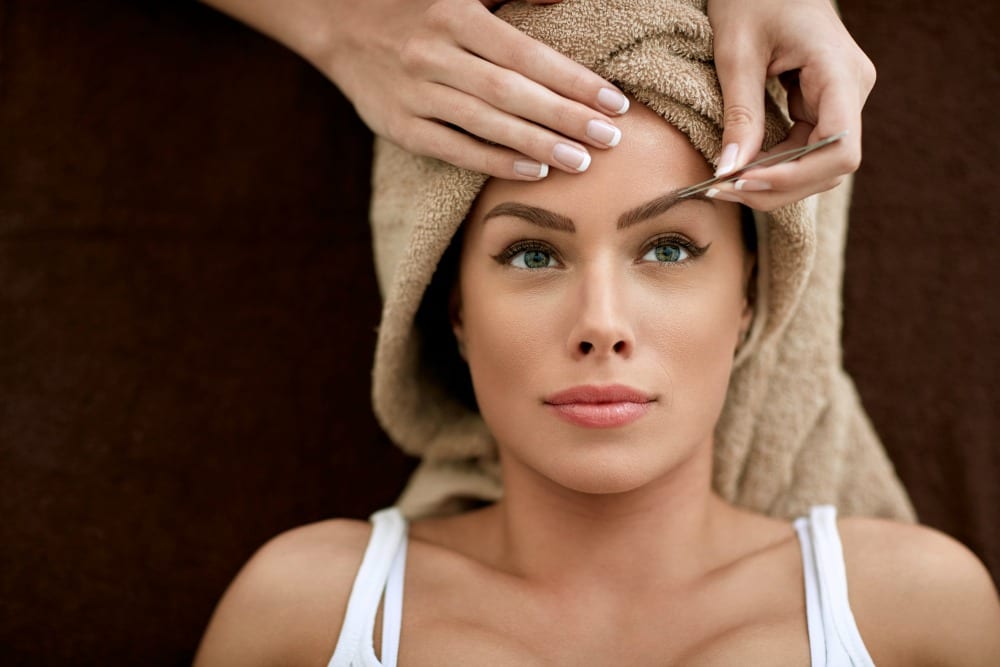 If your brows are out of control and do not have a nice shape, go get them done. I only have to pay $10 to have my brows done at the nail salon and they do a really great job. They have one lady who does brows and she's good at her job. Be sure to find someone reasonable and that you trust. Getting unruly brows under control and shaped can make a huge difference!
The other issue with our brows is they tend to thin as we age. And thinner brows age us. My daughter has tried to get me to use a brow pencil for years and I just didn't want to. It's too much trouble! But then I received one in my October Glossybox and oh my, does it ever make a difference. I won't use it every day, but I'll definitely reach for the brow pencil when I'm attending an event or going somewhere I want to step up my game.
Anti-aging makeup tip #4: Cover those undereye circles
I had a reader recently email me about this issue too and it's a problem so many women have, no matter the amount of sleep they get.
For very dark circles, start with a color corrector cream. It'll help with the blue and purple tones & brown and black tones undereye circles tend to have. By far, I think the best color corrector to own is the Stila Correct & Perfect Palette because it has 5 different cream shades and 2 powders. This way you can really experiment with what works best for you. And you can use it on a number of skin issues.
After you color correct, then it's time to conceal. Tap a little bit of concealer over the color correct and blend with a damp blending sponge. To conceal on the go, my all-time favorite product that is affordable is Maybelline's Instant Age Rewind Eraser for Dark Circles. I love it and it works.
Set your under eye area with a light weight powder and you're good to go.
Anti-aging makeup tip #5: Curl your eyelashes
Curling your eyelashes will open your eyes and make them appear a bit brighter and bigger. If you've ever heard or been told to curl your eyelashes after applying mascara, I would encourage you to stop. Eyelashes can get stuck to the curler (because of the mascara) and you'll wind up pulling them out.
Make sure you purchase a good eyelash curler, replace the pads every few months and don't clamp down too hard on your lashes.
Curl your lashes and then apply your favorite mascara.

Anti-aging makeup tip #6: Give your cheekbones a lift
Now, I don't think everyone needs blush. Especially those of us with skin that is already a little red. But if your skin is yellow or olive-tone, blush can give your cheekbones a lift and brighten up your face. If you have dry skin, a cream blush is your best bet. Apply a little with your finger to the apples of your cheeks, then take a blush brush and sweep it along your cheekbones.
For those of you who have redness like myself, I recommend a bronzer to give yourself a little glow.
Anti-aging makeup tip #7: Wear lipstick or gloss
A pop of color on our lips can wake up the skin and give us a bit of a glow. Since our skin loses color as we age, we can use all the help we can get! I'm not saying you always need a pop of color, especially if you have on a lot of eye makeup – you'll be better off with a neutral lip, but with some gloss for shine.
Make sure you use a moisturizing lipstick. I'm a big fan of Burt's Bees lipsticks and have several colors in my lipstick arsenal – from a nude to a red. They can moisturize your lips for up to 8 hours, glide on smooth and come in 14 gorgeous shades.
If you have thin lips, you might consider using a lip crayon which will give you a fuller pout. You can line and fill your lips with one product.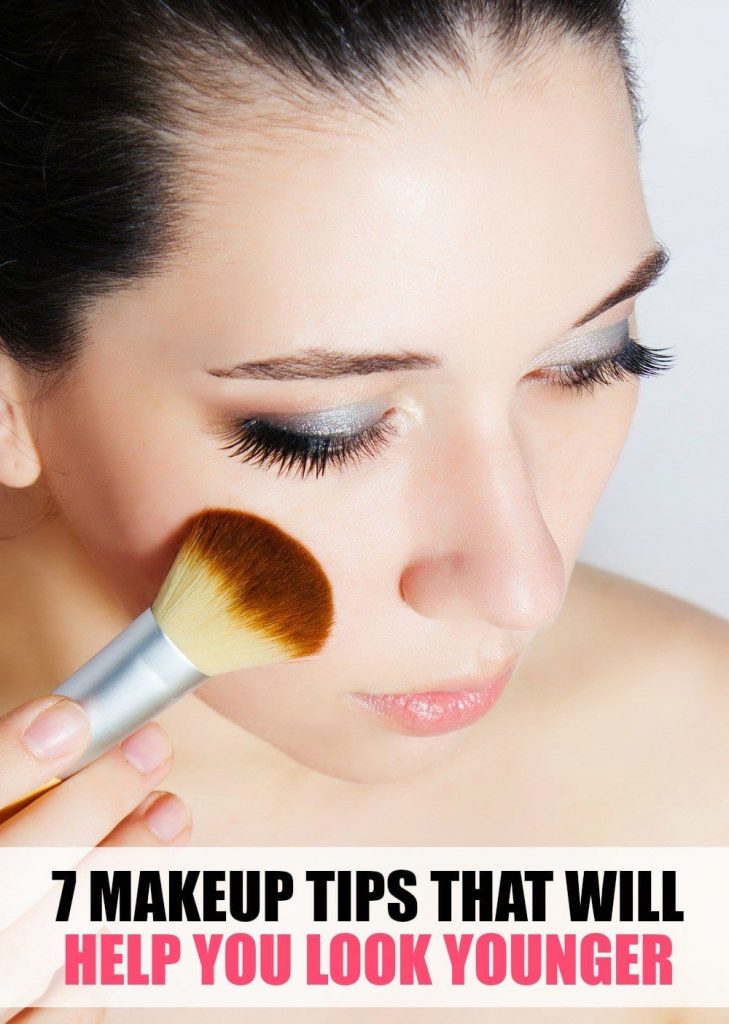 I hope these makeup tips encourage you to experiment a little! Do you have any makeup tips that help you look younger? If so, do share!
MORE ARTICLES I THINK YOU'LL LIKE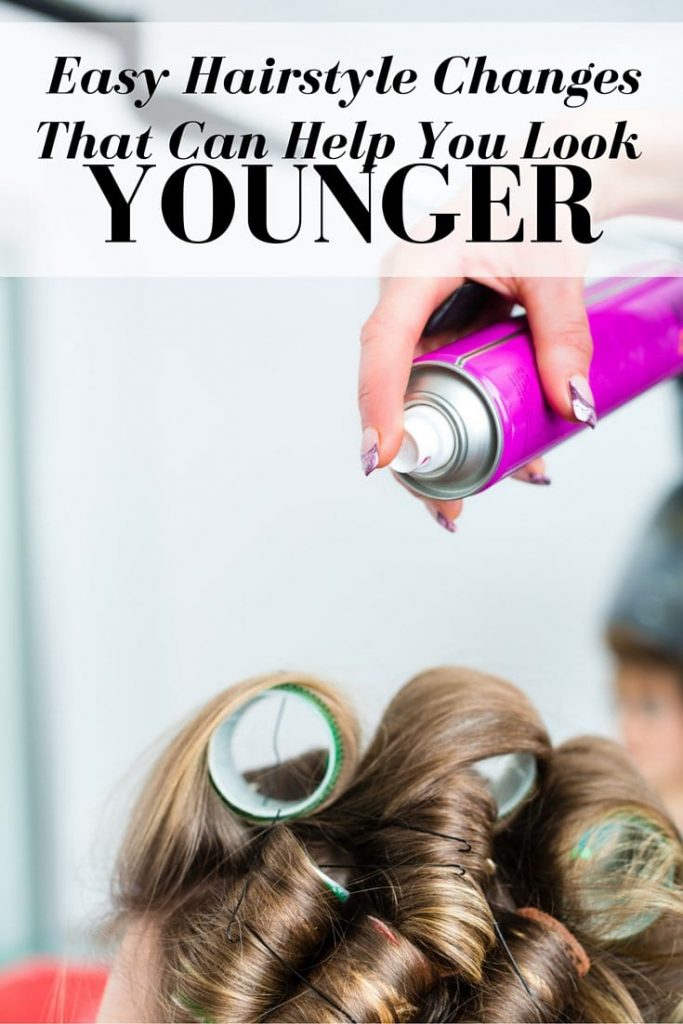 Easy Hairstyle Changes That Help You Look Younger