If you're looking for a Holiday dress that's modest, comfortable and covers in all the right places, the Buffalo Plaid Pleated Dress is for you. It's a timeless dress that will carry over easily from year to year and one you can wear to parties, family gatherings and even a fun night out with friends.
I have a hard time when it comes to shopping for Holiday dresses. Either they're too short, too tight or too dressy for my casual little town. So when I saw this red plaid dress from Foxcroft, I knew it was the one I needed.
It's a festive shade of red and the pleats give it some added style. The chiffon material and the shape of the dress help give a little swing to it when you walk. I'm wearing a size 6 and the length for me is perfect. I like most of my dresses to be at the knee or longer. Also, since it's not cinched in at the waist, I can indulge in all those tasty holiday party foods without having to worry that my dress will get increasingly uncomfortable as the night goes on.
If red isn't for you, this dress also comes in Winter White.
I styled the dress with black pantyhose, my favorite black heels, and a sequin clutch. I'm officially ready to party! How many Fridays are there left until Christmas? Not very many my friends.
Shop this dress and more on www.foxcroftcollection.com.
More Party Perfect Features on Mom Fabulous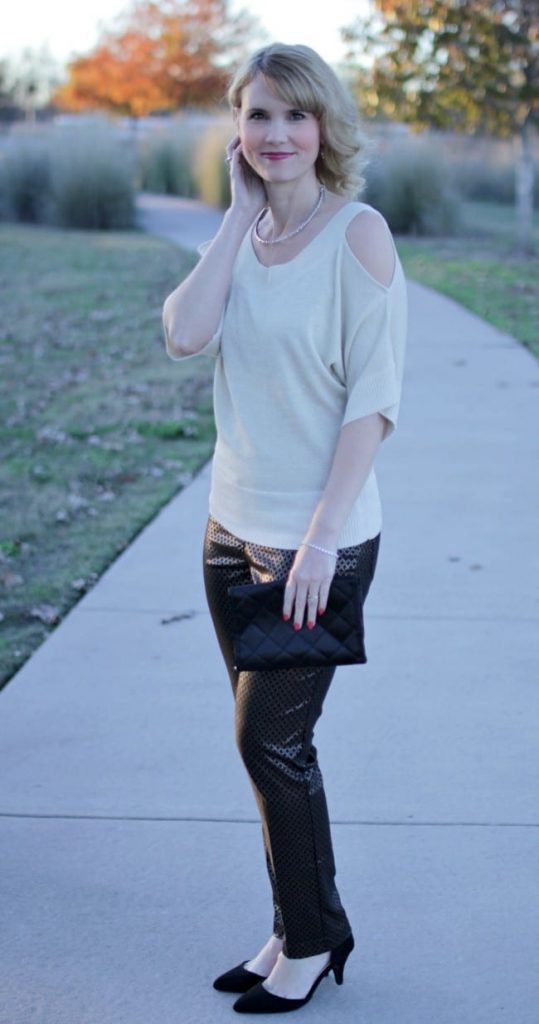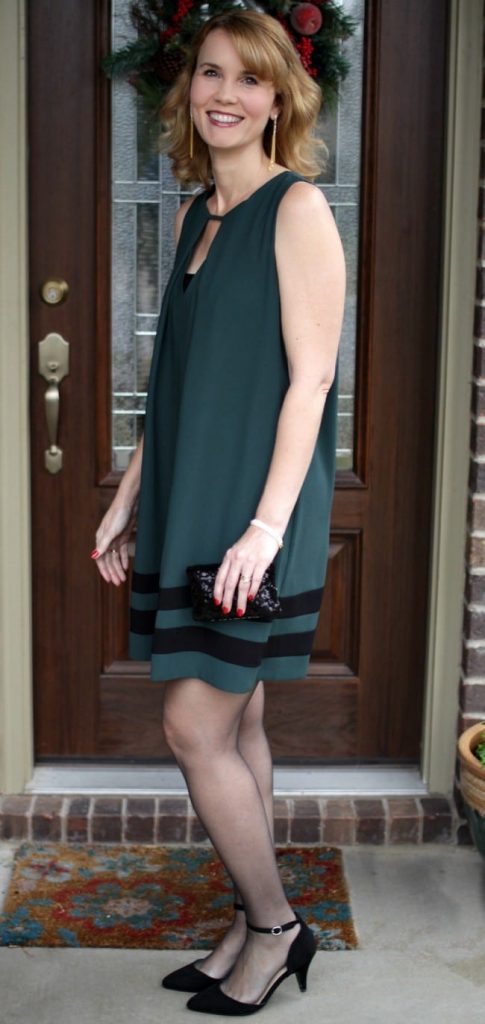 Disclosure: Mom Fabulous received samples in order to facilitate this post. All opinions are my own.