This is a sponsored post written by me on behalf of CuVerro. All opinions are 100% mine.
Have you seen the meme where it's a picture of an immaculate house and it says "Please excuse the mess?" I laugh every time I see that picture because that used to be me. You know, the woman who is constantly apologizing for a mess that doesn't even exist. I've definitely gotten better over the years. Older and wiser I guess, right? Can you relate to that or do you lean more towards the middle where people can take your mess or leave it?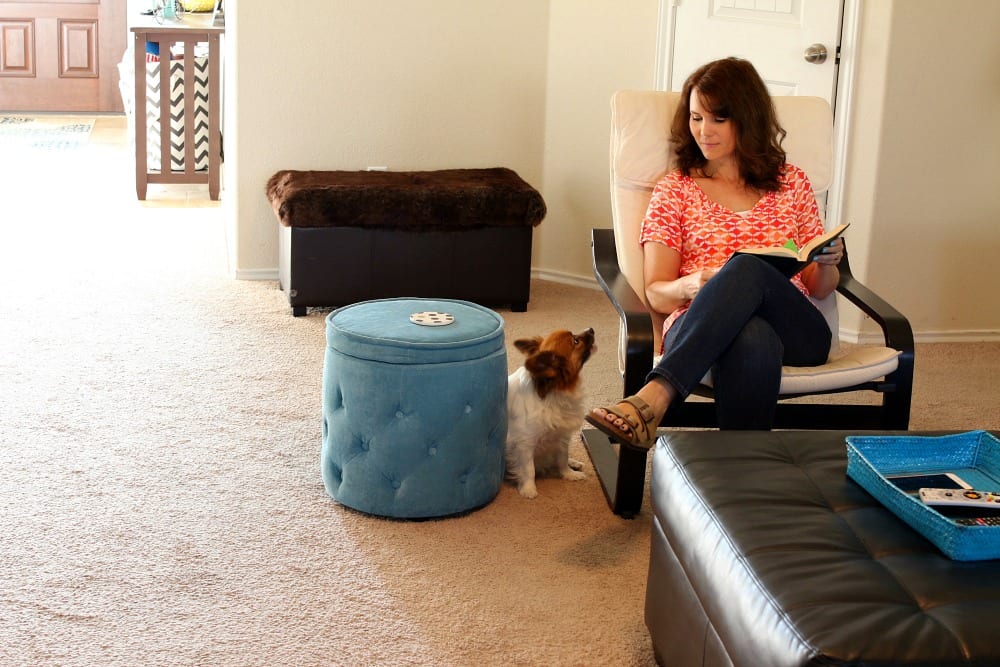 I've always been good at keeping the clutter under control, but it's keeping things clean that I need help with. In fact, I would go as far as to say I seriously hate cleaning. If you set a load of laundry or a dust rag in front of me, I'll pick the laundry every single time.
But recently, more than ever, my eyes have been opened as to just how dirty my house can get and how I should make more of an effort, and some simple adjustments here and there, to keeping it clean and my family healthier in the process.
Over the next few months, I'll be shedding some light on just how dirty my world around me is. Doesn't that sound like a blast? Ha! I think it's something I need to be aware of and that's why when CuVerro®,, which is a special bacteria-killing copper, reached out to me to partner up, I said yes.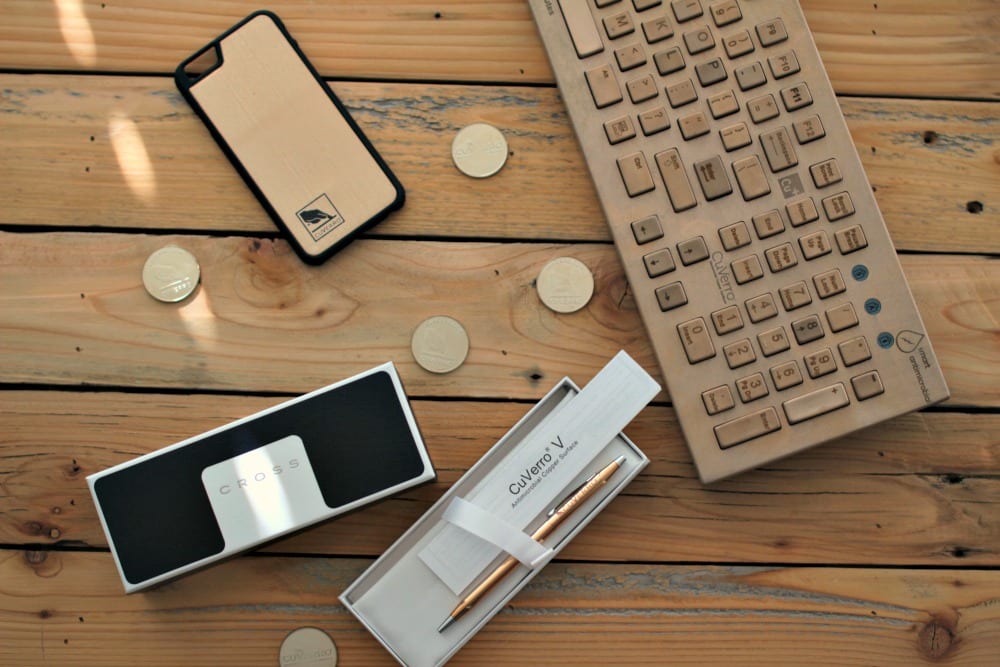 You'll be hearing a lot more about this company and their mission in the coming months, which I'm excited about. Copper is a proven surface that has the ability to kill bacteria and create healthier environments you care about – whether that's your home, hospital, day care facility or fitness center.
Testing Surfaces In My Kitchen
I was sent a tool to test/swab surfaces in my home that I frequently touch to see how dirty they are. I thought the best place to start would be my kitchen since this seems to be one of the most important places to be kept clean. This is where I'm handling food that my family eats after all!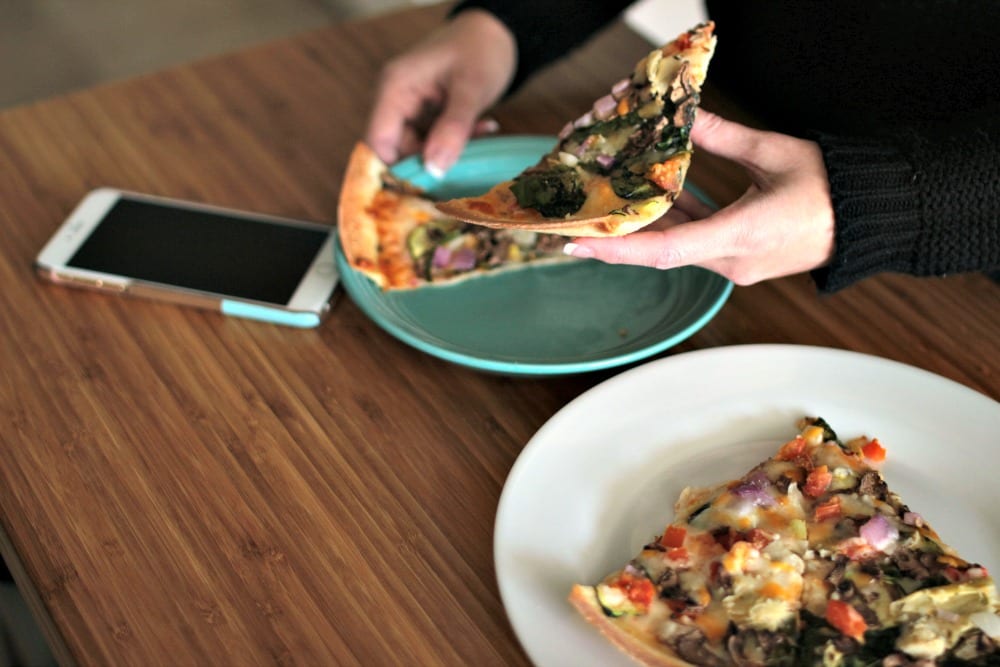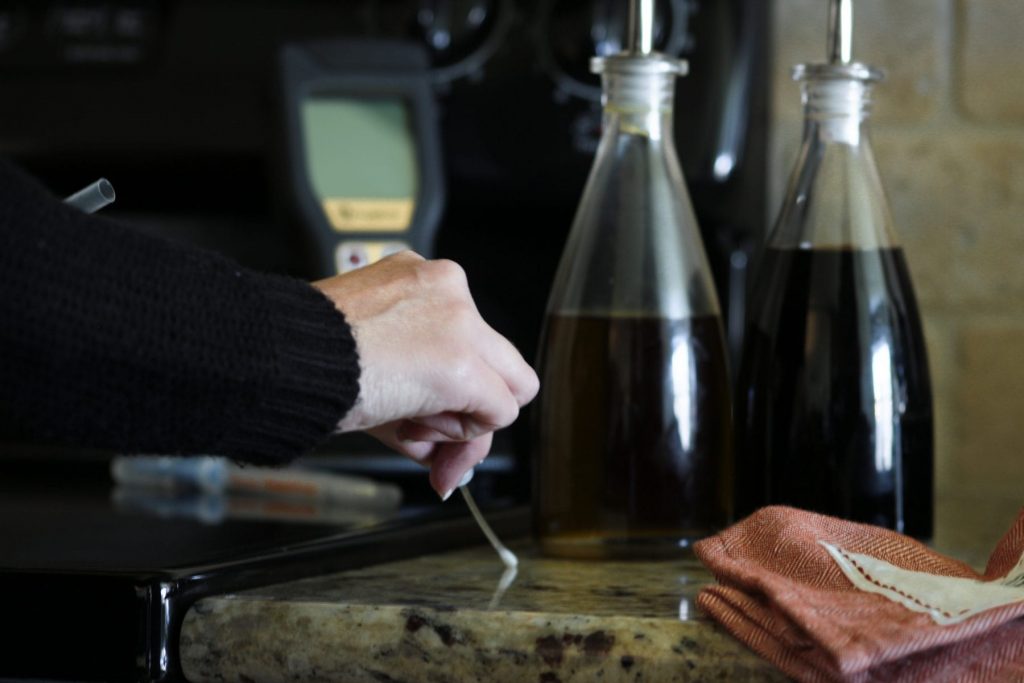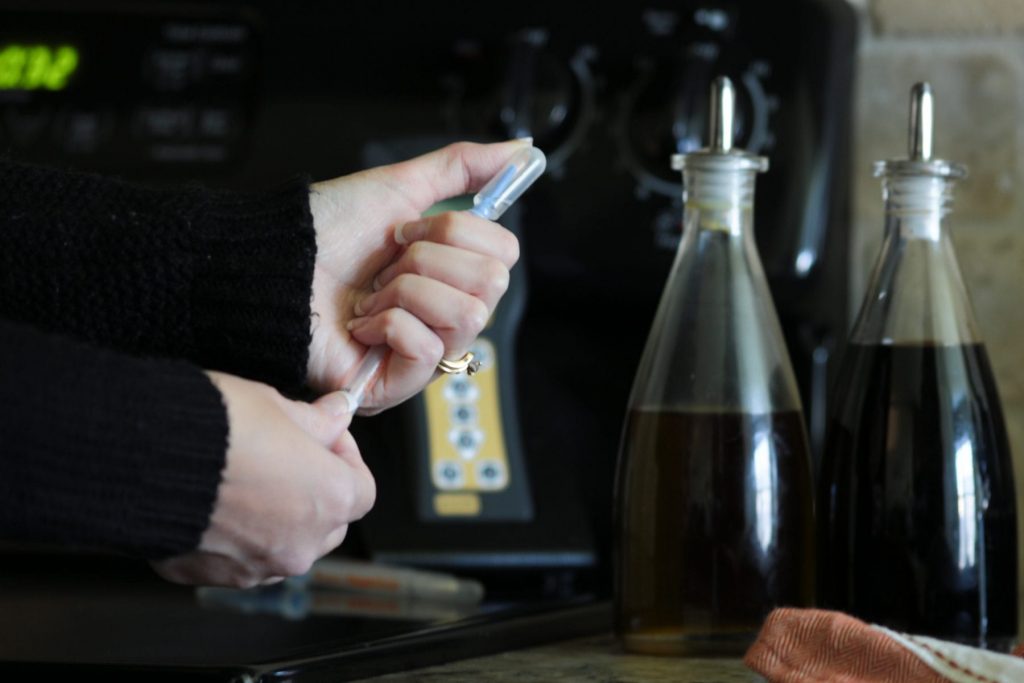 I tested the kitchen counter near the stove and our kitchen island first and they were both embarrassingly dirty. (If you're wondering what tool I'm using to test, it's an ATP tool and yes, I did feel like a very cool scientist. I even have test tubes in my refrigerator right now.) What shocked me and made my mouth drop to the floor was the test we ran on my cell phone. I swabbed the case and I had an idea it would be pretty dirty, but when I got a reading over 3,000 it made me feel slightly sick to my stomach. Anything over 300 is considered unsanitary. That is not good!
My phone goes everywhere with me and most recently it's been in an airport, airplane, hotel, hotel bathroom…you get the idea. And like you I imagine, sometimes I cook and use my phone at the same time. But I don't always think to wash my hands in between touching my cell phone and handling our food. Please tell me I'm not the only one. Pretty please? Here are a few changes I plan on making after seeing these testing results:
Wash my hands in between cell phone uses (every single time)
Disinfect cell phone case
Look into copper cell phone cases made by CuVerro (they currently sell cases for iPhone 6 and 6s)
Maybe not using my phone at all while I cook and eat!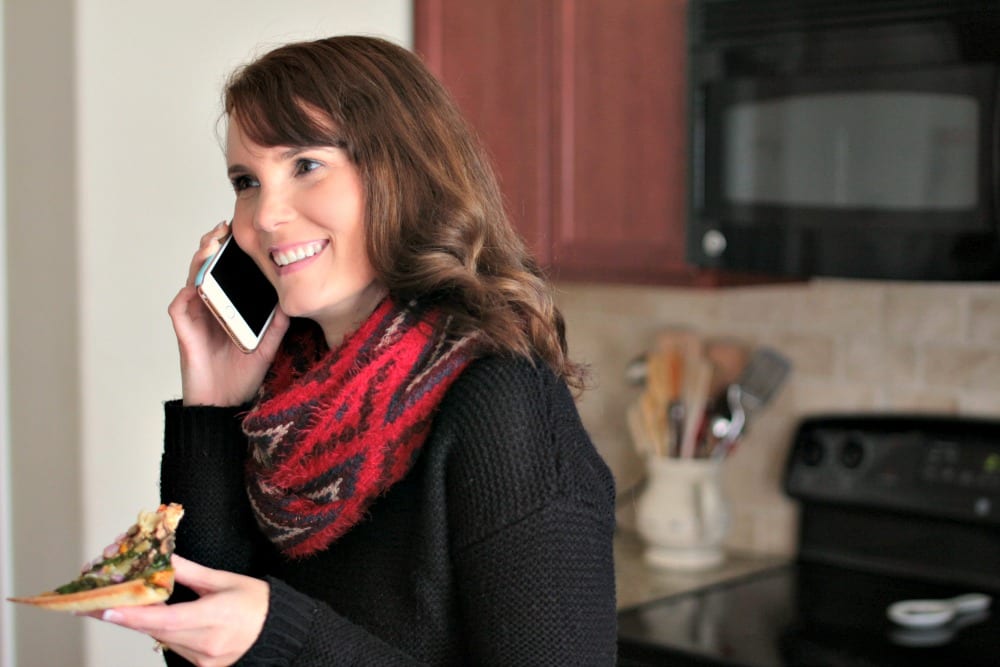 Are you familiar with the EPA testing results that copper surfaces have been proven to kill 99.9% of bacteria within 2 hours of exposure? I wasn't either. I grew up with copper as decor in my parents' home and now it's a hot commodity found at thrift stores and flea markets among my friends. But I've read the scientific proof, I've looked over the CuVerro website and although I'm no scientist – it makes sense to me.
Now, I want to get real with you all here for a minute. I'm not one of those germaphobes and I don't think I ever will be. But my husband and I are getting older and recently we both made the comment that we just don't ever feel 100%. We don't smoke. We don't drink a lot, other than the glass of wine and cocktail here and there. We eat healthy, although we could probably do better. And yes, we could use help in the exercise department.
But if there are changes here and there we can make in our home to kill harmful bacteria, I'm all for it. And if our hospitals, doctor's offices and gyms can switch out surfaces for copper, knowing they can make a huge impact on the overall health of the environment don't you think they should try? I certainly do.
Here are a few ways you can make a difference in your home or community when it comes to getting the word out:
1) First, educate yourself
2) Reach out directly to the leaders in your community and ask them to bring copper into places where it can really help – hospitals, schools, doctor's offices, healthcare providers
3) Share this blog post and tag someone that can make a difference
4)Browse the catalog or products on CuVerro to see what you can use in your own home
Here are a couple of fun questions for you:
What do you think the dirtiest space in your home is?
What do you think I should test next?
I can't wait to see your answers. (Please don't say the toilet. I mean really…we know it's dirty. Get creative!) For more 'Eww…' check out CleanAsCopper.com!