This post is sponsored by Vocalpoint and DICK's Sporting Goods ®. All opinions are my own.
When I first started writing and sharing back to school features a few weeks ago, everyone was commenting about how far away it was still. But as I sit here now, we have a little over a week until the first day of school. Which means we are in full on preparation mode. From school supply shopping and apparel, to finding the perfect backpack and something that's new for us – packing up a kid to send off to college.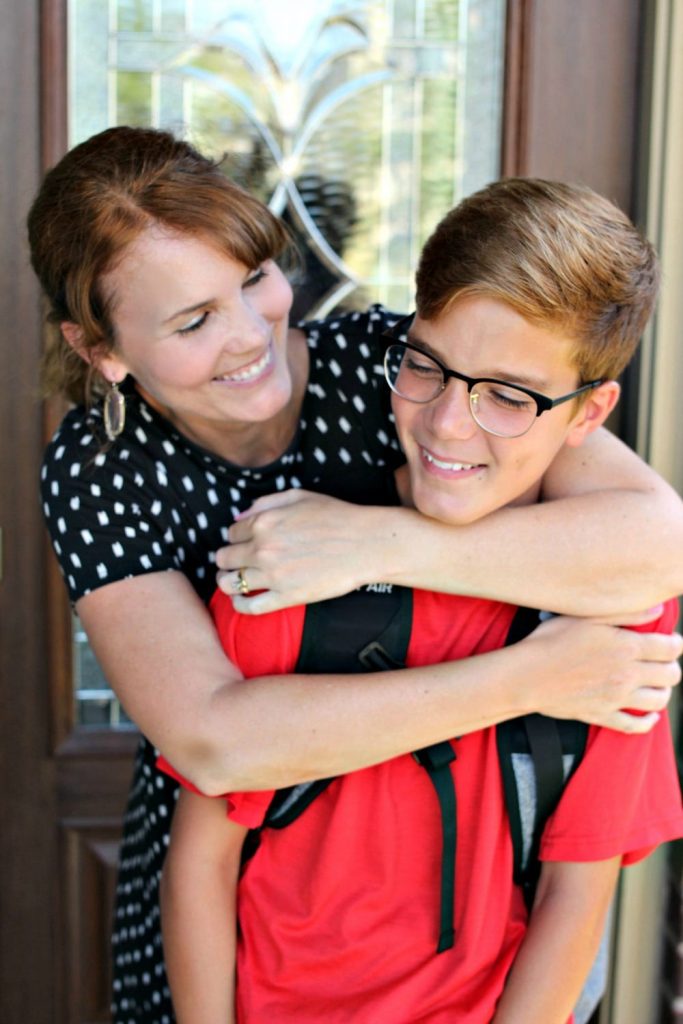 In all honesty, I've been so focused on getting my daughter ready for college that I realized I had done zero back to school shopping for the boys. (Sorry dudes!) My oldest son Josiah is so low maintenance and only wants a few new t-shirts. Plus, he's in his senior year of high school and is pretty much over the school scene already. (I don't blame him.)
My youngest son Aaron had a few specific items on his back to school wish list, so we headed out to our local DICK's Sporting Goods to shop for items like shoes, backpacks, lunchboxes, joggers and graphic tees. Aaron is the kind of kid who knows what the trends are and know what he wants. Here's what he told me boys his age want for back to school.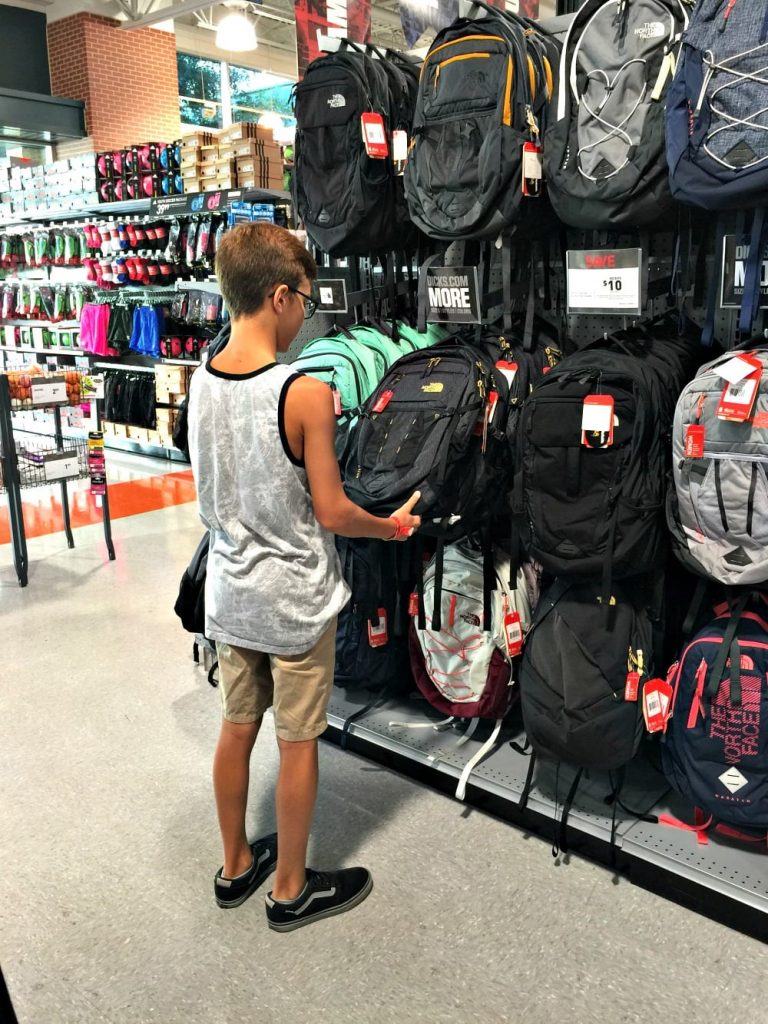 5 Back to School Fashion Trends & Must-Haves for Boys
Athletic shoes
The athleisure trend is big this year for both boys and girls. Some were hoping this trend would die quickly, but I actually like it. While I don't sport the trend myself (but maybe I should try!), I love the look. A great pair of athletic shoes are perfect for this trend and Aaron looked at a ton while shopping. He had his eye on some all white shoes (which he said is a big trend right now too) and tried on several pairs.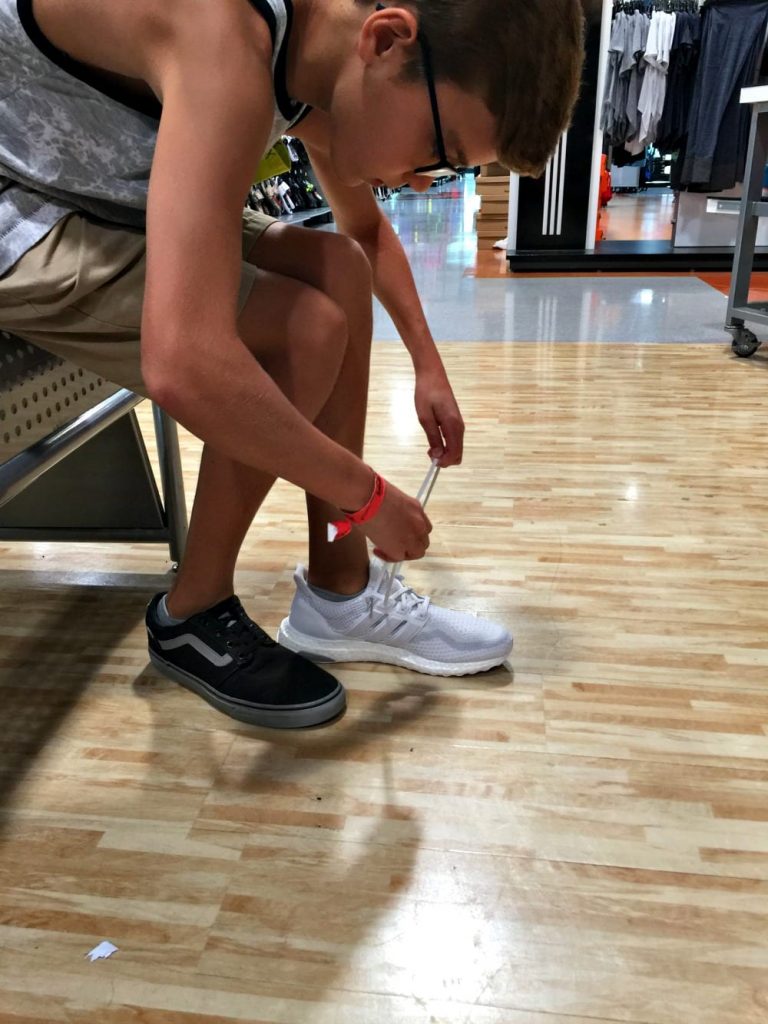 From Nike Flex to Adidas Ultra Boost, DICK's Sporting Goods have the brands kids want. We had a long talk with one of the employees about the awesomeness of these new Adidas Ultra Boost and how he's had people coming in non-stop asking about them. Aaron said they were some of the most comfortable shoes he's ever tried on.
Joggers
To go along with the athleisure trend, joggers are huge this year. My son attends a school where they have to wear uniforms, so he had to go with joggers that are more of a cotton/slacks material like these O'Neill ones. He's excited that he can still wear these to school! You'll also find joggers that look more like sweat pants.
The whole athleisure trend is about casual clothing that are designed to be worn at the gym or out and about doing other things. Basically you look like you're going to the gym, but you're not. 😉
Graphic Tees
Graphic tees have been a back to school trend for as long as I can remember and they're still going strong. This year you'll see them layered under hoodies, bomber jackets and worn with joggers.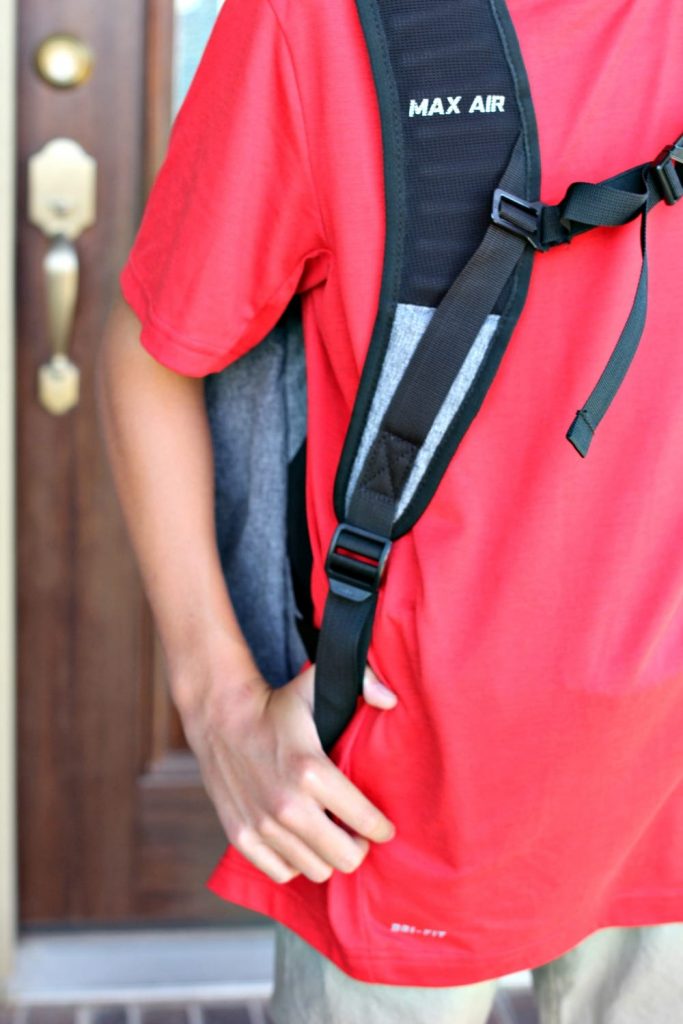 Aaron decided to go with a simple Nike tee and says it's one of the most comfortable shirts he's ever worn. The Dri-Fit material is perfect for him, as he gets quite sweaty while playing outside. (Like most boys do, am I right?)
A Nike Backpack
Less of a trend and more of a necessity is a backpack. But as any parent knows, the hunt for the right backpack is an important one for our kids. Their backpack is one way to express who they are, plus they need it to work for them and not against them. We've purchased backpacks in the past that were more work than help. From pockets that weren't big enough to stubborn zippers, we've seen it all.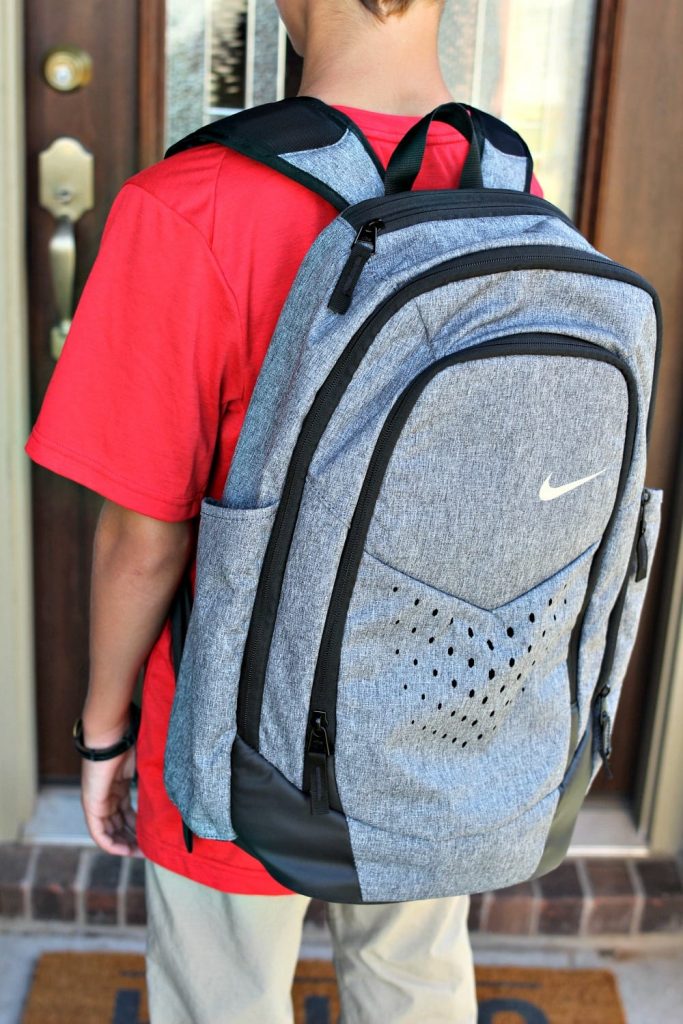 Aaron had a very specific backpack in mind that he had seen on someone (probably one of his favorite YouTubers). It was the Nike Vapor Energy Backpack in Grey. This is the perfect backpack to go from the gym to school and back. It features a wet/dry compartment to keep your clean and dirty gear separate, and has a padded internal sleeve designed to protect and store your laptop or tablet safely. He was ecstatic when he saw it at DICK's Sporting Goods and I was happy that meant one less store to visit.
They had such an incredible backpack selection and I'm fairly certain we looked at every.single.one.
The Perfect Lunchbox
My kids have always taken their lunch to school and we've gone through just about every type of lunchbox design you can imagine. Aaron is a vegetarian, so he takes a salad to school everyday and sometimes a pb&j sandwich. We needed a lunch box that was more wide than tall and he found the perfect one. This Nike Lunch Bag not only looks cool (it's a mini duffel bag!) but it's exactly what we were looking for.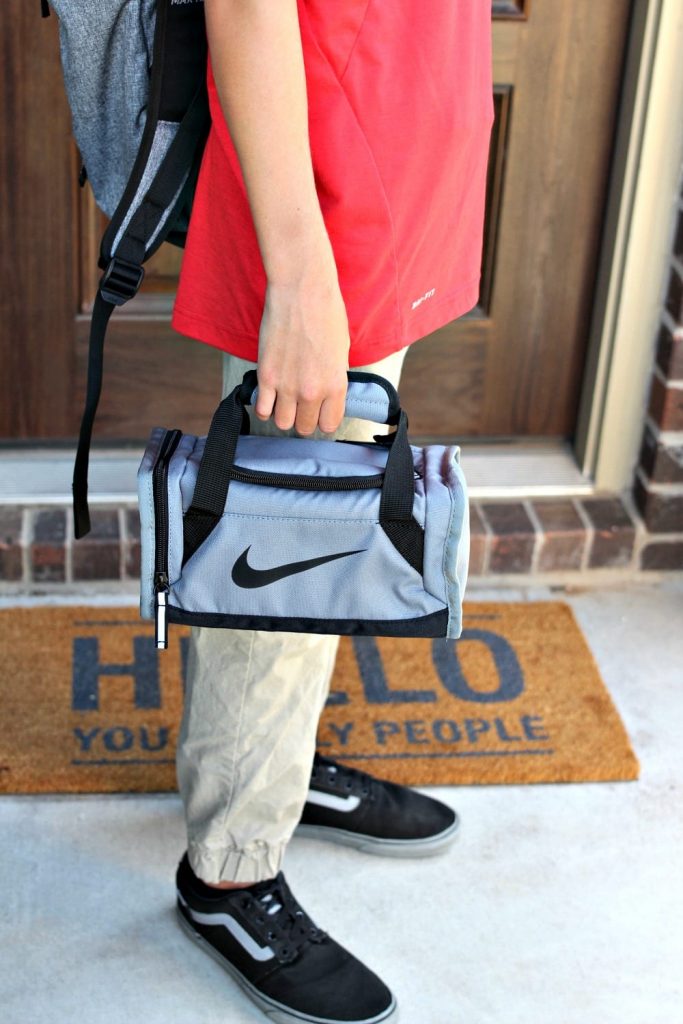 Just like their backpacks, a lunchbox is also a fun way to express their personality. Last year Aaron had neon everything and this year, he went for a more toned down look. You just never know what they're going to be into from school year to school year!
DICK's Sporting Goods had a really nice selection of back to school items and it felt so good to get quite a bit done in one trip. What trends and back to school items are your kids asking for this year?
DICK's Sporting Goods would like to help with your back to school shopping by giving away five (5) $50 gift cards. Enter below for a chance to win! Good luck!