This is a sponsored post written by me on behalf of Tyson Foods, Inc. All ideas, recipes, & opinions are entirely my own.
This Creamy Smoked Sausage and Potato Soup is not only incredibly tasty and easy to make, but it's ready in just under 30 minutes, making it perfect for those cold and busy week nights.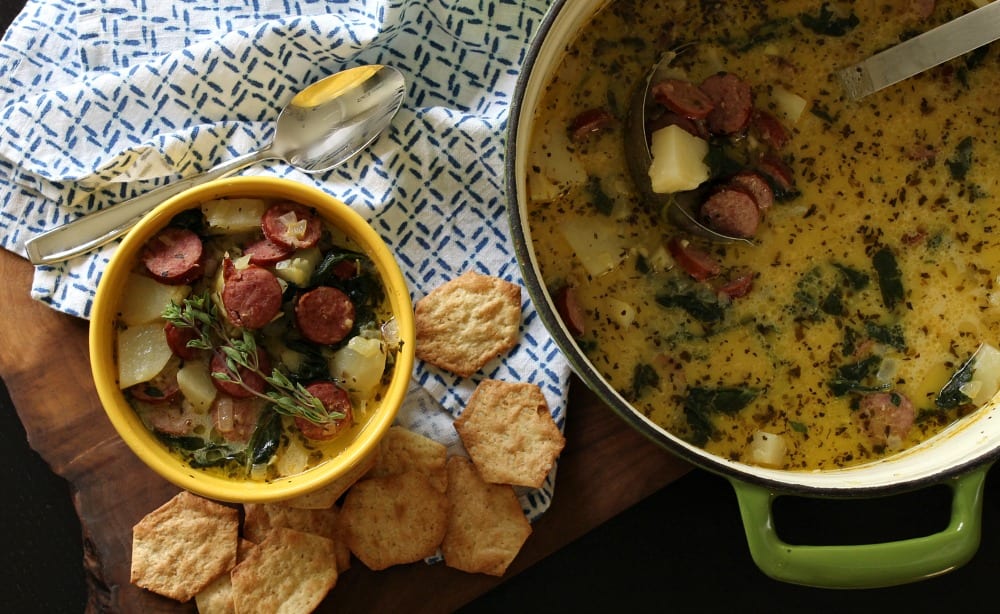 I wanted to call this recipe Creamy Smoked Sausage and Potato Soup with Spinach and So Much Flavor You'll Want to Eat the Entire Pot….but decided that was a little long. So I took out everything after 'soup'. Needless to say, I am so pleased with how this soup turned out. I combined about three different soup recipes my family has loved over the years, taking ingredients from each and created this very tasty dish that's perfect for the upcoming fall and winter nights.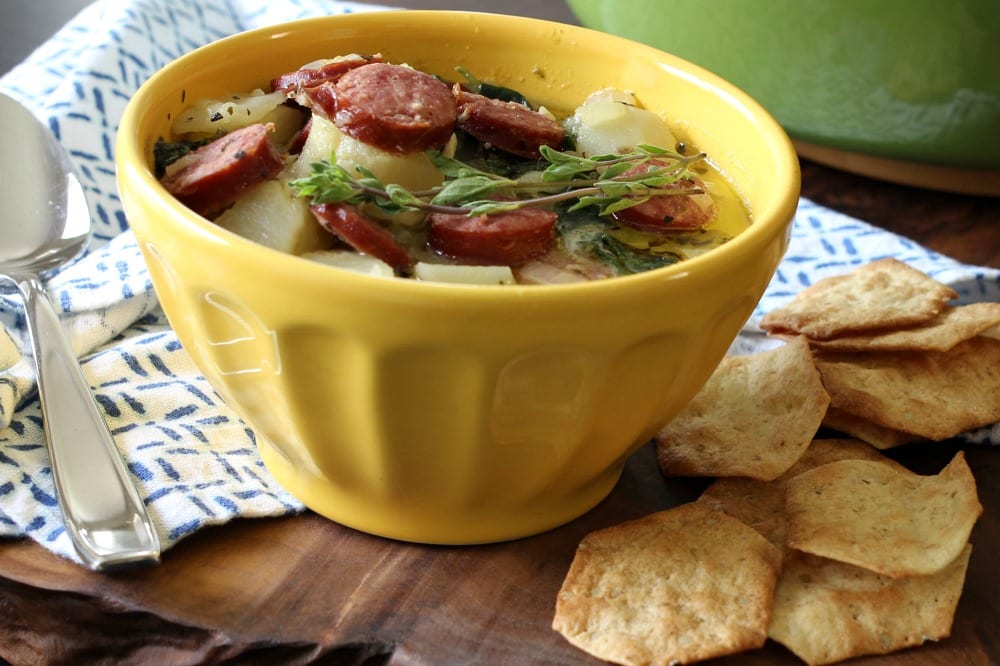 There are so many things to love about the soup. From the bold and authentic flavor of the Hillshire Farm® smoked sausage I picked up at our local Walmart (they had so many different flavors, it was hard to choose!) to the creamy texture from the milk and heavy cream – what's not to love? I love using Hillshire Farm smoked sausage for this recipe because it's made with high quality ingredients and also full of authentic flavor! This is a hearty meal the whole family can enjoy. Your kids will love the potatoes and smoked sausage. They might just eat their entire bowl of soup, spinach included. 😉 We had it with crackers, but a loaf of French bread would go well with it too.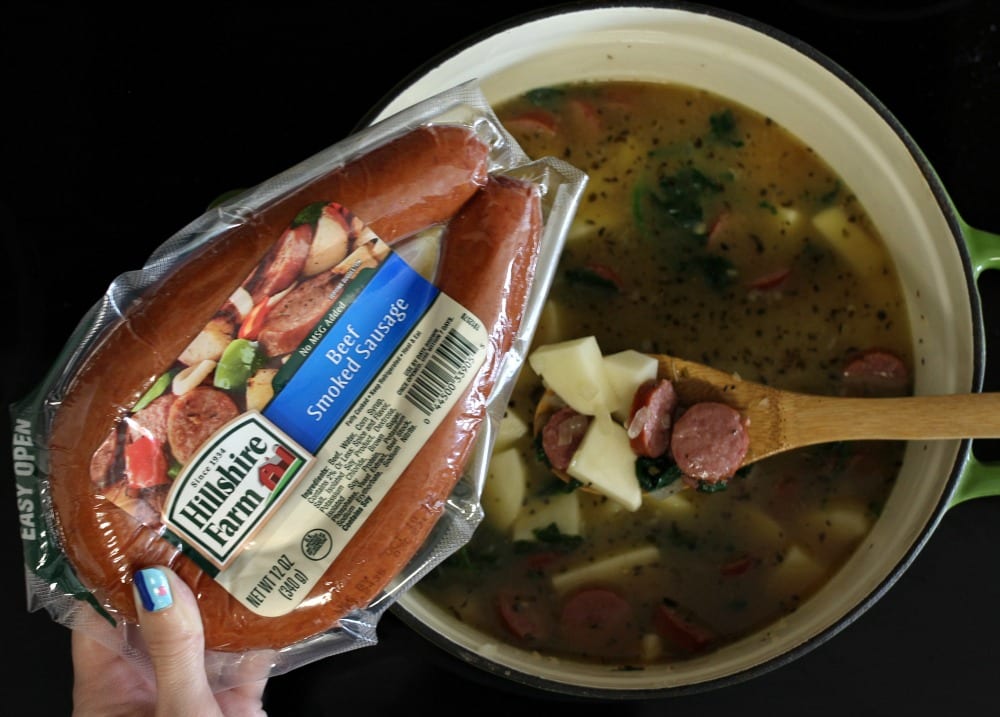 To show you just how easy this soup is, watch this video of the recipe coming together.
Easy right? All of these ingredients are easy to find and both kid and adult pleasing. You can also easily adjust the variations of the soup to fit with your family's needs. If you have milk allergies, just add about 3/4 cup more of the chicken broth. It won't have the creamy texture, but it will still be very flavorful. You can also swap out the spinach for kale, if you want a heartier vegetable. You can easily play around with the spices by adding rosemary instead of the oregano. The variations are endless!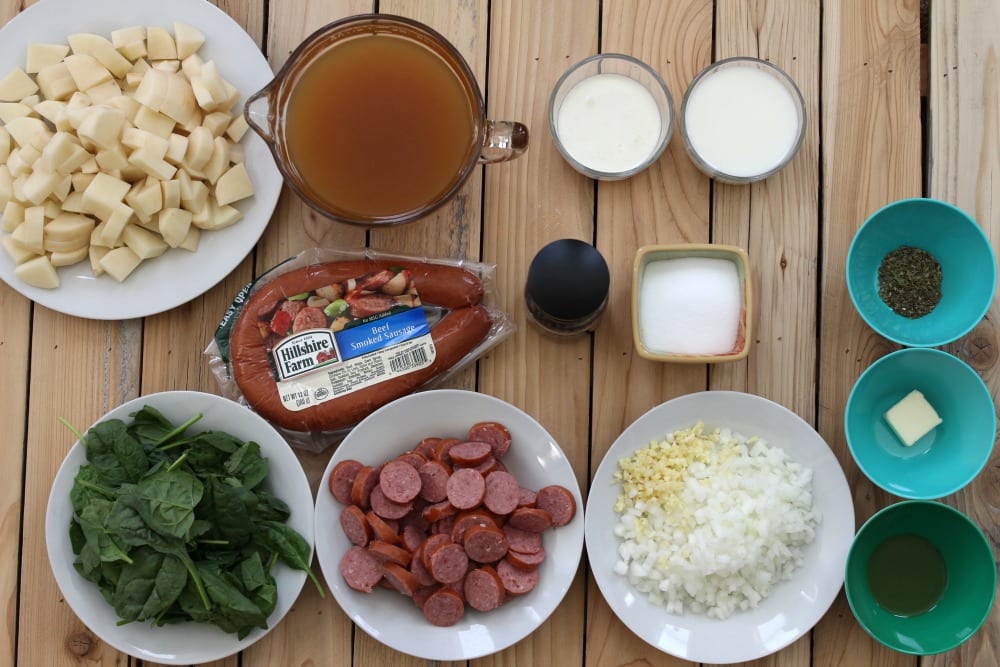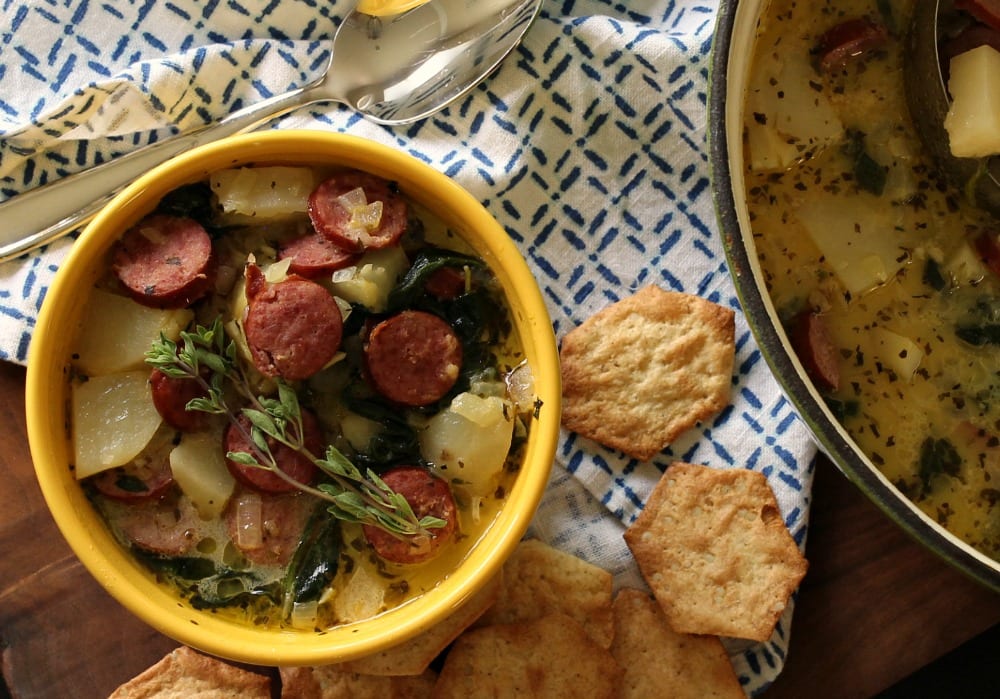 Here's a printable recipe for you. Enjoy! Be sure to visit HillshireFarm.com for more great recipes.
Pin this Creamy Smoked Sausage and Potato Soup to save for later
.