This post is sponsored by Keurig®. All opinions are my own.
As you may have heard (because let's face it, I've been talking about it non-stop) my daughter Hannah leaves for college soon. This is our first kiddo to send off to college, so we've been neck deep in figuring out what she can bring and what she can't; plus getting her set up with some of the comforts of home.
One of those comforts is coffee. We are a big coffee drinking family and it's something we love to share together. In fact, our oldest son is a barista, so he's been educating us on all things coffee. We love experimenting with different drinks and creating concoctions that become family favorites.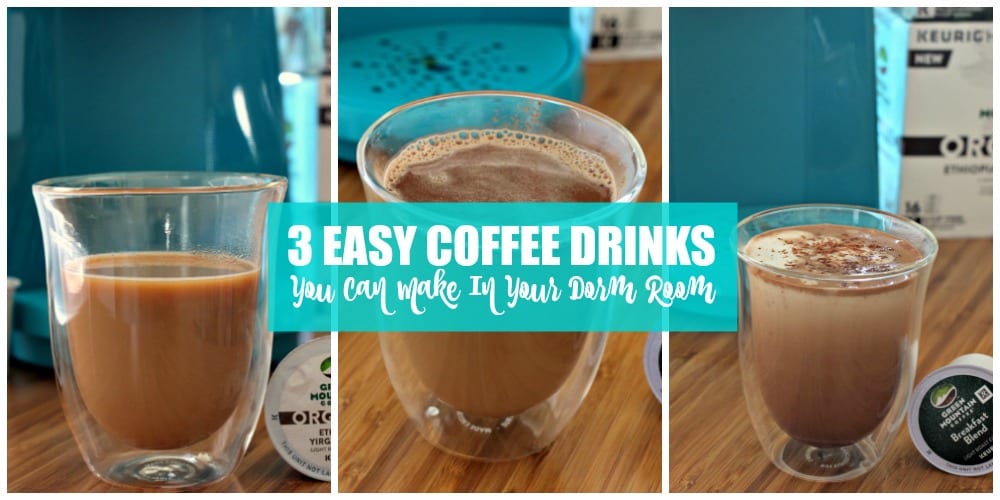 When we were going through Hannah's wish list of items she really wanted to bring, but didn't have yet, a Keurig® brewer was at the top of that list; a turquoise one to be exact. There is so much she can do with one in her dorm room, from heating up water for tea, cocoa and soups to making her morning (and late night study time) coffee drinks.
You might be thinking there's only so much a college student can do when it comes to making coffee drinks in their dorm room and you're right. But with a few key ingredients and their Keurig® brewer, you can make some tasty and outstanding drinks.
Here are 3 coffee drinks we think you're going to love.
3 Easy Coffee Drinks You Can Make In Your Dorm Room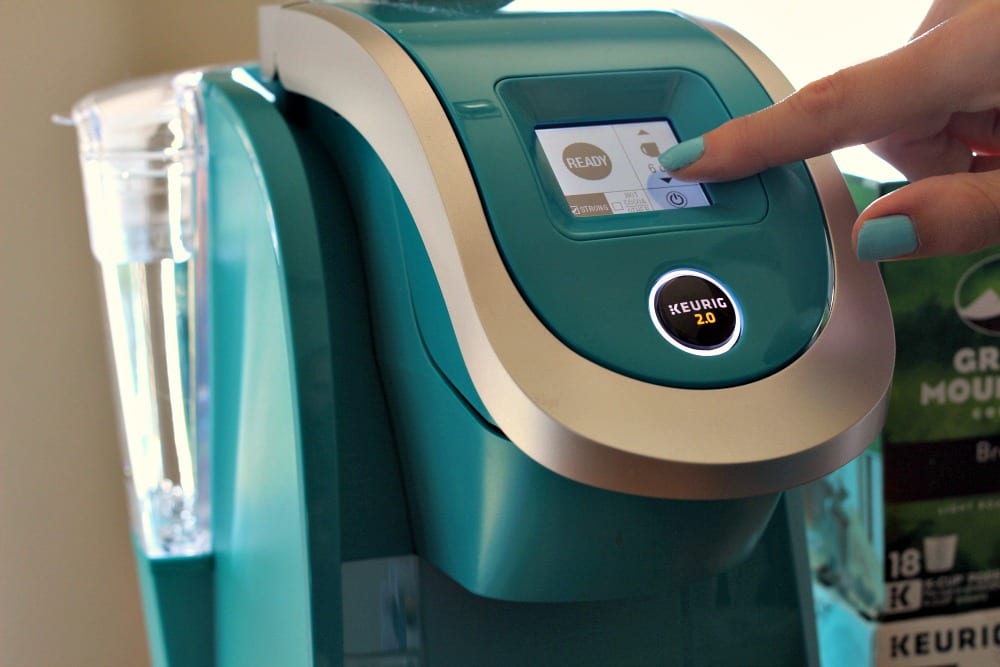 We used the Keurig® K250 Brewer, which comes in a nice variety of colors. It features a touch screen where you can choose the strength of the coffee and the size; or you have the option to only heat up water. It's simplicity at the touch of a button! The K250 brewer is $129.99, with other Keurig models ranging in price from $99.99 to $179.99.
All of these coffee drinks are made using Green Mountain Coffee® K-Cup® pods. The brand carefully sources the world's best coffee, using only the top 10% of coffee beans in world! The beverages have a nice smooth flavor and are the perfect base for all three drinks.
Easy Mocha Latte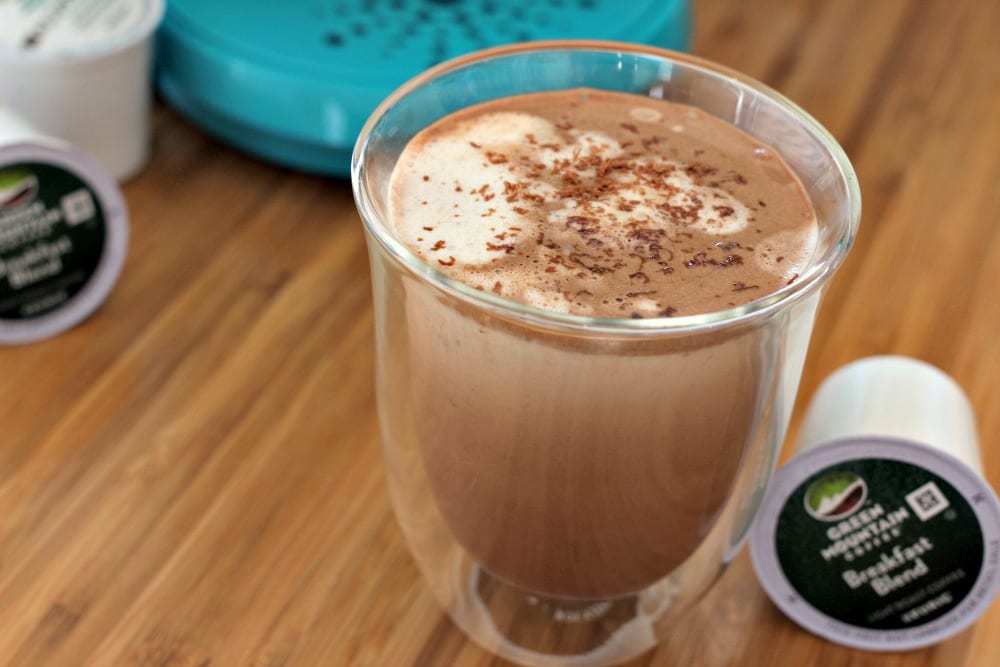 If you love chocolate and coffee, this is the drink for you. I made this as simple as possible and used only 3 ingredients. Since it does call for heavy whipping cream, you'll need a refrigerator in your room in order to make this.
Step one: Pour a packet of hot cocoa mix into your mug.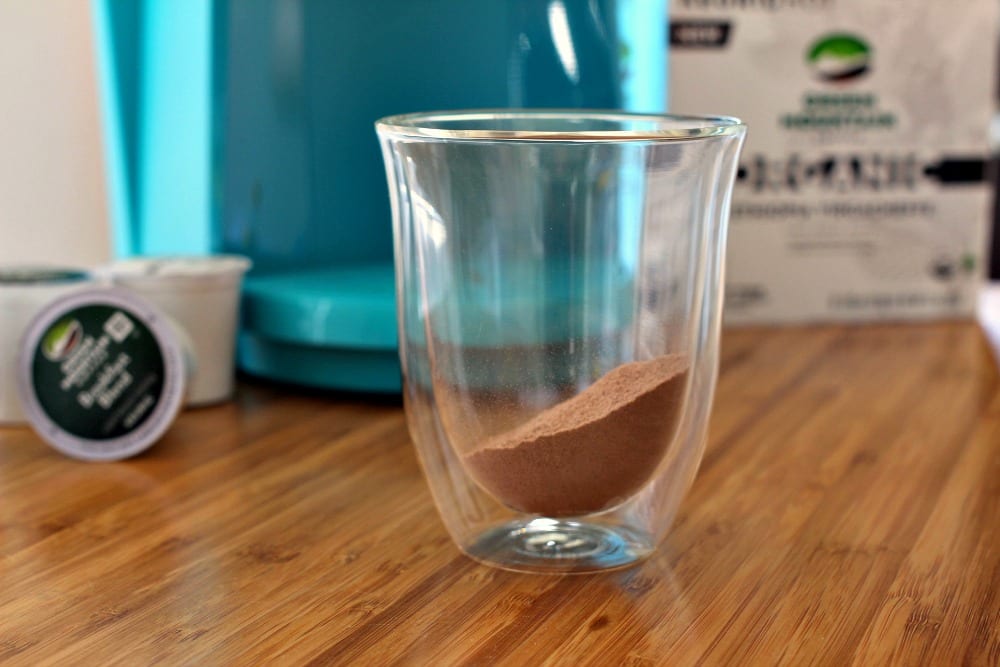 Step two: Brew a Breakfast Blend Green Mountain Coffee® K-Cup® pod of your choosing directly into the cup with the hot cocoa.
Step three: Mix the coffee and hot cocoa together.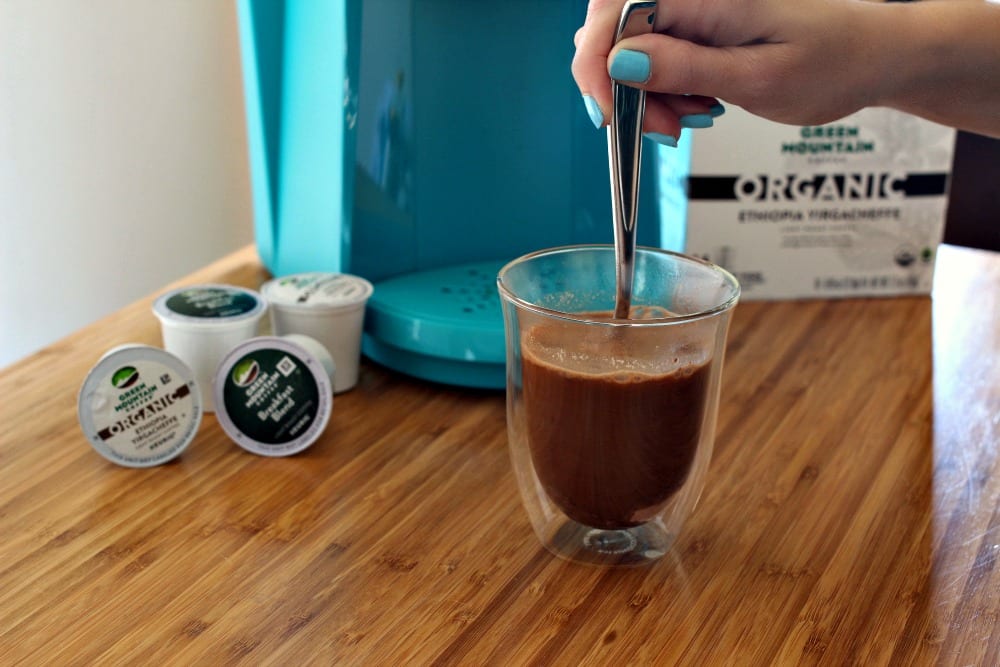 Step four: Pour heavy whipping cream on top. You can pour it over the back of a spoon if you want the cream to sit on top of your coffee and not mix completely in. It gives it a cool ombré effect, which will surely impress your dorm mates.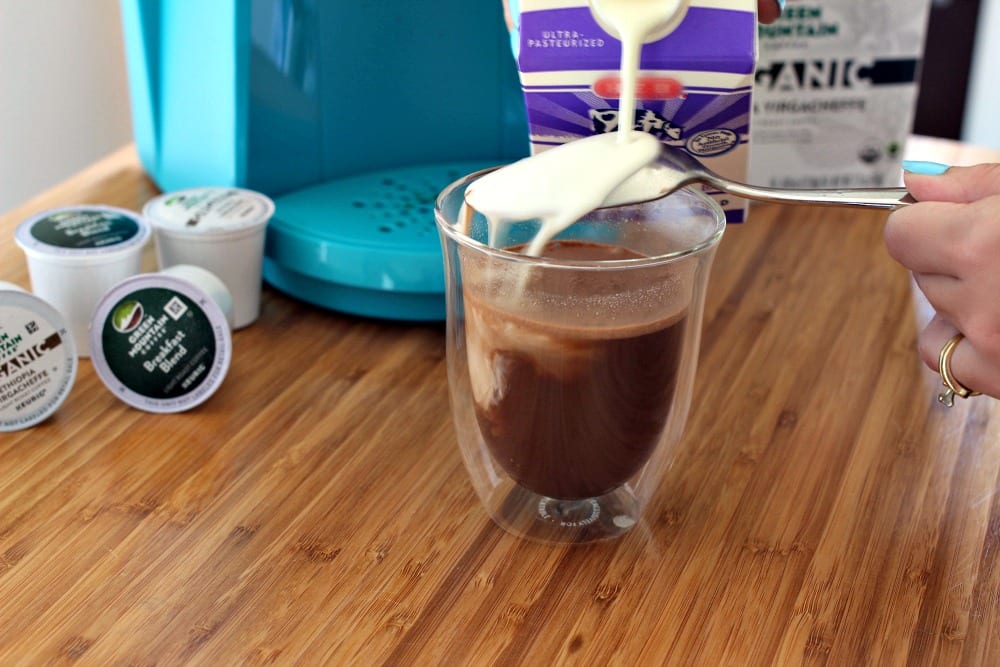 Step five: If you're feeling fancy and have a microplane available, grate chocolate on top. If not, no biggie.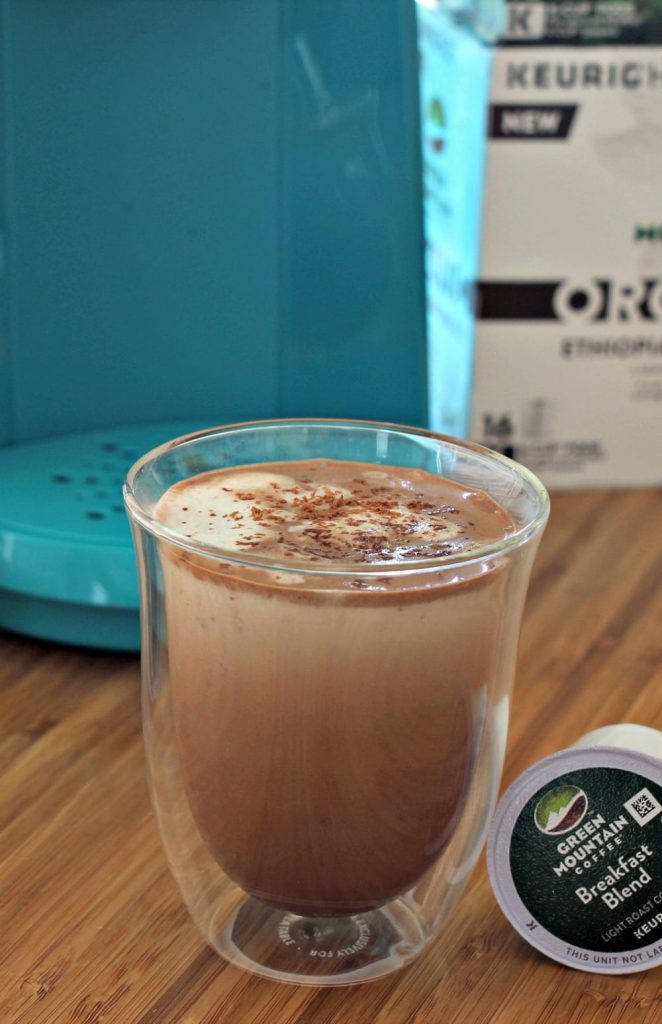 Drink up and enjoy the rich, smooth, chocolatey taste.
Hazelnut Spread Latte
If you like hazelnut spread and you like coffee, this is a win-win drink for you. Hazelnut spread does not need to be refrigerated, so it's the perfect dorm room snack companion. Plus, it makes one heck of a great addition to a cup of coffee. (Side note: you will need a microwave for this.)
Step one: Pour ¼ cup of milk into a mug. Add 1 Tbsp. (a spoonful – just guess) of hazelnut spread and heat in the microwave for 30 seconds. You just want to melt the spread and heat the milk slightly. Mix the milk and melted hazelnut spread together.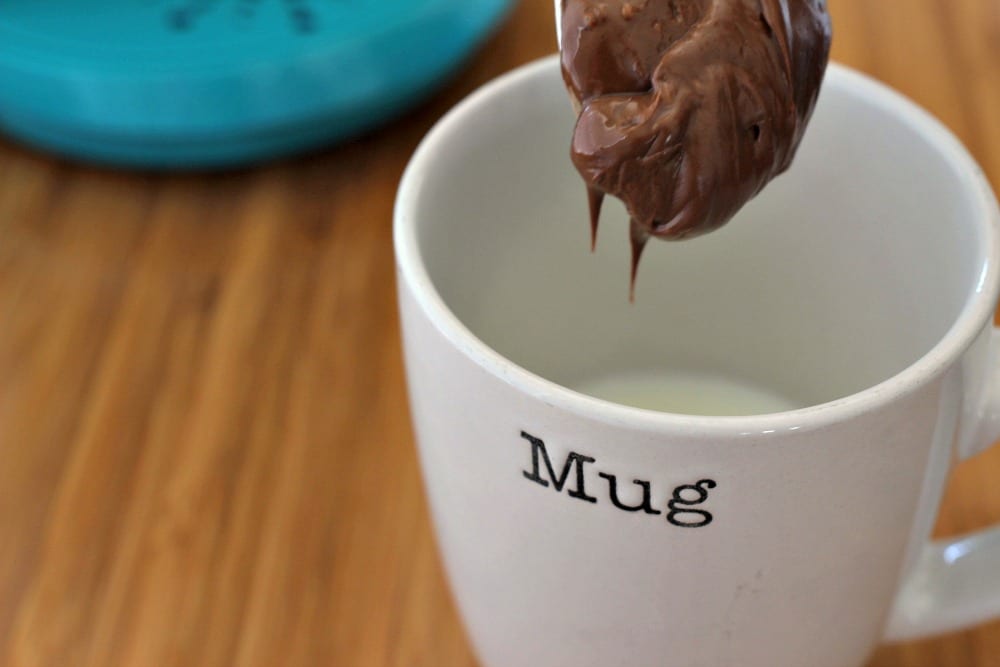 Step two: Brew a cup of Dark Magic Green Mountain Coffee® in your Keurig®, using the 4 to 6 oz. option.
Step three: After coffee is brewed, pour the milk/hazelnut spread mixture into your coffee.
Step four: Mix and enjoy.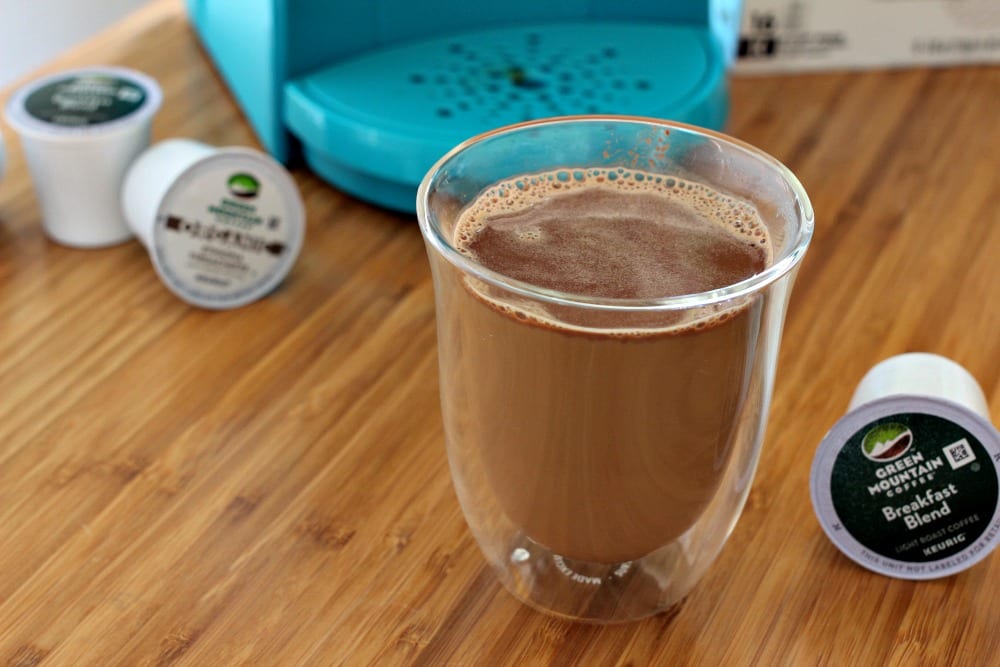 Easy Vanilla Latte
This is your classic, super easy coffee drink that only requires 3 ingredients.
Step one: Pour ¼ cup milk into your mug and add a drop of vanilla syrup. Mix.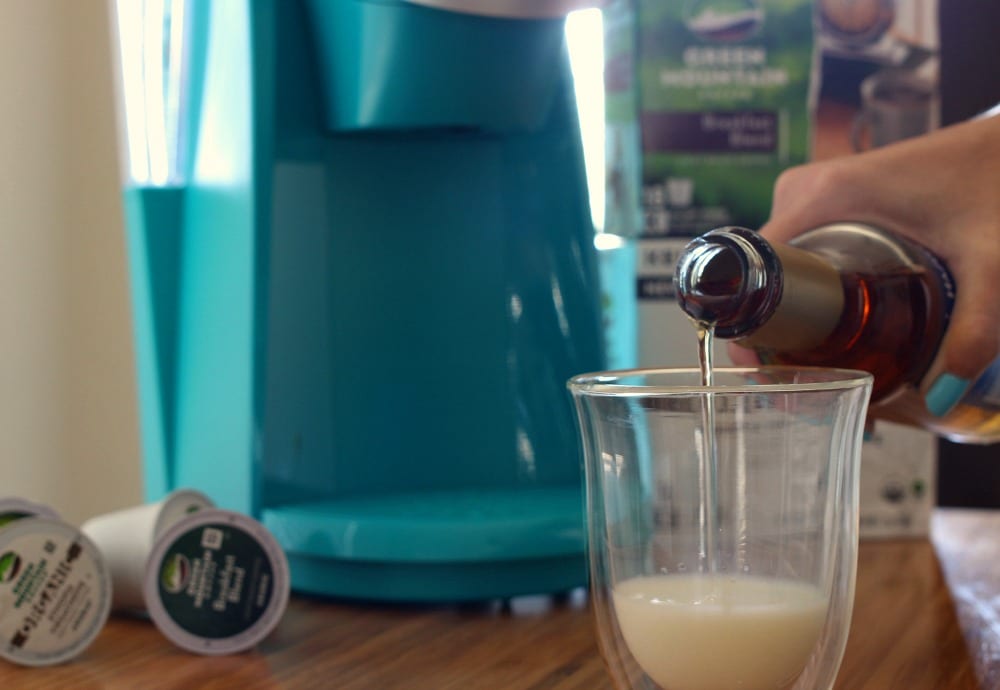 Step two: Brew a K-Cup® pod of Organic Ethiopia Yirgacheffe Green Mountain Coffee® directly into your mug with milk/vanilla syrup mixture.
Step three: Stir and enjoy.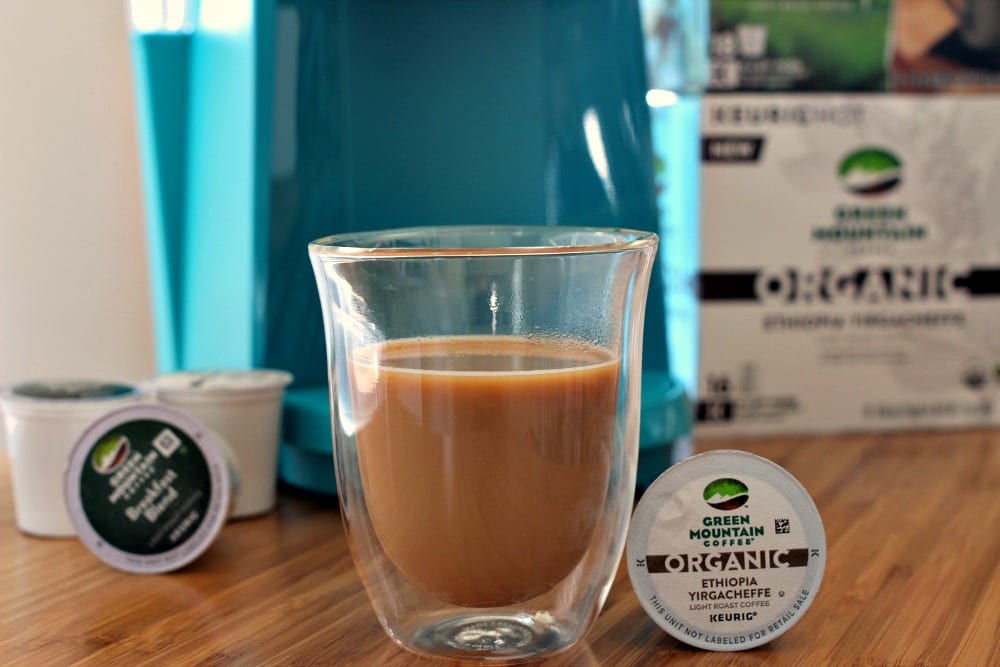 There you have it! Three easy coffee drinks you can make in your dorm room.
If you are sending a child off to college or need a gift idea for a college student, a Keurig® brewer and some boxes of Green Mountain Coffee® K-Cup® pods will send them off with some comforts of home. What is even better is that your college student can sign up for Keurig® Auto Delivery, so they'll never run out of their favorites or have to make a late night trip to the store while studying!
What are some of your favorite coffee drinks? Let me know!