These 40 one pot recipes with chicken are easy to prepare and require little clean up afterwards. I always make sure I have a couple of these in my weekly meal plan.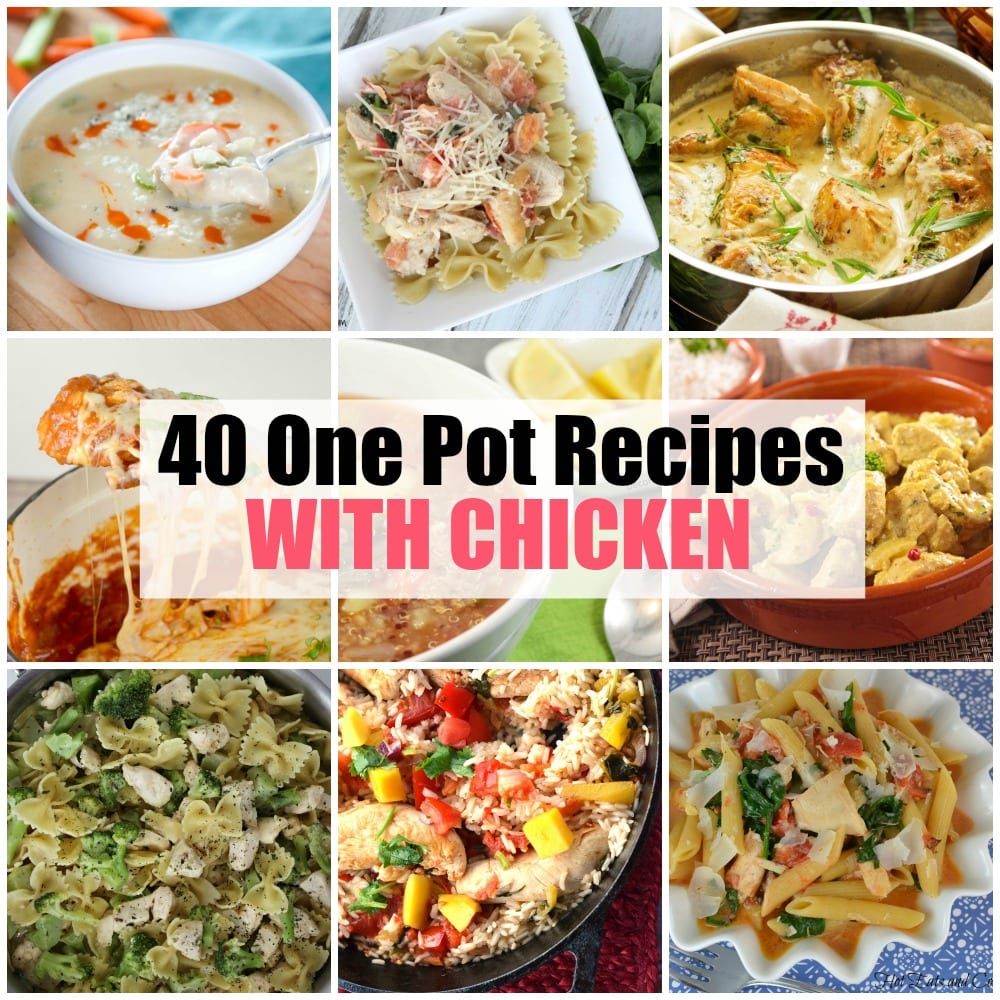 Although I am definitely enjoying the lazy days of summer and soaking it all in, I am also definitely starting to think (way in the very back of my mind) that school will be back in session before we know it. This year we'll be dropping our daughter off at college and then the next day our boys start their senior and 7th grade year. How do I feel about all of this? Like someone pushed the fast forward button on life and forgot to give me a heads up about it.
Since things are going to be a little more hectic than usual this year, I am doing everything in my power to make sure I'm organized and ready for the busy school season. One way I get organized is by planning easy meals. Easy meaning low prep and little clean up. That's why I love one pot recipes! I'll be sharing some of my personal favorites that are go-tos for me soon, but until then, enjoy these 40 one pot recipes with chicken from some fellow bloggers.
40 One Pot Recipes with Chicken
These one pot recipes are all cooked on the stove in either a skillet or pot. There are no oven or crock pot recipes, although I love both. Especially my crock pot! But I wanted to create a list you could reference that doesn't require a lot of prep time and is basically a complete meal in one "pot".
And please, if you have any favorites, add them to the comment section below!
You can check out more one pot recipes here; which is a round-up of all kinds – from chicken and beef to meatless.