Thank you to Ozarka Brand Natural Spring Water for sponsoring this post on why I love where I live. All opinions are my own.
There is a lot to love about where I live. I moved back to the once tiny town of Leander, Texas five years ago to be closer to family. Between it's proximity to both the city of Austin and the beautiful country side, you get the best of both worlds.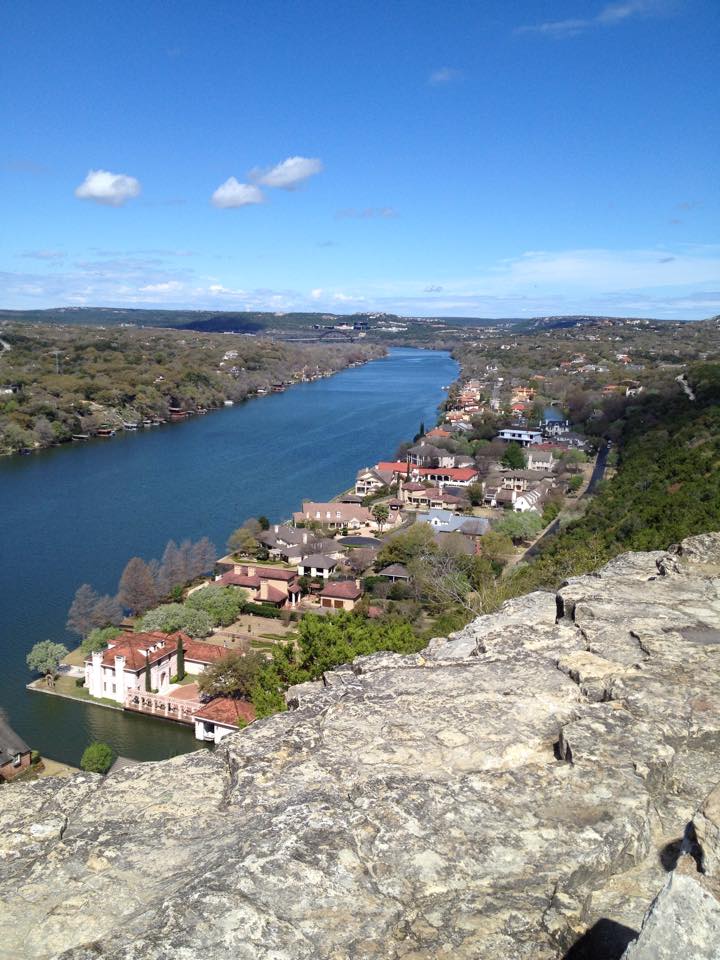 I was having a conversation with an older gentleman at the grocery store the other day about the growth of our town. We each had very different perspectives on it. While we both remembered our town when there were just 5,000 people and no stop lights, he was frustrated with the growth, which brought more traffic and construction.
While the fast growth of our city has brought with it some growing pains, I see it as exciting. Maybe it's because I've moved around so much and know what it's like to move to a new city; so I want to welcome everyone with open arms. Or maybe it's because I remember having to drive for what seemed like forever to get to a mall or restaurant. Whatever the case may be, the growth has brought with it some excitement and I feel proud to live in a place that people see as the perfect city to raise a family in.
One of our favorite Saturday family outings has become the local farmers market. It's just 15 minutes down the road and it's a great way to buy local.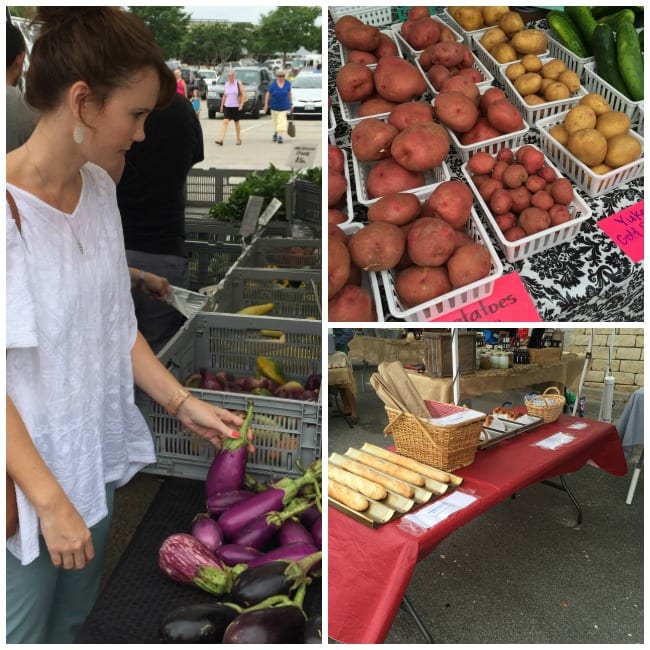 There are local meats, breads, vegetables and fruit that you can feel good about purchasing. There are also homemade soaps and makeup, which I have come to use and love. This past Saturday we visited and ended up walking away with full tummies (hello gelato) and some breads and a pie to enjoy throughout the week.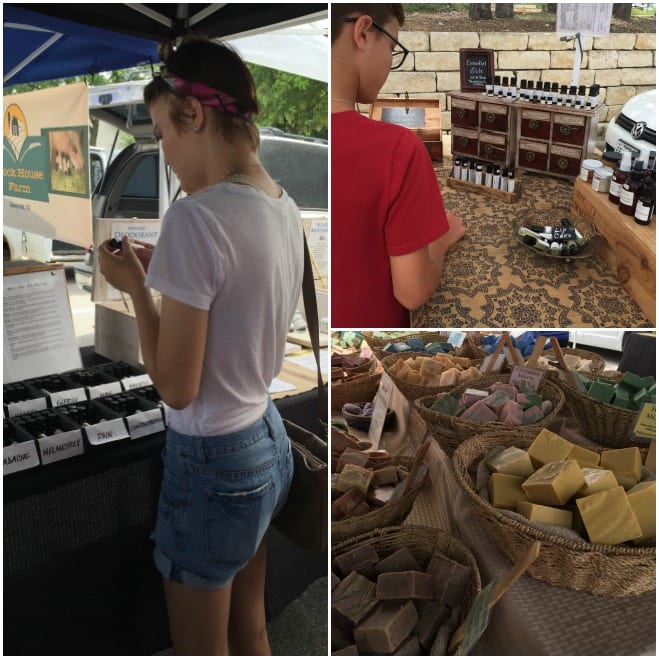 The farmers market is the perfect outing for a Saturday morning and we've come to look forward to visiting when we can. Here are a few more things I love about the Texas Hill Country:
Festivals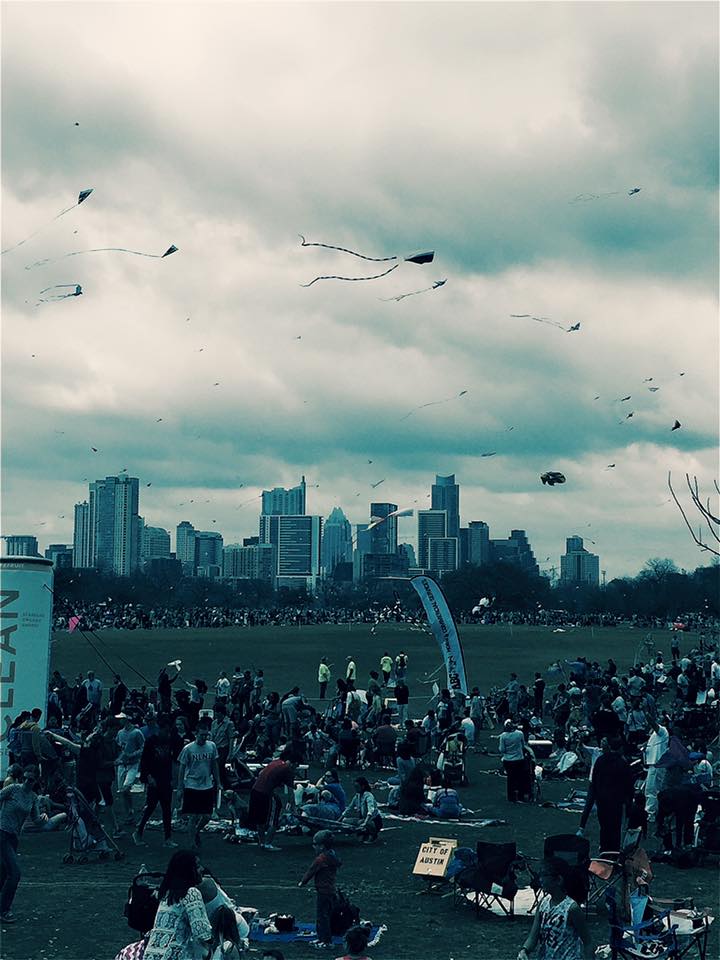 We have more festivals than you can even imagine. From music and movies to even kites, we have it all. Most of them are just a short drive away in Austin. Does it get much cooler than hundreds of kites flying over your city skyline?
It's a great place to spend the day with family. Even your crazy family. 🙂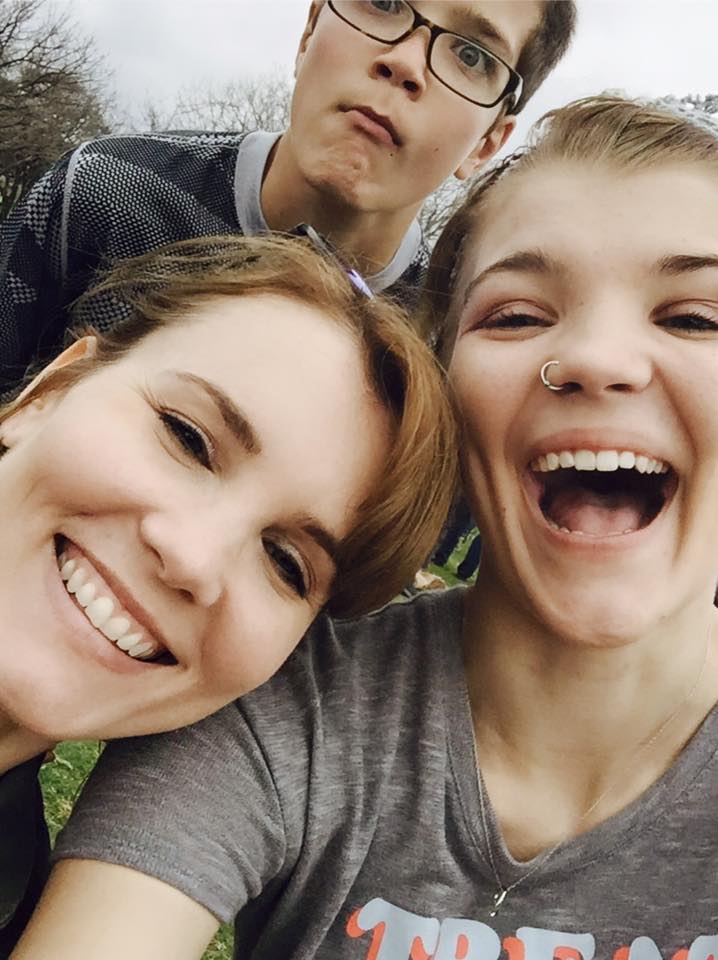 Restaurants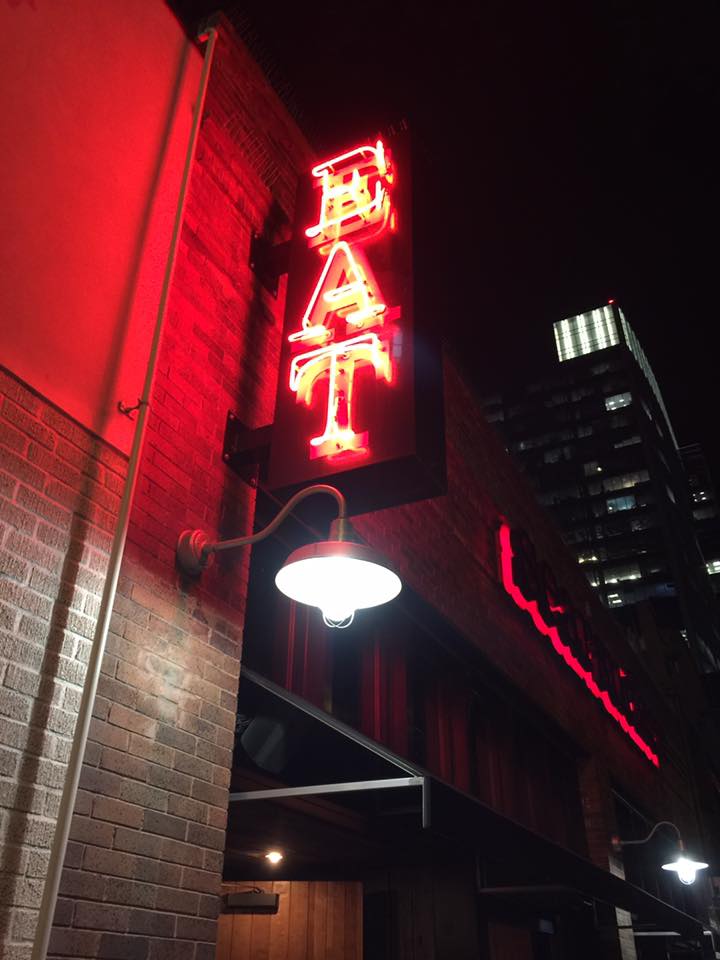 We're known for our Tex-mex, but you can find just about any kind of food you are craving. From top of the line restaurants that have been highlighted on TV, to mom and pop restaurants where everyone really does know your name – we have it.
Entertainment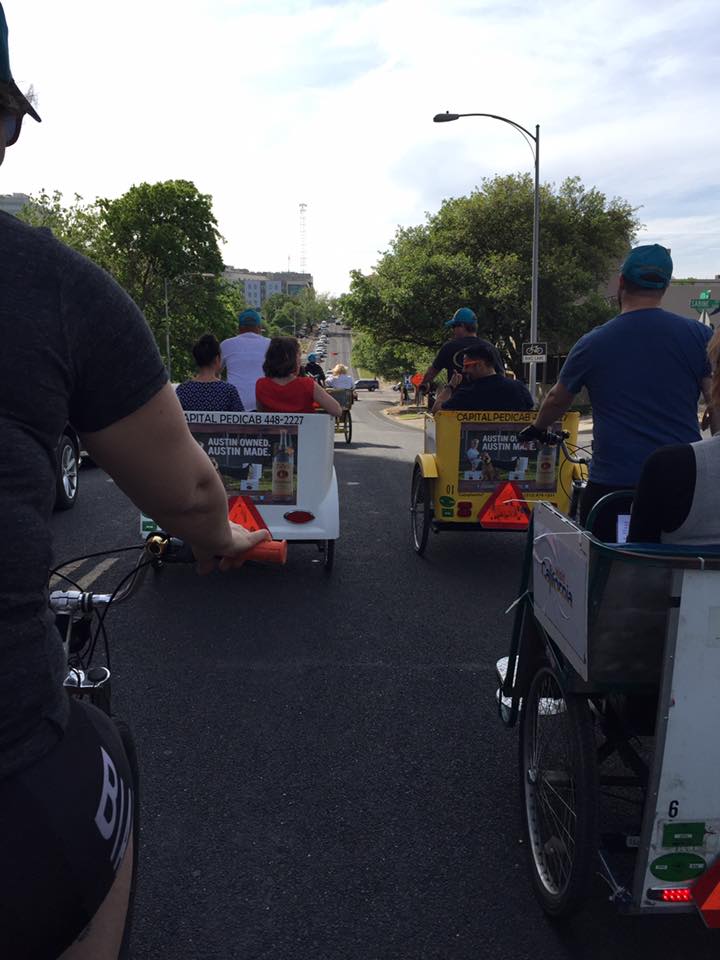 Do you want to take a pedi cab ride in the city? You got it. Or maybe attend a rodeo? We have that too. Or how about that band you've been dying to see? Yep, they'll be here. I mean, we are the music capital of the world.
The Scenery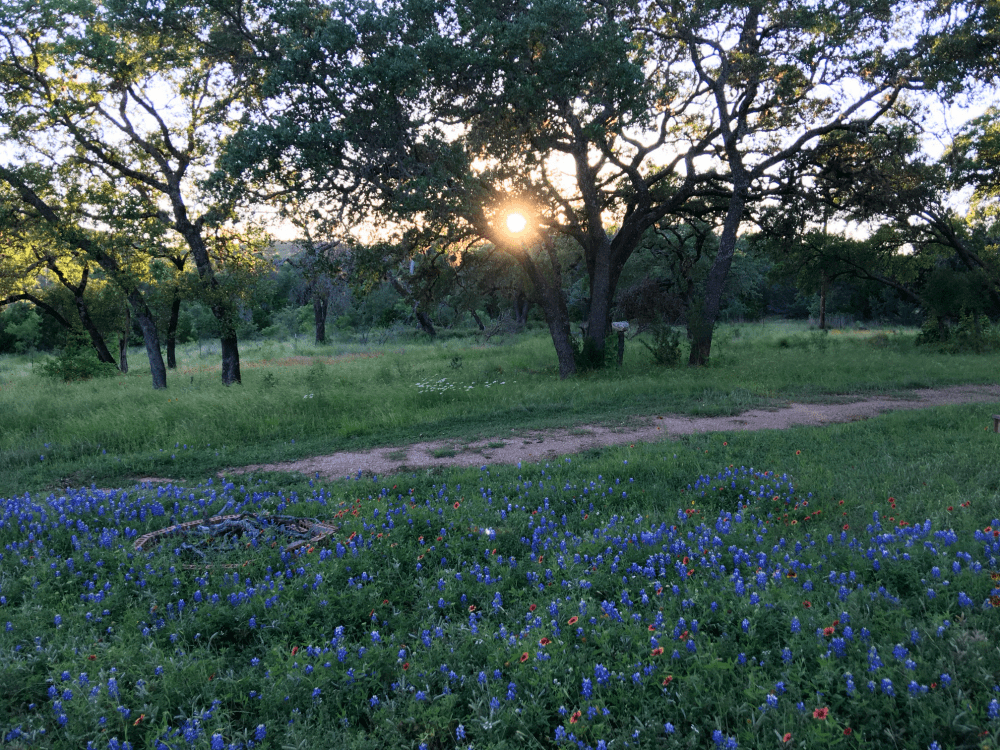 Just look at this gorgeous sunset surrounded by our state flower, the Bluebonnet. My husband took this photo while out soaking up some quiet time at a retreat in the hill country. Whether you love the calm of the country or the sky line of the city (or both like me), we have it.
Ozarka® Brand Natural Spring Water knows a thing or two about Texas. Their water comes from 3 Texas springs and has a uniquely Texan fresh taste. They sent us a box of Texas goodies, which introduced me to more brands #FromHereForHere to love.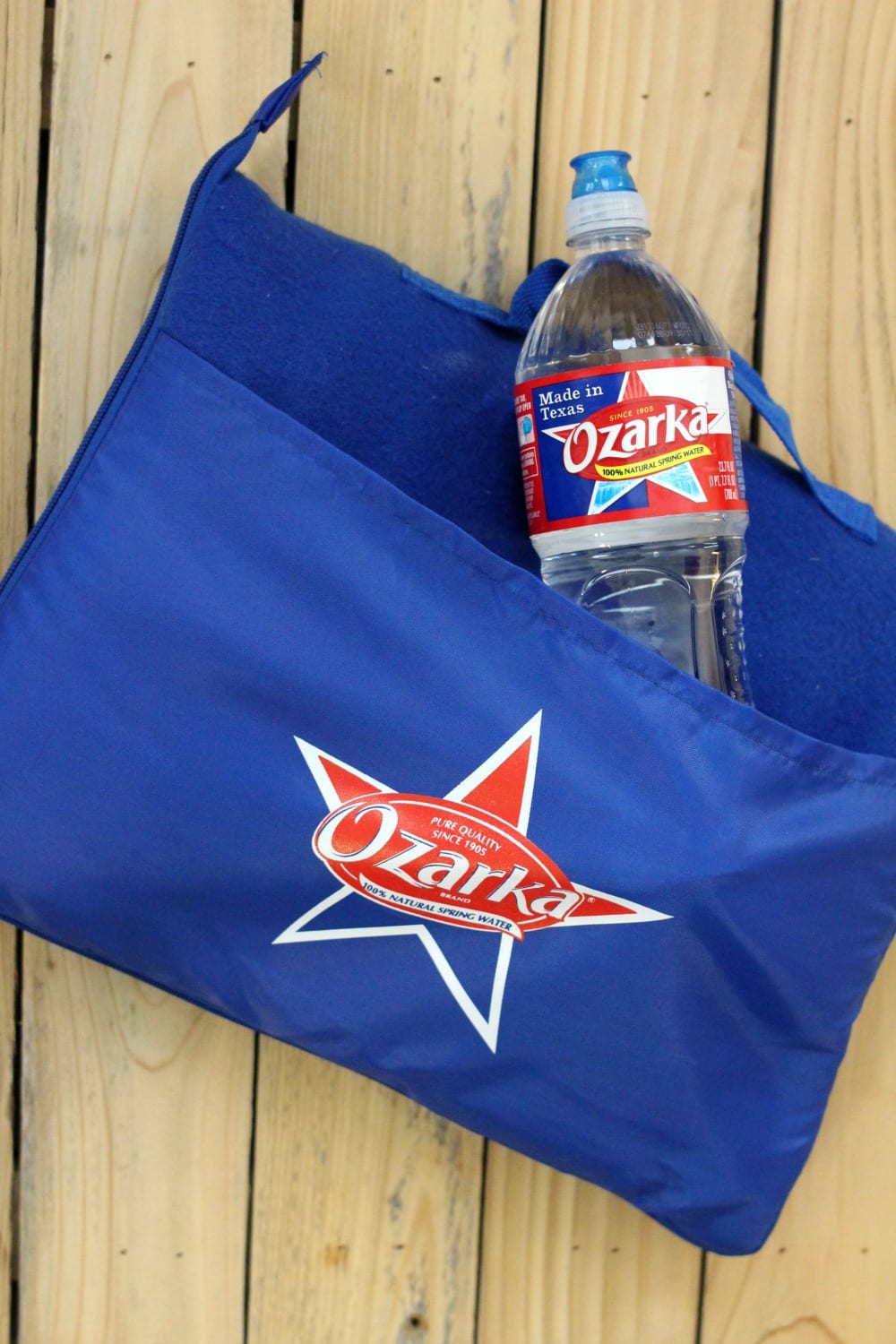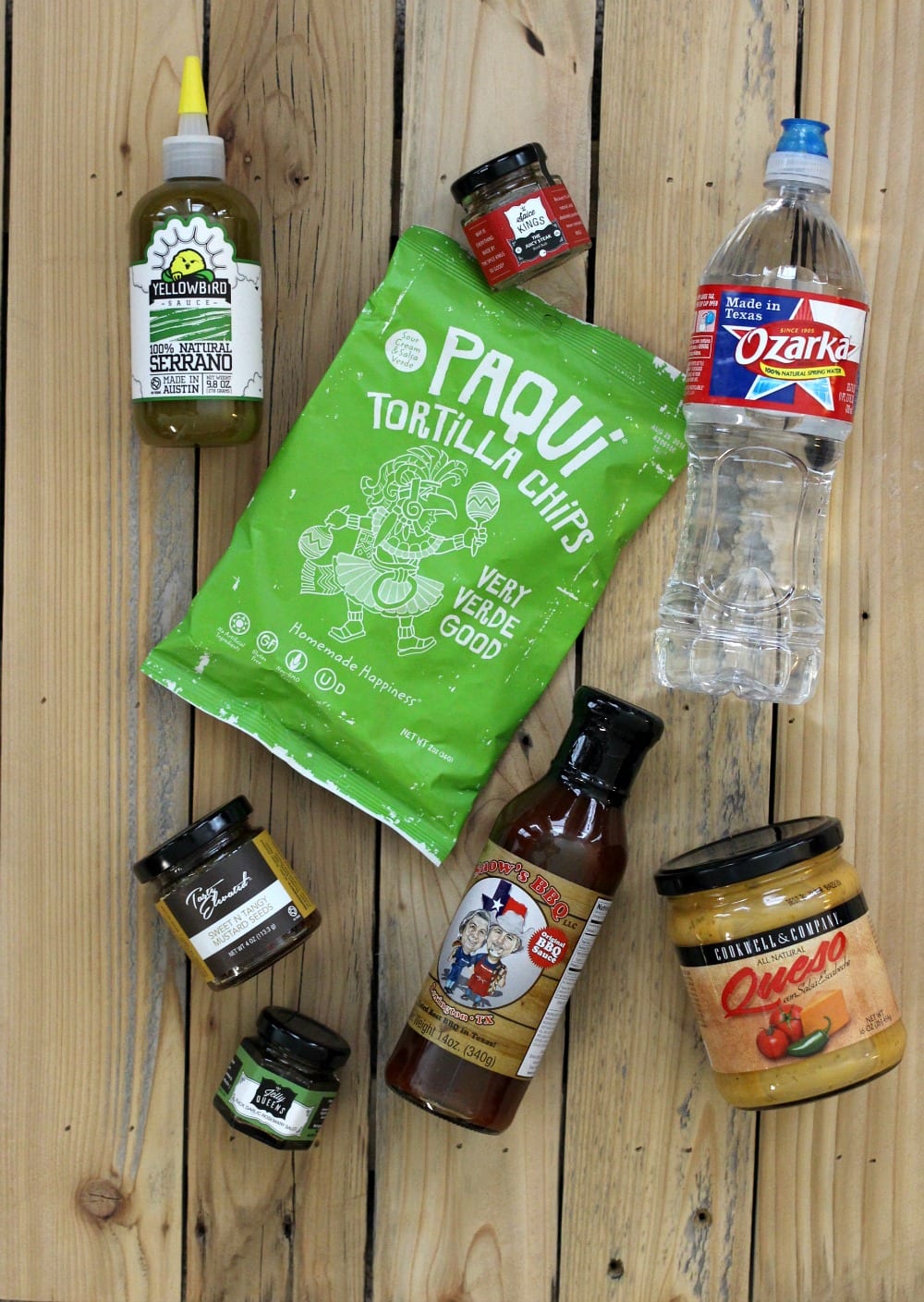 Habanero Sauce by Yellow Bird Sauce | The Spice Kings | Ozarka Water | Paqui's Tortilla Chips | Sweet & Spicy Mustard Seeds by Taste Elevated | Snow's BBQ Sauce | Black Garlic Rosemary BBQ Sauce by The Jelly Queens | Queso by CookWell and Company
Texans have a love for food and sharing it together more than just about any state I've lived in. We know good food and we look forward to sharing it with those we love.
If you know me, then you know I have a deep, deep (deep) love for queso. I will choose tortilla chips and queso over dessert any day of the week. If I'm hosting a get-together with friends and/or family, you can guarantee there will be queso and tortilla chips involved.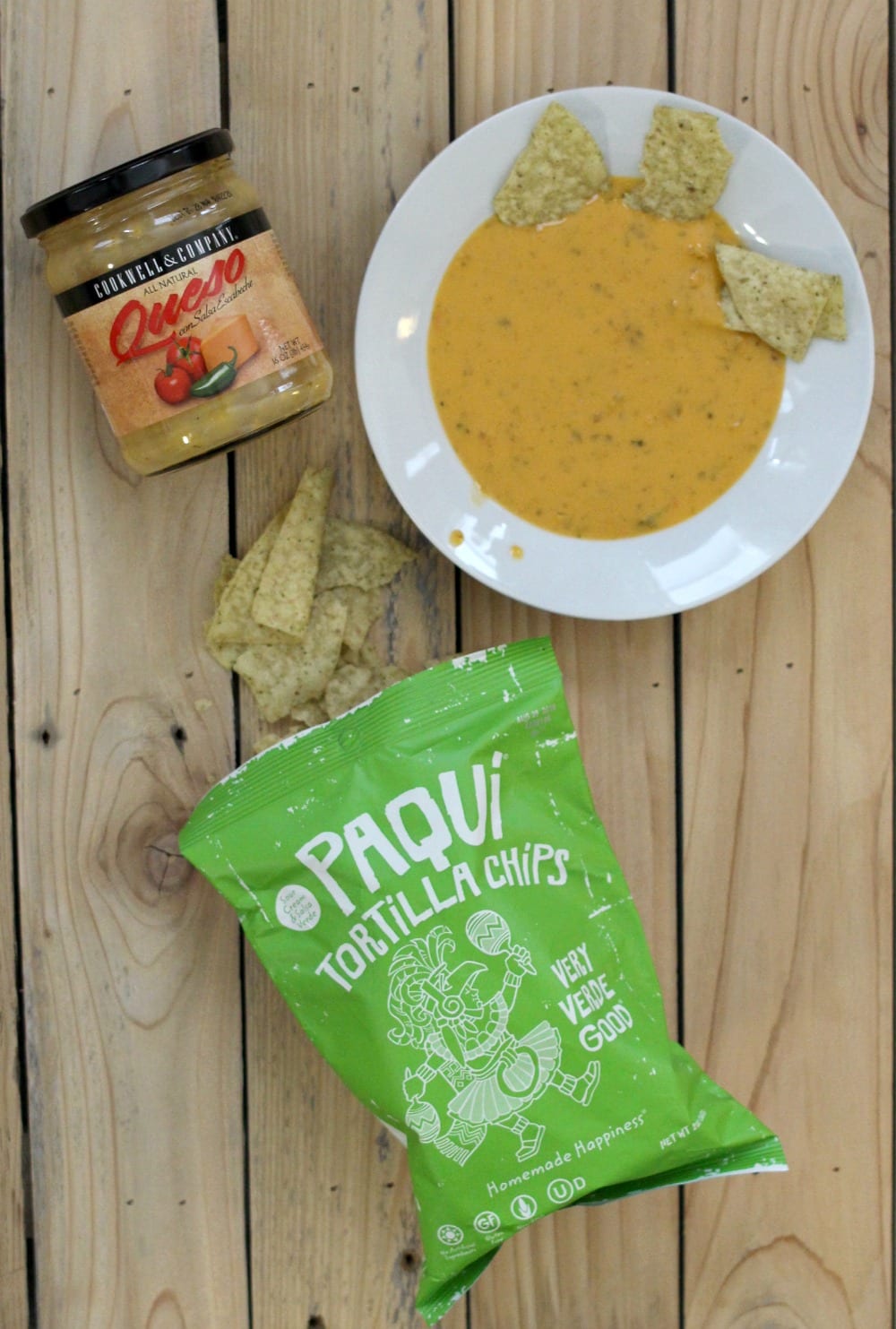 You see that bright green bag of tortilla chips? Oh.my.goodness. These are Paqui tortilla chips and I'm not even sure how to express my love of them to you. These better for you tortilla chips are so light, crisp and flavorful. I like how "Paqui" is an Aztec word that means "to be happy" because happy is the feeling I had while eating these. (Where's a dancing Julie gif when I need one?)
The Queso is made by Cookwell & Company, an Austin based company. If you want a restaurant quality queso you can enjoy in the comfort of your own home, this is it.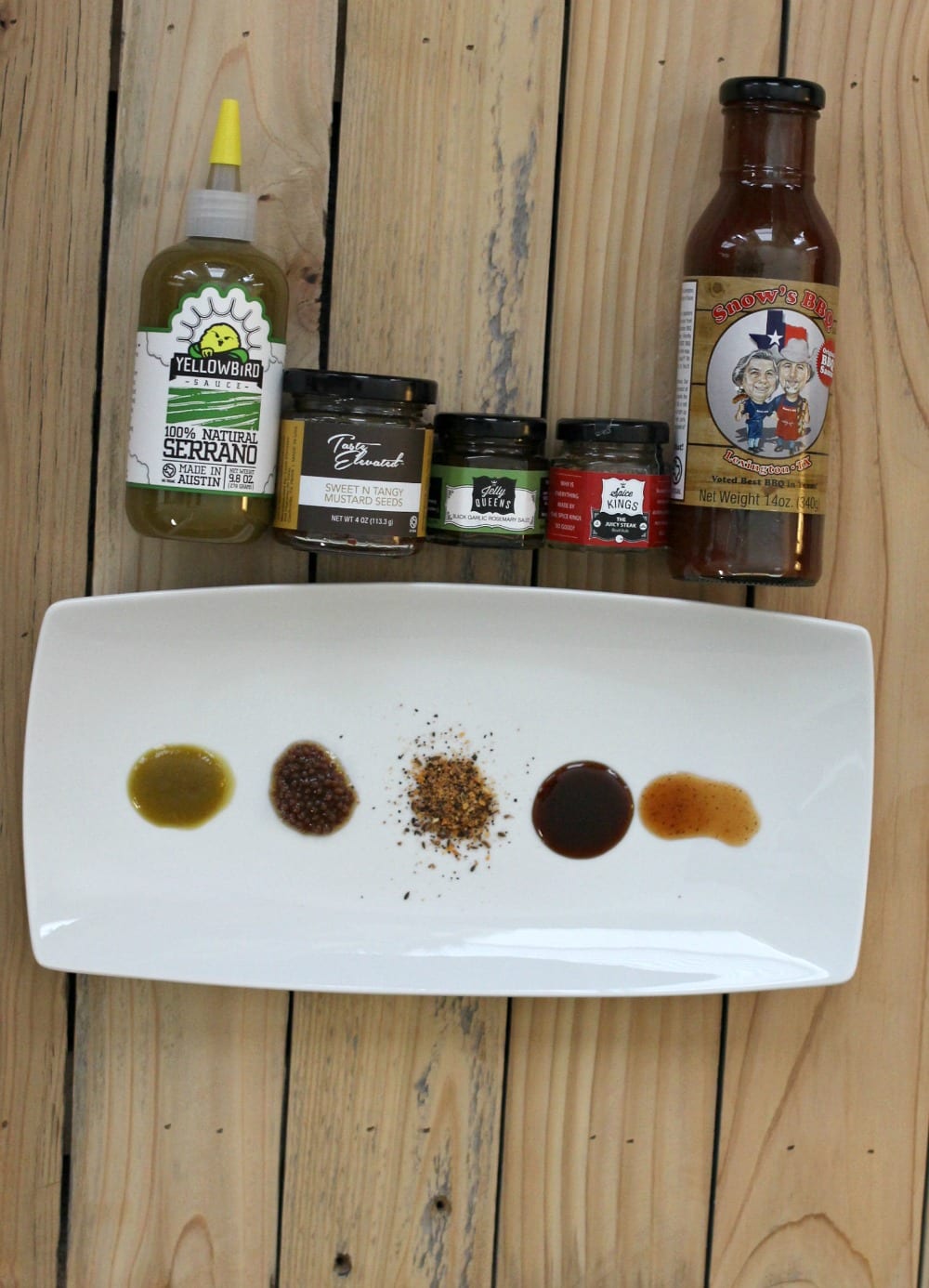 How beautiful is this plate of sauces, rubs and condiments? Whether you need a BBQ sauce for your steak or a condiment for your hamburger and hot dog, these Texas companies have you covered.
Pictured above:
Habanero Sauce by Yellowbird – A spicy pepper condiment made with love in Austin, TX. Spice things up and put it on your tacos, burgers, wings, sushi, pasta, steak, fish, eggs, pizza, soup…shall I go on?
Sweet & Spicy Mustard Seeds by Taste Elevated – Flavor-packed mustard seeds you can add to a charcuterie tray or as a condiment on BBQ sandwiches and hot dogs. Or, use it in a salad dressing!
Black Garlic Rosemary BBQ Sauce by The Jelly Queens – This Dallas and Austin-based artisan food company knows a thing or two about gourmet goodness. Enhance the flavor of your meats with their excellent BBQ Sauce.
The Juicy Steak Rub by Spice Kings – The name says it all…
Snow's BBQ Sauce – Named as Texas Monthly's best in Texas makes this a must try! Use it as a marinade, a dipping sauce or brush it on meats during the last few minutes of grilling.
Hungry yet?
I've shared why I love where I live, now it's your turn! To my Texas readers, add to my list of favorite Texas things by sharing with me yours. Have you visited Texas? If so, what did you like about it?