This post is sponsored by 

BabbleBoxx

.com on behalf of Single Edition Media.
I know I've been talking a lot about back to school and some of you are like "STOP IT RIGHT NOW JULIE" and I get it. As I've mentioned, I have mixed emotions about summer coming to an end and the busy back to school season approaching. But, some of you have more summer left than I do and some of you want to end these last few weeks really well. So do I.
We still have time to beat the heat and do it beautifully!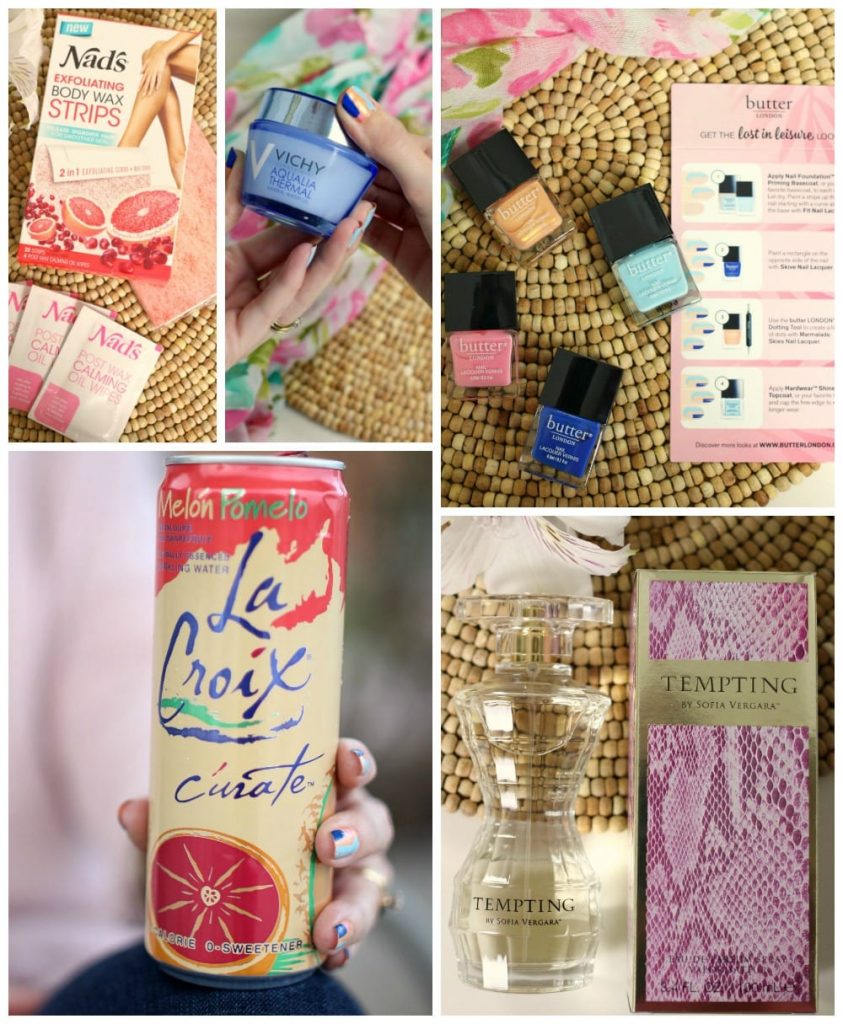 I'm excited to share with you five summer beauty tips and tricks and the new products I've come to love over the past few weeks.
5 Summer Beauty Tips and Tricks
Hydrate your skin for a beautiful summer glow
I recently went to a spa and had a laser treatment done. As she was taking a look at my skin, she noticed how dry it is and said if I want that summer glow, I really need to work on getting some hydration into my skin. I've always had dry skin and while it's gotten a lot better over the last few years as I've focused on quality skincare products and a consistent routine, it still needs a little help.
And I found just the product that's up for the job – Vichy Aqualia Thermal Mineral Water Gel Moisturizer.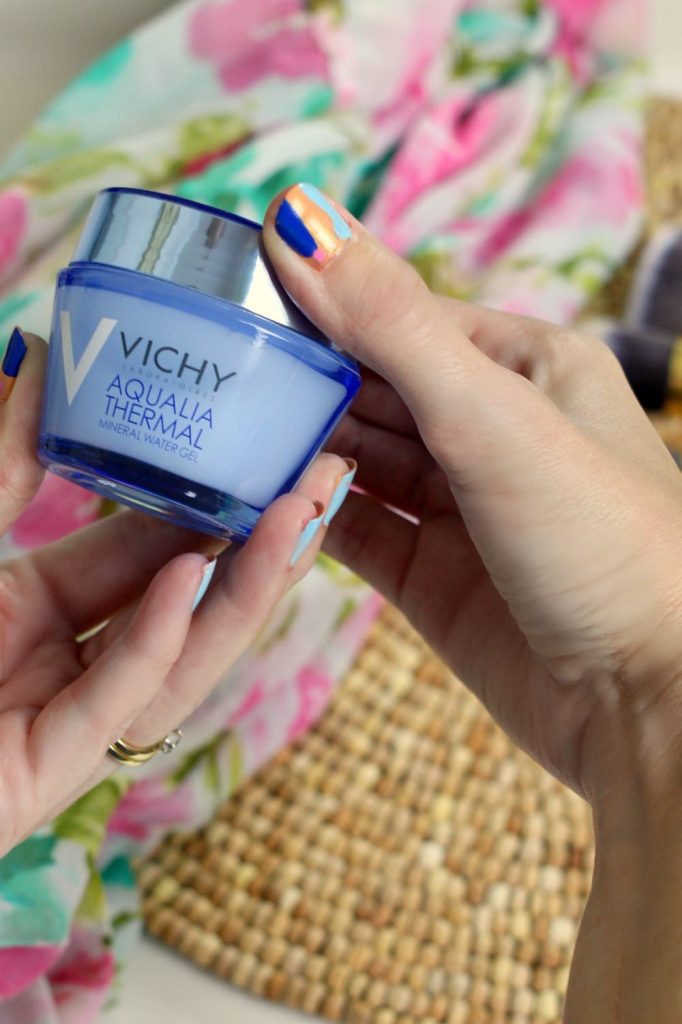 There is so much to say about this product, but I'll try to keep it brief.
First off, what is it? It's a 48 hour hydrating fresh water gel moisturizer with hyaluronic acid that leaves your skin moisturized and radiating. I've been using it the past couple of weeks, day and night, and have noticed a change in my skin. It has more moisture and my foundation seems to go on smoother.
Why should you use it? Well, it's the perfect cooling gel for summer months. Use it at bathtime after you've been out in the sun. It's wonderful for skin recovery and helping it replenish moisture that can be lost while soaking in the sun's rays. You can use it in the morning to help protect the skin against aggressors.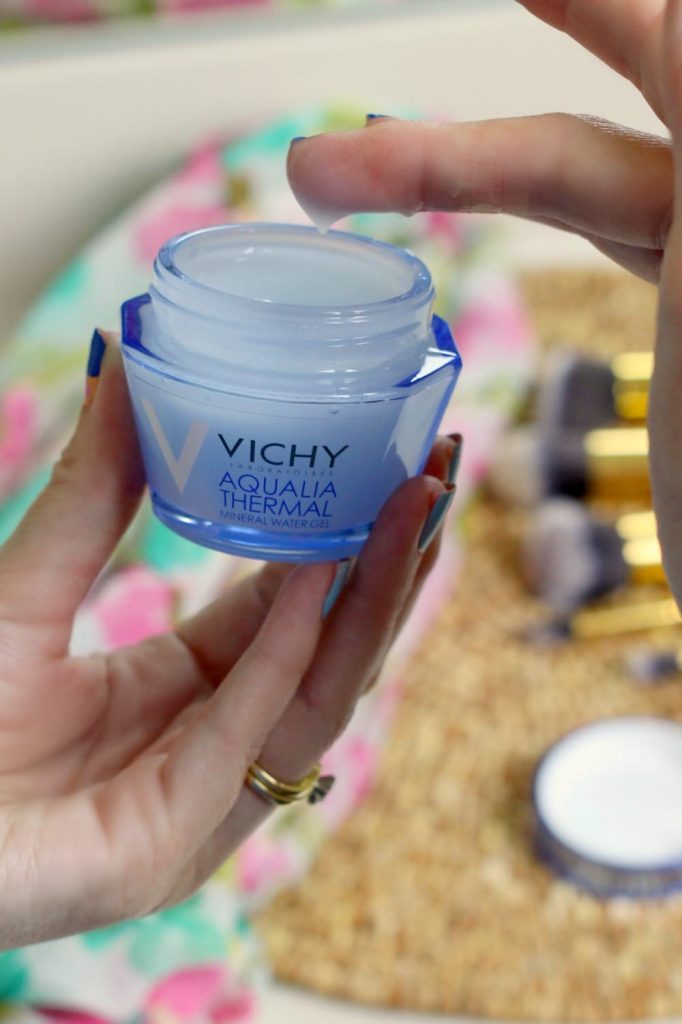 How to use it: Apply the gel morning and night to cleansed skin. Spread just a touch all over the face, spreading in outward movements from the middle of the face, being careful not to apply too much pressure.
Lastly, here's an offer for you: get 20% off + Free Shipping on Vichy's  Aqualia Thermal Mineral Water Gel. Must enter promotion code: BABBLE at checkout. Offer valid through 11:59pm PST, 08/15/2016. Offer cannot be combined with other discounts or gift sets.
Hydrate your body for energy and over all well-being
If you look in the mirror and see dry skin that has no life to it and overall just don't feel well, I want you to do me a favor – drink more water. If my kids (or myself) mention a headache or feeling tired or they feel like they're hungry but know they're not…I always ask them (and myself) – how much water have you had today? I know we've all heard this a thousand times, but drinking more water is crucial for our over all health.
You don't like water you say? Here, take this drink in my hand and try LaCroix Cúrate Melón Pomelo.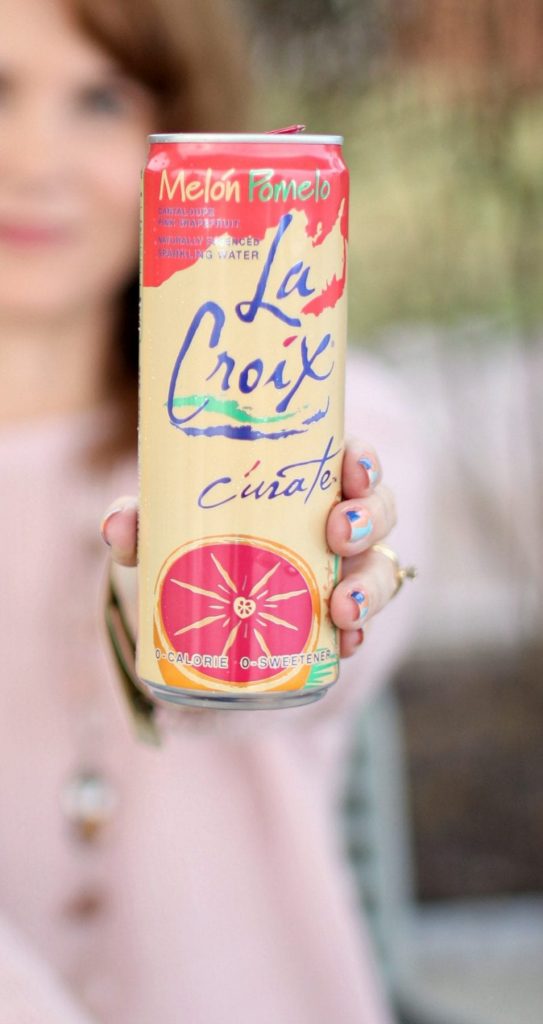 This tasty sparkling water drink is a fantastic alternative to colas and diet colas. If you find yourself drinking too many colas and not enough water, start with one of these. It has zero calories, zero sweetener and zero sodium, giving you zero reasons not to try it. (See what I did there?) 😉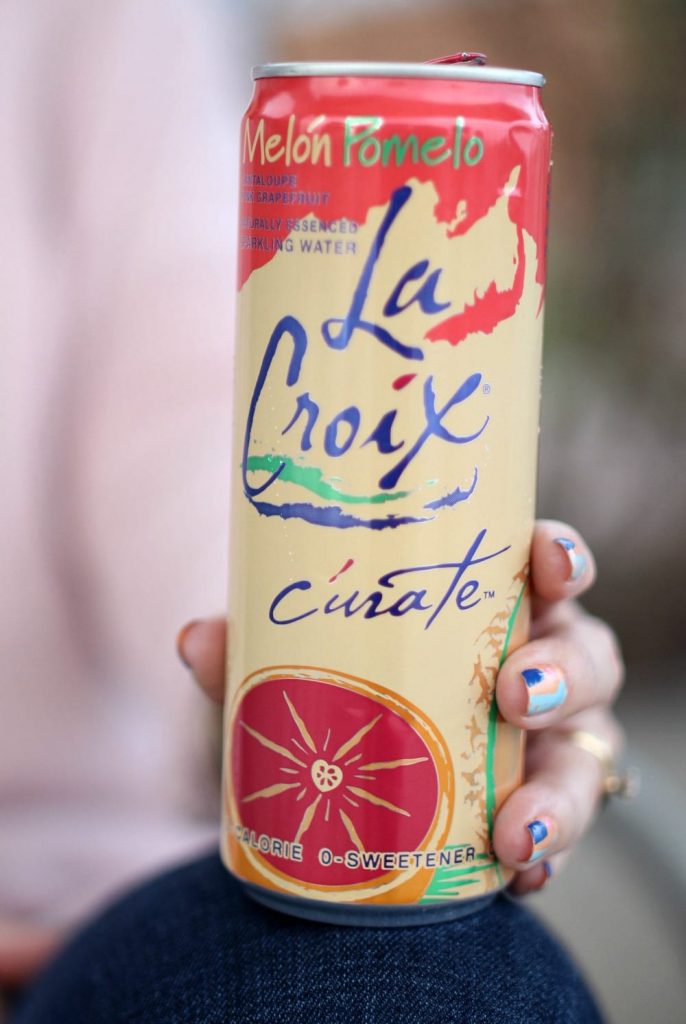 LaCroix Cúrate Melón Pomelo is a bold combination of 2 Flavors: ripe cantaloupe, infused with pink grapefruit. It has the perfect touch of sweetness and is a fun, delicious and great way to get some much needed hydration into our bodies.
More Nad's and shave less
How does less shaving this summer sound to you? From pretty summer dresses you wear out to lunch with the girls to that bathing suit you love sitting by the pool in, summer calls for shaving. But we all dislike trying to keep up with it am I right?
Let's talk waxing and Nad's Exfoliating Body Wax Strips, the wax strip that gives you more.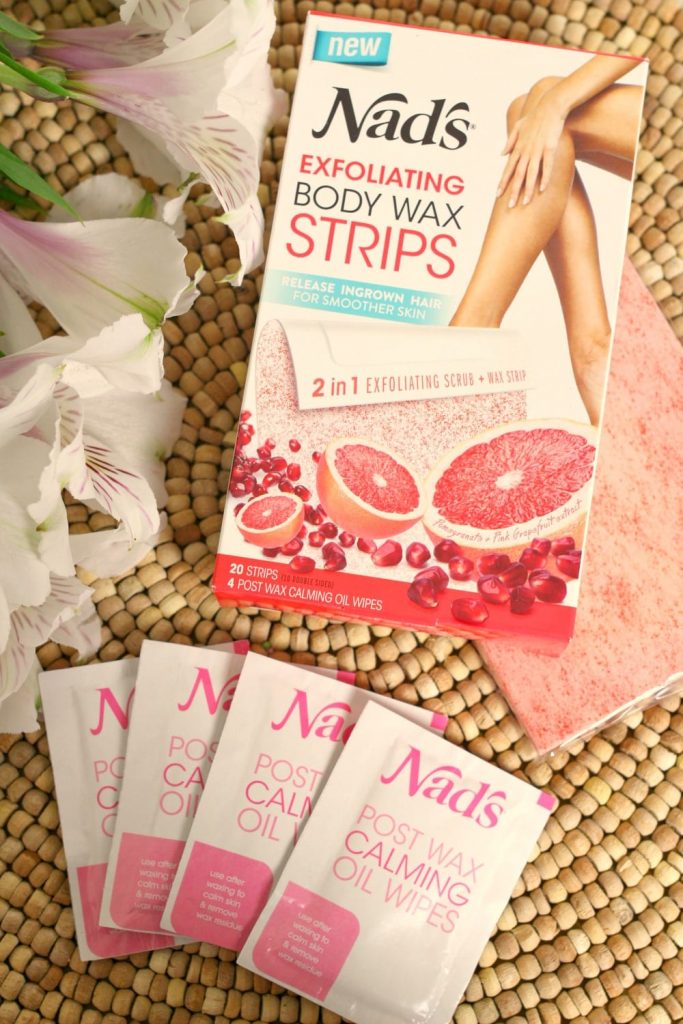 Have you ever tried to wax your legs at home before? I have. I've used messy wax kits and have never been 100% satisfied with the process or the results. Nad's has created a unique take on the traditional at home waxing and has created a strip that utilizes a two-step method to remove unwanted hair and minimize ingrown hairs from occurring. Plus it has an uplifting pomegranate and pink grapefruit scent!
Here's how to use it:
Exfoliate the skin with the outside of the strip, which buffs away buildup of dead skin cells and releases trapped ingrown hair. This prepares a better surface for premium wax to adhere to and remove even more hair for the best possible results at home.
Open the wax strip and apply it to your area of choice, as instructed.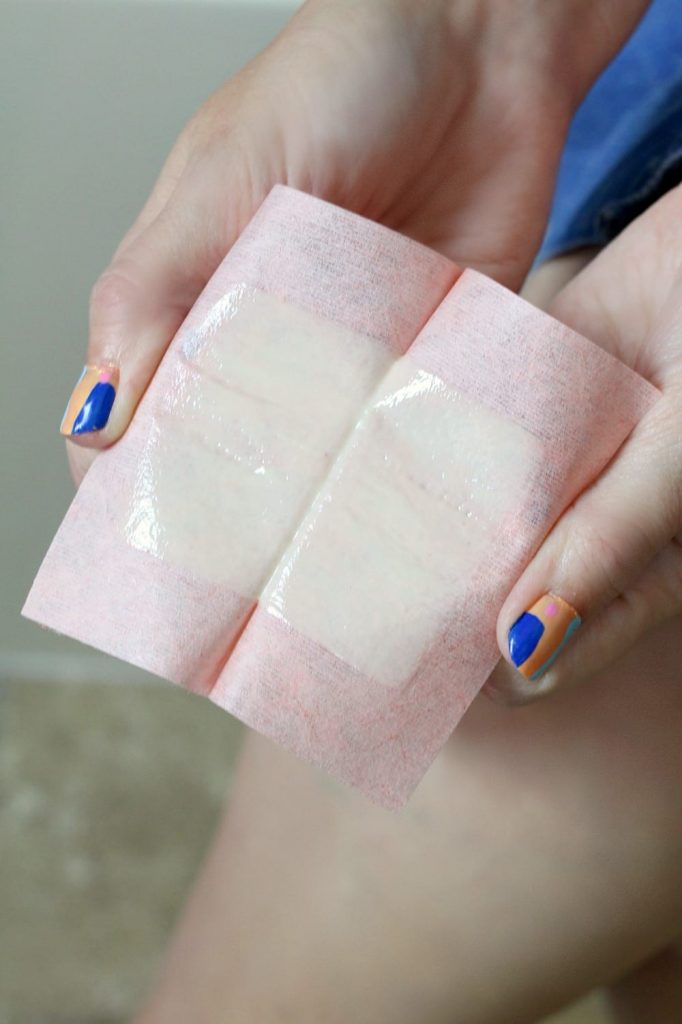 Smooth the strip in the direction of hair growth and then remove with a quick movement. Afterwards, open the post waxing calming oil wipes and wipe the area.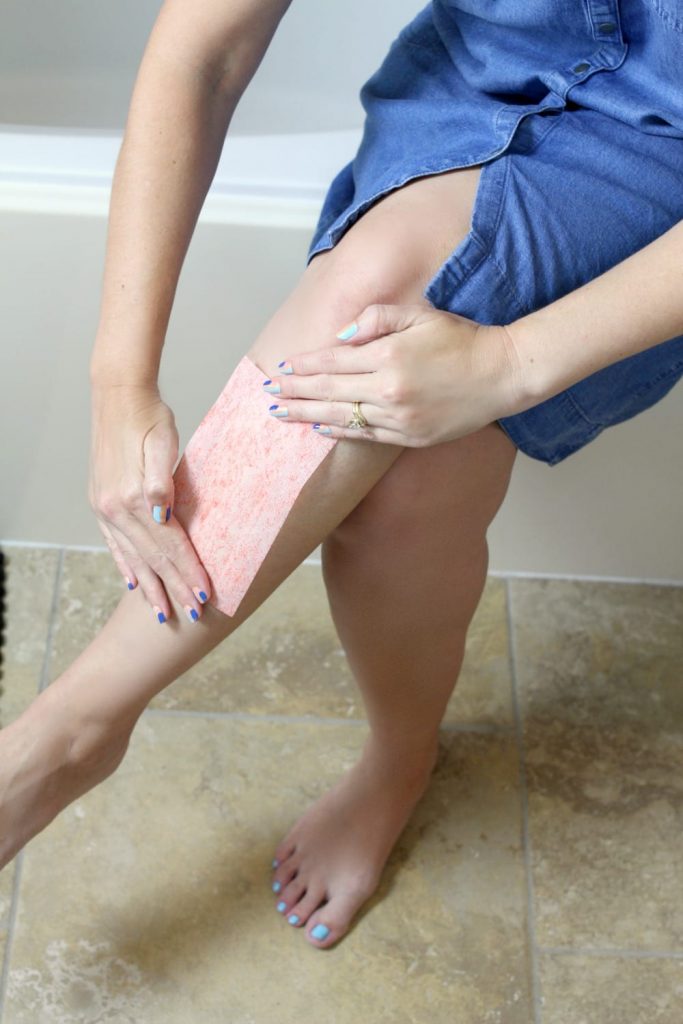 Do this weekly to help minimize and prevent the occurrence of pesky ingrown hairs while also keeping skin feeling smooth, hairless and glowing. You'll have touchable, soft skin that's ready for those summer dresses and swimsuits.
Give your nails some bold personality
In the summer, I like to go all out with my nails. Bold colors, fun patterns and the right nail polishes to do the job just make me happy. The butter™ LONDON Lost In Leisure Lacquer Set is so fun and the colors are so pretty.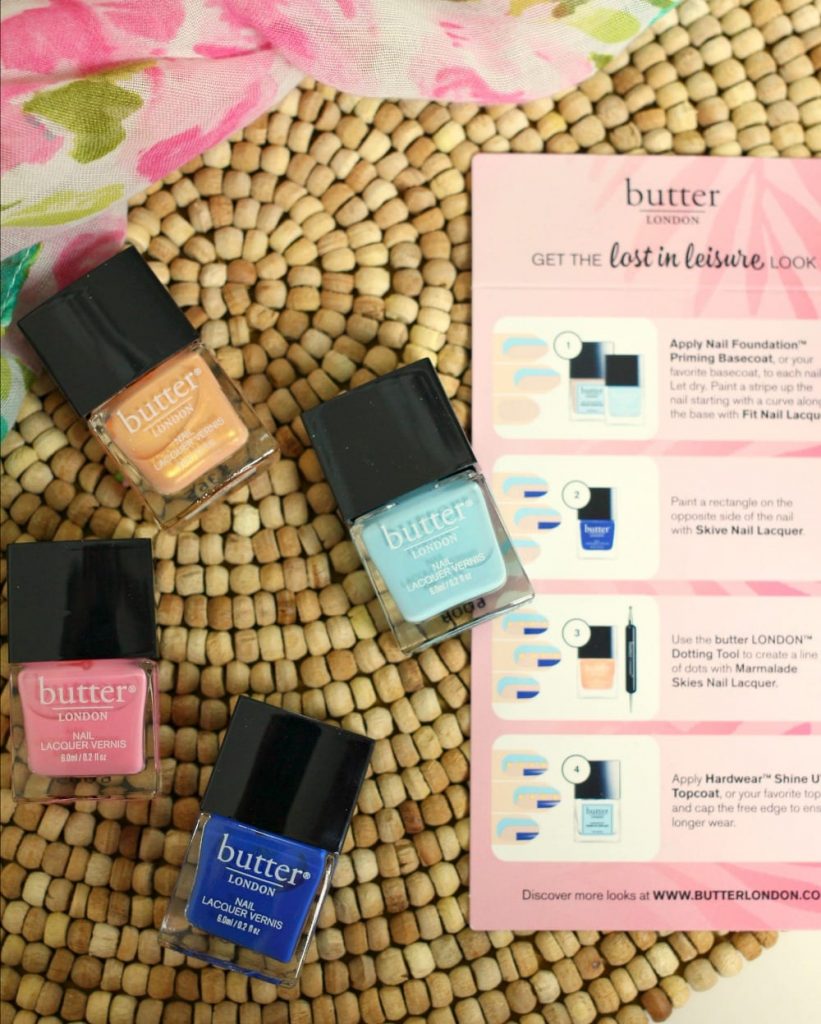 I usually get my nails done, but I'm taking a break while I let my nails recover from everything I've put them through. I've gone all summer long without stepping into a nail salon and, wait for it, I'm still alive, people still talk to me and thanks to this gorgeous butter LONDON set, I have some kick butt looking nails!
This limited edition set is all about white sandy beaches, fruity cocktails and getting away from life's hustle and bustle. butter LONDON gives you one stoke pigment rich color, that features high shine and chip resistant wear.
Here's a special offer for you: 20% off your first purchase at butterlondon.com with code: BabbleBoxx2016
Add a dab of femininity
As I've mentioned a time or two, I'm a scents girl. Applying fragrance is one of my don't leave home without it must-haves. Perfume to me is the final step in my getting ready routine every morning. It's the last thing I do before I walk out of my bathroom and it helps me feel feminine and if I'm being real here – powerful. Don't roll your eyes at me young lady. 🙂 Scents are powerful in and of themselves bringing us back to certain moments of time, giving us energy and helping calm us at night.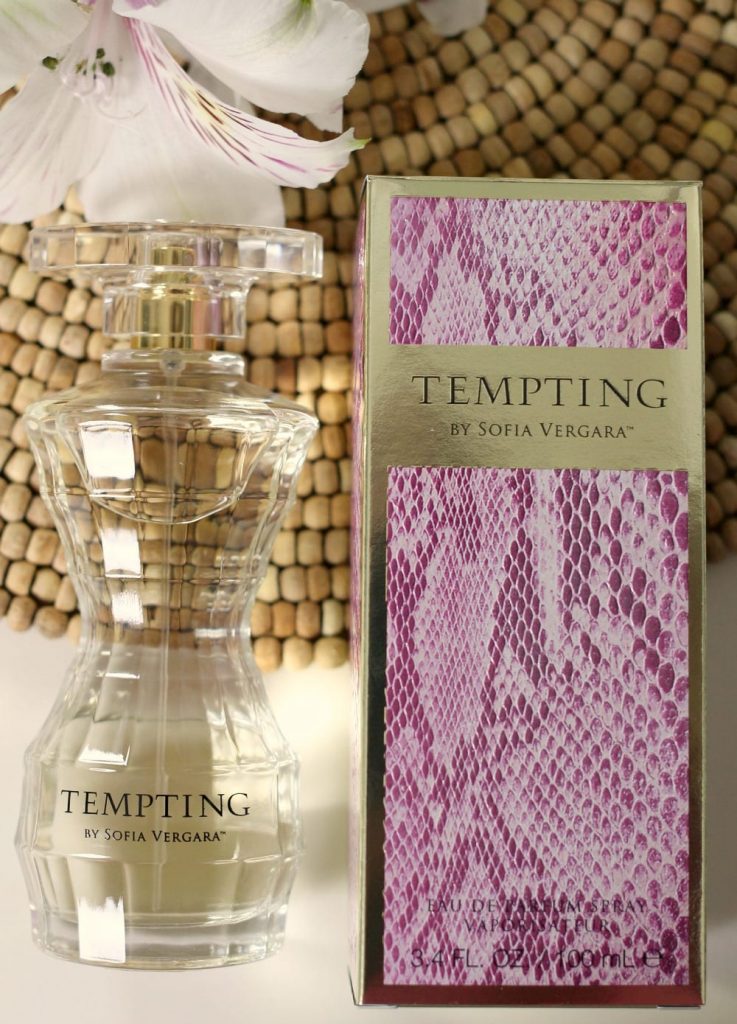 I've found a scent that now has a permanent place on  my bathroom counter – Tempting by Sofia Vergara. Not only do I adore her as an actress and spokesperson, but I adore this fragrance. It's a fresh floriental fruity fragrance (say that 3 times in a row) that'll help you feel feminine. I plan on wearing this fragrance for the rest of the summer and into early fall.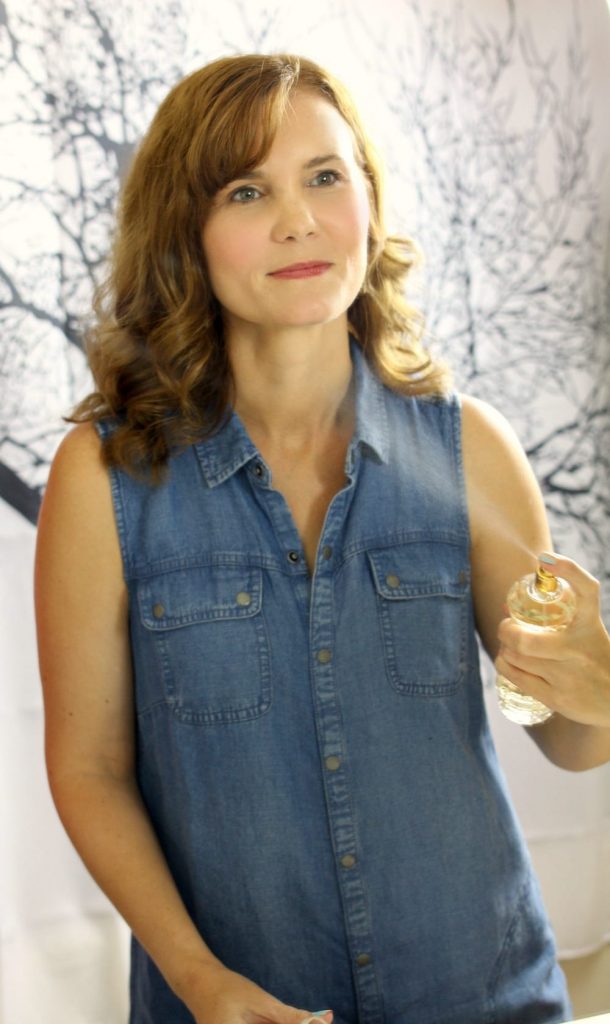 Spray it on your skin and instead of rubbing it in, let it air dry. You can also put a dab on pulse points such as your wrists and behind each ear.
The 1 oz. fragrance is currently available exclusively at Perfumania online and in stores.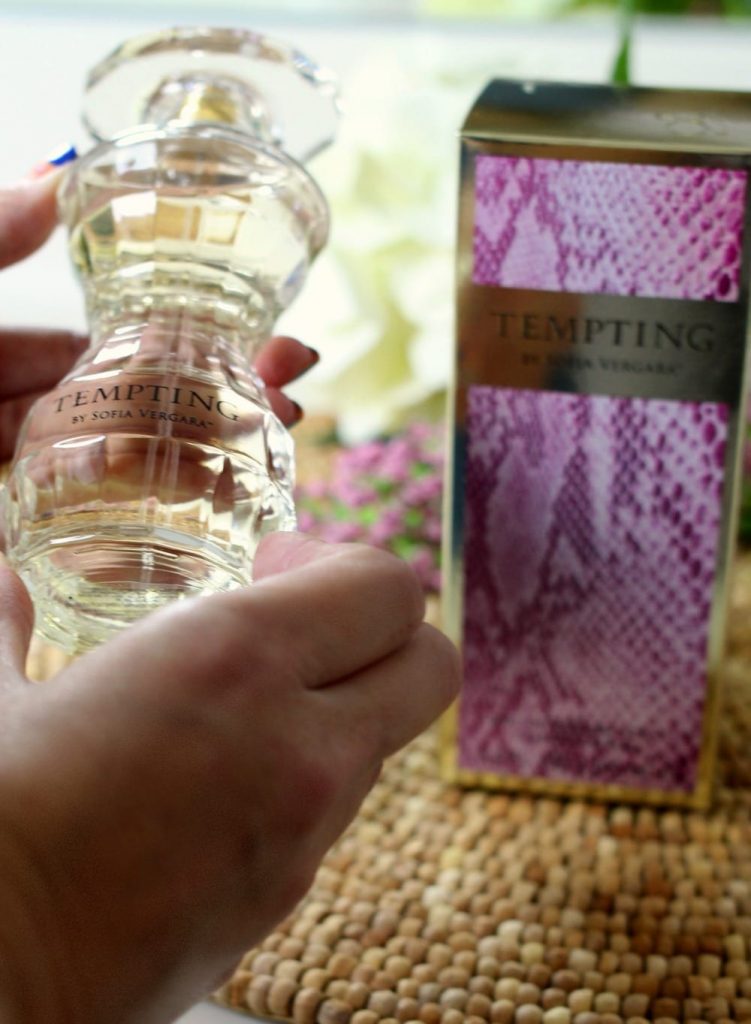 What are some of your go-to summer tips, tricks and products? Let me know in the comments below. Here's to embracing these last few weeks!