This is a sponsored post in collaboration with
The

White

Company

. All opinions are my own.

I have a thing about scents. Whether it's the way my home smells or myself personally, I love finding new products to use. I am really excited to introduce you to The White Company, a quintessentially British brand, who offer clothing for summer and cozy pieces for fall, items for the home, as well as candles and fragrance. They carry, what has now become, one of my favorite scents.

When you stop and think about some of your favorite scents, what are they? Do you love vanilla with a touch of floral? Or maybe the relaxing scent of lavender? Or possibly there is a scent that takes you back to a good memory in your life.
When I opened the Seychelles collection items, the smell instantly took me back to the beach. The Seychelles collection combines notes of fresh bergamot, bright orange and rich amber with warming notes of exotic coconut, vanilla and almond. The hint of vanilla and coconut is what drew me in and it's a fragrance that's not too overwhelming, but is just enough.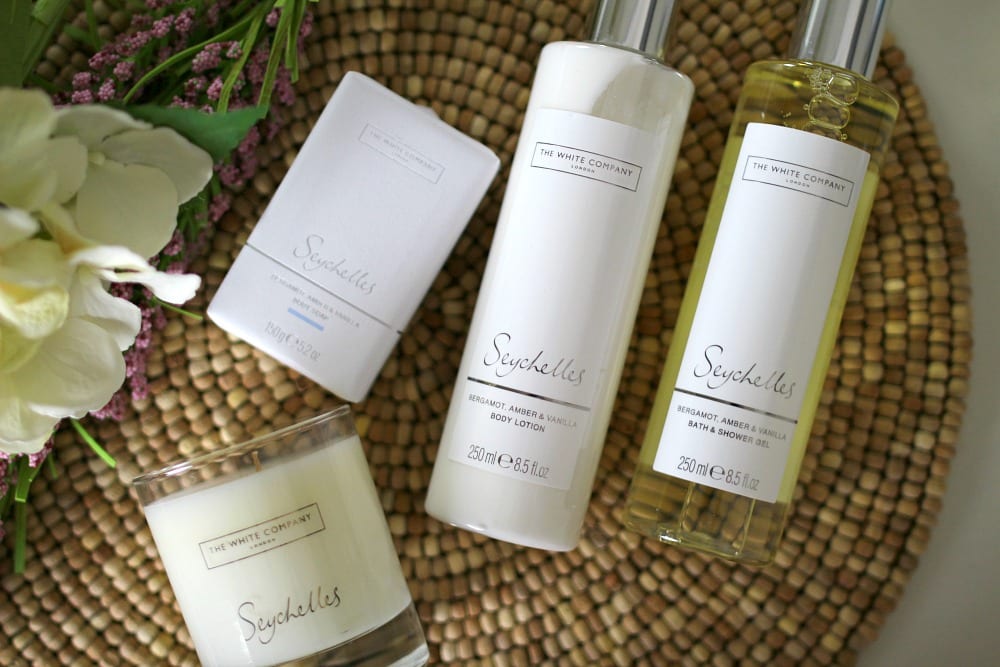 Pictured above is the Seychelles luxury gift set. It includes a candle, bath & shower gel , body lotion and triple milled soap. The candle has approximately 28 hours of burn and is such a nice addition to my bathroom. I have it sitting on my bathroom counter to burn during bubble baths, which don't happen as often as they should. My favorite product out of the four is the lotion. I've used it every day since I opened this gift set. It's not too greasy and the scent isn't overwhelming, but it stays with you all day.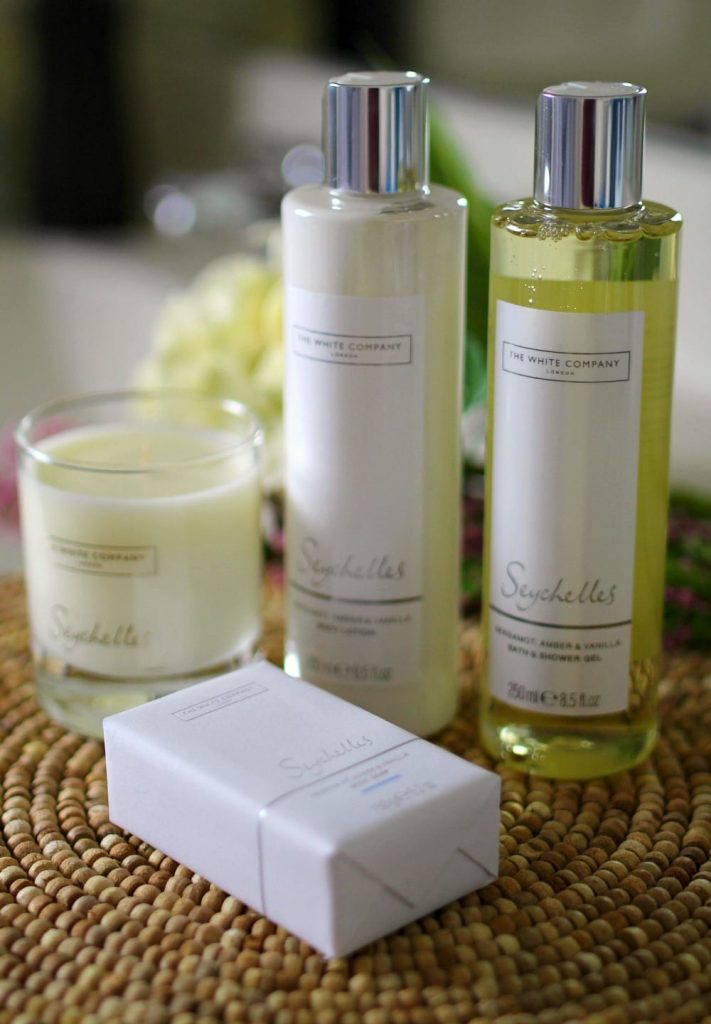 If you're in need of a luxurious pampering session (who isn't right?), I have the product for you. The Seychelles Coconut Body Oil is part solid and part liquid. Just warm up the bottle in the bath and watch it turn into a luxurious bath oil.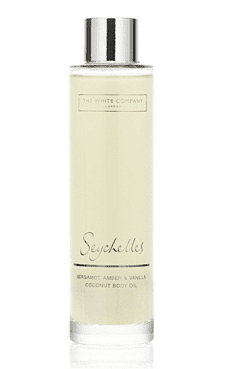 The Seychelles Diffuser gives off a subtle scent all day and looks beautiful set out on display. The round bottle and silver-look collar is classy elegance at its best.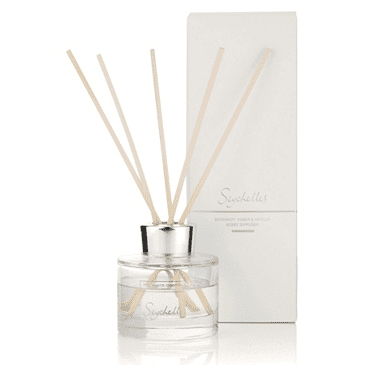 Whether you'd like to do a little shopping for yourself or purchase a gift for someone, you'll find everything you need for stylish living at The White Company.
Be sure to follow the brand on Facebook to keep up with their new arrivals. I just heard about the newest member of their fragrance family, Wild Sage. They had me at basil and mint. 😉