As summer is (way) too quickly ending, parents like me are trying to find new ways to have some family fun. I don't know about your family, but we've been to the pool a gazillion times. We've been to the mall. We've been to the movies. We've stayed at home and have done nothing…because as I've told my kids a thousand times, that's part of the joys of summer. Am I right? 😉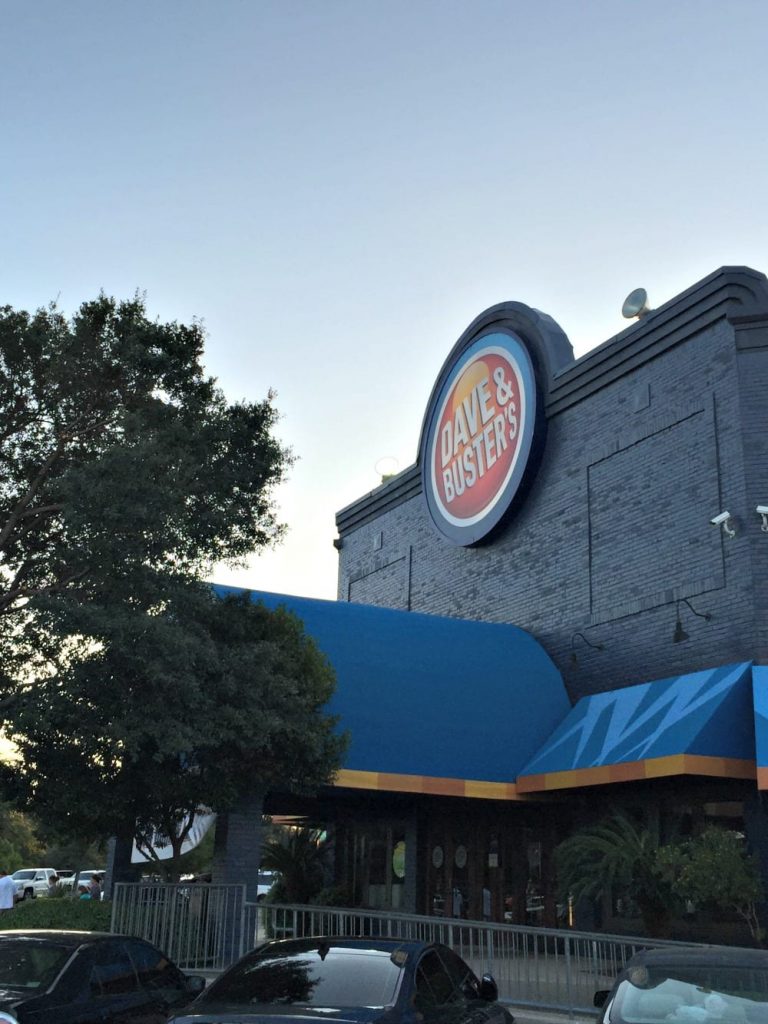 If you're looking for something a little different to get out and do, I have just the destination! My family and I recently had the chance to visit our local Dave & Buster's in Austin, TX and let me tell you, we will be back.
I'm not sure exactly how long we stayed there, but between all of the game choices and the fantastic dinner menu, there was plenty to keep us there for several hours. We were entertained and full beyond belief. My daughter was excited about their salad options and my sons, who are vegetarians, were so happy about their Grilled Portobello & Veggie Sandwich.
A few days before we went, a brand new Star Trek game was released. It's one of those games where you drop coins and try to push the other coins off, but this one had a twist. A Star Trek twist in the form of collector cards. To say we became slightly obsessed with the game while we were there would be an understatement. Here's our stash of cards.
We can trade them in for points to use in the gift shop or we can keep saving them up. My boys decided to save them and apparently, we got our hands on a rare tribble card. If you're a fan of the show, you don't need me to explain what a tribble is. 😉
Whether you like to play coin games like the Star Trek one, Deal or No Deal and Wheel of Fortune, or racing games – they have something for everyone. My daughter got incredibly good at this game where you try to drop all 50 balls into these little buckets. My son tried his hand at a claw game and won not one, but two basketballs.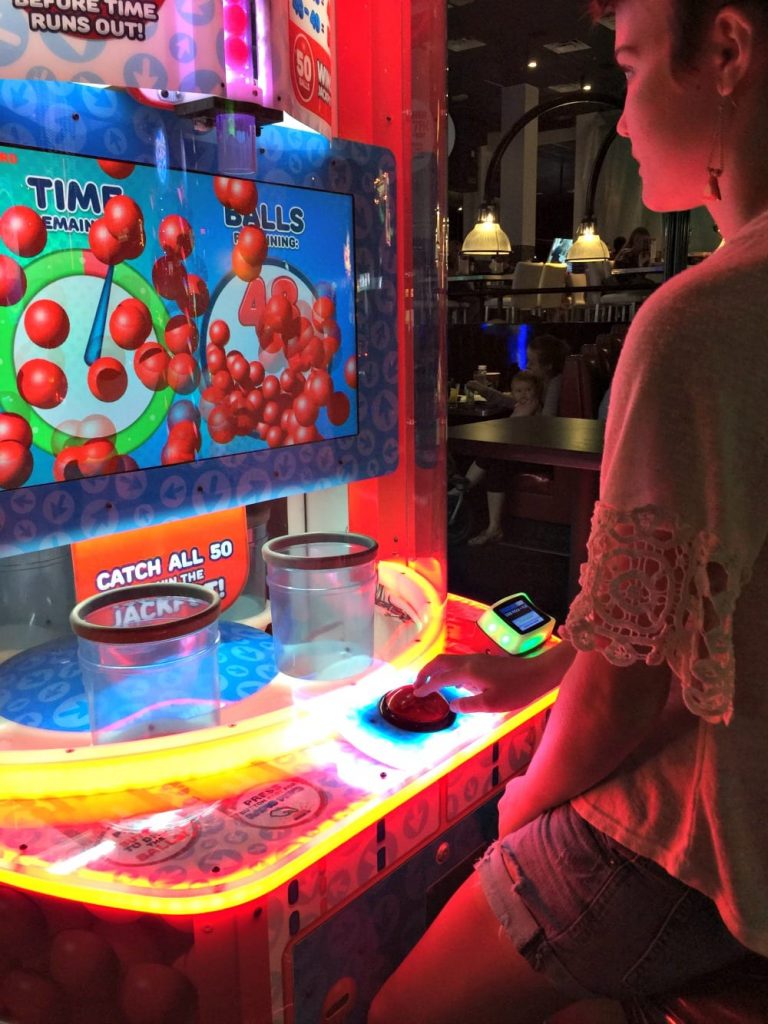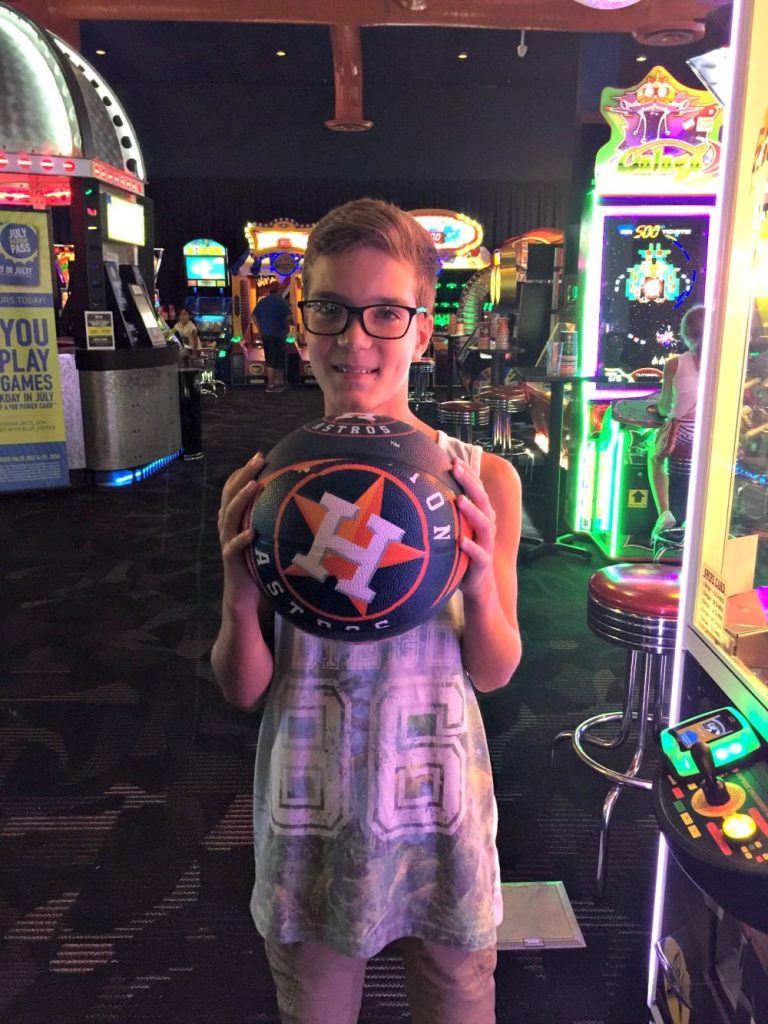 One thing I noticed while at Dave & Buster's was the eclectic group of ages and people that were there. You had the families like us. You had teens that were there together for a fun night out. You had the couple that looked they were there on a date. You also had the young adult crowd who were at the sports bar kicking it back and chilling after a day of work.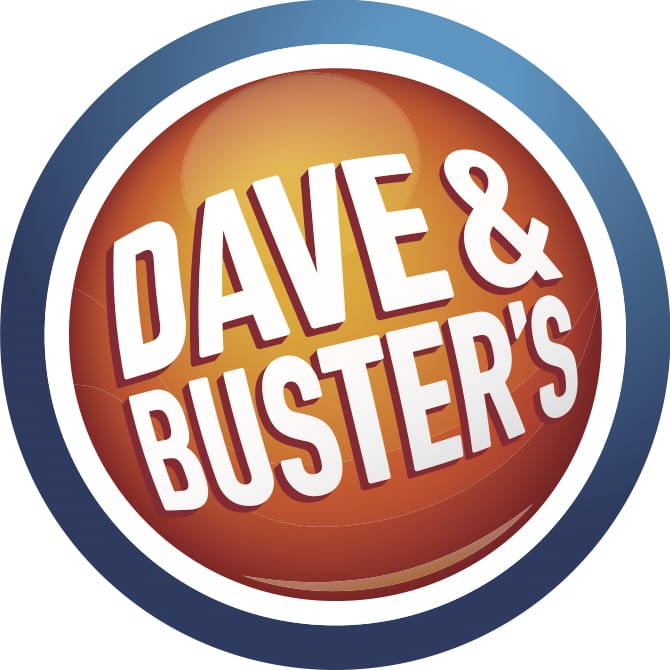 Have you been to a Dave & Buster's before? How does a chance to win a family pack of FOUR (4) $50 gift cards to Dave & Buster's ($200 value), which are good for game play and food & drink in August and beyond sound? Enter below and good luck!