This is a sponsored post written by me on behalf of Fender Play for IZEA. All opinions are 100% mine.
Has your child ever tried to learn how to play the guitar online? Mine has. At first, it was going really well and then he hit a wall.
He was teaching himself to play by looking up videos, which is great because he was doing it from the comfort of his own room. But he got to a point where he was getting frustrated. Why? Well, all he wanted to do was to learn how to play some of his favorite songs and to do so quickly, but these videos just weren't helping him progress.
And then we were introduced to Fender Play.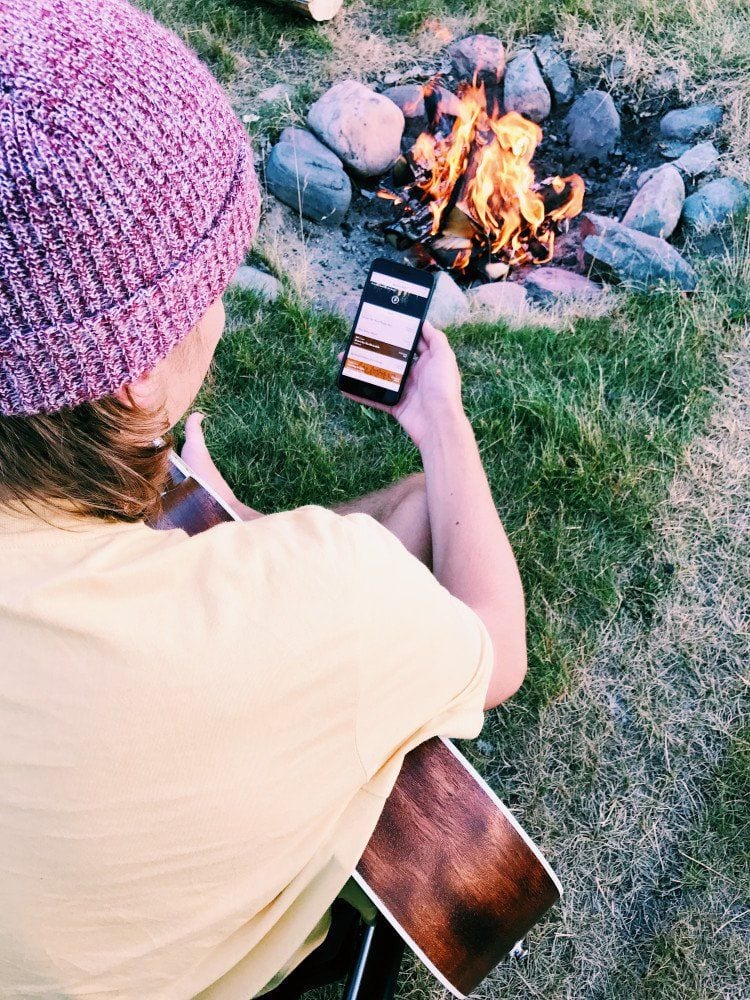 They reached out back in August asking if we'd like to try it out. We answered back with a resounding 'Yes!'
I've shared how my son is learning to play the guitar on the road and then I gave you an update on his progress. I shared how Fender Play makes one fantastic gift (and gave away a guitar!). I shared how 2018 is a great year for you, the parent, to learn a new skill.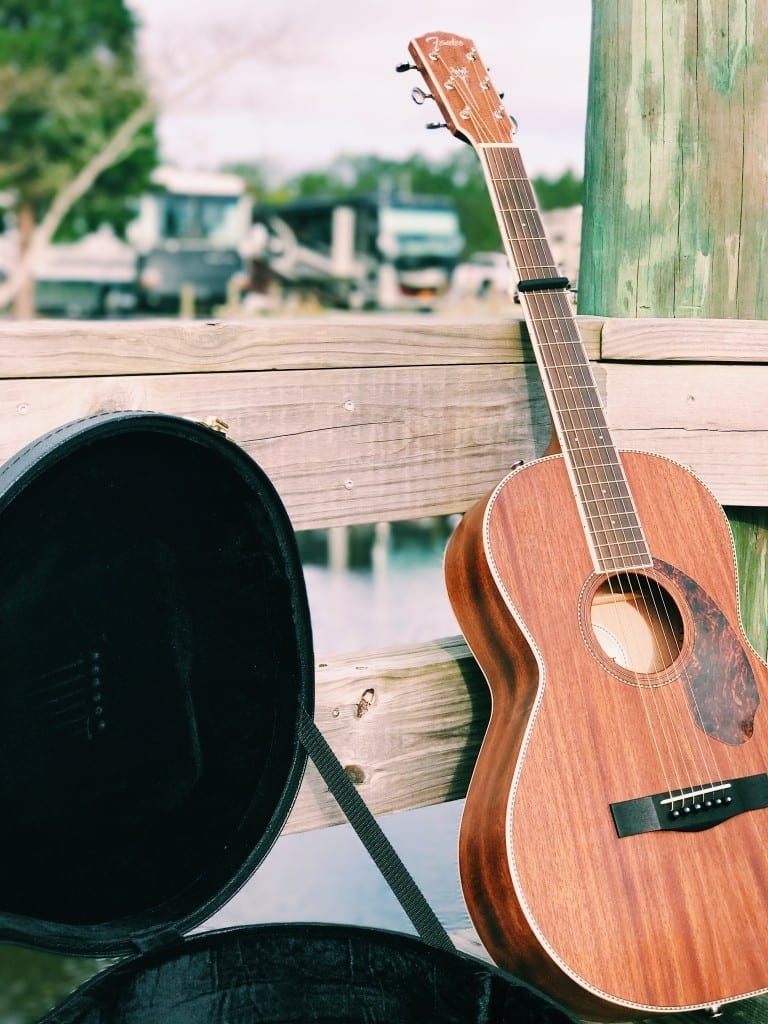 Today I'd like to dive into how Fender Play is completely changing the game when it comes to beginners learning to play the guitar. Because after digging into the platform myself and watching two of my sons try it out, I can tell you that Fender has really nailed it.
3 Ways Fender Play is Completely Changing the Way Beginners Learn to Play Guitar
The lessons are based on your musical preference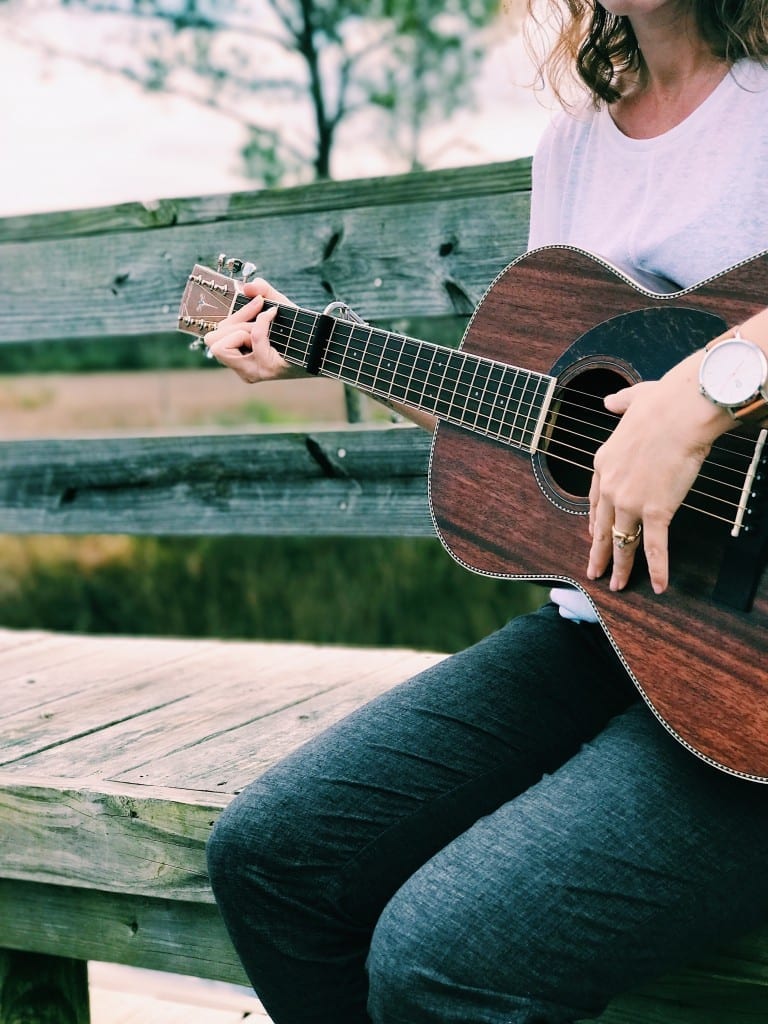 Some of you may know that we're 'road schooling' our 14-year old. I don't talk about it a lot because I've found it's quite a controversial topic!
If you're curious about what it is, basically his lessons are whatever is around us at the moment. Sure, we have some workbooks for him and there are mornings he has to sit down and write a paper or work on some math problems, but for the most part, his learning is happening on the go.
Whether we're in a museum (history!), walking an eco-trail at the beach (science!) or kayaking the sea caves of La Jolla, CA (history, science, and P.E.!), he's always learning.
And I have never seen him so excited about it.
Fender Play understands what it takes to keep a teen interested in learning something and it's to meet them where they're at. Meaning, if they like pop music, don't you think learning to play pop songs might keep them interested longer than, let's say, just practicing chords for hours and hours?
Without a doubt, the answer is yes!
Our oldest son is really into folk music. It speaks to him on such a deep level and learning to play these songs is a dream come true for him. So the fact that he was playing a song from Simon & Garfunkel within a few days of setting up his account on Fender Play, is pretty dang exciting.
The lessons are bite-sized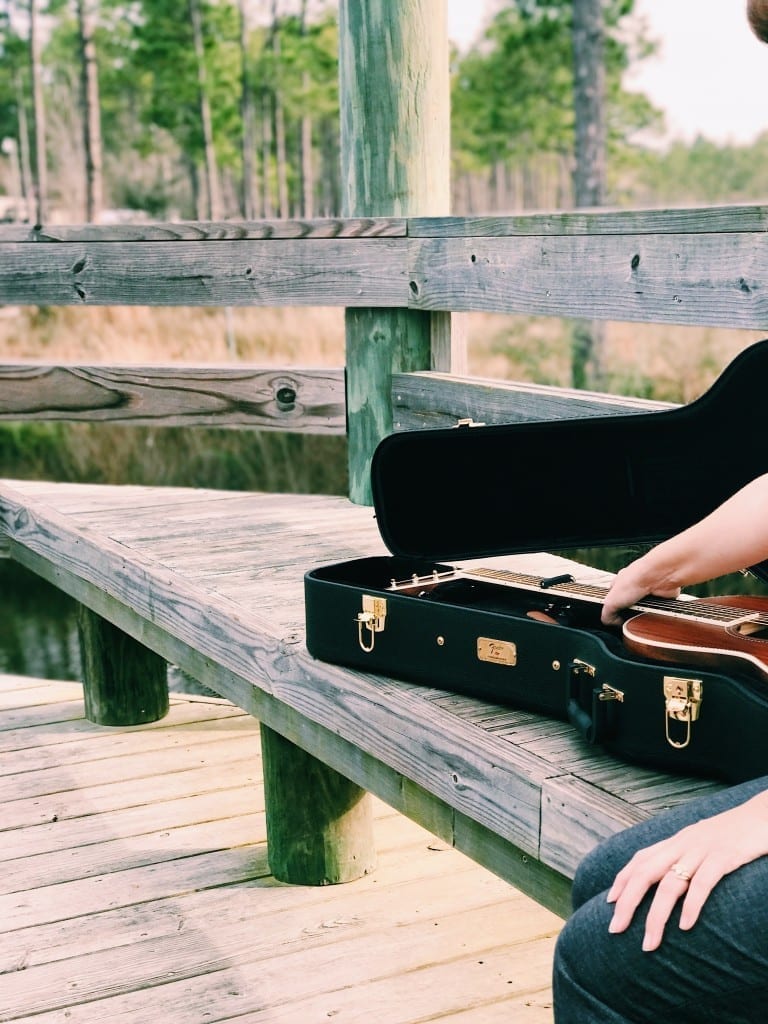 Kids these days have the attention span of a squirrel hyped up on nuts. Heck, so do I!
Can we change that about our society? Maybe or maybe not. My guess is probably not, so again, let's meet our kids where they're at, shall we?
This is another thing the creators of Fender Play understand.
Whether you want to learn a new song, a riff or work on some of your chords, all of the videos are bite-sized and perfect for quick learning.
Do you want to learn A5 6th String Root (v1)? Perfect. The video is 1:39 long.
How about the song Pumped Up Kicks from Foster the People? (One of my favorite bands and songs.) Awesome. The video is 1:39 long and the song is 5 minutes long. By the end, you will have learned Chords: Em, G, D and A and a skill called downstrumming.
You get the point right?
Bite-sized lessons are the perfect way for beginner guitarists to learn.
The lessons are available on several different platforms
When I first started sharing about the Fender Play platform, it was available on iPhone and desktop, which was perfect for us. But I had a few of you ask about Android.
Guess what?
Yep! Beginning March 29th, you can download the app via the Google Play for Android.
They also just announced that the app is available on iPads.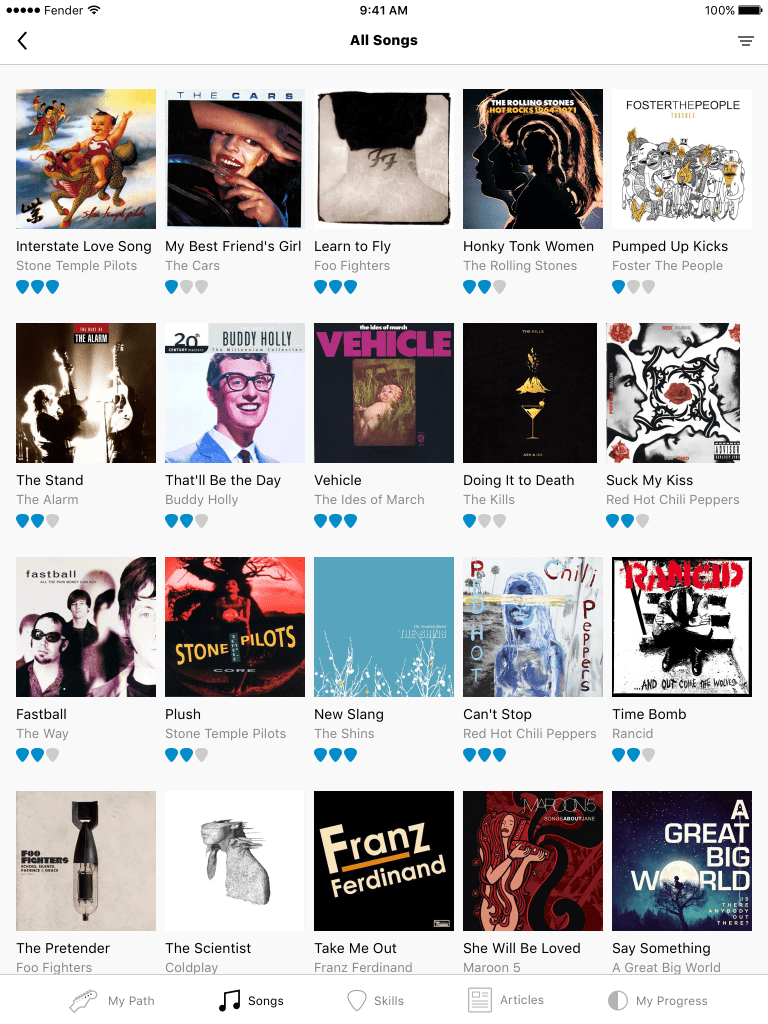 This version has all the same features as iPhone and desktop, but it also includes:
Portrait and Landscape Mode: Portrait allows players to easily access additional lesson material, while landscape enhances video player size for heightened visibility and focus.
More than video: Chord charts, related lessons and helpful content are easy to access and view with the iPad version's lesson page.
Follow your Path: An updated course view helps players easily pick up where they left off, or skip around to other lessons.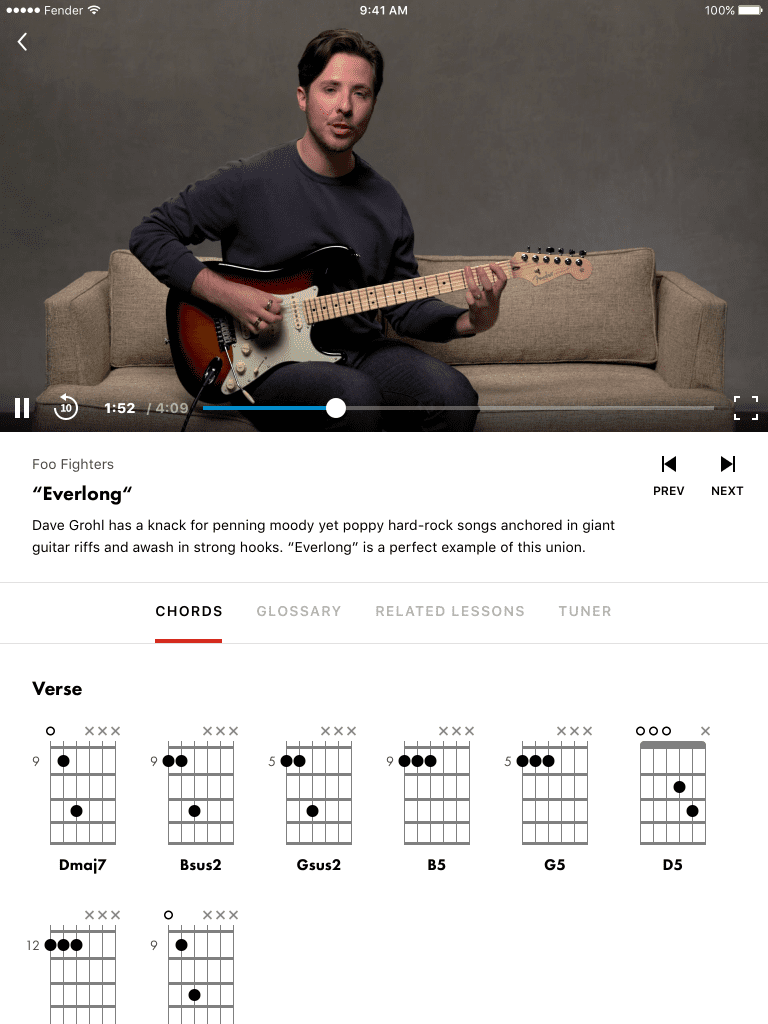 They also have more exciting announcements coming in the near future, so stay tuned for that!
Are you ready to set your child up for success when it comes to learning to play the guitar? Perfect. Head on over to  Fender Play to get started. They offer a free 30-day trial, so you have nothing to lose!