Don't you just love breakfast for dinner? Try one of these easy frittata recipes for a yummy meal the family will enjoy. Add a side of fresh fruit and you're good to go!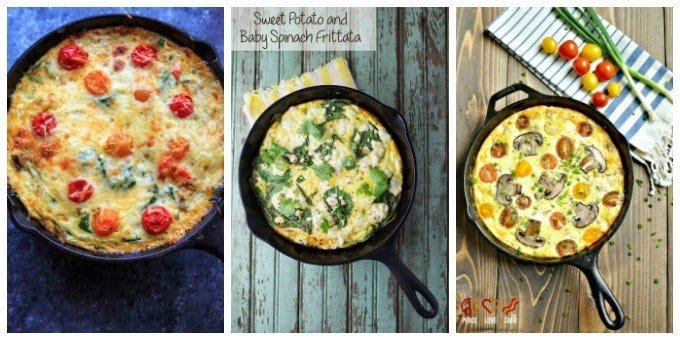 20 Easy Frittata Recipes
I don't know who came up with the frittata, but whoever you are, you're a genius. A bunch of amazing breakfast ingredients blended together in one dish? Perfect. You don't have to choose if you want bacon, ham, sausage, eggs, or any other breakfast food. You can combine it all into one easy dish.
Here are 20 of the most delicious and easy frittata recipes out there right now.
1.Summer Squash Tomato Frittata
You can't get much more summer than this squash and tomato frittata. The flavors of this are bursting at the seams.
This one has all the deliciousness of a regular frittata, but it's Paleo!
This zucchini spinach frittata has the added fun of mini tomatoes.
4. Spiralizer Super Sized Family Frittata
Have a huge family event coming up? This giant frittata is perfect and takes 45 minutes in total to make.
5. Flourless Air Fryer Broccoli Cheese Quiche
This healthy flour-free quiche is perfect for a sick day or if the weather outside is frightful.
6. Sausage, White Cheddar, and and Heirloom Frittata
There isn't a single ingredient in this frittata that doesn't sound absolutely delicious.
Pizza and frittata? In the same dish? Yes please.
8. Artichoke and Cheese Frittata
This is a great dish for the whole family for a Friday movie night!
9. Ham and Cheese Frittata Muffins
This recipe takes a regular frittata and turns it into little muffins for easy eating.
10. Low Carb Zucchini Yellow Squash Frittata
This low carb frittata is delicious, healthy, and perfect for a springtime breakfast.
11. Mini Baked Sausage Frittata
Frittata for one please? This little dish is perfect for on the go or for just one person.
12. Ham and Cheddar Frittata Squares Recipe with Fresh Herbs
You know about frittata muffins, but what about frittata squares? This is another yummy and easy-on-the-go option for a frittata.
Who in the world doesn't like bell peppers? This baby quiche is easy to make and doesn't take long at all (20 minutes to be exact).
14. Roasted Asparagus and Red Pepper Frittata
Planning a picnic? Take this flavorful frittata with you.
15. Broccoli, Goat Cheese, and Olive Frittata
As a goat cheese fanatic, this frittata really appealed to me. The olives and broccoli add even more flavor.
Who knew you could make a frittata in a crock pot? Not me. This one's chock full of flavorful ingredients perfect for brunch.
17. Sweet Potato and Baby Spinach Frittata
Sweet potato and spinach are two of my favorite things on this earth, and this frittata sounds incredible. (Bonus: this one has goat cheese too!)
18. Ham and Pepper Jack Frittata
This frittata is perfect for an easy, low-key Saturday morning breakfast.
This frittata brings a bunch of breakfast ingredients together to create a flavorful and amazing breakfast dish.
This one is so delicious that it's a little reminiscent of Hawaiian pizza. Yes, it's that good.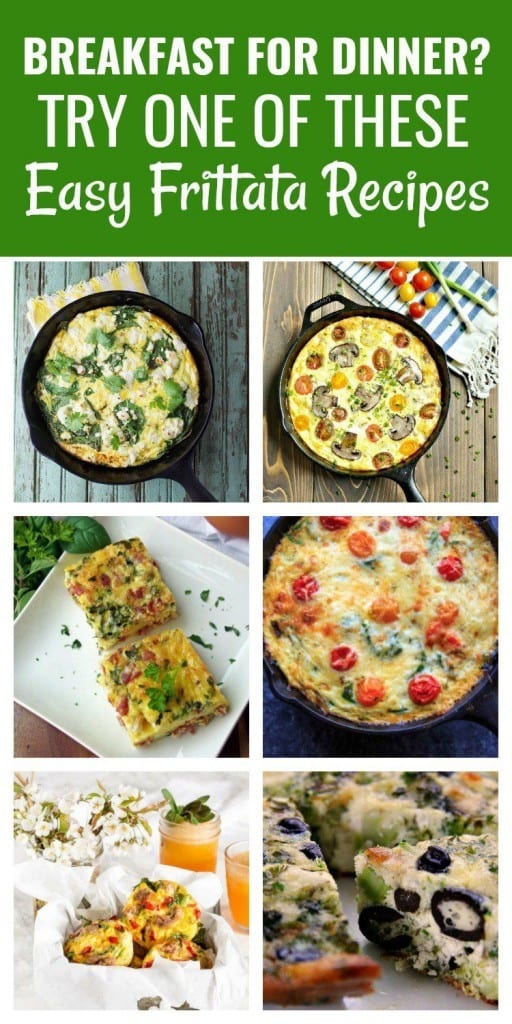 If you enjoyed this post on easy frittata recipes, here are a few more you might like: