As I'm sitting here writing this, it's raining cats and dogs outside and I'm enjoying every bit of it as I sit here sipping on a cup of coffee. To say I have a serious case of hurry up fall would be an understatement. I definitely feel like we embraced summer as much as we could. We slept in. We had days when we spent hours and hours at the water park. We enjoyed ice cream cones and cold coffee drinks. We stayed up late watching movies. We went to the beach and let the sand take over everything. And now it's time to get back to business, welcome in a new school year, embrace colder weather and fall fashion with open arms.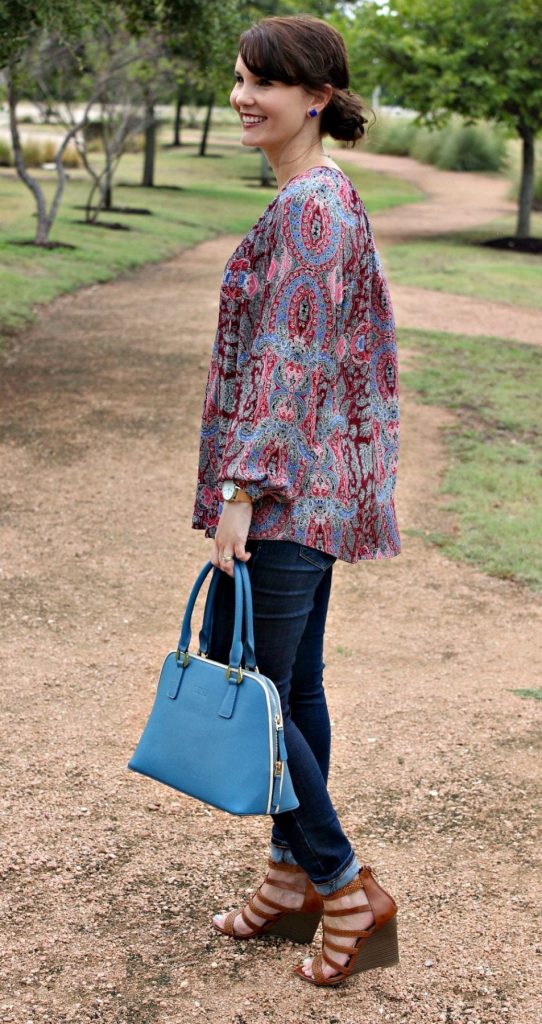 I'm so excited to start working with a new to me apparel company called Foxcroft. Maybe it's new to you too or maybe it's not. The instant I opened my box which contained the pieces I ordered, I knew it was a brand all about quality and timeless pieces.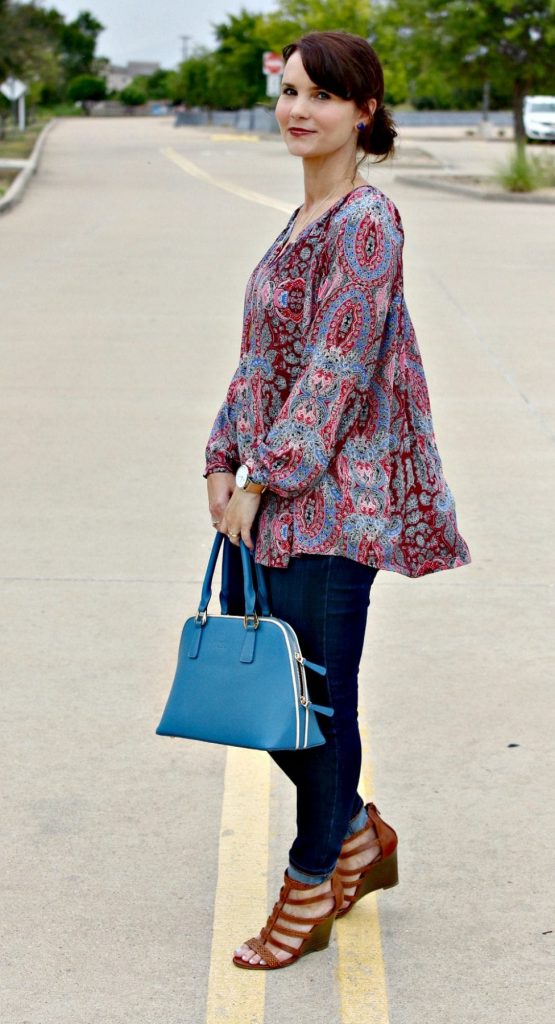 All of the Foxcroft pieces are designed in New York with the modern woman in mind. I'm excited to share a few of their pieces with you over the next couple of weeks.
First up is this gorgeous Vintage Paisley Print Peasant Blouse. The day I wore this out and about, I received several compliments. From the pattern, the colors and the shape of this blouse, it's absolutely perfect. I like how it can be dressed up with a pair of slacks and heels or a little more casual with jeans and wedges.
The blouse is 100% polyester and can be machined washed and dried, making it an easy to care for shirt to add to your wardrobe. If you're into boho fashion like I am, you'll love this blouse for the pattern and the breezy fit.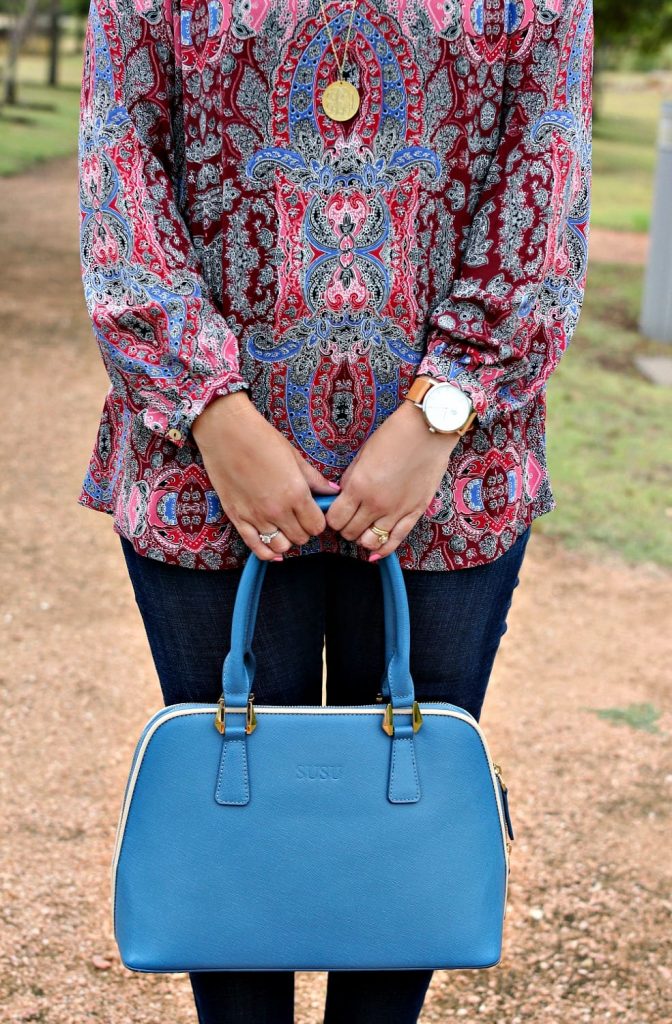 When the weather gets cooler, I break out my blue handbag. It's almost like this paisley blouse and this handbag were made for each other, am I right? The colors compliment one another perfectly. I actually prefer a blue handbag to a black one in the fall and have a navy blue one I use quiet often. It's a more exciting neutral accessory for the cooler temps.
My handbag is from SUSU, but it's sold out at Nordstrom Rack, so I linked to a few similar handbags below.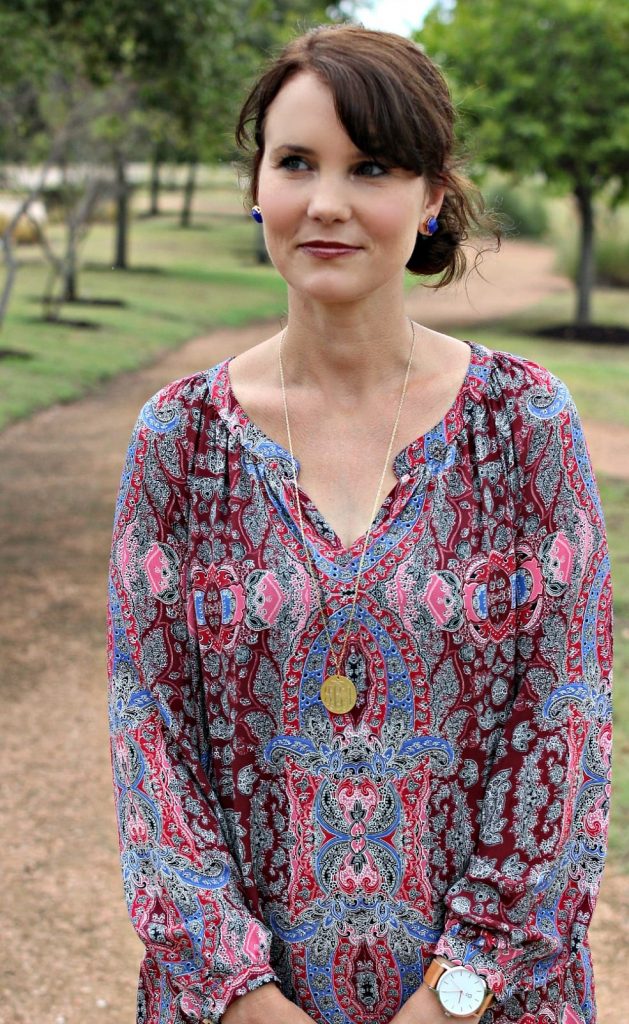 Outfit details: Paisley Blouse | Denim | Wedges (similar) | Handbag (similar)
Later this week I'm sharing another Foxcroft piece – a cardigan that I think you all are really going to like. I already gave a sneak peek on Instagram, so head on over and take a look!
Disclosure: This post contains affiliate links. Please read our disclosure policy here. Mom Fabulous also received samples in order to facilitate this post. All opinions are my own.