Are you looking for unique ideas for your senior pictures? Here are 15 taken in Austin, Texas which include water, a skyline, a graffiti wall and flowers.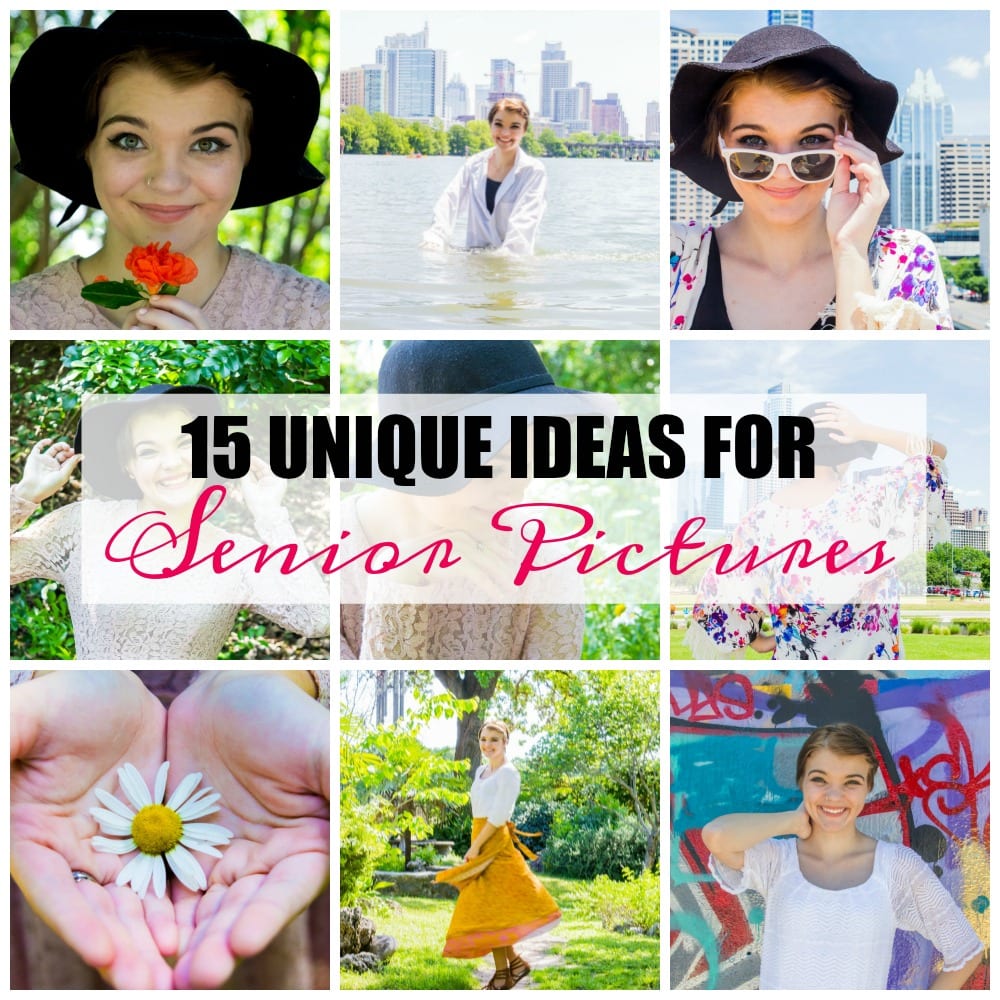 My daughter had her senior pictures taken toward the end of her senior year and we were so incredibly happy with how they turned out. Her best friend Zac is an up and coming photographer, (who I'm sure we'll be seeing his work displayed someday soon) and he knows how to shoot photos with his subject's personality in mind.
I didn't go along for the shoot because I knew my daughter would be most comfortable and most herself without an audience. Plus, I trusted Zac's eye for detail better than my own. They hit up some of her favorite places in Austin, surrounded by her favorite things.
Some of the pictures highlighted her outfit, some highlighted her eyes and they all highlighted the fact that this girl loves life.
Enjoy these ideas!
15 Unique Ideas for Senior Pictures