I participated in a campaign on behalf of Mom CentralConsulting for Kohl's. I received a promotional item as a thank you for participating.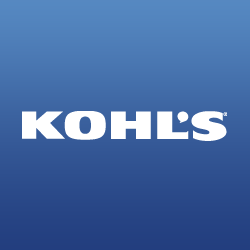 As I was browsing through my Instagram feed today, I was surprised to see that some of my friends' kids were headed back to school already. It's only August 1st! My kiddos go back August 26th, which means we are in full-blown Back to School shopping mode.
This year I have two kids in high school and one in elementary. As most of you know, shopping for clothes for 3 kids can be exhausting. When they were little, we would just do it all together- all at the same time. (Not sure what we were thinking there!) But now that they're older, I take one child at a time shopping and it goes so much smoother.
Without a doubt, one of our favorite places to shop is Kohl's. If you've been reading MomFabulous for awhile or you know me personally, you know how much I love this store. I'm spoiled by the fact that I have one right down the road from me. I am always in there if I need to pick up a gift, a new pair of shoes, undergarments, jewelry. You name it.
 Kohl's  is the perfect one stop shop for your Back to School shopping. I've taken all three kids there and we've found some really great stuff. From shorts and button up shirts to a jean jacket and Converse. (Just wait till I show you the cute Converse my daughter bought!) It doesn't matter if your child is going into Kindergarten or 11th grade, there is something there for them.
Here's a sneak peek at one item my daughter found (and bought of course!)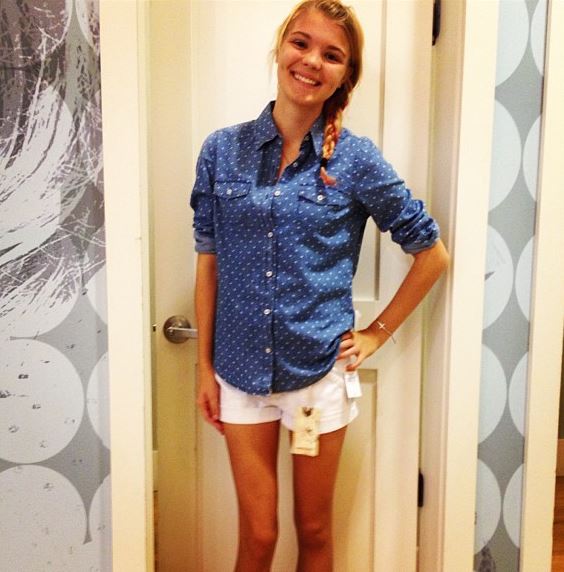 With my daughter, there are a few brands she loves and always looks for. Candie's and Mudd are two of her faves.
Along with their Big Style and Big Names for brands, they also have Big Savings. Every time I earn some  Kohl's  cash, it's like Christmas came knocking on my door. I have a $10 coupon just waiting to be used in my wallet. The one big problem I always have though is…do I use it on the kids or ME?! 🙂
Have you started back to school shopping yet? Where do you usually go? If you haven't stopped by a  Kohl's  lately, do yourself and me a favor and go in and look around.  You can also keep an eye on their new styles by following them on Instagram and Liking their Facebook page. Today they put up a picture of Chukkas for gals. Oh my gosh.