Stop what you're doing right now and go make a quick visit to your closet. But come back here. Look to see if you have anything yellow in your closet….Okay, what did you find? Anything yellow? If not, it's time to think about adding one or two things in that gorgeous sunny shade because it is this summer's 'it' color!
Yellow
From dresses and handbags to bathing suits and a scarf, here are some ways you can incorporate this gorgeous, happy, pick-you-up-when-you're-blue color.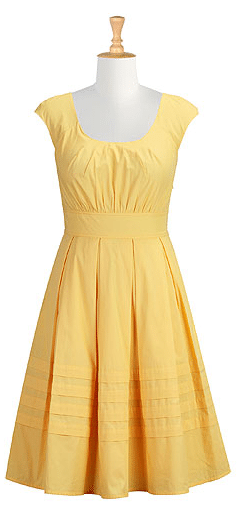 This yellow Chelsea dress has pretty written all over it and is pleated & nipped and tucked in all the right places. It's figure flattering with the high-waist, has a feminine touch with the scoop-neck and sits just below the knee for a dress that's perfect for any occasion. The color? Sunset yellow. Retailer: eShakti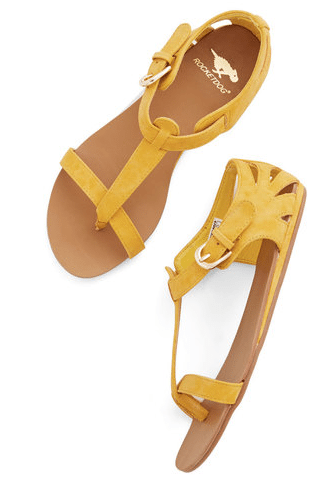 Sometimes if your outfit is feeling a little drab (or even your mood) a bright pair of shoes can add just that punch of color (or mood lifting) that you need. These yellow sandals, which just so happen to be called 'Walk on Sunshine Sandals' , will make your day brighter and your feet happier. Retailer: ModCloth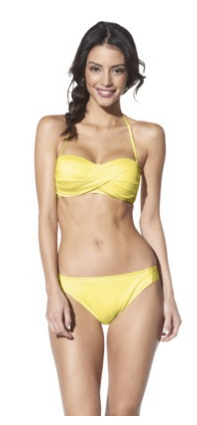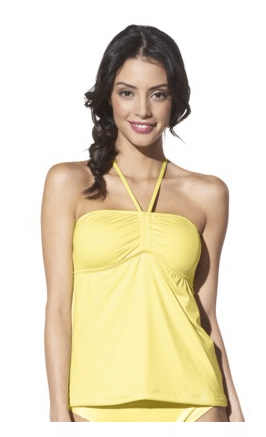 This beautiful yellow swim suit called the 'Sorbet Collection' will make you look a little tanner than you actually are. There's nothing like an itty bitty (or go for the tankini!) yellow bikini to really go for the summer it color, right? Retailer: Target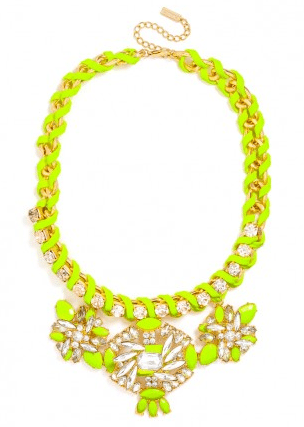 A yellow statement necklace, well, makes a statement! It says 'I'm not afraid of yellow. Bring it on!' It also adds a big punch to an outfit. I imagine this beauty with a black maxi dress, metallic clutch and sandals to match. Retailer: Bauble Bar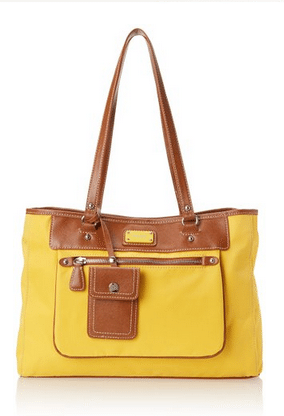 I've had my eye on several yellow totes and have yet to commit to one. No, I do not have commitment issues. 😉 Maybe I'll go with this one pictured above. I don't know. I love the idea of a bright sunny tote on a bright sunny day. Or even a bright sunny tote on a not so bright sunny day. Either way, us gals all need one. Retailer: Nine West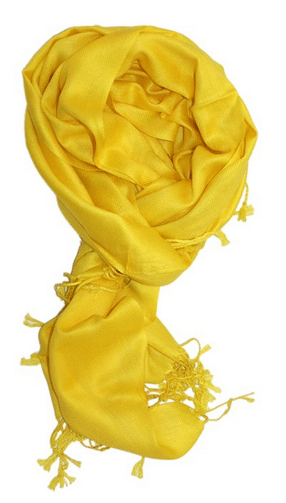 Even in the hot heat of the summer I carry a scarf or lightweight cardigan in my bag. Why? Air conditioning. When the AC is blasting and I am freezing, I can grab something to cut the chill. This bright yellow scarf is perfect to toss in your bag and have on hand. Retailer: LibbySue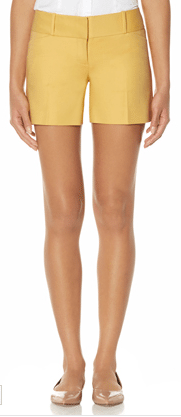 A pair of yellow shorts are fun aren't they? You can pair them with your favorite neutral t-shirt and sandals and have an instant casual outfit for a summer day. As an added bonus, they'll give your legs some color! Retailer: The Limited
—
Are you ready to add something yellow to your wardrobe? Or maybe you already have pops of yellow? I'm on the hunt for a yellow dress and tote. Those are the two yellow items on my wish list. I'll let you know what I find!