Are you wondering what to wear with a pleated skirt? Maybe you have one that's been sitting in your closet, lonely and not worn because you just weren't exactly sure what to pair it with. Let me help!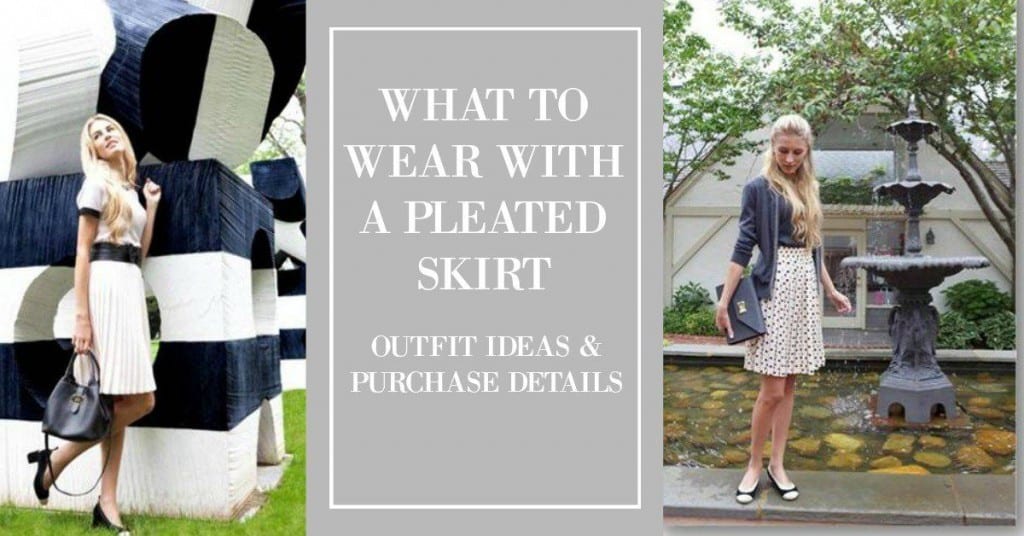 Pleated Skirt Selections
A pleated skirt is a classic skirt style that continues to pop up in fashion magazines and on celebrities who are out and about. If you're looking for a splurge on a pleated skirt, let me share with you a gorgeous chiffon pleated skirt by Courage. b called the Desy Pleated Skirt. Like I said, it's a splurge for $155, but check out these gorgeous designs.
Beautiful aren't they? Is there a style that caught your eye? I am loving the coral polka dotted design. I also love the black pleated skirt, which is a definite classic.
Here are a few more pleated skirt options, all under $50:
What to Wear with a Pleated Skirt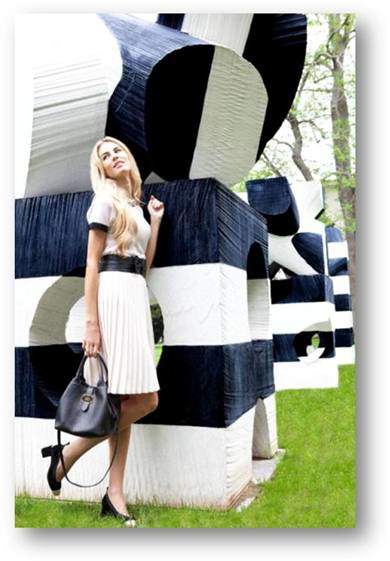 Now, about what to wear with a pleated skirt. In the photo above you see the model wearing a short sleeve shirt with a wide belt. This is a great look and one that can be easily pulled together. Here's another look.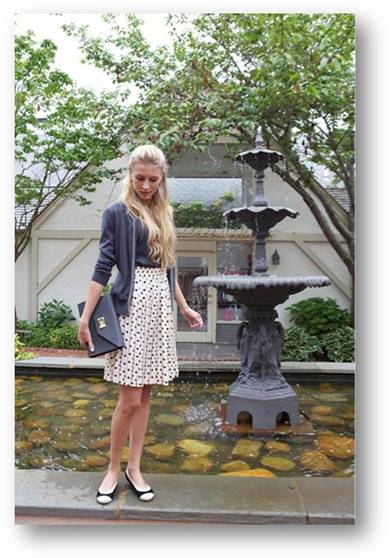 Pair a pleated skirt with a cami and cardigan. Add some ballet flats and you have a beautiful outfit. I think the cardigan and floral shirt pictured below would look so pretty with a white pleated skirt.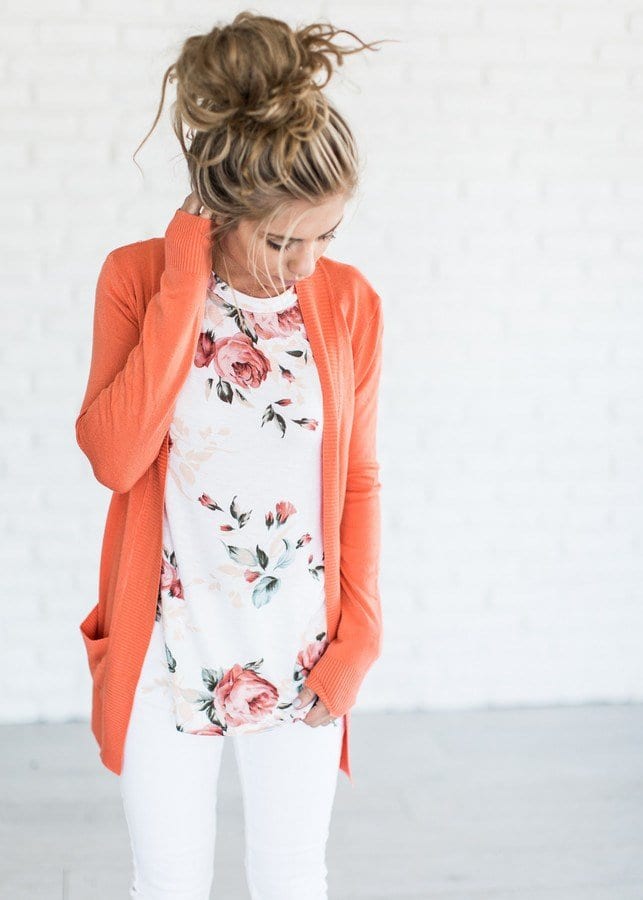 You can also wear a pleated skirt with:
A long or short sleeve button up shirt tucked in
A tank top tucked in
A sweater
A skinny belt
A wide belt
Related fashion posts on Mom Fabulous:
PLEATED SKIRT OUTFIT IDEAS
Here are a few more ideas for what to wear with a pleated skirt.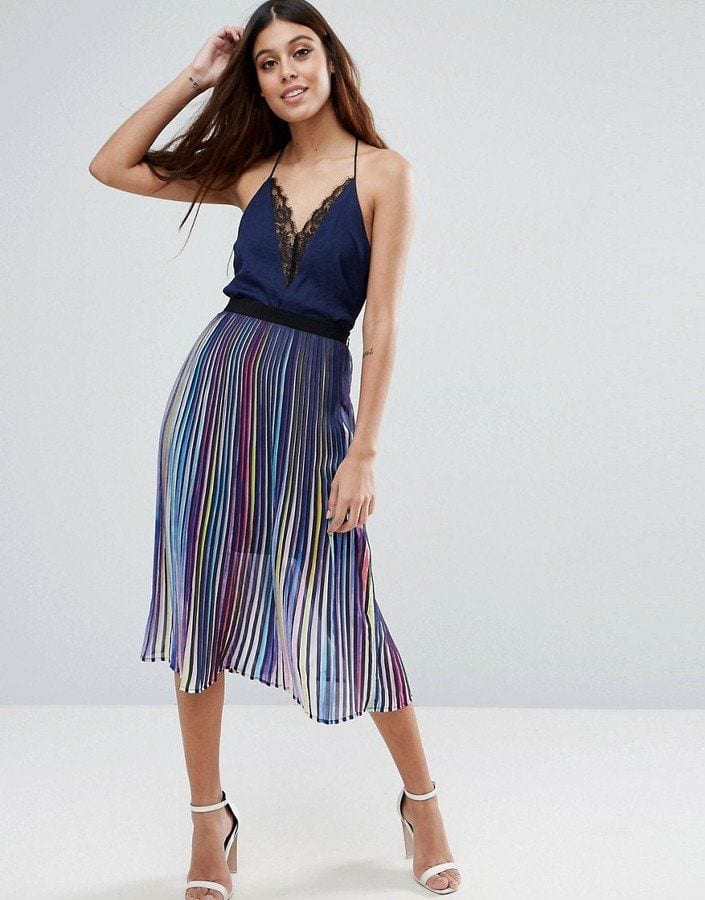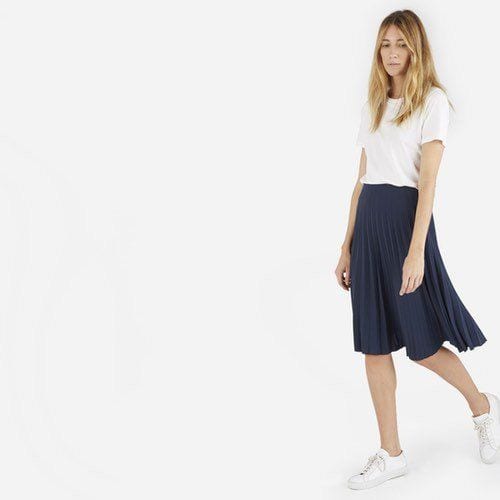 Navy Blue Pleated Skirt and White Sneakers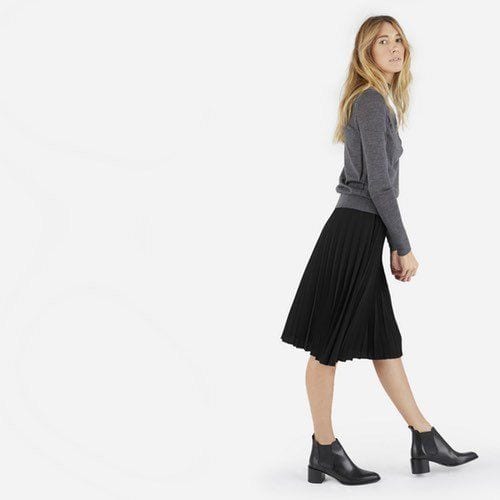 Black Pleated Skirt and Boots
A pleated skirt is so versatile and can be worn with so many different things. If you've never tried wearing a pleated skirt, go for it! It might just become a favorite piece in your closet.