Sponsored post by Mirum Shopper. All opinions are my own.
Hi, I'm Julie and I'm Easily Elegant. At least that's what my results were from taking this fun Good Humor® and Popsicle® quiz. 😉 What do you think your frozen treat says about you? Take the quiz and find out!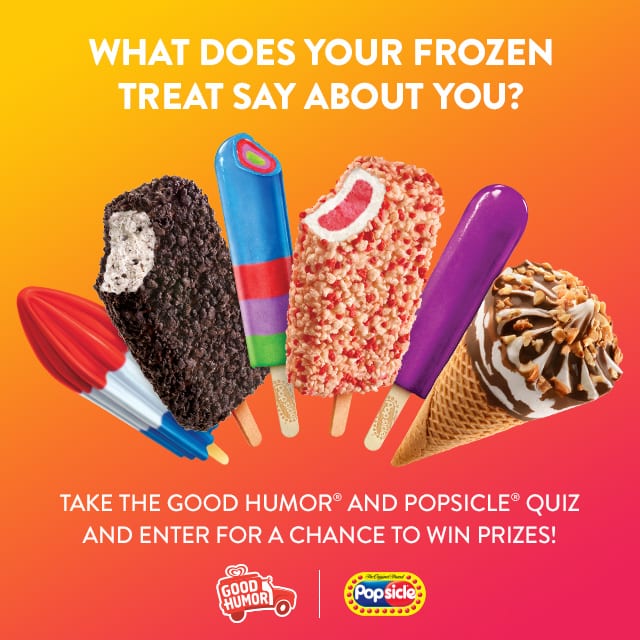 So, what does easily elegant mean according to the quiz? It means I have a quiet sophistication and am quick to lend a hand or offer advice when it's needed. Why thank you!
They definitely nailed it on my favorite frozen treats when they recommended I pick up Good Humor Vanilla King Cones and Popsicle Tropicals from my local Walmart. I've been eating the cones since I can remember and they have been one of my favorites for quite some time. Vanilla ice cream is my absolute favorite flavor and then when you mix in nuts and a cone with a chocolatey tip….what's not to love?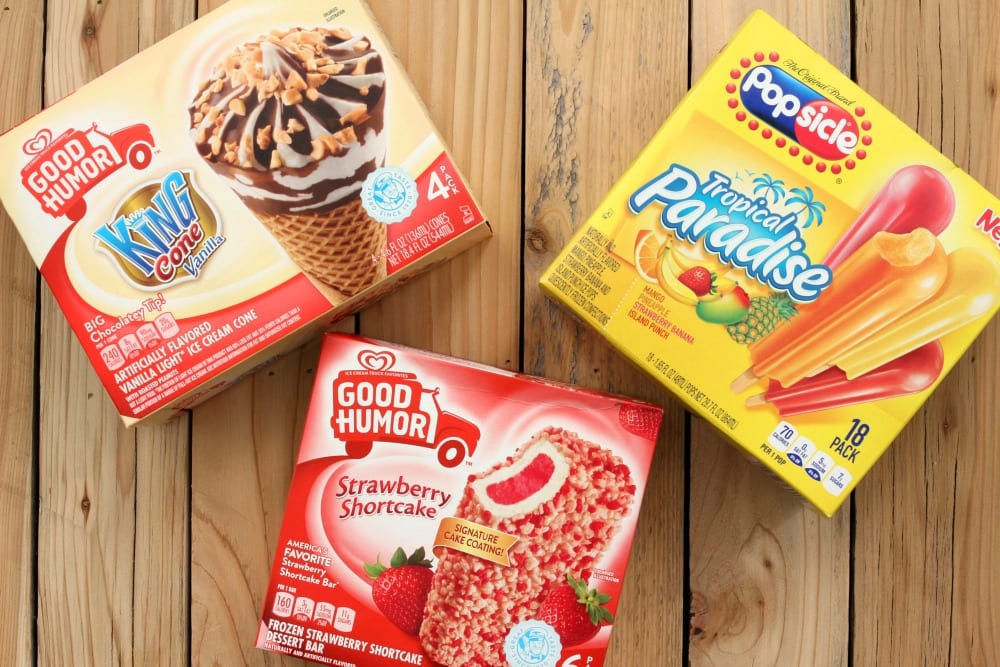 When asked where my ideal place to enjoy a frozen treat was and with whom, I said with my family and on my front porch swing. Unfortunately, I don't have a front porch swing, but I'm thinking that needs to change. There's something very idyllic and relaxing about enjoying a good ice cream treat on your porch with those you love.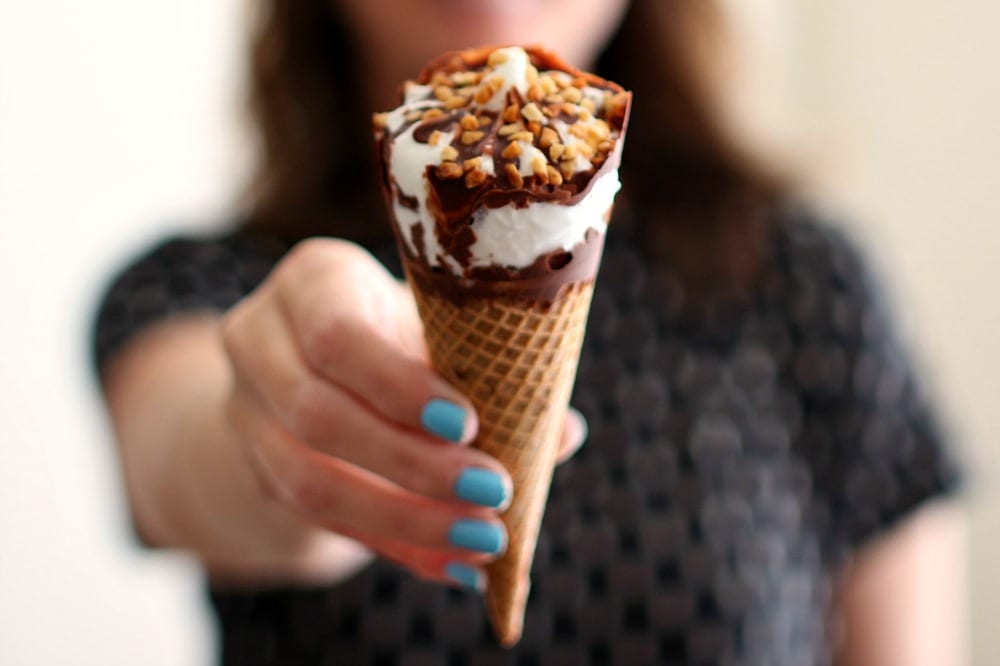 Where would you enjoy yours? On the beach? On a Ferris wheel? Or maybe on the front porch like myself? Be sure to take the quiz and then I would love it if you'd share your results with me.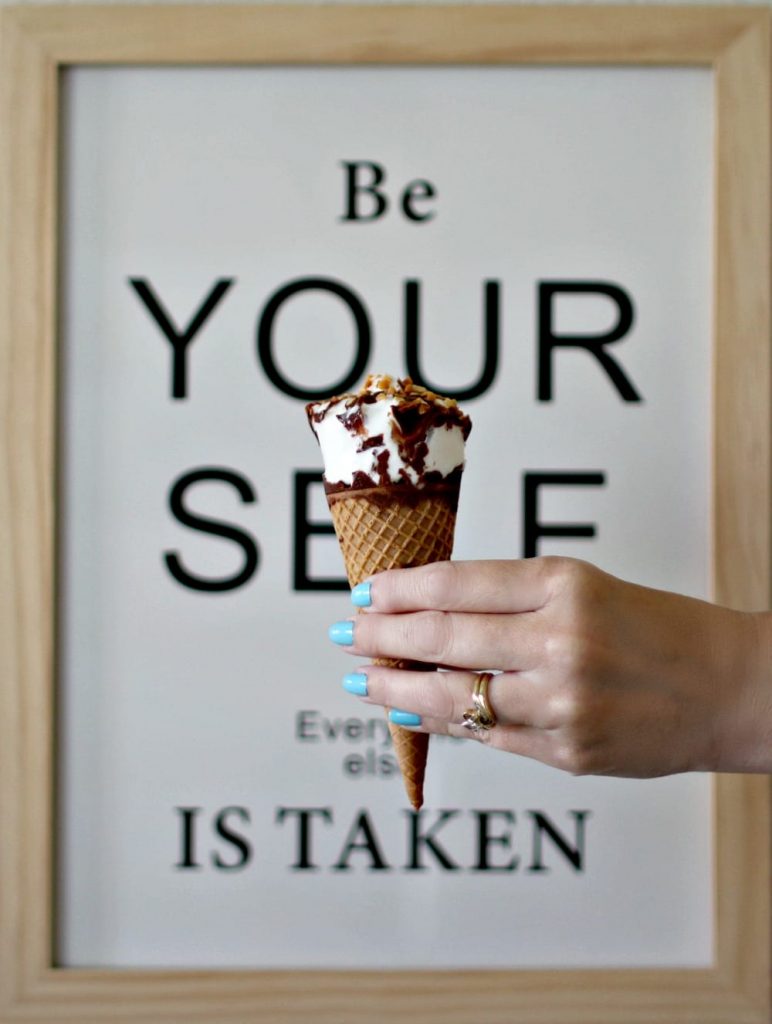 "Be yourself…everyone else is taken."
The Family Summer On-the-Go Pack Giveaway
After you've taken the quiz, be sure to enter the Family Summer On-the-Go Pack giveaway for a chance to win some pretty awesome prizes. The prize pack includes a YETI® Cooler to keep your Frozen Novelty Treats cool, a GoPro® HERO Session™ to capture all the footage, and a Bluetooth speaker to keep the whole family happy!
Great prize pack am I right?!
Score a Free Movie Rental with Redbox
After you've taken the quiz and entered the giveaway, now it's time to score a free movie rental with Redbox! All you have to do is upload a valid Walmart receipt when you purchase $10 worth of qualifying Good Humor and Popsicle products at participating Walmart locations from now until 9/21/16. You can get all of the details here.
Alright! Go take the quiz, enter the giveaway, pick up some of your favorite frozen treats and score a free Redbox rental. What a great way to soak up these last few days of summer!