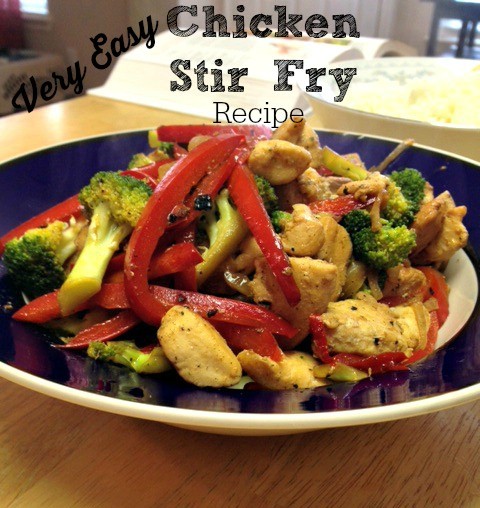 I have a very easy Chicken Stir Fry Recipe that I am so excited to share with you. Why am I so darn excited? Besides the fact that I love food. Love food. I'm excited because I am making my way through the book 'How to Cook Everything: The Basics' by Mark Bittman. You can read all about the book here.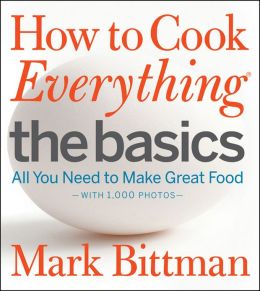 I plan on making everything in this book and going through all of the lessons. The book is designed where you can skip around. Which fits perfectly with the spontaneous, doesn't-really-like-to-follow-rules kind of gal that I am. 🙂
The first thing I made was this super easy Chicken Stir Fry. How did it turn out? It was a winner and definitely something I'll be preparing again for my family. I adapted the recipe a little to our taste.
Easy Chicken Stir Fry Recipe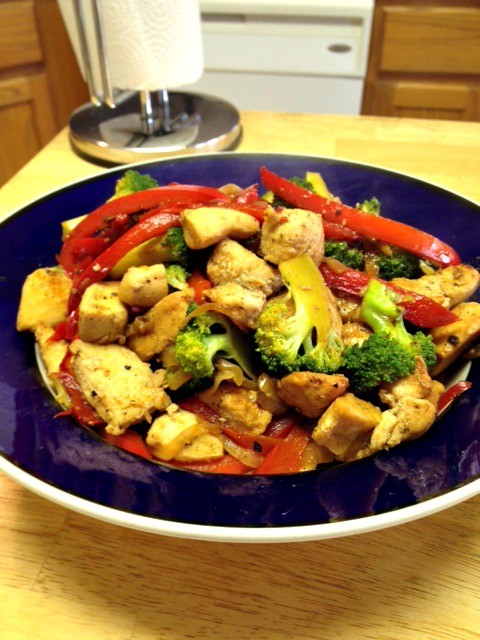 Easy right? This is a chicken stir fry recipe I'll be coming back to over and over again. These are all ingredients you can keep on hand when you need to whip something up real quick like.
Try it and then let me know how it turns out!
Recipe adapted from 'How to Cook Everything: The Basics'