This is a sponsored post written by me on behalf of American Heart Association for IZEA. All opinions are 100% mine.
As a woman who frequently post pictures of herself in different outfits and beauty related posts, it's probably a given that I try to take care of myself right? From anti-aging creams and DIY facial masks to jeans that tuck in that tummy, I post about a lot of things that help you look good…on the outside. But what's truly more important to me than the latest bottle of magic, is my health. No amount of creams and spandex-filled pants can give you a life worth living.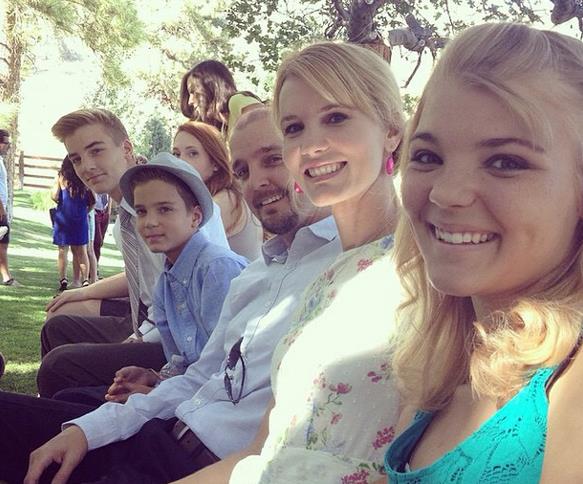 I exercise several times a week and focus on making healthy choices because of these four people: my husband and my kids. If they're not a good enough reason to eat my veggies and get that 30 minutes of cardio in, I don't know what is.
On our last family vacation, we were high up in Rocky Mountain National Park surrounded by clouds. mist and elk that seemed to pop out of nowhere. As we were standing there looking around at this marvelous landscape, I remember saying out loud, "I never want to stop traveling with my family and having these experiences."
The memories I make with my family are what shapes the woman I am and the woman I want to become. Those memories are each a little notch in my legacy belt of who my kids will remember their mom as, and I want to keep adding to that as much and as long as possible.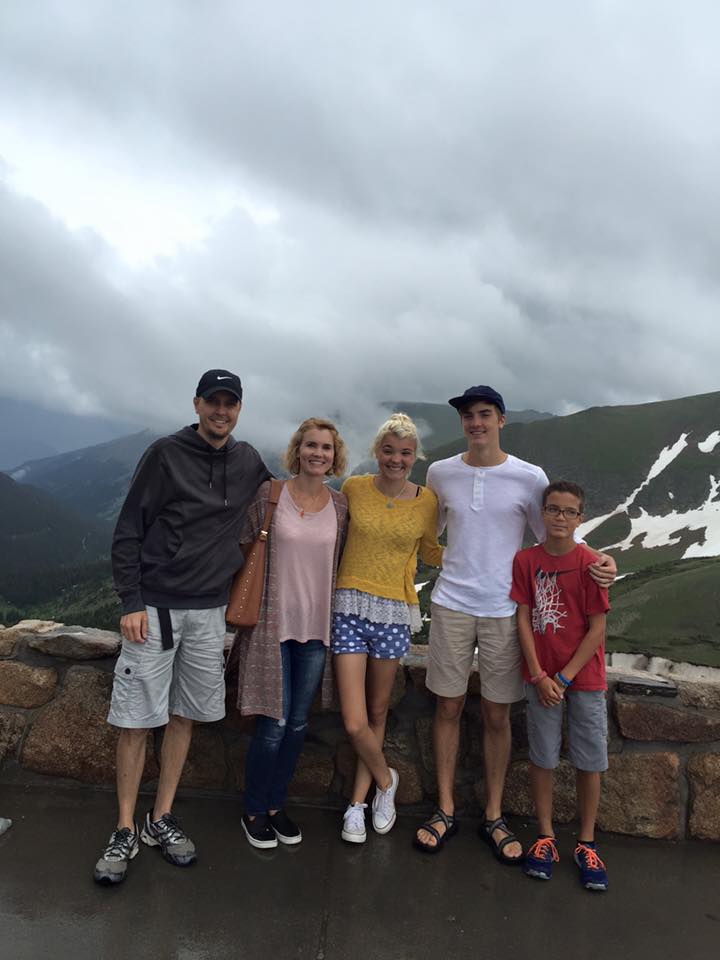 So yes, I eat my veggies and exercise so I like the way I look, but more than anything it comes down to wanting to live a healthier, longer life full of memories.
Although my role in our family has changed over the last few months, going from a stay at home mom who works on the side, to a work at home mom who runs a business that supports our family; there's one role that hasn't changed — the power I have to make changes, whether good or bad, in our family.
If I strive to live a healthier life, so do my kids.
If I strive to work on self-improvement, so do my kids.
If I strive to live the life of my dreams…that impacts my kids.
The more I commit to making healthy living a priority in our family, the healthier my family's future will be.
Here are a few ways I make healthy living a priority:
I exercise with an accountability partner
I have people say to me all the time…"I just don't understand how you exercise so much." My secret is having an accountability partner, who just so happens to me my oldest son. We have a pretty set gym schedule and I've told him on days I say I can't or don't want to go, to push me a little to reconsider. We have driven to the gym with me literally pouting on the way there, only to thank him as we're leaving.
If you want to start exercising, you need to be accountable to someone other than just yourself.
We eat a ton of vegetables
I have always tried to serve vegetables with our meals, but haven't always been very consistent. It wasn't until my two sons became vegetarians that we started eating massive amounts of veggies. Through experimenting with different recipes and ways to cook vegetables, I have a new fondness (love almost) for them. I never, ever thought I would savor biting into broccoli until I discovered how it tastes roasted or over a bed of pasta with olive oil and lemon juice.
We have a lot of fun together as a family
The other day one of my sons said to me 'sometimes I think we laugh too much', to which I replied with 'not possible'. Granted, it was after trying to stifle a laughing fit in public over something one of us said or did.
But this is one of the traits of my family I love the most. We laugh a lot and genuinely have fun together. Part of it is our laid back lifestyle. Part of it is we're good at laughing at ourselves. Part of it is that I'm just so dang funny. 😉
Having fun and laughing reduces stress and is actually very good for your health. There are all kinds of scientific facts behind it that I won't go into (because heck, I don't understand half if it) but I think we all know how much better we feel after a good laugh, am I right?
So tell me — what's your reason for living a healthier, longer life?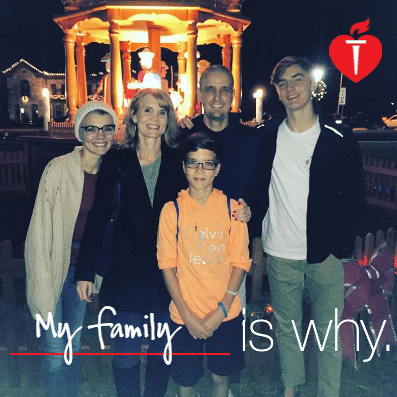 Is it your family?
Is it a dream you have yet to fulfill?
Is it proving to yourself that you can once and for all actually be and feel healthy?
Whatever your why is, I have an exciting resource to share with you. February is American Heart Month and the American Heart Association has created a place for moms to go that includes healthy living, healthy recipes, healthy tips and tricks for moms, and information and resources on heart and brain health.
The American Heart Association knows that moms have the power to affect real change in our homes and communities. From their Pinterest board full of mom hacks, recipes and fitness ideas to their work on improving the health of communities by affecting laws through their advocacy initiatives; they're doing what it takes to help people live healthier, longer lives.
Everyone has a reason to live a healthier, longer life. What's yours?
As moms, let's all commit to making healthier choices for our families and ourselves.