Are you curious what the best skirt for your body type is? Have you tried on skirt after skirt after skirt and you're just not sure if it's the right one or what to pair it with? If so, you're in the right place!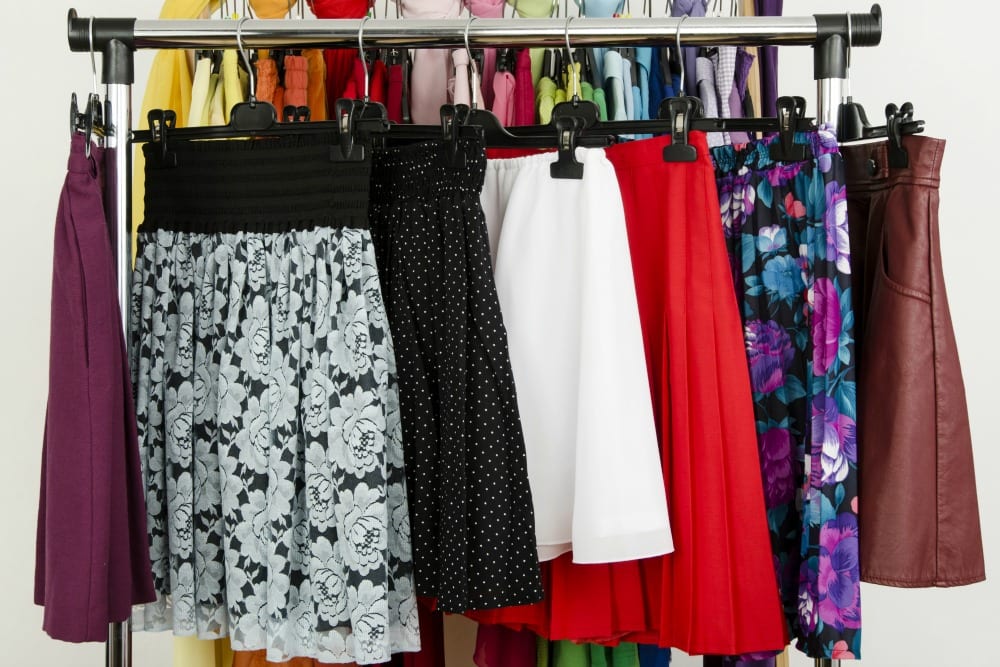 If you're constantly frustrated with the clothes in your closet not fitting properly, it's time to take a good hard look at the type of items you've filled it with. You need to ask yourself one question…are the clothes hanging in this closet of mine right for my body type? Since it's party season and we're also coming up on Valentine's Day, we'll start with the best skirt for your body type. Because skirts are fun and every, yes every, body type can wear them…if you so desire. Here we go!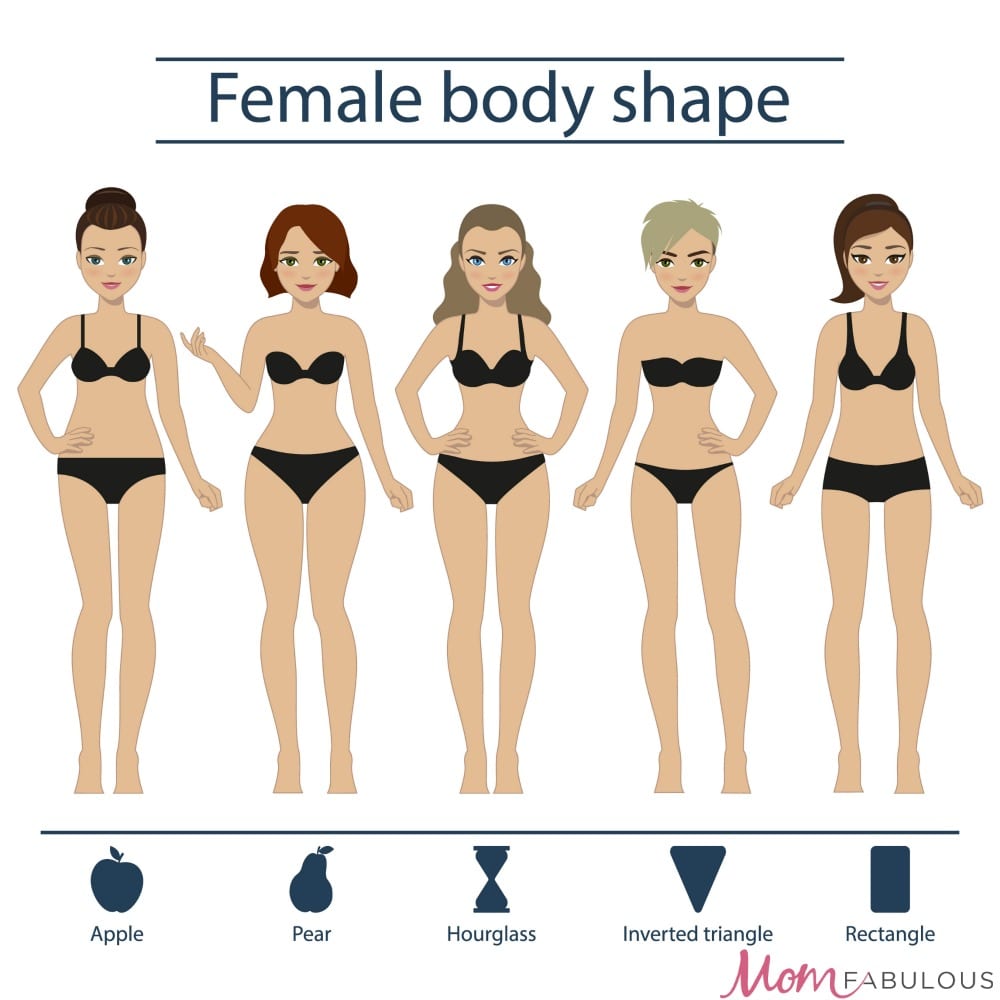 Just a note: This is only a reference! By all means, wear whatever type of skirt you feel most comfortable in because that's what fashion is all about…confidence!
The Best Skirt for Your Body Type
Body type: Pear Shape – Curviest in the hip and thigh area.
The Best Skirt Style: Pleated A-Line Skirt that hits at the knee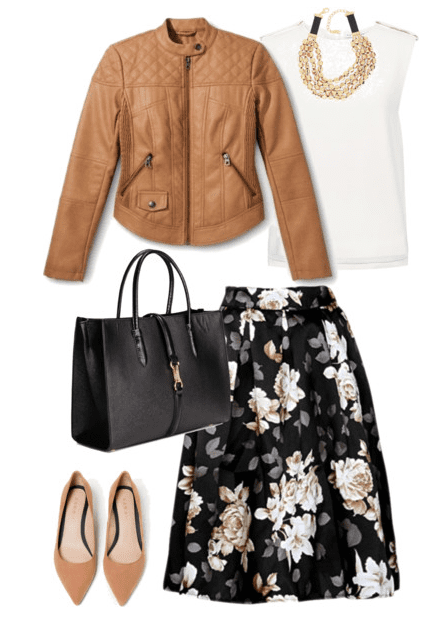 Pear shapes look fantastic in a-line skirts fitted at the waist with a little swing through the hips. The reason? It draws attention to the waist. Make sure the skirt sits right at the knees, which will elongate your frame.
You can wear this type of skirt with both flats and heels. Wear it with a fitted jacket or top.
SHOP SKIRTS FOR PEAR SHAPE
[show_shopthepost_widget id="2276007″]
Body type: Hourglass Shape – This shape has gorgeous curves at the hips and bust. Don't hide them ladies!
The Best Skirt Style: Pencil Skirt that hits right above the knee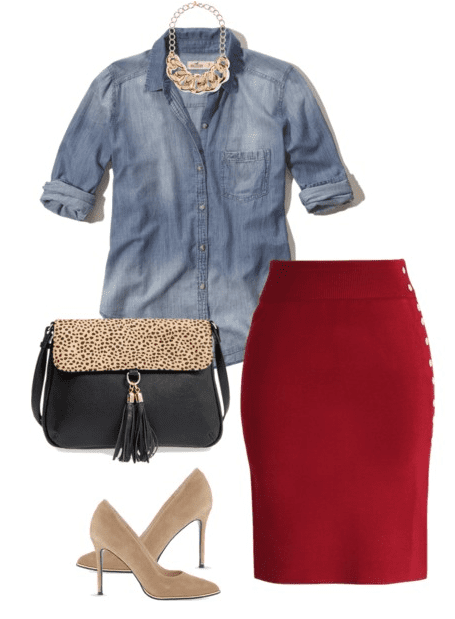 Hourglass shapes look amazing in pencil skirts that are fitted, but that don't squeeze. Pencil skirts help define the waist and make the thighs look smooth. A pencil skirt looks best with a shirt tucked in. It gives it that sophisticated and classic look. You can also wear a blazer, jacket or cardigan over a shirt for the cooler months.
SHOP SKIRTS FOR HOURGLASS SHAPE
[show_shopthepost_widget id="2276011″]
Body Type: Rectangle – This shape has minimal curves and bust, waist and hips measure about the same.
The Best Skirt Type: You can pretty much wear any skirt type you want, but since we're going for the best of the best let's go with a body hugging mini skirt that shows some curves.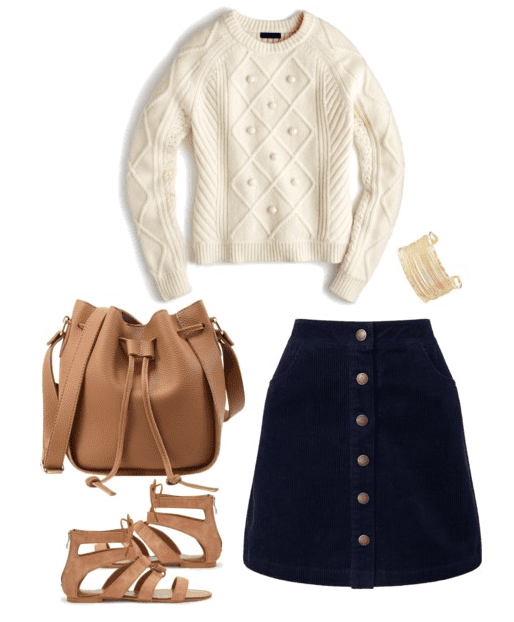 A mini skirt helps emphasize curves or will give an illusion of curves. The shorter length will show off your slim legs as well. If you're not comfortable with the shorter length of skirt, go with a maxi skirt style or any skirt that features zippers, ruffles, bows to give your body some definition.
SHOP SKIRTS FOR RECTANGLE SHAPE
[show_shopthepost_widget id="2276015″]
Body Type: Apple – This shape has a slimmer lower body and carries their weight around their middle.
The Best Skirt Type: Find a skirt that is high and cinches at the waist and is fuller at the bottom. You'll want the hemline to sit just above the knee. Most midi skirt styles and some a-lines are similar to this.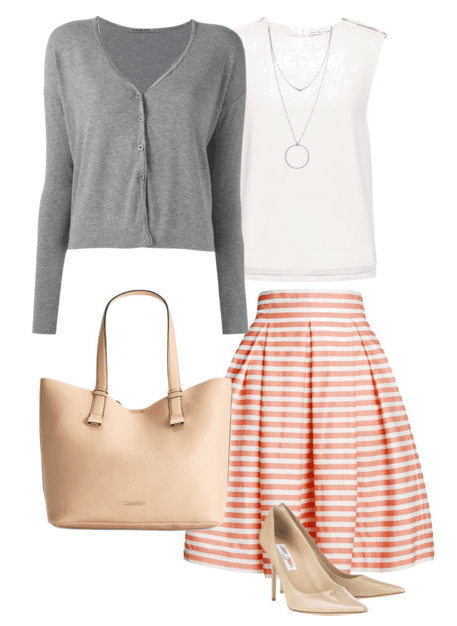 The high and cinched waist help to camouflage your stomach area, while the pleats bring the eye to the hips and legs. The shorter length also shows off your great legs! Look for midi-skirts and a-line styles that fit this description.
SHOP SKIRTS FOR APPLE SHAPE
[show_shopthepost_widget id="2276020″]
What kind of skirt style do you usually gravitate to? I definitely have a closet full of a-line skirts and feel most confident in those, which work well with my body type.