Do you absolutely love or have an interest in fashion? Are you looking to earn a side income or maybe even a full-time income next year? If so, these work at home jobs can help! I've rounded up over 10 home-based business fashion companies you can work for on your own time. Whether you're looking to build something part-time or replace your current income, these companies are solid, reputable home-based businesses and one of them could be just the answer you've been looking for.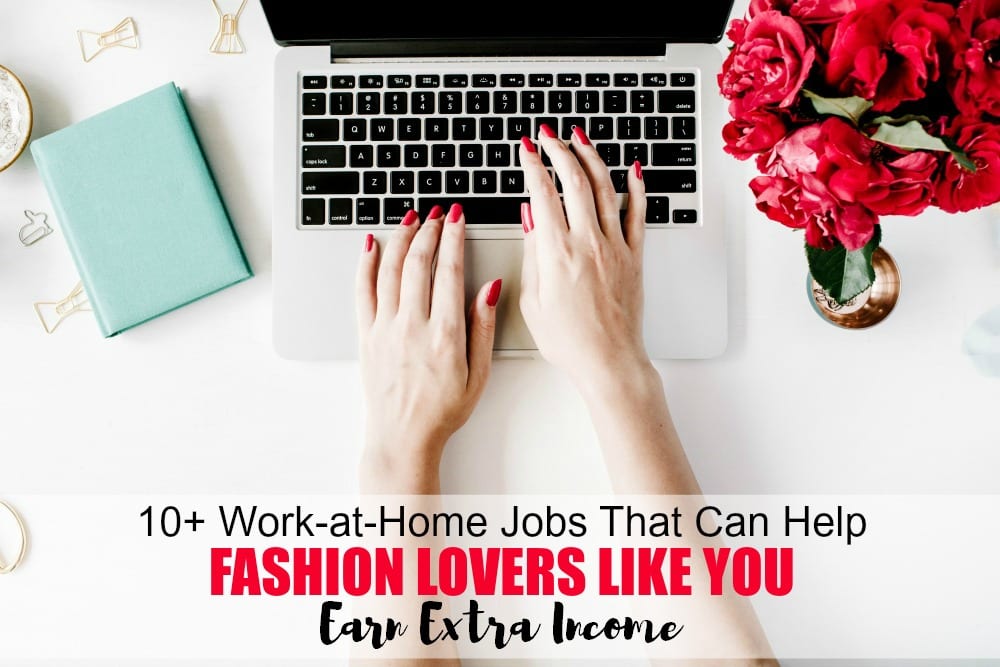 Success in the Direct Sales Business
I've sold products in the direct sales industry in every category from fashion and beauty to insurance and kitchen products. Through my years in direct sales businesses, I learned about the one thing you need in order to be successful in this industry. You need to love the product enough to talk about it a lot.
I think my most successful venture was for a scrapbooking company because I loved the products and used them every week. If you visited my home, I could pull out scrapbook after scrapbook I was working on, as well as tell you about the new products coming out I couldn't wait to use.  My friends would come over a few times a month and we would scrapbook for hours while our kids would play. I had turned a hobby into a business and I absolutely loved it.
If you feel this way about fashion or have an interest in helping women feel better about themselves, gaining the confidence they've either never experienced before or have lost since having children, the direct sales fashion industry could be perfect for you and something you could very well turn into a successful business.
10+ Home-Based Business Fashion Companies
*This post contains some affiliate links for your convenience. Click here to read my full disclosure policy.
Chloe and Isabel – Launch your own fun and flexible business with Chloe and Isabel! They are a handcrafted jewelry lifestyle brand where you can run your own business via online events, in-person pop-up shops + social media. You earn 25% to 40% commission on all personal sales and it's a one-time cost of $175 to get started. If you don't enjoy the team-building aspect of direct sales, then this company is for you! Check out the company.
cabi – I don't have personal experience with this company or their clothing, but a lot of my fashion blogging friends do and they absolutely love them. They love their clothes, they love the people and they love their vision. A cabi career is a career without compromise. They believe you can have a career you love, where you call the shots and you get to help women find their personal style. There are three ways to earn an income with cabi, which you can read about here.
Stella & Dot – From what I've seen and heard, this is a fun company to work for with quality jewelry loved by women everywhere. They've been seen in major fashion magazines such as Vogue and InStyle, so if they sound familiar to you, that might be why! Become a stylist and host trunk shows, do one-on-one styling or have online trunk shows. Get started by choosing one of three starter kits.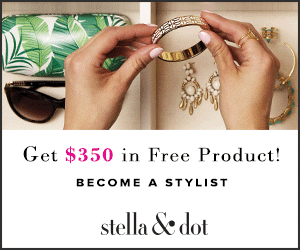 LuLaRoe – Most likely you've heard of or been invited to check out this company and their clothing. From their soft, patterned leggings and stylish dresses to their community of women who share a close bond, they're seeing major growth right now. If you have any questions about how to become a consultant, what the business model looks like or anything else, ask my friend Twyla by going here. She is seeing some incredible success and has built a business she is proud of and is having so much fun with!
Avon – This company has been empowering women for 130 years! And they're not just about beauty products, although I have a deep love for their skincare line.  They also have some beautiful fashion and jewelry items, and with their new KickStart program, you could earn more than $1,000 in 90 days. They are all about Boss Life and women working when they want and where they want. Representatives earn up to 40% on all sales. Find out more about this opportunity here.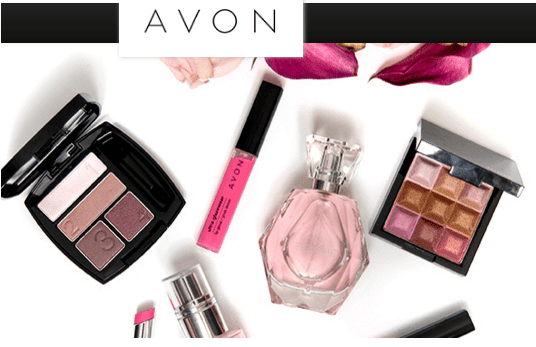 Bella Vintaj – Whether you own a shop or want to sell from the comfort of your own home, this jewelry company might be the perfect fit for you. Become a stylist and host trunk shows, rep to boutiques or sell from your e-shop. Your starter kit is $149 and you become a part of a team of people, including a team leader who helps with your training. You can see their compensation plan and more on their website here.
Endless Xpressions –  I've never heard of this company but it came up in my search, so please do your research before signing up. They say they're just getting started, are growing and are simple and straightforward. "Xpressionistas" earn 30% commissions on personal sales through your website, person-to-person sales, home parties and vendor events (or however you chose to sell). You also earn a percentage on your downline. They have a wide variety of products from totes, jewelry, pet items, bath & body and more. You can sign up for only $10, or choose from two other kits to get started.
Henkaa – This clothing company is known for their convertible dresses, which can be worn up to 21 different ways. The Henkaa Shoppe in a Box kit starts at $199 and stylists receive 25% retail commission on orders placed through their website. They are currently taking applications to become a Stylepreneur again on January 1, 2017. You can apply here.
Kokoon – Clothing designed and made in the USA, Kokoon stylists combine their love of fashion and social media to build their business. They design over 300 unique styles each year and have limited Stylist positions available each season, only in the U.S. Stylists are not required to purchase samples or inventory, but can borrow sample sets and earn 20% commission or can purchase sample sets and earn 30% commission. You can get started for as little as $250. To learn more and/or apply, go here.
TuVous – This company is high-end fashion at an affordable price.  You work when you want and sell products online, earning up to 55% on sales. You can join for as low as $49, with two other kits priced at $299 and $599. (At the time of this writing they are not accepting any more sign-ups, but keep checking back!)
Ruby Ribbon – After discovering shapewear and how great it made her feel, founder Anna Zornosa decided to combine it with everyday clothing and created the Ruby Ribbon Collection. Pieces range in price from around $40 to $80. Stylists earn generous commissions of up to 40% on your personal sales. You can also earn downline commissions when you sign up team members. You must purchase a kit to get started, but there are several options to choose from. They have live online meetings every Thursday to answer any questions you have. Find out more here.
Did any of these work at home jobs in the fashion category catch your eye? I have several friends who work full-time or part-time hours at regular jobs and do their direct sales business on the side. Some just do it for fun and for a little side income. But some are doing it to replace their current income. Whatever your goals are, if done right and if you choose the right company for YOU, it's possible to be wildly successful.
I wish you the best of luck in your search and in your new business endeavor if you decide to begin one. And if blogging sounds like something you're interested in, be sure to check out my page on How to Start a Lifestyle Blog.
PIN IT FOR LATER