Important note: There are book one spoilers in this post!!
I read quite a few of the same books as my daughter because for one, I enjoy them and two, it gives us something in common to talk about. Books are her favorite subject, so if you can chat about her latest read with her – you're her favorite. I like the times I'm her favorite.
We recently received The Selection, by Kiera Cass. There's something about receiving a new book in the mail that makes me one happy girl. In fact, my entire family are big readers and between digital books, hard copy books coming in the mail and an occasional trip to the library, our house is full to the brim with something to read.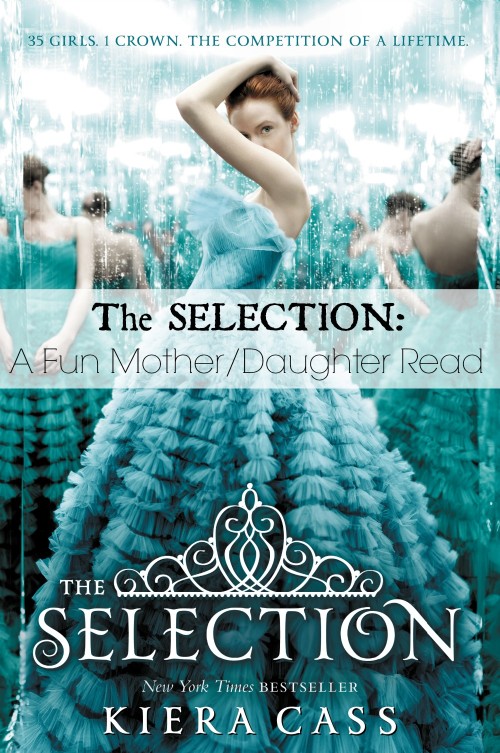 I read it first, handed it over to my daughter and immediately purchased the next two in the series, which I'll talk about in a bit. It's a cliff hanger ending and I HAD TO KNOW WHAT HAPPENS!
The Selection Synopsis
What's The Selection about you ask? Read on…
For thirty-five girls, the Selection is the chance of a lifetime. The opportunity to escape the life laid out for them since birth. To be swept up in a world of glittering gowns and priceless jewels. To live in a palace and compete for the heart of gorgeous Prince Maxon.

But for America Singer, being Selected is a nightmare. It means turning her back on her secret love with Aspen, who is a caste below her. Leaving her home to enter a fierce competition for a crown she doesn't want. Living in a palace that is constantly threatened by violent rebel attacks.

Then America meets Prince Maxon. Gradually, she starts to question all the plans she's made for herself—and realizes that the life she's always dreamed of may not compare to a future she never imagined.
Just the description of the book had me intrigued. When it comes to royalty, I am all ears! When it comes to a novel with some romance, I'm also all ears.
My Thoughts on The Selection
If you're looking for a book for yourself that's a quick read and fun, The Selection series is for you. If you're looking for a book for you and your daughter to read at the same time or one to give as a gift to a teenage girl, The Selection series is also for you. Our teens read a lot of dark, intense, dystopian YA novels these days, so having one that's not like that is a breath of fresh air. Also, if you like to binge read a series like I do (see you in 3 days everyone!), The Selection series is perfect. There are two other books: The Elite and The One which are available now, with The Heir coming out May 5th.
Obviously there's some romance in The Selection, but it wasn't anything I wasn't comfortable with my daughter reading. It was clean and sweet. Here's a quote I love, which embraces the romantic part of the book:
"Maxon lowered his lips to mine and gave me the faintest whisper of a kiss.

Something about the tentativeness of it made me feel beautiful. Without a word, I could understand how excited he was to have this moment, but then afraid at the same time. And deeper than any of that, I sensed that he adored me.

So this is what it felt like to be a lady."
Teaching our daughters to know what it feels like to be a lady is something we don't hear a lot about these days.
What did my daughter think of the book? Read on…
My Daughter's Thoughts on The Selection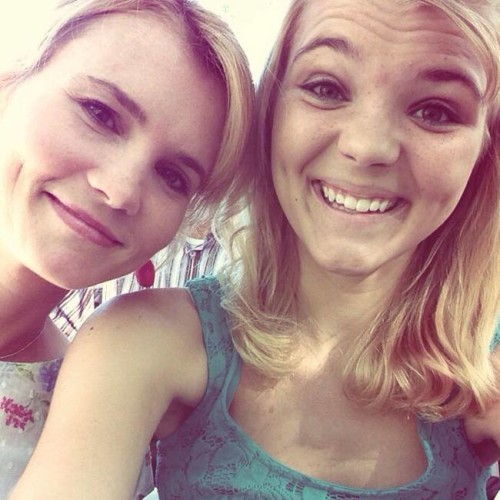 "I got the opportunity to read The Selection by Kiera Cass recently, and I can honestly say I loved it. There were a lot of surprises, I fell in love with so many of the characters and the cliffhanger at the end left me, well, hanging, and I immediately started the second one. But perhaps my favorite part about the book was the end. I expected America to choose between Maxon and Aspen and that was that. But Cass surprised us with a little twist. Towards the end of the book, America says she is not choosing Maxon or Aspen, but she is choosing herself. I thought this was a great way to end the book because it shows who America is and her character were not changed by the whole Selection process. In the end she chose herself and what she wanted, not what anyone else wanted or told her to do. I really enjoyed this book and I really recommend it."
I'm thinking this is probably one of her favorite quotes from the book:
"No, I'm not choosing him or you. I'm choosing me."
The Heir Coming May 5th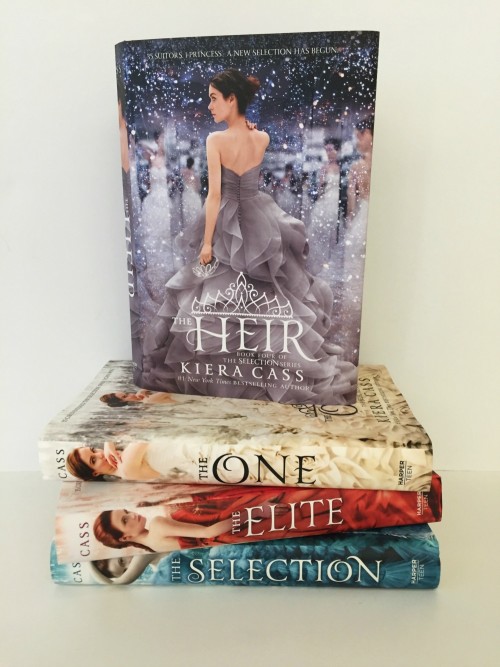 In just a few days, The Heir will be available for purchase. So go ahead and binge read the first three and then you'll be all set for this one. And yes, I've pre-ordered a copy. 🙂
Do you have any good mother/daughter book recommendations? Let me know!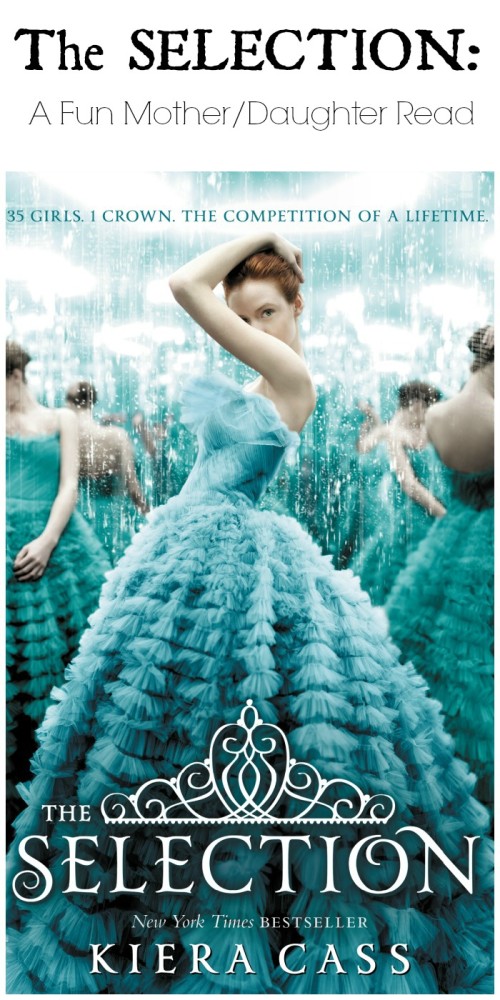 I was selected for this opportunity as a member of Clever Girls and the content and opinions expressed here are all my own.