One of my favorite ways to keep warm in the colder months is with a vest. That last added layer keeps you warm, but also brings a finishing touch to your outfit. I'm really excited to have teamed up with Fat Face, an authentic British brand, which has just expanded into the United States this year. One of their winter must-haves is the Kimberely Vest, with its classic features plus new and improved updates.
I styled my vest with a long sleeve gingham shirt, under a black sweater, skinny jeans and Hunter boots. For a little bling and to dress it up, I added a fun statement necklace. All of these pieces are winter must-haves for me. After living in both Alaska and Colorado, I know a thing or two about layering and keeping warm. It doesn't snow at all in my current city, so the Hunter boots without the liners work well.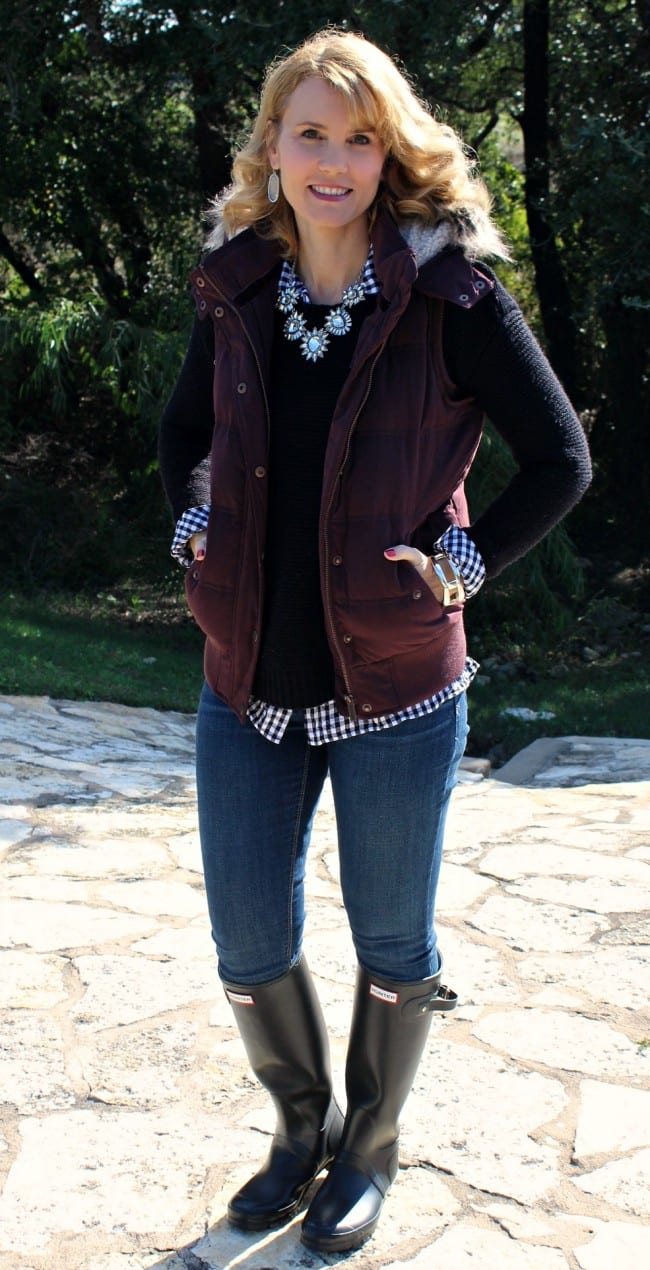 My Kimberely vest is in berry, but also comes in phantom, chocolate, khaki, charcoal and technical navy. All gorgeous colors!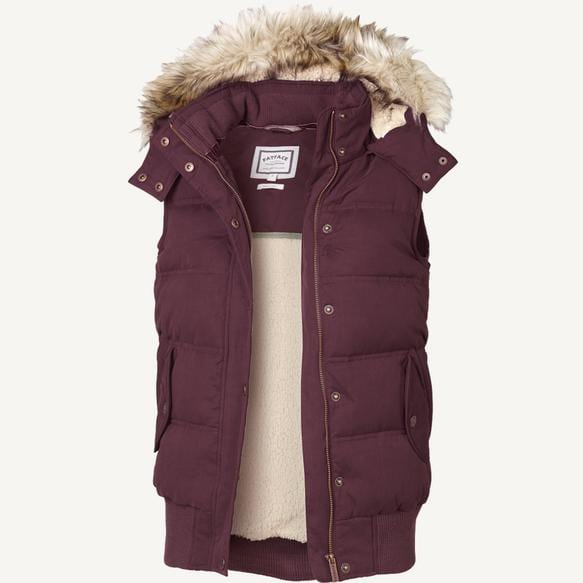 Let me give you a few details on this vest and share why it's the ultimate vest for cold weather. The panels are feather and down filled to keep it extremely cozy. Comfortable isn't a strong enough word to explain how this vest feels on. I feel like I'm wrapped up in one of our winter blankets. The hood is Borg lined and is detachable, making it a very versatile piece. The faux fur lining on the hood kicks up the style aspect a notch or two. One of my favorite features are the double pockets – one for hand warming and one for keeping your valuables safe. Brilliant right?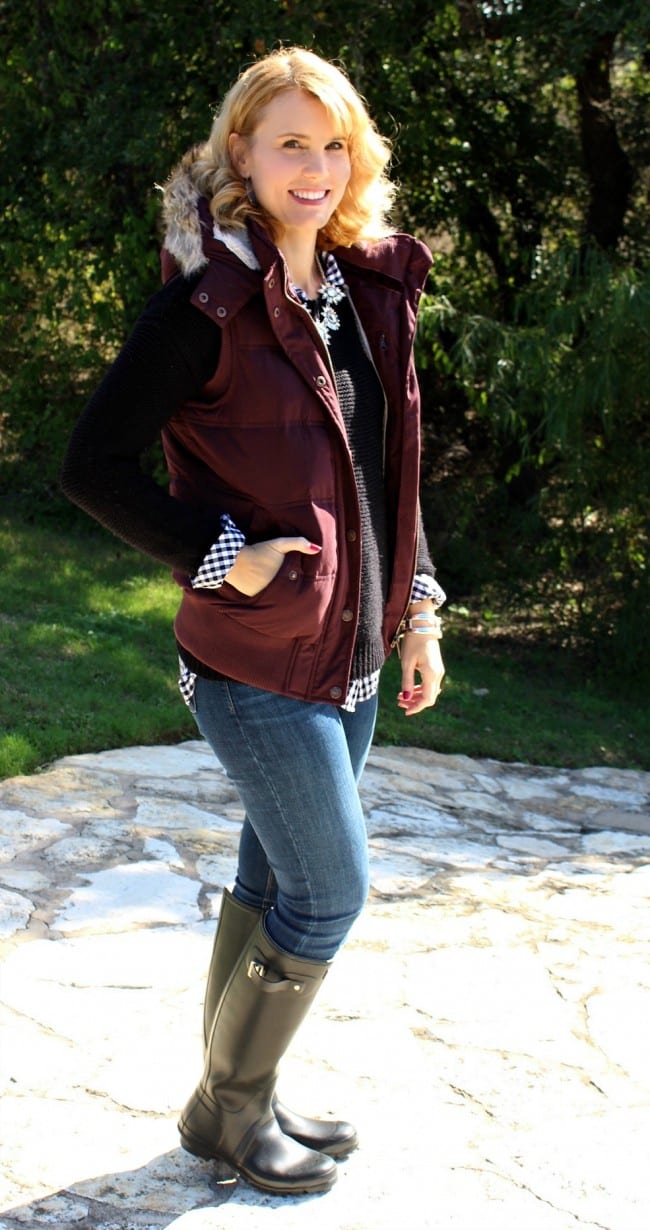 This will definitely be a key foundation piece in my winter wardrobe. The berry color is gorgeous and helped me step out of my neutral color rut I've been in lately. Another Fat Face item I have my eye on is their Alicia Hoodie.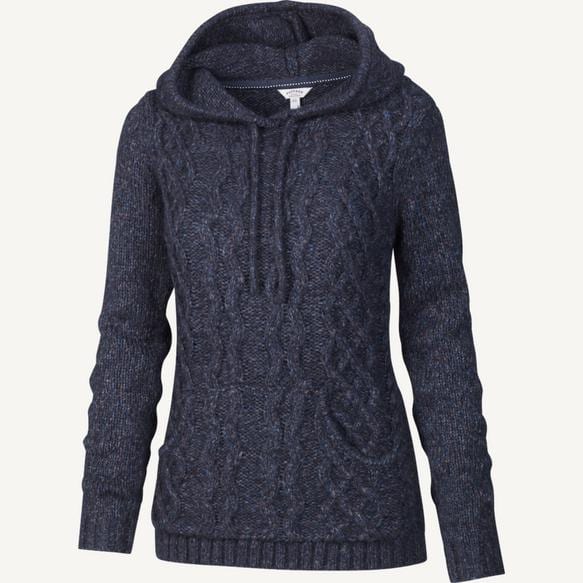 It's a popover hoody with one gorgeous cable knit design, cuffed sleeves and a hood for extra warmth. This is the perfect piece to throw on as an added layer, keeping you warm and stylish.
Next week I'll share with you one of the pieces from their latest collection of denim. This denim launch features new fits, washes and details.
What are some of your go-to pieces for winter?
Disclosure: Mom Fabulous received samples to facilitate this post. All opinions are my own.